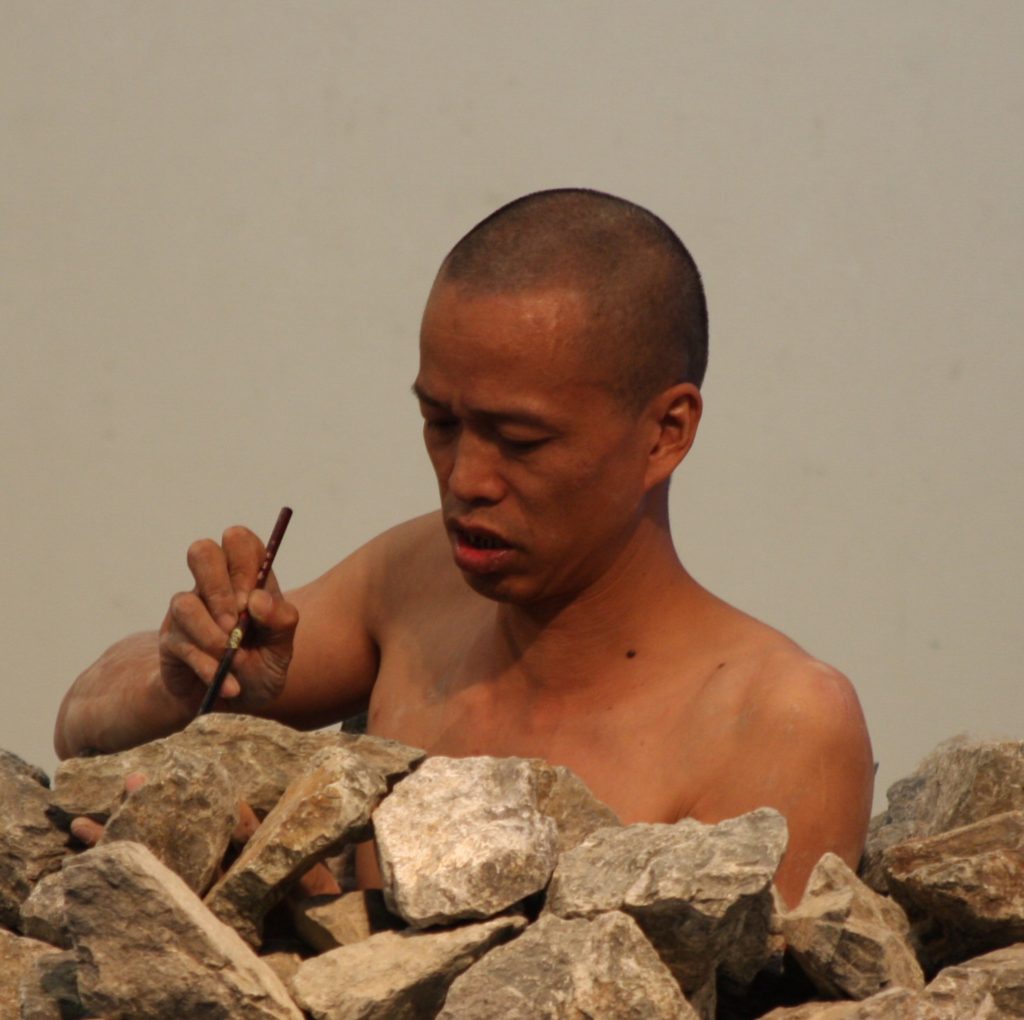 He Yunchang is born in 1967 in Lianghe, Yunnan Province.
[Residence Program] Sep 2, 2009〜Sep 7, 2009
Activities during the residency
He Yunchang participated in the Art Exchange Program at the fourth Fukuoka Asian Art Triennale. The artist conducted a ten-hour long performance "Woyou (Dream Journey)- from Fukuoka to Mt. Fuji" in which the artist marks 999 stones the imagined path from Fukuoka to Mt. Fuji and the audiences place these stones in their favorite place in the museum.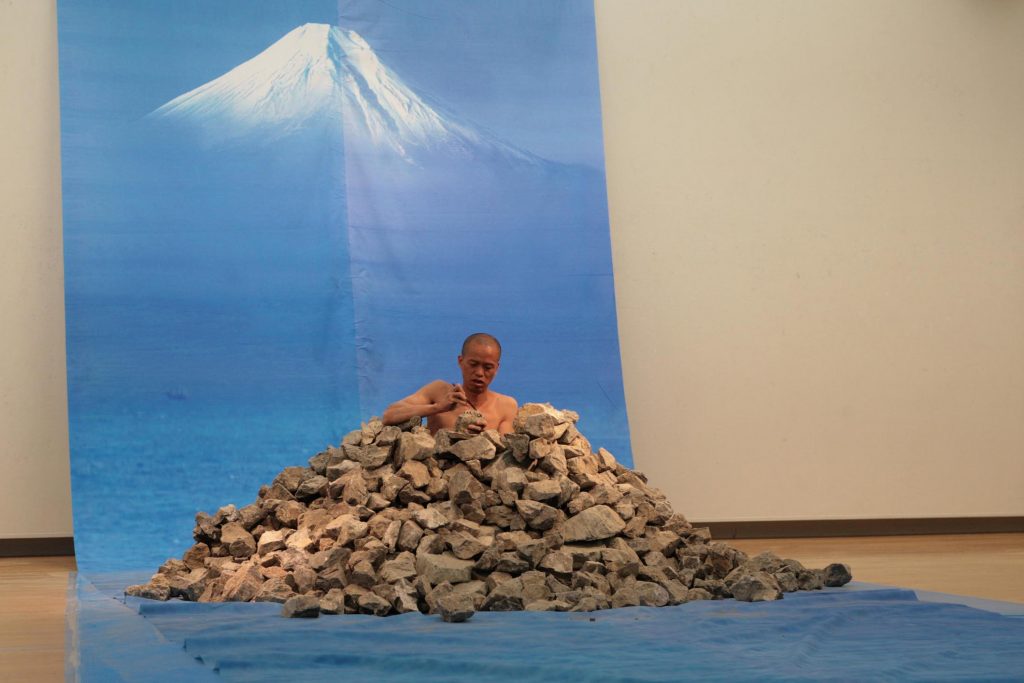 Resident artists from the same year