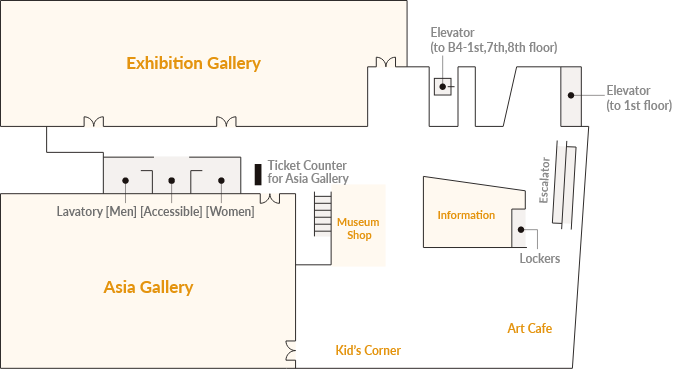 mapをタップで拡大表示できます。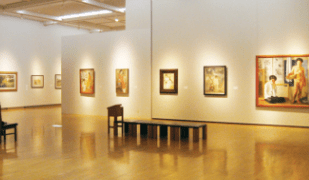 Exhibition Gallery
Centering on modern and contemporary Asian art, special exhibitions of diverse fields are organized here.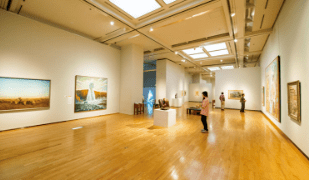 Asia Gallery
The gallery systematically exhibits modern and contemporary Asian artworks from the superb FAAM collection.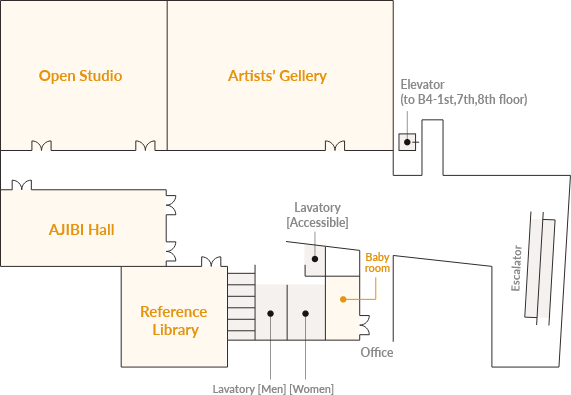 mapをタップで拡大表示できます。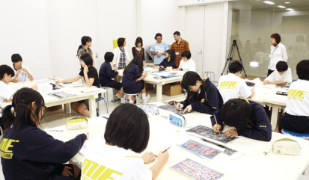 Open Studio
Asian artists create artworks and present workshops.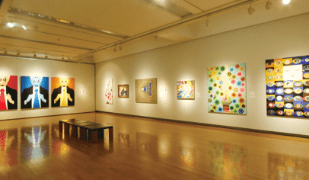 Artists' Gallery
Works created during the Residence Program are exhibited. The gallery is also used for exhibitions organized by the citizens.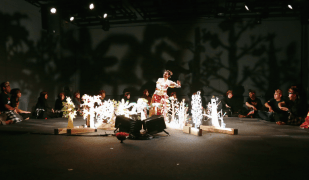 AJIBI Hall
Lectures, concerts, film screenings, theatrical performances and various other events are presented.
*"AJIBI" is a nickname of FAAM.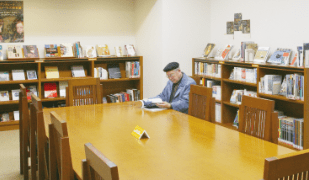 Reference Library
It has one of the largest collections of books (exhibition catalogues, books and magazines) on Asian modern and contemporary art. The books are available only for reading in the library.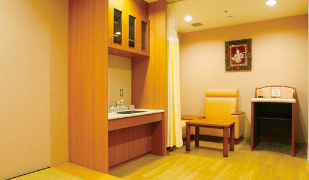 Baby Room
A room for babies is equipped with a comfortable sofa, a bed to change nappies and Tatami space for resting along with a small washing basin.