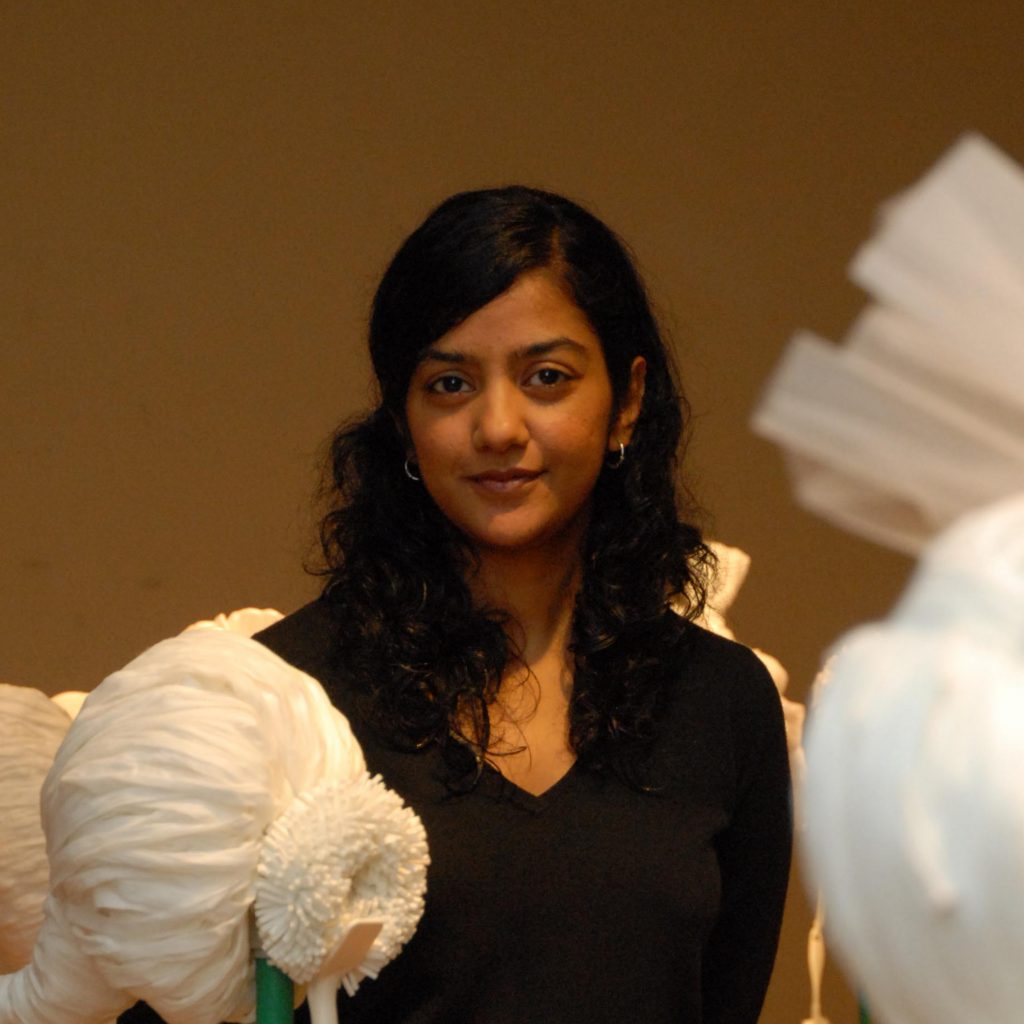 Seema Nusrat is born in 1980 in Karachi, Pakistan.
[Residence Program] Sep 29, 2009〜Nov 27, 2009
Activities during the residency
Seema Nusrat participated in the Art Exchange Program at the fourth Fukuoka Asian Art Triennale. Being inspired by traditional Japanese hair arrangements, the artist created "Tsukumogami." The artist also participated in the Hakata Riverain Lantern Festival by designing the pattern to be drawn on the ground using lanterns.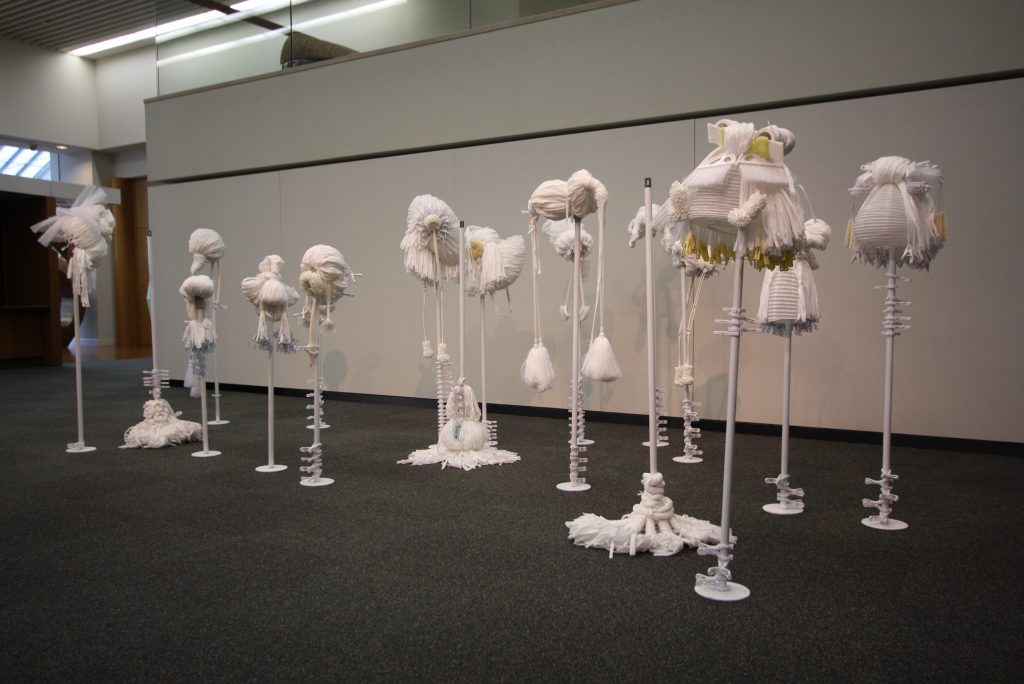 Resident artists from the same year