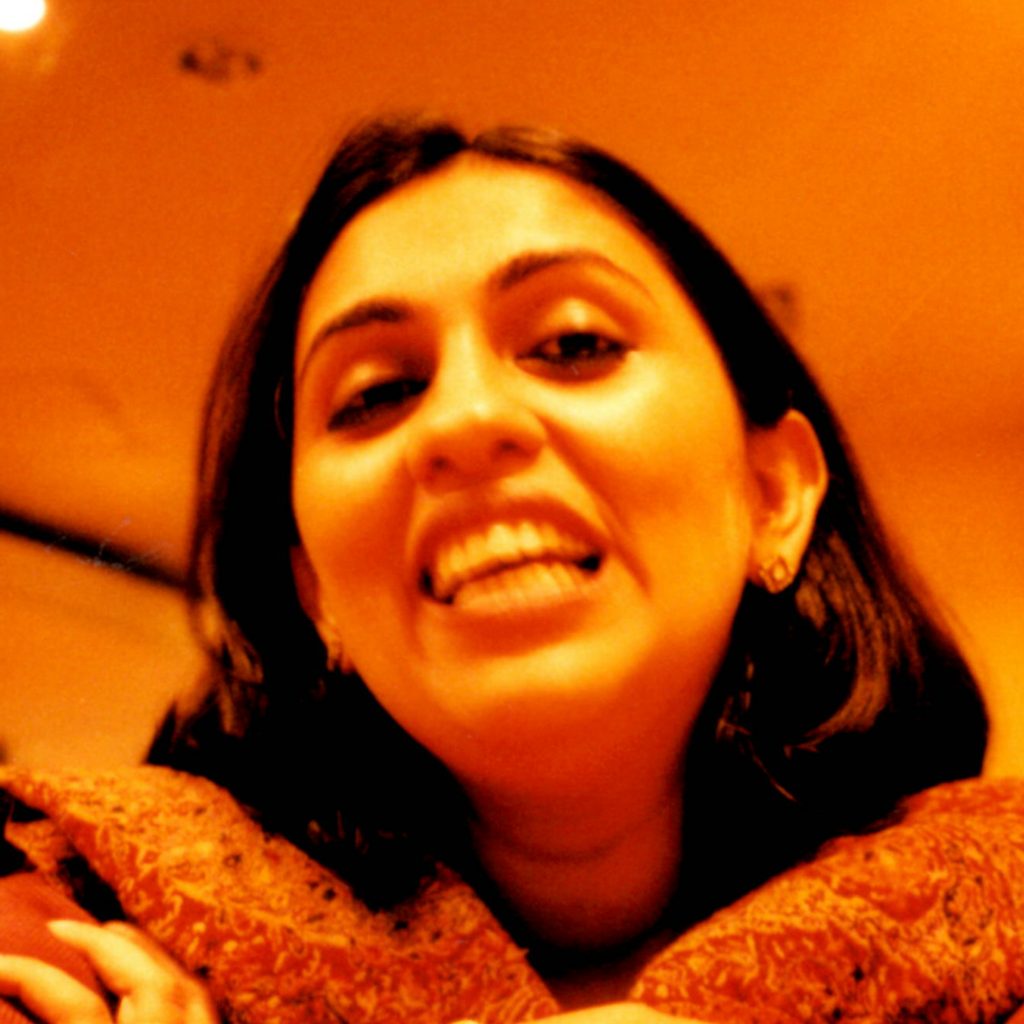 Born in India, 1963. Known as an independent curator, art manager and consultant. Acquired her master's degree in art and business management. Has worked for Kohj International Workshop as a coordinator and chairperson since 1998. Teaches the art history of India and Europe in the medieval times at Delhi College of Art and the National Gallery of Modern Art (New Delhi). Based in New Delhi.
[Residence Program] Nov 27, 1999〜Jan 26, 2000
Exchange Activities
This residence program of Pooja Sood was different from the regular-style program, and was organized with the specific objective of opening 'Indian Calendar Art exhibition. Since the majority of her activity was conducted in India, her homeland, the duration of her stay was less than a month altogether. In spite of being such a short period of time, it was striking to see her energy and capability to manage a large amount of work at remarkable speed. Her character impressed us all very strongly: full of energy, and brightening the atmosphere by just being there.
Achievements
Planning of "Arts of People I From Goddess to Pin-up: Icons of Femininity in Indian Calendar Art"
Period: January 20 to March 28, 2000 Venue: Asia Gallery, Fukuoka Asian Art Museum
Organizer: Fukuoka Asian Art Museum
Sponsor: Fukuoka City Foundation for Arts and
Cultural Promotion
Curators: Patricia Uberoi, Pooja Sood
Activity Schedule
November 27
Arrived in Fukuoka. Engaged in preparation for the exhibition, such as producing the exhibition catalogue of "Indian Calendar Art."
December 10
Returned to India
January 14
Visited Japan again to begin setting up "Indian Calendar Art"
January 20
"Indian Calendar Art" opened. She delivered the commemorative opening talk with Patricia Uberoi, a sociologist.
Attended the "Discussion on Indian Art and Gender (organized by the Fukuoka Women's Association) at AJIBI Hall (with the participation of 30 people) in the evening.
January 22
Held a film screening entitled "Women in Mass Media: Women Images in Films and Video Clips." Selected films such as an Indian film "Bobby" (1973/35mm/170 minutes / Director: Raji Kapoor) and TV commercial videos (with the participation of 120 people).
January 23
Held lecture meetings in commemoration with the opening of "Indian Calendar Art exhibition. Served as lecturer, together with Patricia Uberoi (with the participation of 75 people).
January 26
Left Japan
Resident artists from the same year