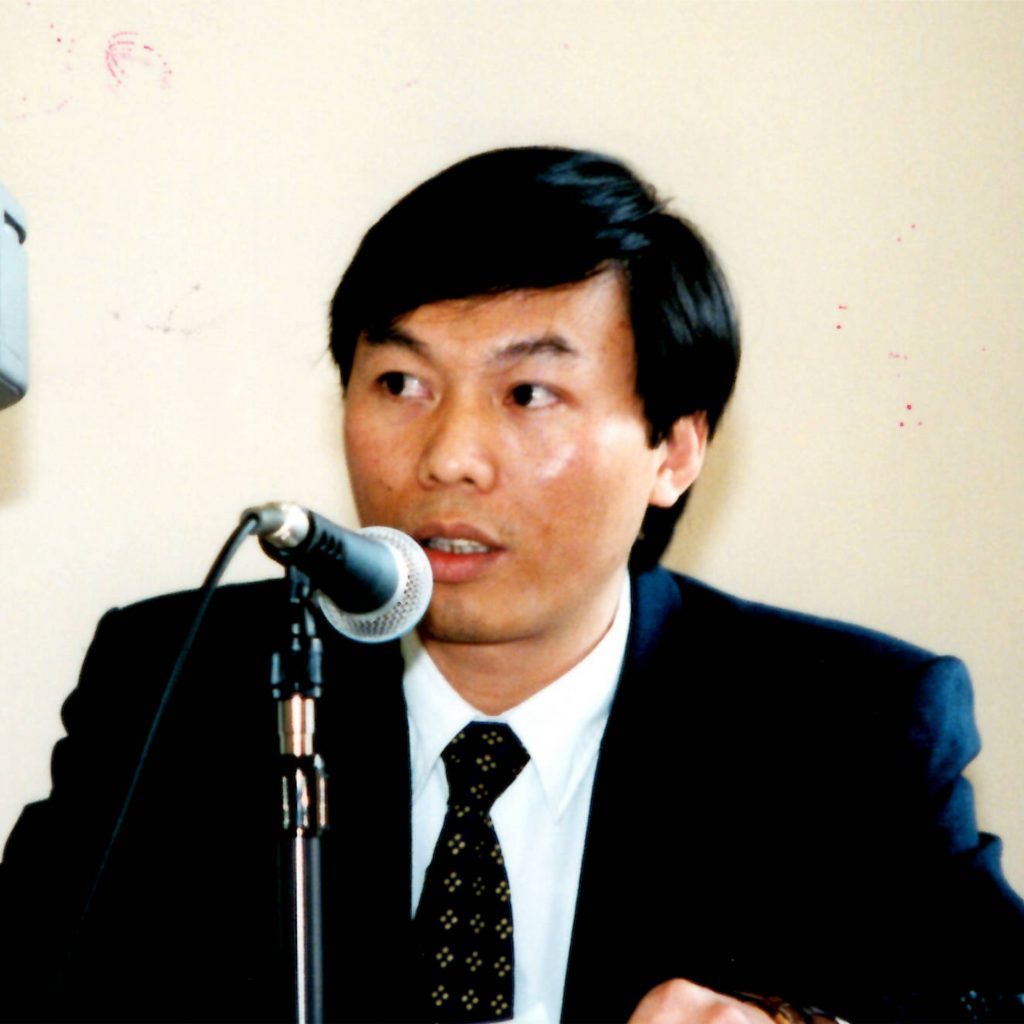 Born in Cambodia, 1965. Acquired his Master's degree at the Cultural Properties Renovation and Protection Department of Copernicus University in Poland in 1993. Acted as a co-curator from Cambodia at the 1st Fukuoka Triennale. Came to Japan under the Long Term Youth Exchange Program on July 13, taking the Japanese language course and Japanese culture experience training. Starting from October 18, he conducted investigation and research on Japanese museums and art museums under the technical training of the Fukuoka Asian Art Museum.
[Support] Oct 18, 1999〜Mar 10, 2000
Exchange Activities
Hab Touch came to Japan with a crucial mission to learn about the institution of museums and art museums, which are under-developed in Cambodia, and to bring back home detailed guidance. With this definite objective, he joined the Japanese language class and worked on it in a serious manner. Through observation of various facilities and investigation of a range of references written in English, he successfully completed the first general statement on the modern art museum system in Khmer. He made every effort to adapt himself to Japan by getting touch with Japanese culture such as flower arrangement and tea ceremony. He was also very funny, such as by mimicking celebrities, and became very popular.
Activity Schedule
October 18
Finished the three-month training period under the Long Term Youth Exchange Program of the Ministry of Foreign Affairs, Japan, and came to Fukuoka.
October 21
Made a field trip to the production and repair site for family altars at Hasegawa.
October 22
Joined a Japanese language class operated by volunteers.
February 12
Visited the Kumamoto Prefectural Art Museum and Ishibashi Museum of Art. February 13
Visited the Kitakyushu Municipal Museum of Art.
February 20
Served as lecturer at the "Khmer Art and the National Museum of Cambodia" meeting held in commemoration with the "Gems of Southeast Asian Art" exhibition (organized by the Fukuoka Art Museum) at the Fukuoka Art Museum.
February 24 to 28
Went on a tour to Hiroshima, Kyoto. Nara and Osaka, visiting the Hiroshima City Museum of Contemporary Art, Hiroshima Prefectural Art Museum, Hiroshima Art Museum, National Museum, Kyoto, National Museum of Modem Art, Kyoto, Kyoto Municipal Museum of Art, Kyoto Prefectural Museum of Culture, Nanzenji Temple, National Museum, Nara, Todaiji Temple and Osaka Municipal Museum of Art. February 14 Visited the Saga Prefectural Kyushu Ceramic Museum.
March 10
Left Japan
Resident artists from the same year