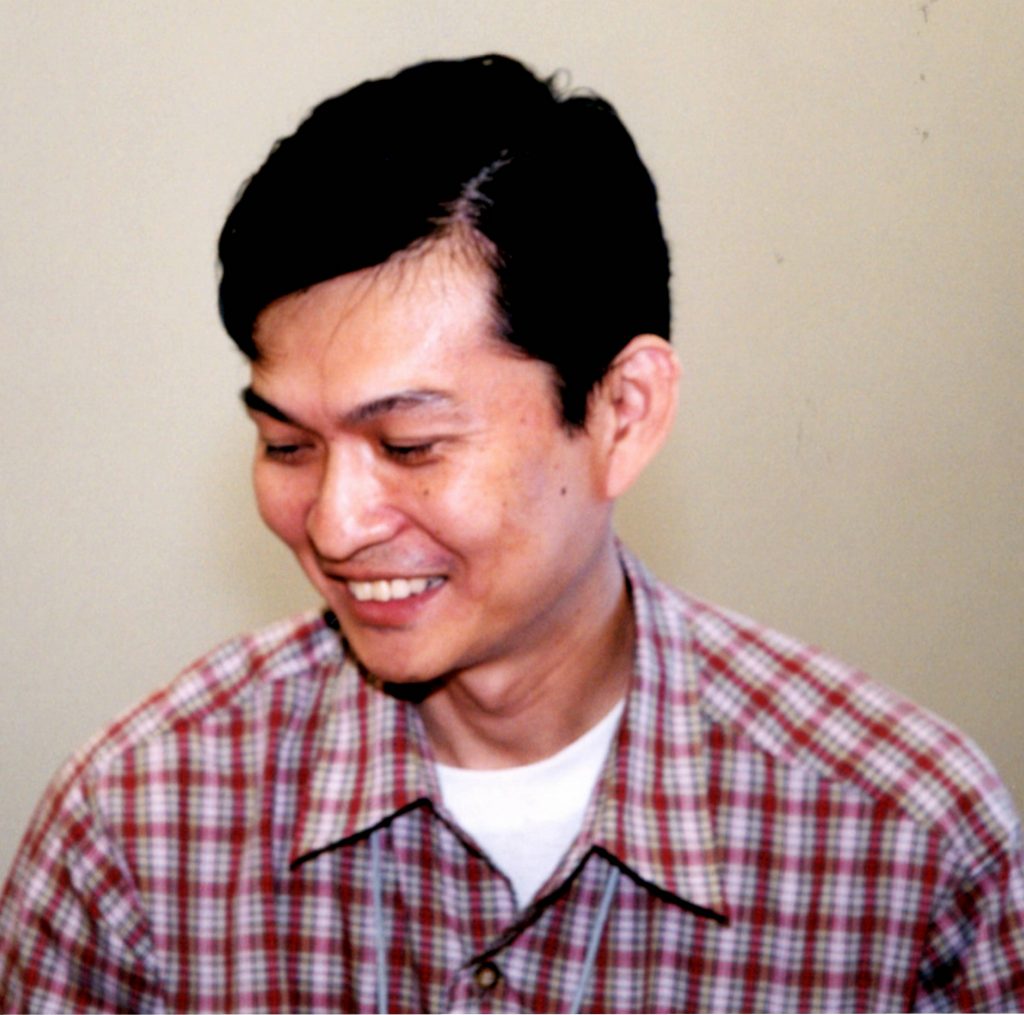 Born in Singapore 1963. Worked for the national Art Museum, Singapore 1985 to 1992. During this period became interested in the art history of Singapore, continuing investigations and research into works with social themes and the artists who made them. Especially familiar with the print movement so active between 1930 and 1950, the activity of the Artists Village founded Tang Da Wu serving as the director and contemporary art in Singapore and neighboring regions. He worked at the Fukuoka Asian Art Museum for six months as a researcher in residence for fiscal 1999.
[Residence Program] Sep 10, 1999〜Apr 23, 2000
Exchange Activity
Koh Nguang How returned to his homeland in April upon the completion of the six-month period as a researcher in residence for fiscal 1999, and came back to Fukuoka in June for one additional month of research. During this time, he assisted resident researcher Feng Boyi, and interacted with resident artists Kim Youngjin and Rafi Haque. During an additional month in Fukuoka in August, he participated in the symposium on the research results of Feng Boyi, engaged in discussions with artists Sujith Rathnayake and Tengku Sabri Tengku Ibrahim, and expanded his interpersonal network.
Activity Schedule
June 1
Arrival in Fukuoka.
June3
Recorded the exhibition by Tang Da Wu held at Enjoy Space Daimyo. From this time began supporting the activity of resident researcher Feng Boyi, and recording the production process of Kim Youngjin.
June29
Departure.
August 3
Arrival in Fukuoka
August5
Recorded the "Documentation of Chinese Avant-Garde Art in 90s."
August6
Participated in the "Chinese Avant-Garde and Prospects for 21st Century symposium".
August29
Departure.
Resident artists from the same year