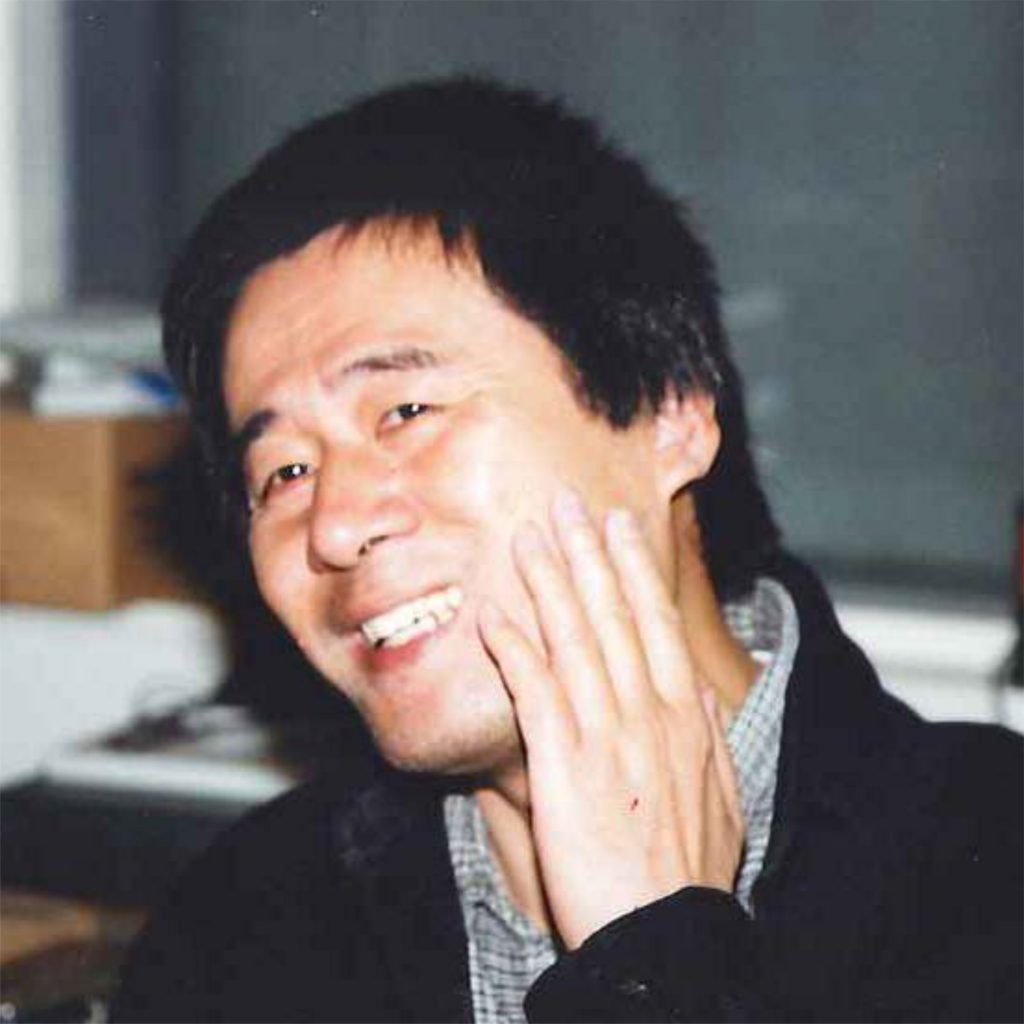 Born in Hanzhou, Zhejiang, 1957. Graduated from Class of Oil Painting, Zhejiang Academy of Fine Arts in 1984. Started producing video work in the 1980s and has been active as one of the leading video artists in China since. In 1993 participated in the Venice Biennale. Exhibited his video installation "Undefined Pleasure" at the 1st Fukuoka Triennale.
[Residence Program] Feb 15, 2000〜Apr 10, 2000
Exchange Activities
Zhang Peili produced the screen images for Information TV installed in the 1st-floor lobby of the Fukuoka Asian Art Museum during his two-month stay in Fukuoka. A title of the video is "Doll in Spiral," with a doll moving through the twenty-one TV monitors along a parabolic curve. He shot and edited it in NHK Fukuoka Broadcasting Station using seven Betacam video cameras at the studio, edited it using the latest technology, and then completed it in collaboration with on-site technical staff.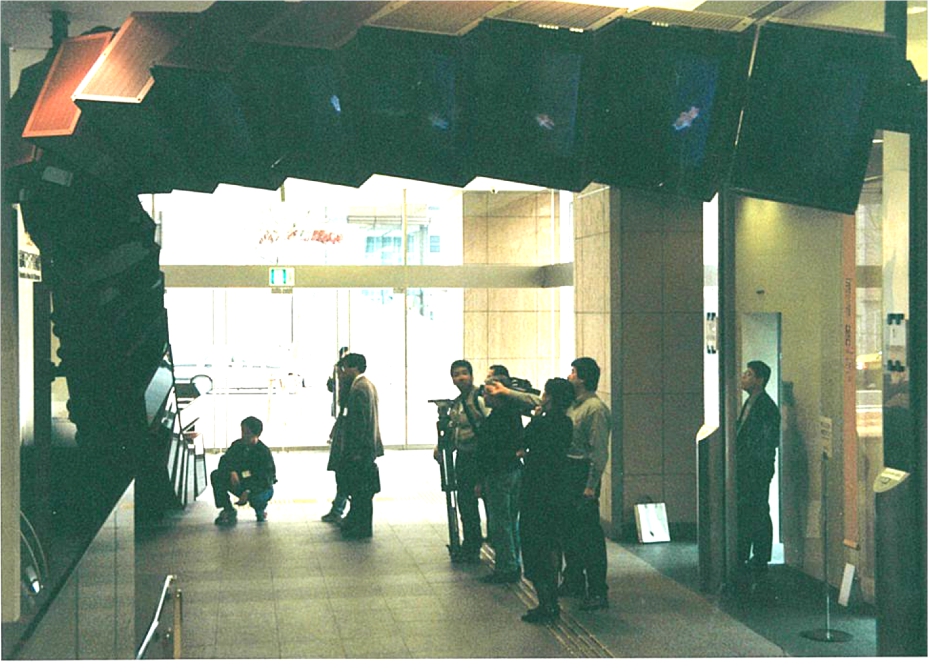 Activity Schedule
February 15
Arrived in Fukuoka. On arrival, started elaborating a plan of screen imagery for Information TV installed in the 1st-floor lobby of the Fukuoka Asian Art Museum.
February 21
Met with staff of NHK Kyushu Medi's, who collaborated on the work. After that they went to a toy shop in the city and purchased a doll to be filmed for the work.
February 25
Toured NHK Fukuoka Broadcasting Station, where he would shoot the video and edit it.
March 2
Shot the video at a studio in NHK FukuokaBroadcasting Station (until March 3).
March 14
Edited the video at an editing room in NHK Fukuoka Broadcasting Station (until March 16).
April 5
Created laser disks of the work that had just been finished, checked the image and finalized it.
20 April 6 to 9
Went on a tour of Kyoto.
April 10
Left Japan
Resident artists from the same year