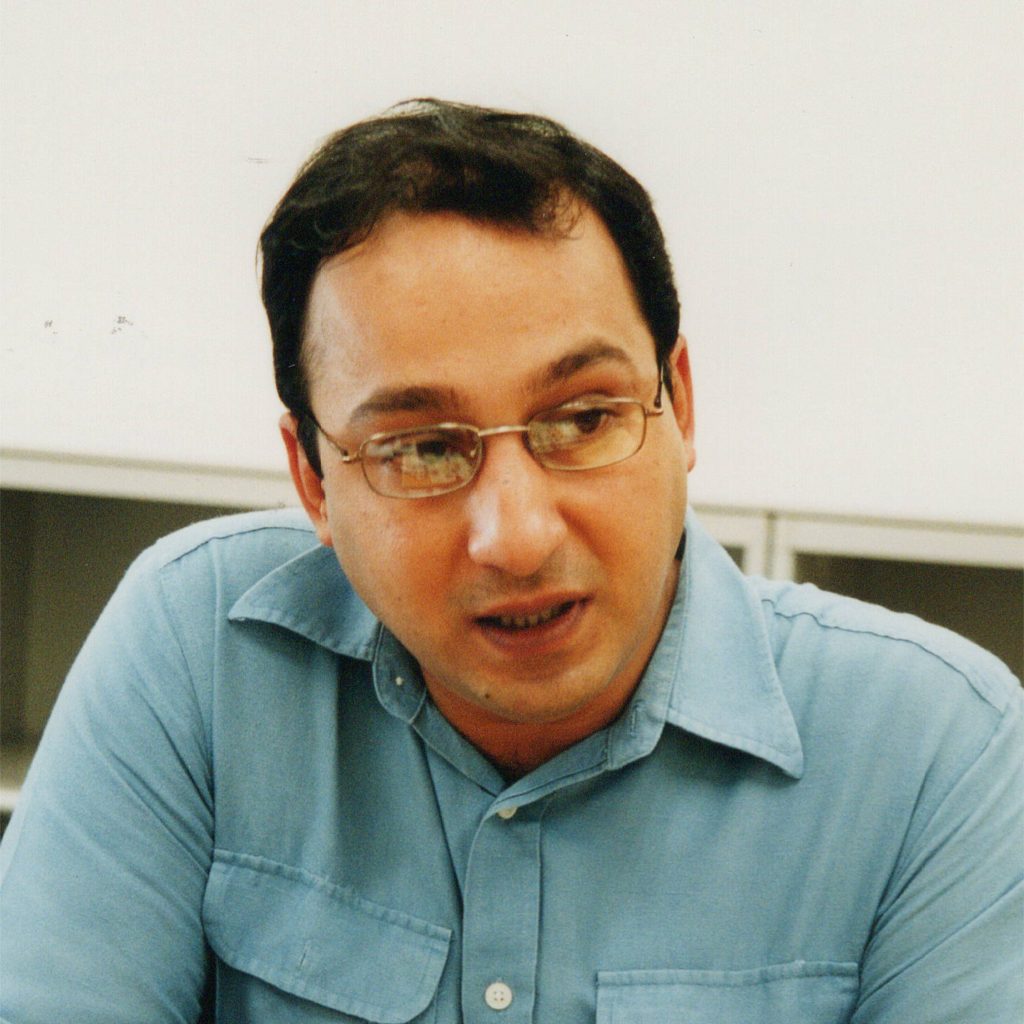 Born in Rawalpindi, 1967. Graduated from the Department of English Literature and Economics, Government College, Lahore in 1987 and from the National College of Arts, Lahore in Design in 1992. Works as a freelance curator.
[Residence Program] Sep 5, 2002〜Dec 2, 2002
Exchange Activities
Aasim Akhtar targeted his research on fashion designers and textile artists in Japan, and especially on how the Japanese outlook on nature and traditional culture are interpreted in their works. He took a long-term research trip of almost one month, during which he visited museums and conducted interviews to fashion designers.
Activity Schedule
September 5
Arrived in Fukuoka.
September 13
Attended the opening of "Focus on Asia 2002 - Fukuoka International Film Festival".
September 14
Explained what he was going to do during his residency to the volunteer staff at AJIBI Hall.
September 18
Visited Fukuoka Art Museum.
September 27 Visited Amagi and Akizuki. Attended the class on Amagi Shibori (tie dye) technique at Amagi City Community Center.
September 28
Visited the studio of Mr. Fuji Hiroshi, a contemporary artist based in Fukuoka.
October 7
Viewed the traditional crafts of Yame. In addition to fabric factory of Kurume Gasuri, he visited workshops of handmade paper and bamboo crafts.
October 14 - November 9
Research trip to Hiroshima, Tokyo and Kyoto. Visited places include Hiroshima City Museum of Contemporary Art, Bunkamura (The Museum), Daimaru Museum, Tokyo, Museum, Hara Museum of Contemporary Art, Tokyo National Museum, Bunka Gakuen Costume Museum. He also interviewed Mr. Jurgen Lehl and visited the office of Mr. Museum of Contemporary Art, Tokyo, Tokyo Metropolitan Museum of Photography, Tokyo Metropolitan Teien Art Miyake Issey. November 21, 28
Presented a lecture series entitled "Aasim's Lectures on Pakistani Art".
December 2
Left Fukuoka.
Resident artists from the same year