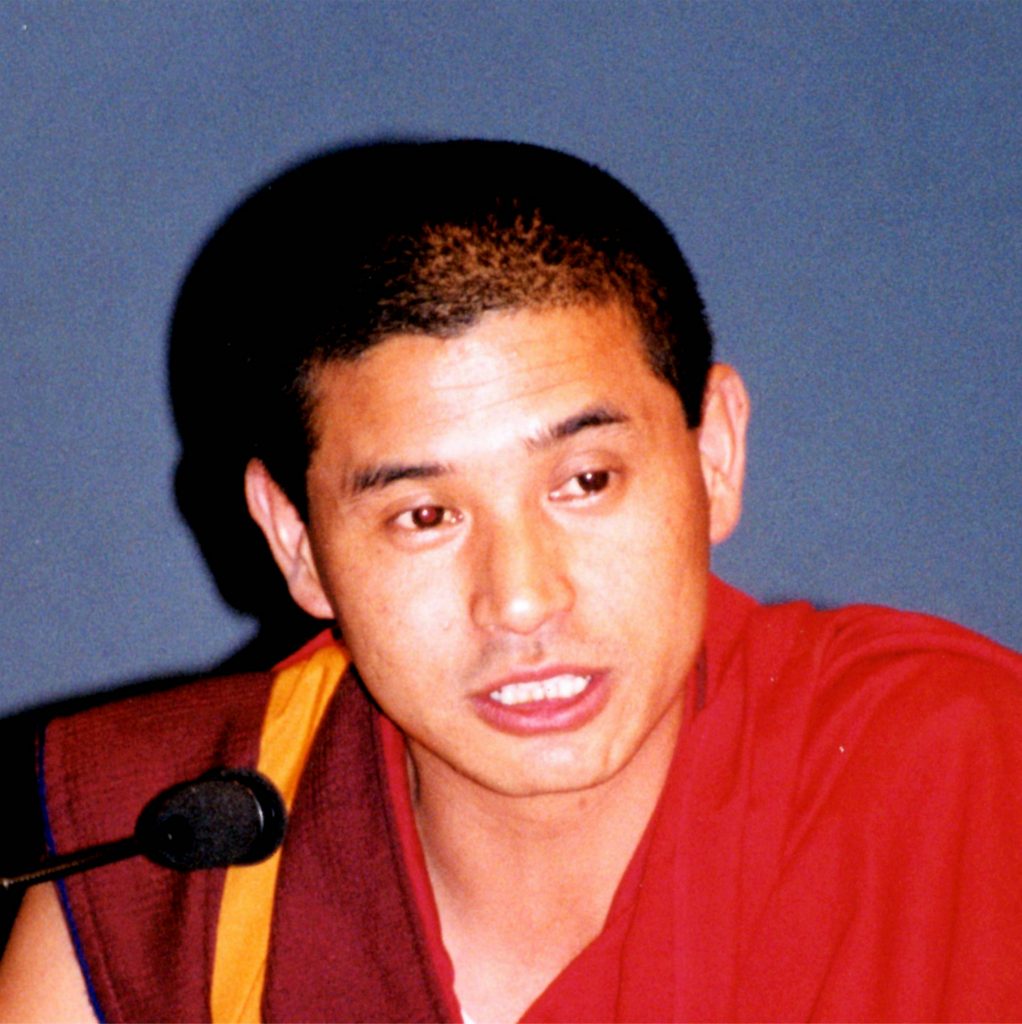 Born in Bhutan, 1969. Learned at Rigshung Lopen for nine years (equivalent to MA in Buddhism Studies). Currently working at Dratshang Lhentshog.
[Residence Program] Jun 4, 2002〜Jul 4, 2002
Exchange Activities
Rinchen Wangyel stayed as a researcher cum interpreter for Tashi Penjor. He supported Torma making of Tashi Penjor, explained about Torma to those who visited the studio and answered their questions. He also presented a gallery talk, lecture and a class at a university to introduce not only about Tormas but broader aspects of Bhutanese society and culture.
Activity Schedule
June 4
Arrived in Fukuoka.
June 5
Started preparing for Torma making in the Open Studio. Installed the Bhutanese altar in the collection of the FAAM, beside the video in the Exhibition Gallery during the 2nd Fukuoka Triennale.
June 6
Offered rice, butter lamps which he made with melted butter in butter cups, and peacock feather on the altar. He also offered the small Torma Tashi Penjor had just completed.
June 8
Meeting with the volunteer staff. He explained what he was going to do during his residency.
June 10
Started making Tormas. He helped making them and translated for the FAAM staff, volunteers and visitors to cover the base of the Tormas with orange colored butter.
June 11
Tashi Penjor concentrated on making Tormas from this day and Rinchen Wangyel guided the visitors in the Open Studio.
June 18
Presented a lecture at Chikushi Jogakuen University about the life and monasteries in Bhutan showing slides, while Tashi Penjor made a Torma. (120 people participated)
June 21
Completed 11 large and small Tormas and offered them on the altar in the Exhibition Gallery.
June 22
Offered the Torma made in the morning and presented a gallery talk in the afternoon. (85 people participated)
Later he took part in the workshop by Soeung Vannara and flew a kite at Momochihama beach.
July 1
Presented a lecture, "Rinchen's Lecture on Bhutan - Bhutanese Society and the Role of Religion".
July 4
Left Fukuoka.
Resident artists from the same year