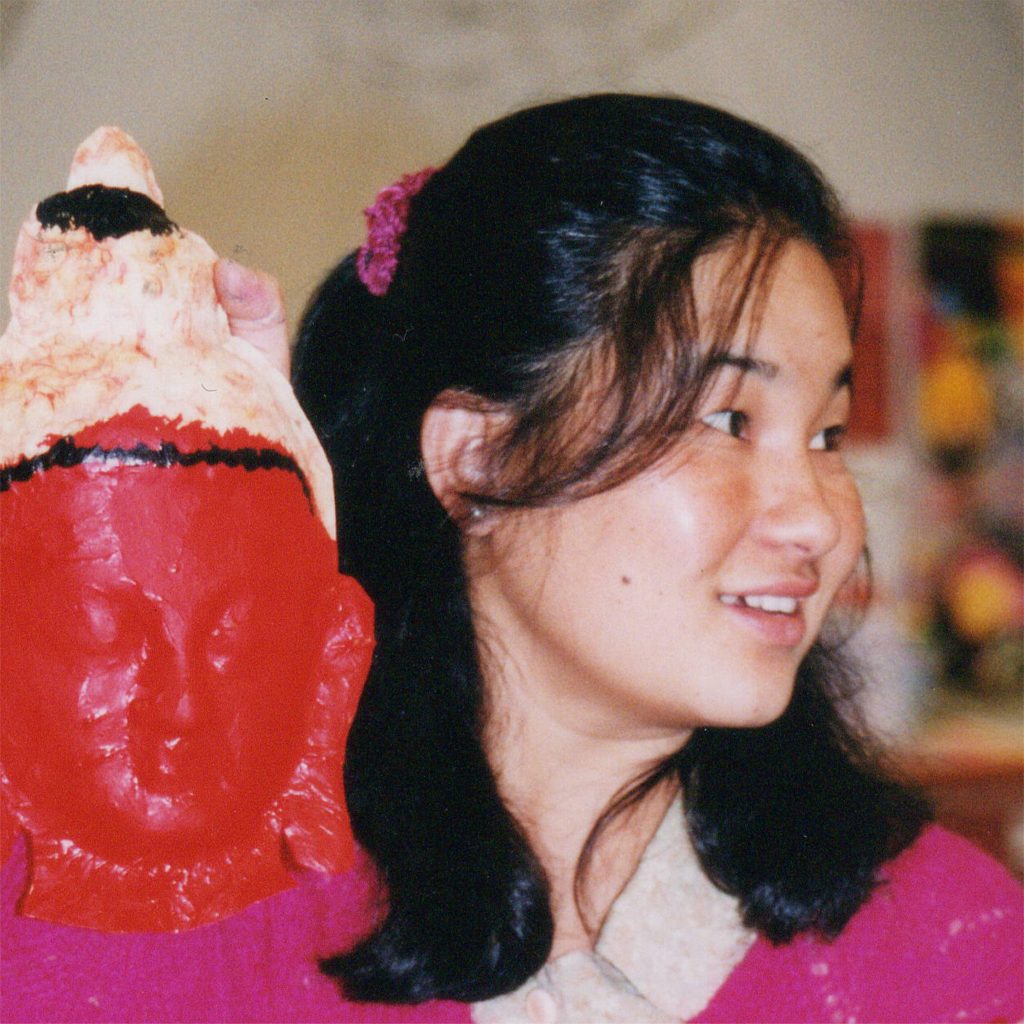 Born in Lalitpur, Nepal, 1973. Graduated from the Faculty of Arts, Tribuvan University in 1998. Currently lives and works in Kathmandu.
[Residence Program] Sep 7, 2002〜Dec 6, 2002
Exchange Activities
Sarita Dongol made a series of paintings of tree trunks and branches. In the latter half of her residency, she made a sand mandala in public. As she spoke Japanese, she had a lot of friends in Fukuoka whom she had met in Nepal. She was reunited with them and extended her friendship to more people.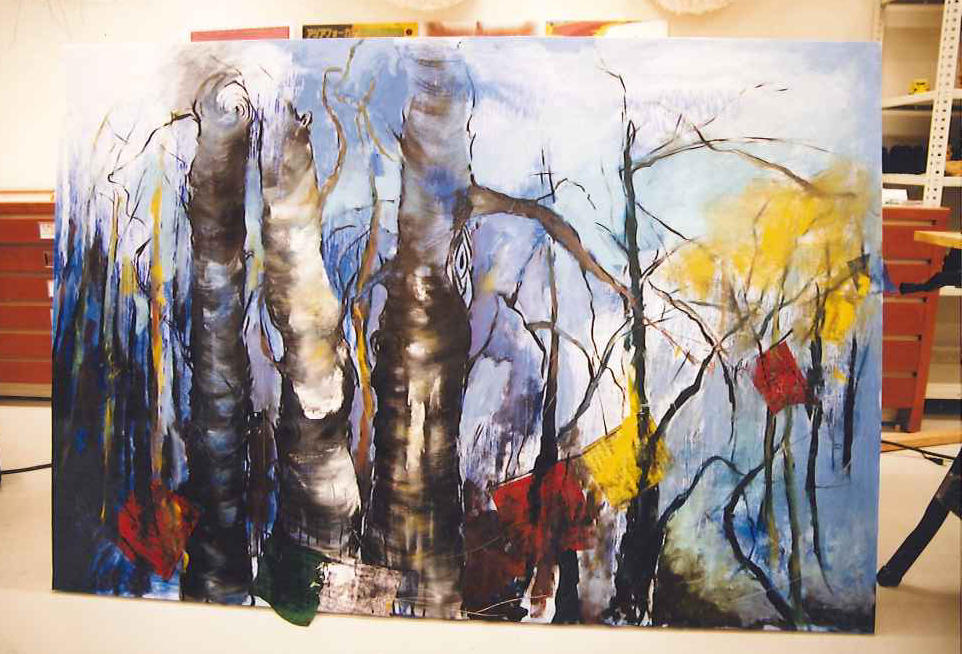 Activity Schedule
September 7
Arrived in Fukuoka with her mother and newborn baby. September 14
Explained what she was going to do during her residency to the volunteer staff at AJIBI Hall.
September 28
Visited the studio of Mr. Fuji Hiroshi, a contemporary artist based in Fukuoka.
October 7
Viewed the traditional crafts of Yame. In addition to fabric factory of Kurume Gasuri, she visited workshops of handmade paper and bamboo crafts.
October 8
Visited Kyushu Sangyo University. Observed classes under the guidance of Professor Imaizumi Kenji.
October 22
Attended a lecture by Professor Imaizumi at Kyushu Sangyo University. From then on she took his class in the university on Tuesdays.
October 26
Presented a class "Let's Learn About Nepalese Traditional Arts" for the students of Hakata Elementary School at the Open Studio of the FAAM. (8 people participated)
October 31
Students of Haruyoshi Junior High School visited the Open Studio of the FAAM for their general study "Do you know Fukuoka?". She talked about her country and the works she was making, and instructed how to make Nepalese masks. (13 people participated)
November 9
Held a workshop "Let's Make Nepalese Mask with Sarita.
(13 people participated)
November 21
Her husband, Mr. Suresh Man Dongol arrived in Fukuoka. November 22
Held Rice Feeding Ceremony for her daughter in the AJIBI Hall. (44 people participated)
November 30
Opening of "Winds of Artist in Residence 2002" exhibition. Presented a gallery talk. (53 people participated)
December 2-5
Went to Sapporo for "Sarita Dongol Painting Exhibition" (Organized by Sapana Paintings and Arts Exchange Executive Committee).
December 6
Left Fukuoka.
Resident artists from the same year