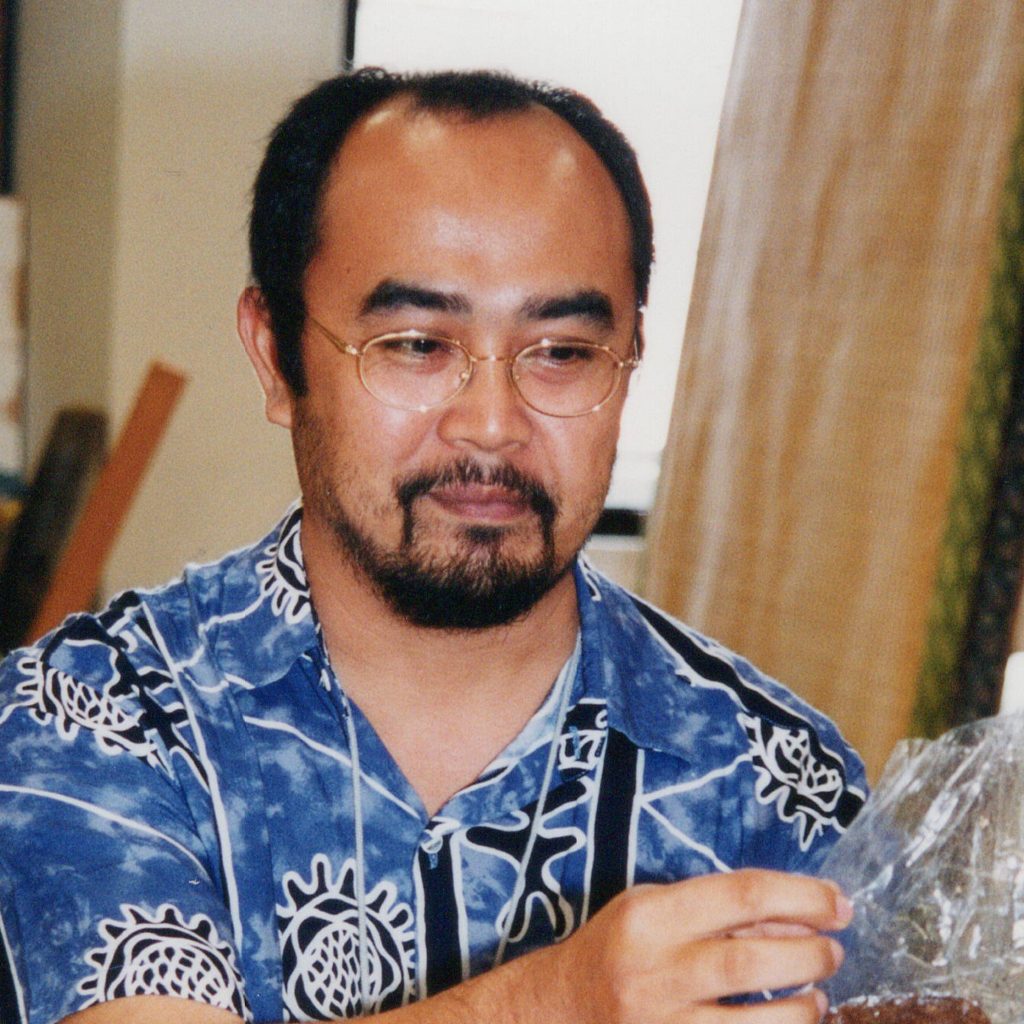 Born in Brunei, 1967. Graduated from Sultan Saiful Rijal Technical Collage in 1999. Currently working at Sultan Muhammad Jamalul Alam University.
[Residence Program] Sep 4, 2002〜Dec 3, 2002
Exchange Activities
Zakaria bin Omar made paintings in batik technique during his residency. He also learned Japanese traditional crafts by visiting factories of Kurume Gasuri and handmade paper. What he learned from experiencing the process of making Amagi Shibori (tie dye) became a watershed for his determination in reviving natural dye in his own country. In addition, he exchanged with a local batik artist and her students.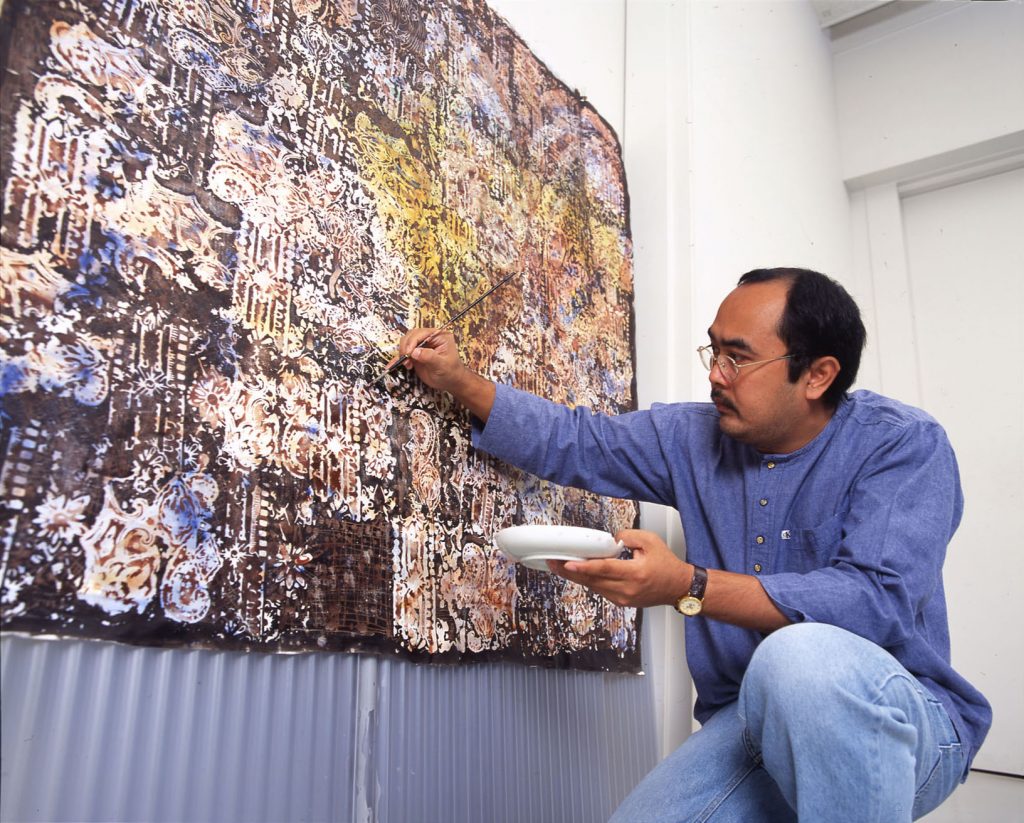 Activity Schedule
September 4
Arrived in Fukuoka.
September 13
Attended the opening of "Focus on Asia 2002- Fukuoka International Film Festival".
September 14
Explained what he was going to do during his residency to the volunteer staff at AJIBI Hall. September 18 Visited Fukuoka Art Museum.
September 27
Visited Amagi and Akizuki. Attended the lecture on Amagi Shibori technique at Amagi City Community Center. He learned from Ms. Yanagihara Yoshiko who was trying to revive Amagi Shibori.
September 28
Visited the studio of Mr. Fuji Hiroshi, a contemporary artist based in Fukuoka.
October 7
Viewed the traditional crafts of Yame. In addition to fabric factory of Kurume Gasuri, he visited workshops of handmade paper and bamboo crafts.
October 8
Visited Kyushu Sangyo University. Observed classes under the guidance of Professor Imaizumi Kenji.
October 19
Accompanied FAAM volunteer's study tour to Contemporary Art Museum, Kumamoto.
October 31
Students of Haruyoshi Junior High School visited the Open Studio of the FAAM for their general study "Do you Know Fukuoka?". He talked about his country and the works he was making, and instructed how to make batik painting on Japanese paper. (8 people participated)
November 2
Held "Zakaria's Batik Class". (10 people participated)
November 11
Visited Ms. Aniya Sumie, a batik artist. He visited her studio for some days and made batik paintings.
November 16
Presented a class "Let's Learn About Bruneian Traditional Arts" for the students of Hakata Elementary School in the Open Studio of the FAAM. (18 people participated)
November 30
Opening of "Winds of Artist in Residence 2002 exhibition. Presented a gallery talk. (53 people participated)
December 3
Left Fukuoka.
Resident artists from the same year