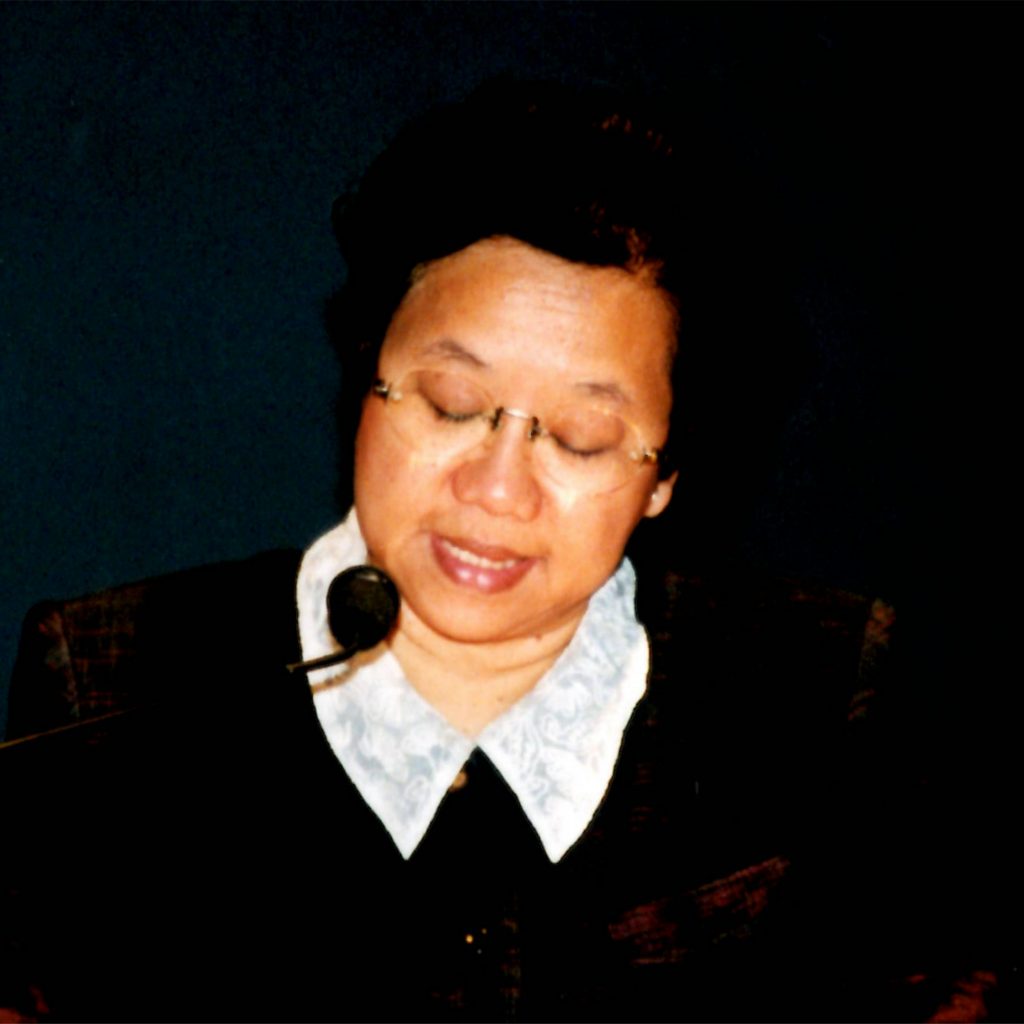 Born in Bangkok, Thailand 1947. Graduated Department of Prints, Silpakorn University 1970. M.A. in Art Education, University of Illinois, Urbana-Champaign, U.S.A. 1977. Associate Professor, Faculty of Art, Silpakorn University 1972 to 1998. Has played a key role in art education in Thailand, including domestic and international exhibitions including the Asia- Pacific Triennale and the Fukuoka Triennale. Currently Associate. Professor at Chiang Mai University.
[Residence Program] Sep 9, 2000〜Dec 3, 2000
Exchange Activities
Somporn Rodboon investigated and researched Japanese women artists, engaging in dynamic work which including meeting women artists in Fukuoka, Kanto and Kansai, as well as attending exhibitions. Trends in contemporary art of Thailand were also presented in a three-part lecture series. After Somporn Rodboon's return to Fukuoka in March, research results were presented at the forum entitled "Japanese-Thai Women Artist: Sensibility and Creativity." Research continued on the explicit theme and with a keen awareness of related issues.
Activity Schedule
September 9
Arrival in Fukuoka
September23
Toured "Art Picnic" workshop in Museum City Fukuoka 2000.
September26
Visited the studio of Suefuji Yuka, Fukuokan artist.
October 2
Meeting with Professor Goto Shinji of Seinan Gakuin University.
October3
Meeting with Tomotari Mikako of Kyushu Institute of Design.
October7
Viewed the Hakata Tomyo Lantern Festival held in Hakata.
October8
Viewed Noko Project 2000 in Irori Village, Nokonoshima Island.
October13
Viewed Navin Rawanchaikul's "Mai Pen Rai Fukuoka" work, exhibited at Canal City Hakata as part of Museum City Fukuoka 2000.
October18
Participated in the opening of the 5th Oita Asia Sculpture Exhibition.
October20
Meeting with Kusano Kiyo, Fukuokan artist, at the FAAM.
October21
Meeting with Ogi Kanae, Fukuokan artist, at the FAAM.
October25 to 30
Research trip to the Tokyo region, including visits to the Japan Foundation Asia Center, the Museum of Contemporary Art Tokyo, Art Tower Mito,the Hara Museum of Contemporary Art and the Museum of Modern Art, Saitama.
November 4,5 and 11
Held Teacher Somporn's Thai Contemporary Art Lecture at AJIBI Hall.
November9
Visited Fukuoka Prefecture Museum of Art.
November13
Meeting with Kuwano Yoko, Fukuokan artist, at Fukuoka Art Museum.
November14 to 16
Research trip to the Tokyo region, including visits to the Tokyo Metropolitan Museum of Photography and the University Art Museum-Tokyo National University of Fine Arts & Music. Attended the Tachikawa International Art Festival 2000.
November23 to 27
Research trip to Kyoto and Nara, including visits to the National Museum of Modern Art, Kyoto and the Kyoto National Museum.
December 3
Departure
February 27
Arrival in Fukuoka for the forum, with Thai panelist Pinaree Sanpitak.
March 2
Presented results of research work at forum entitled "Japanese Thai Women Artist: Sensibility and Creativity," with participation
by 73 people.
March 11
Departure
Resident artists from the same year