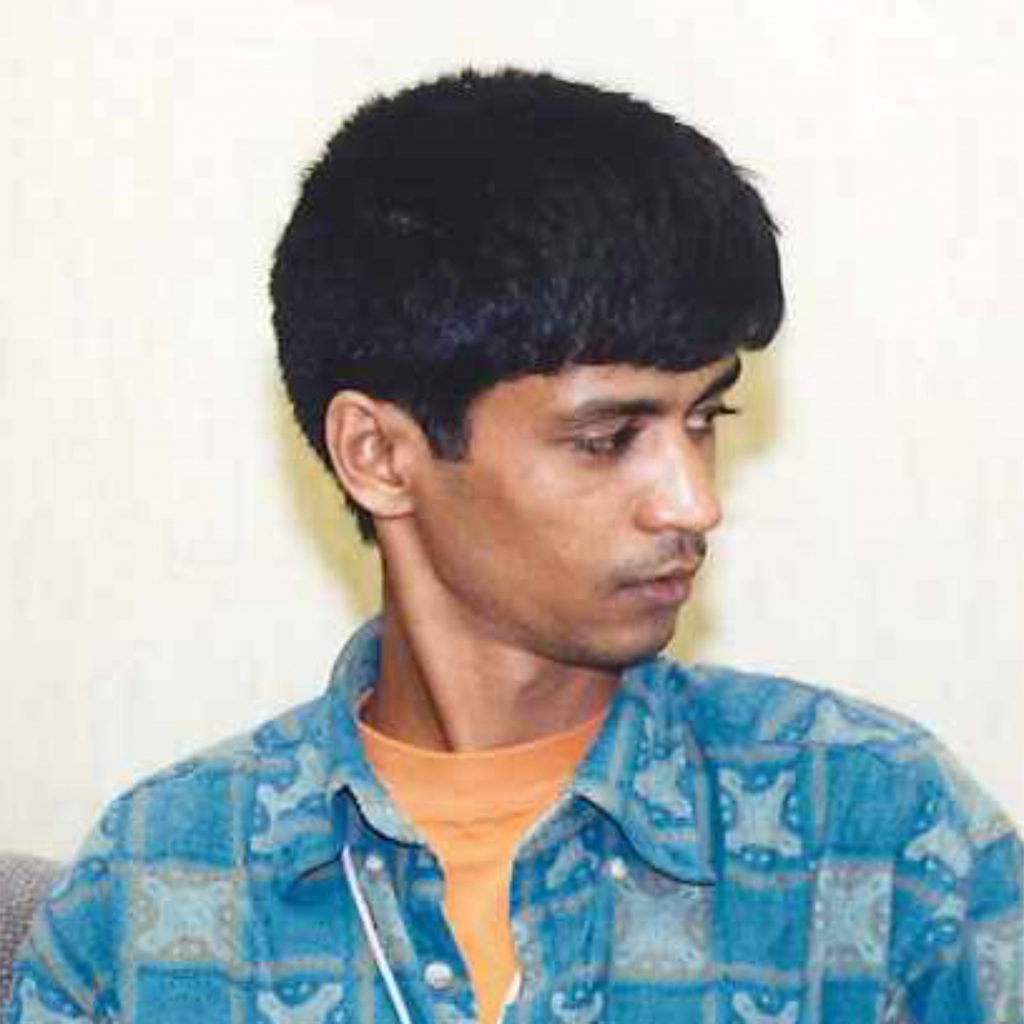 Born in Ranna, Sri Lanka 1971. Received BFA from Institute of Aesthetic Studies, University of Kelaniya, Sri Lanka. Participation in numerous exhibitions, including New Directio (Mount Castle Gallery, 1998), New Artists Exhibition (National Art Gallery,Colombo, 1999), and The 9th Asian Art Bangladesh Biennale1999 (Bangladesh National Museum, Dhaka, 1999).
[Residence Program] Aug 7, 2000〜Nov 7, 2000
Exchange activity
Completed the "Wounds for Sale" installation in three months in accordance with a prepared plan, expressing the anxieties of people living in today's consumption-oriented society through pictures, photographs and objects. Many volunteer staff members and other people cooperated in stretching canvas, outputting computer imagery and setting up the installation. At the exhibition site, the audio environment including an ambulance siren and film soundtracks, and illumination was also engineered to present a unique space. Many people experienced diverse artistic exchange through participation in his production and workshops.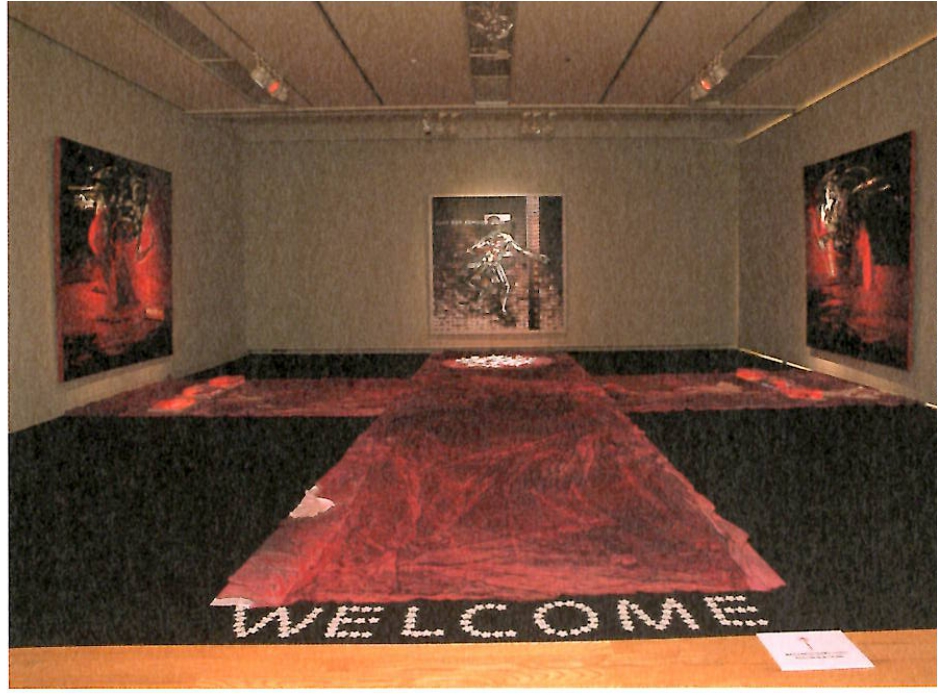 Activity schedule
August 7
Arrival in Fukuoka.
August14
Work begun on capturing imagery of eyes for use in work with digital camera, and outputting the results from a computer.
August23
Started stretching canvas.
August24
Visit to Fukuoka Art Museum.
August26
Explanation of activity plans for in-residence period to volunteer staff members at AJIBI Hall. Volunteer staff members assigned.
August29
Meeting in Asaji Town, Oita Prefecture in preparation for workshop within the 5th Oita Asia Sculpture Exhibition at the Asakura Fumio Memorial Hall located there.
August31
Work begun on painting at loading area, 1st floor, FAAM.
September 18
Visited Hojo-e at Hakozaki-gu Shrine.
September19
Talked about his works in progress with seven students from the Nagasaki University Junior High School.
September23
Attended "Art Picnic" workshop of Museum City FUKUOKA 2000.
October 1
Viewed a performance of Ikemizu Keiichi held as a part of Museum City Fukuoka 2000.
October7
Viewed Noko Project 2000 in Irori Village, Nokonoshima Island. That evening, viewed the Hakata Tomyo Lantern Festival.
October11
Talked about works in progress with students from Kyushu Sangyo University, who came as part of their study.
October18
Held collage workshop with local junior high school students at opening of 5th Oita Asia Sculpture Exhibition.
October26
Presented open lecture at 44th Fukuoka Prefectural Junior High School Art Education Workshop (Open Studio).
November 3
Following the opening ceremony of the Winds Artist in Residence 2000, spoke at AJIBI Hall, with 52 participants.
November7
Departure
Resident artists from the same year