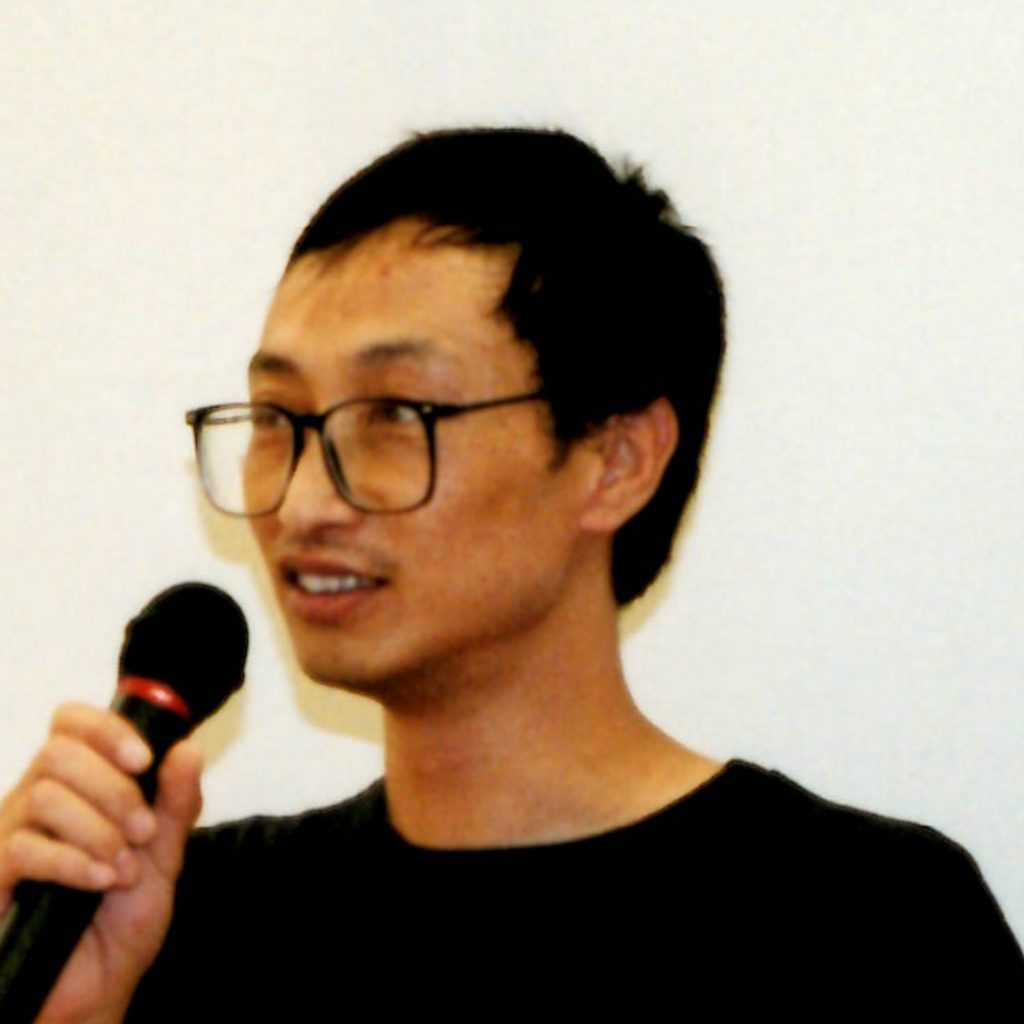 Born in Beijing, China 1960. Graduated from Department of History, University of Education, Beijing, 1984. Active as a reporter and editor at the Chinese Artist's Association from 1988, and planned many exhibitions of contemporary art. involved in many exhibitions, including the 4th Asian Art Show, Fukuoka (Fukuoka Art Museum, 1994). He is a distinctive figure among many experienced academitians in the Chinese art world.
[Residence Program] May 16, 2000〜Aug 14, 2000
Exchange activity
He engaged himself in survey and research young Japanese artists and the Chinese works in the FAAM collection, as well as introducing the contemporary art of his homeland. He gave a four-part lecture on Chinese avant-garde art since 1990, and he help the exhibition, "Documentation of Chinese Avant-Garde Art in 90s."presenting the works of 81 contemporary Chinese artists through panel exhibition and videos In his symposium on "Chinese Avant-Garde and Prospects for 21st Century," he probed the directions of contemporary Chinese art. Feng Boyi's enthusiastic activity was astounding.
Activity Schedule
May 16
Arrival in Fukuoka
May21
Viewed the Workshop Exhibition at the Fukuoka Prefecture Museum of Art,Participating in the "Let's Go to the Park"workshop by Ushijima Hitoshi.
May23
Visited Fukuoka Art Museum.
June11
Viewed a contemporary art exhibition at the Fukuoka Prefecture Museum of Art, participating in a performance by Okayama Naoyuki + Okayama Mizuho.Viewed the "Fureai Festa" at Ribbon Citio Nakagawa.
June19
Honorary visit to mayor of Fukuoka.
July 3 to 6
Research trip to Tokyo.
July 15, 16, 23, and 29
Presented lecture series at AJIBI Hall entitled "Teacher Feng's Chinese Contemporary Art Lectures"
July25
Hua Tianxue arrived in Fukuoka to prepare for documentation exhibition and symposium.
August 5
"Documentation of Chinese Avant-Garde Art in 90s "Exhibition opened at Artists' Gallery.Gallery talk given with Hua Tianxue, with 45 participants.
August6
"Documentation of Chinese Avant-Garde Art in 90s "Exhibition Commemorative Symposium "Chinese Avant-Garde and Projects for 21st Century" held, with 66 participants.
August8
Hua Tianxue left Fukuoka.
August14
Departure
Resident artists from the same year