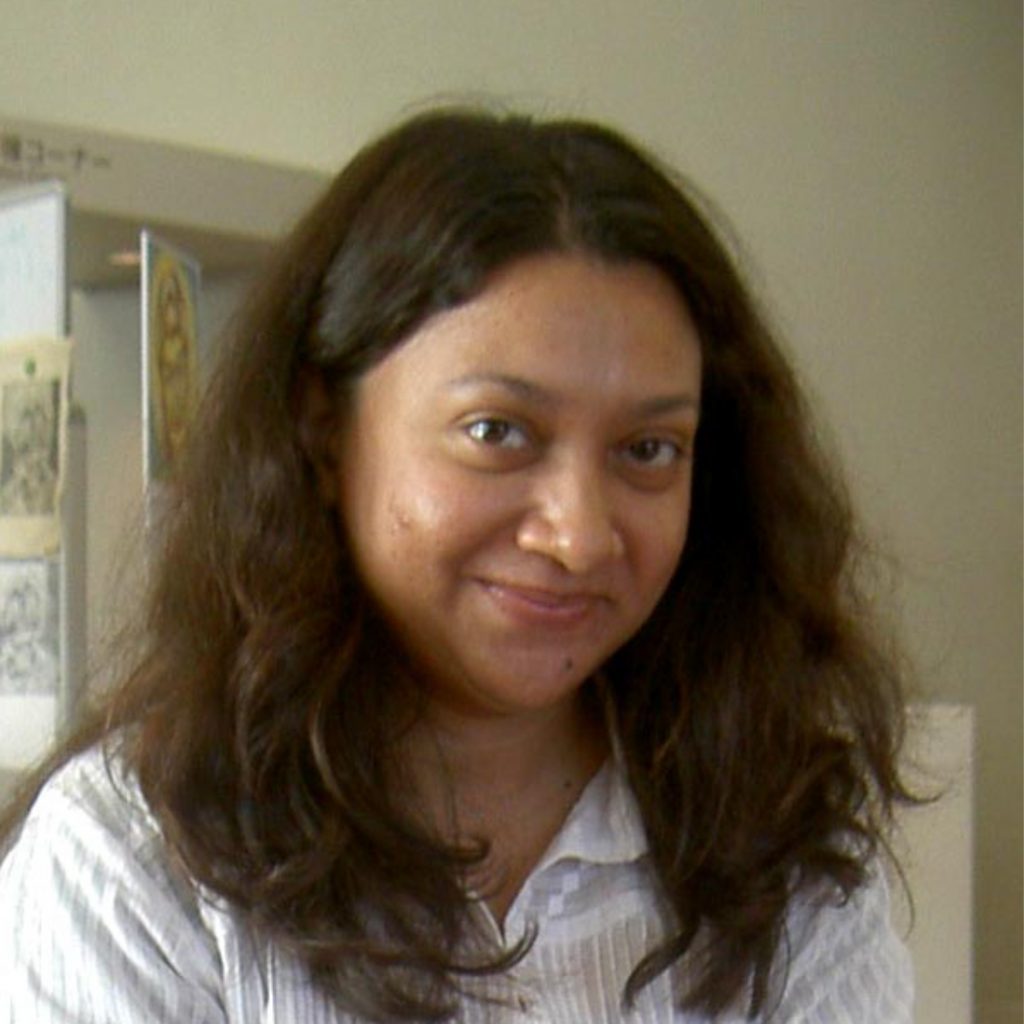 Born 1972 in Bangladesh. Studied painting at the University of Chittagong, and is currently Assistant Professor in the Faculty of Fine Arts at the university.
[Residence Program] Sep 4, 2006〜Dec 5, 2006
Interviews and research
During her stay in Fukuoka, Shaela visited a number of art institutions (listed below) to interview art experts and to explore the charactertistics of art in Fukuoka.
Art Museums
Fukuoka City Art Museum (Curator: Yamaguchi Yozo), Fukuoka Prefectural Art Museum (Curator: Kawanami Chizuru), Kitakyushu Art Museum, Ishibashi Art Museum.
Universities
Department of Art Studies, Kyushu University; Faculty Of Fine Arts, Kyushu Sangyo University; University Of Teacher Education Fukuoka (Professor Abe Mamoru).
Art Galleries
Kyodo Atelier Warehouse No. 3; Art Bank WALD (Mori Yuji); Gallery Oishi; Gallery Toile; Mitsubishi Jisho Artium (Kadowaki Sayako, Ikezawa Hirokazu); MOMA Contemporary (Baba Rika); Gallery Artelier; Art Space Tetra (Endo Mizuki); Art Space Baku (Oda Ritsuko); Art Space Chiyofukuo (Shinjo Yoshihiro); Former 130 Bank Gallery; Gallery SOAP (Miyakawa Keichi); IAF Shop (Sato Keiichi, Unno Yoshiyuki) and others.
Artists
Mr Fuji Hiroshi, Mr Egami Keita
Field Trips (October 24 – November 1)
Shaela visited art galleries in Tokyo, Yokohama, Kyoto, Osaka and Kobe.
Study Reports (December 3)
Shaela held a roundtable event attended by various art professionals, and shared the results of her studies.
Participants: 26 (conference room)
Artists
Mr Fuji Hiroshi, Mr Egami Keita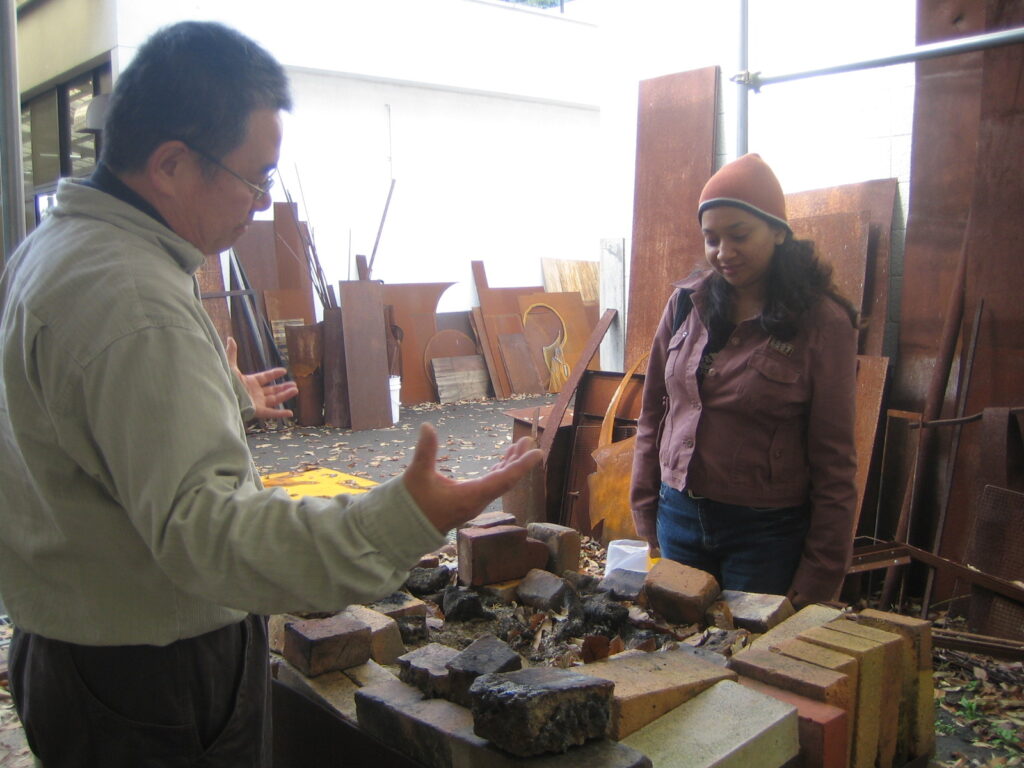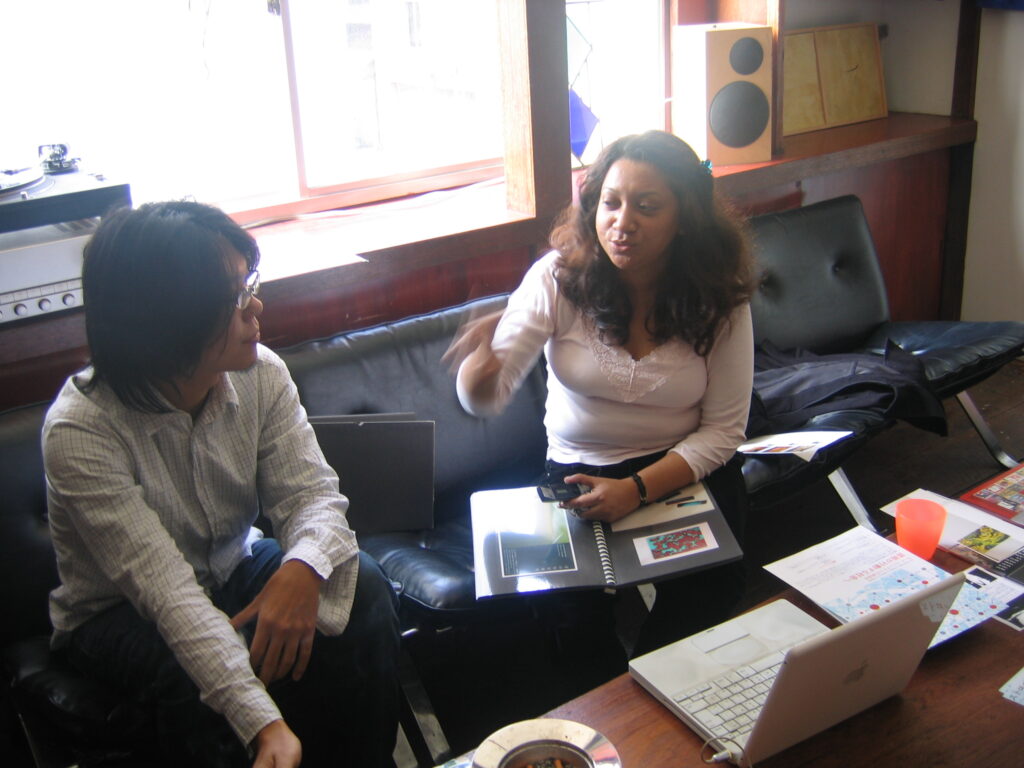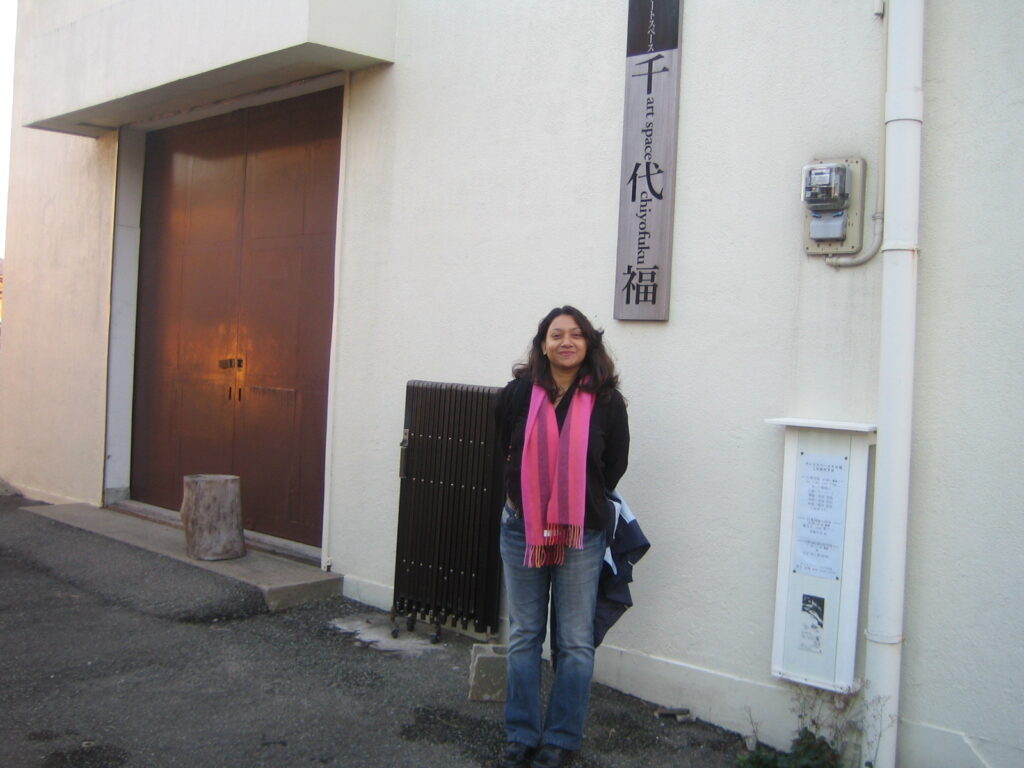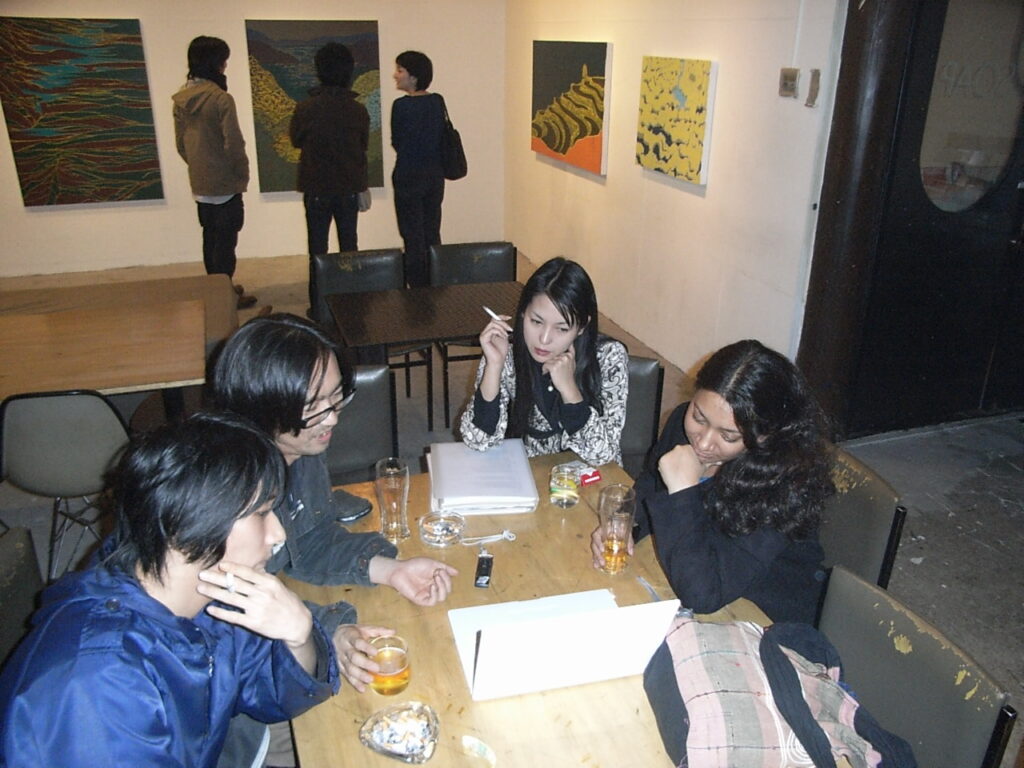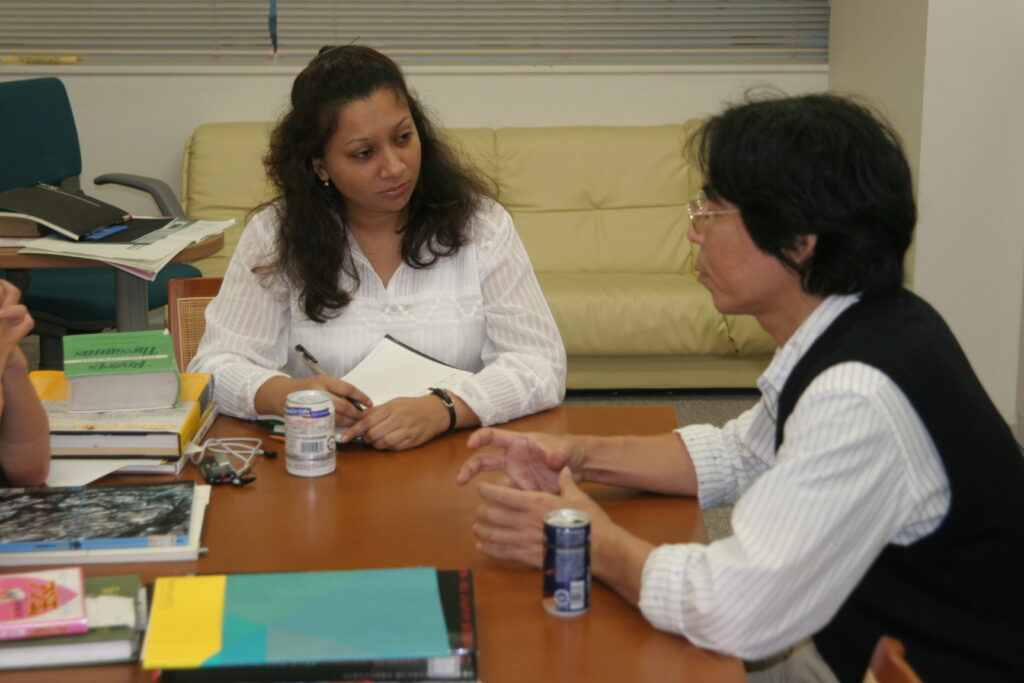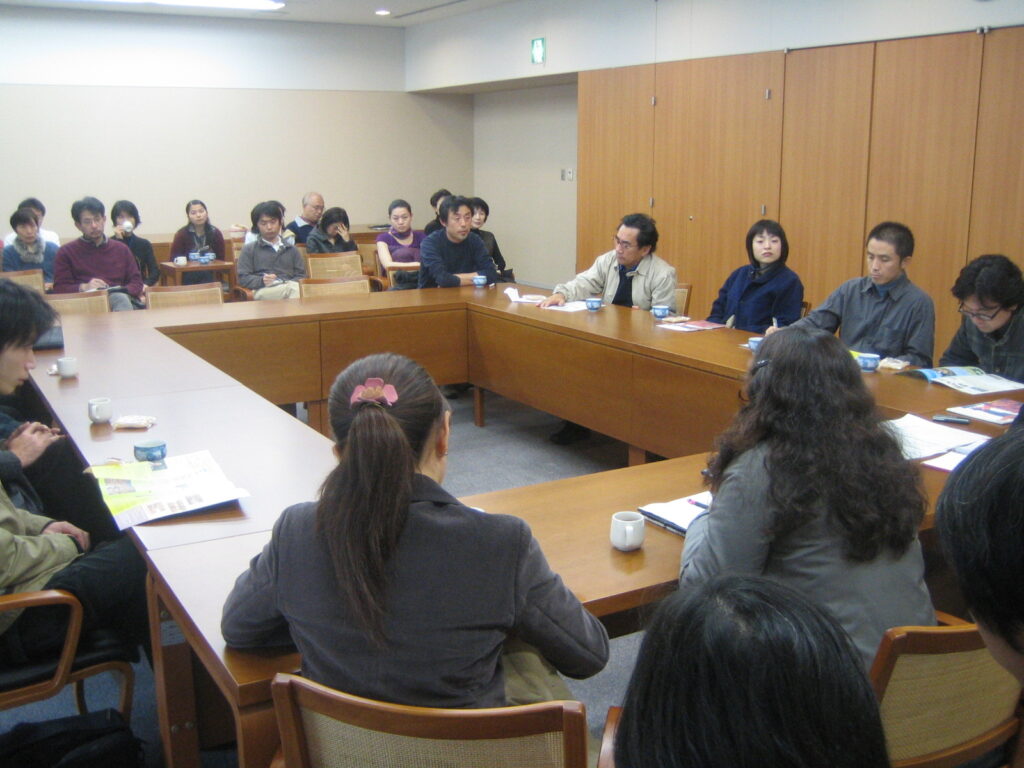 Lecture (Ajibi Art Lecture Series)
'Art of Bangladesh: Spotlight on Dhaka and Chittagong' (November 11)
Registrations: 68 (venue Ajibi Hall)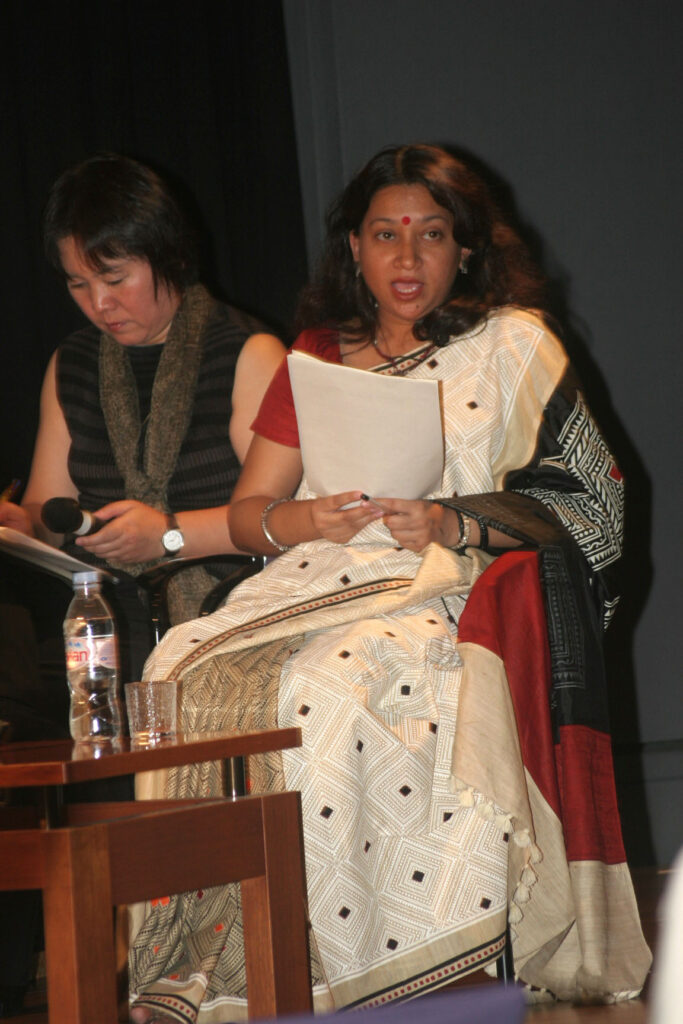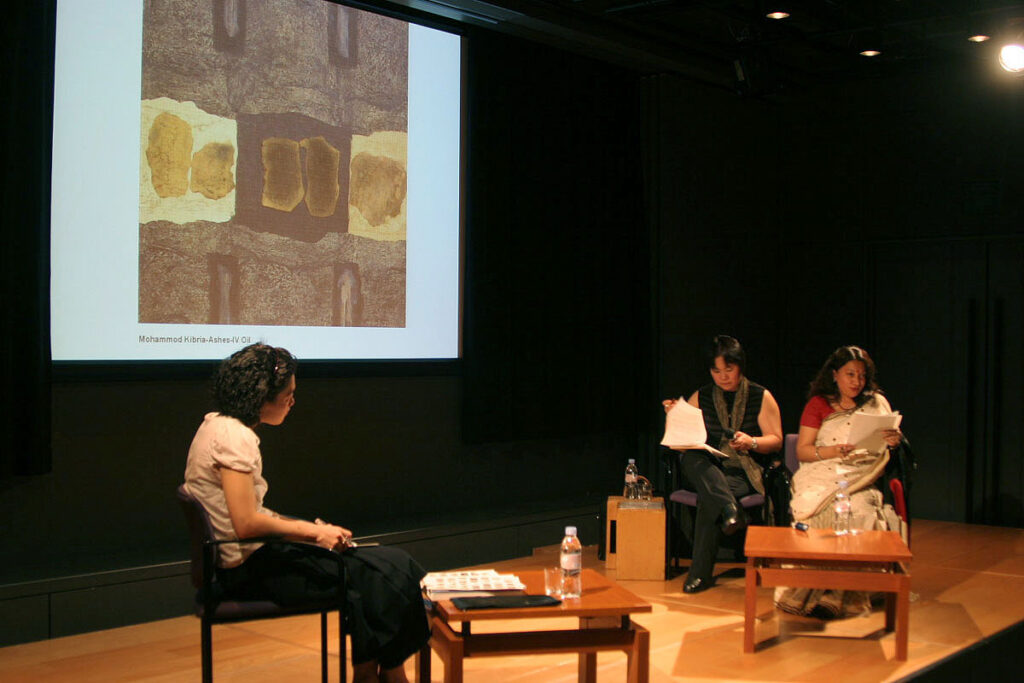 Worskhop
'Making Bangladeshi Paper Works' (November 17)
Participants: 56 pupils from Higashiwakahisa Elementary School (Sculpture Lounge)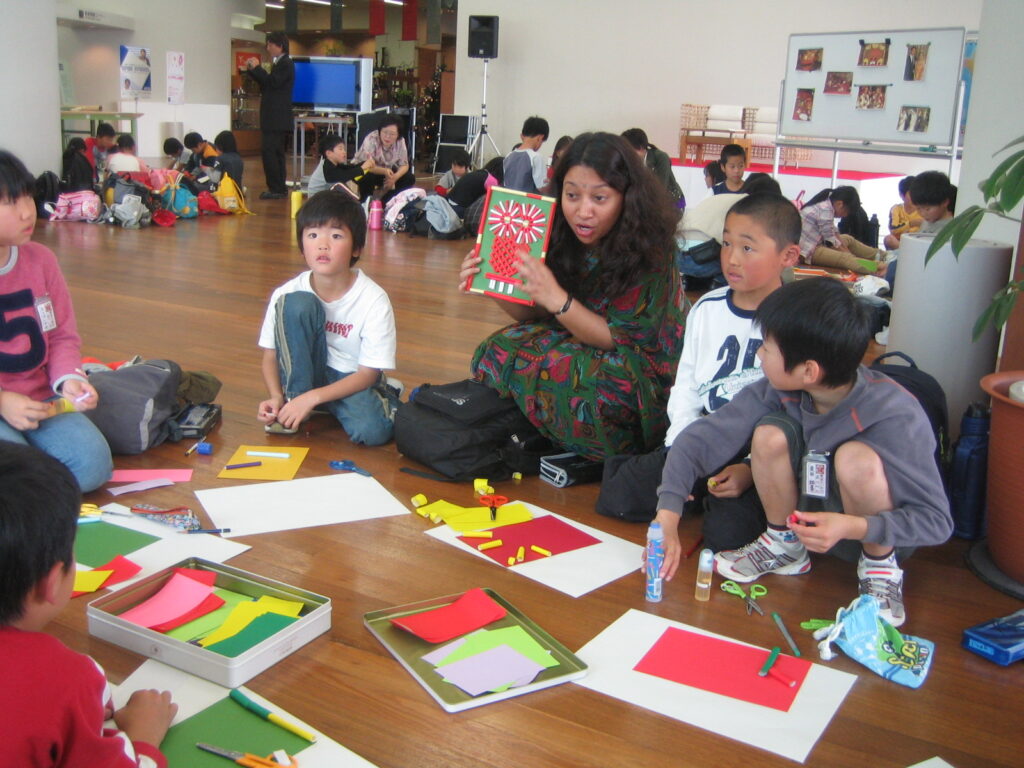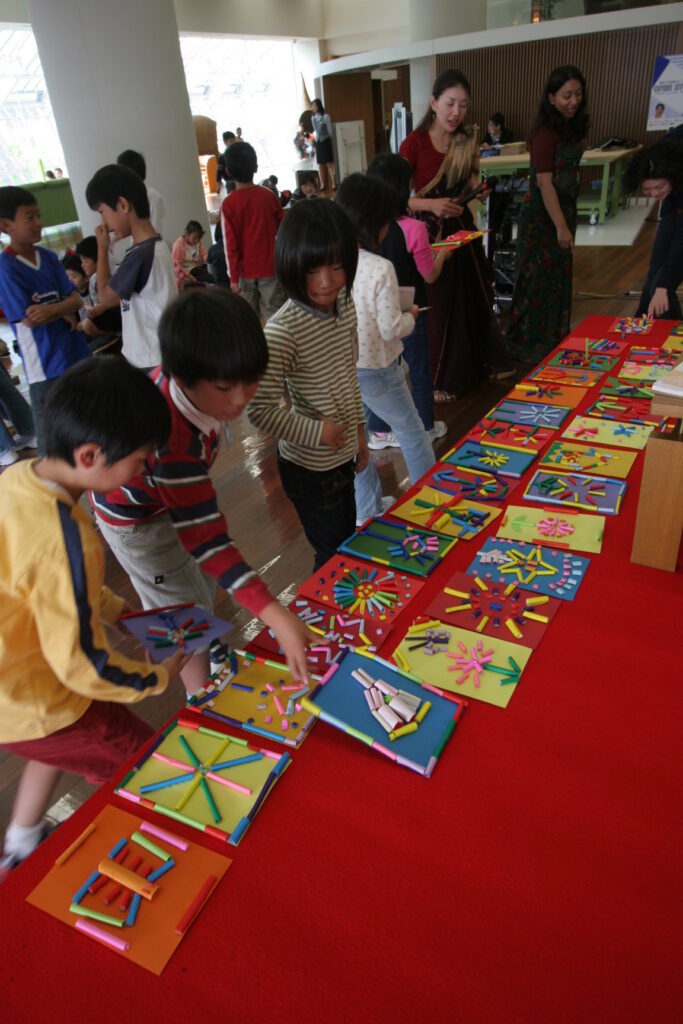 Events
'Weddings of Bangladesh' (November 17 – 19)
Shaela described in detail the way Bangladeshi weddings are held, from the public preparation of the venue to a demonstration of the ceremony.
Participants: 118 (venue: Sculpture Lounge)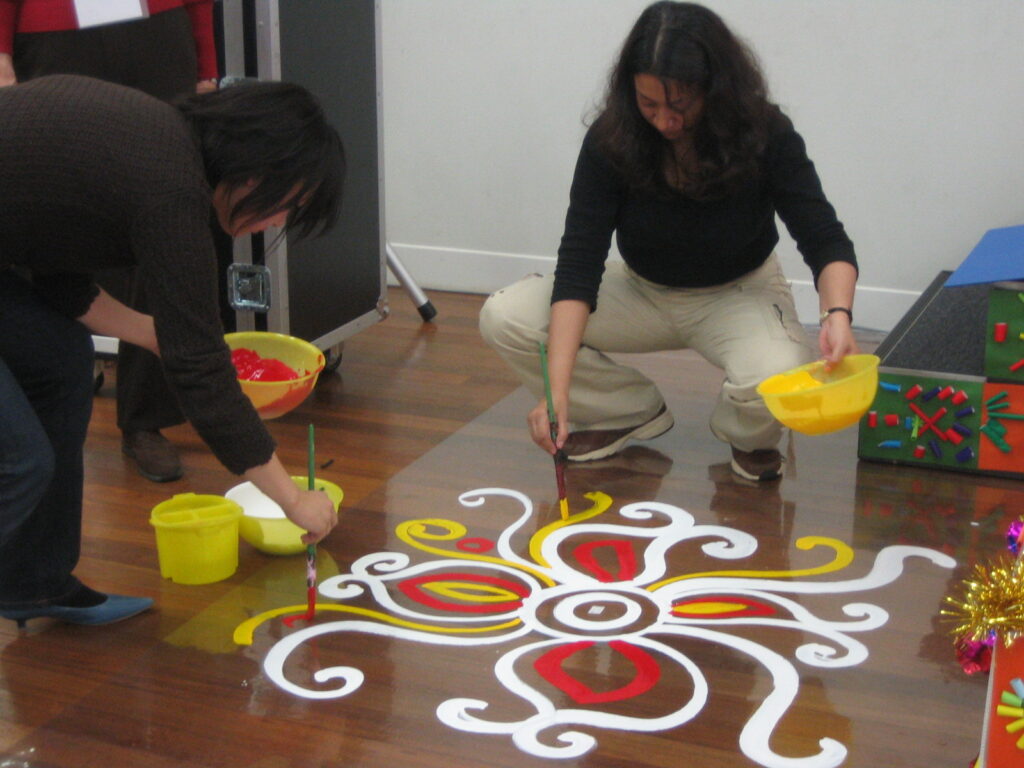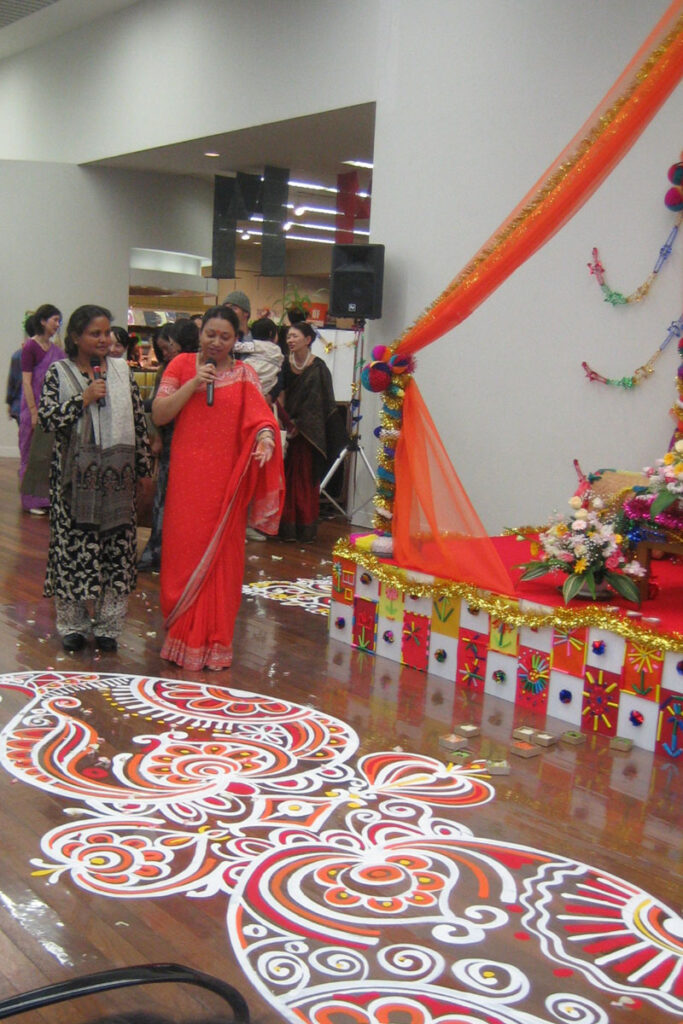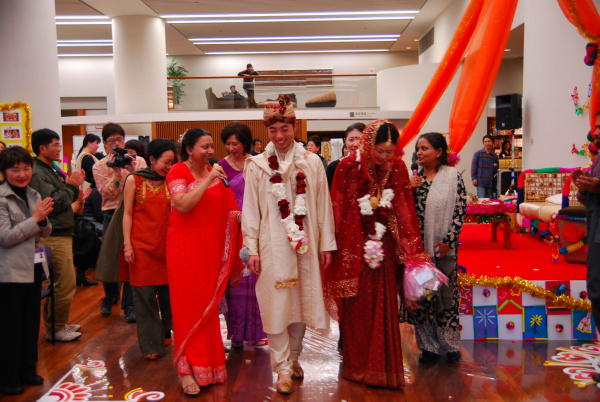 Resident artists from the same year