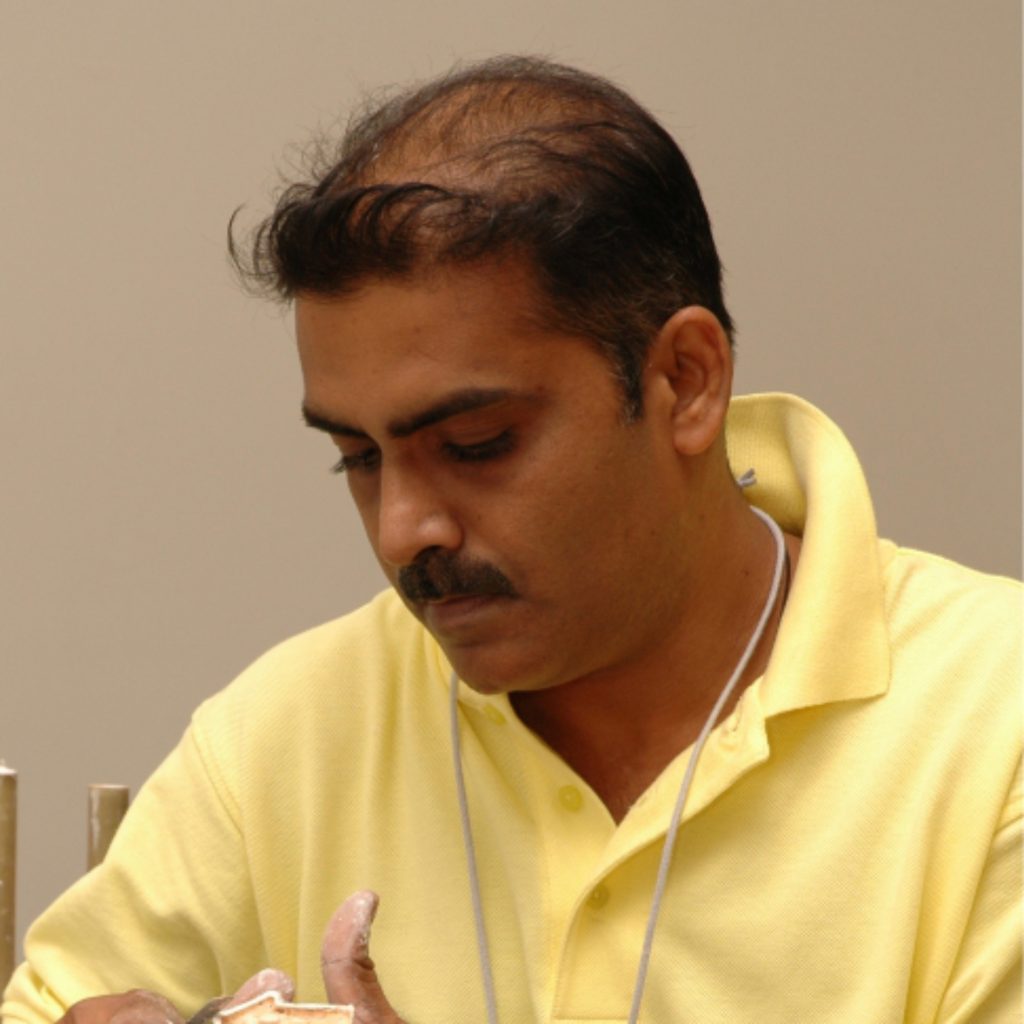 Born 1968 in Sri Lanka. Graduated from the Faculty of Fine Arts, University of Kelania. Studied Sculpture and Archeology at the Royal College of Art, London. Known for his terracotta sculptures that have themes of the Sri Lanka civil war.
[Residence Program] May 22, 2006〜Aug 8, 2006
Collaboration with members of the public
For his artwork, J.A. Sarath brought jeans, shoes and other items worn by friends who had died in the Sri Lanka civil war, and made terracotta sculptures based on these. He also created various works with references to military uniforms worn by the former Japanese Imperial Army, as well as personal items belonging to those who died in the Hiroshima atomic bombing, and burnt items found in the aftermath of the Fukuoka air raid of WWII. Named Memories of Personal Suffering, J.A. Sarath's completed work included 28 terracotta sculptures and 32 drawings, many created with the help of local artists and students.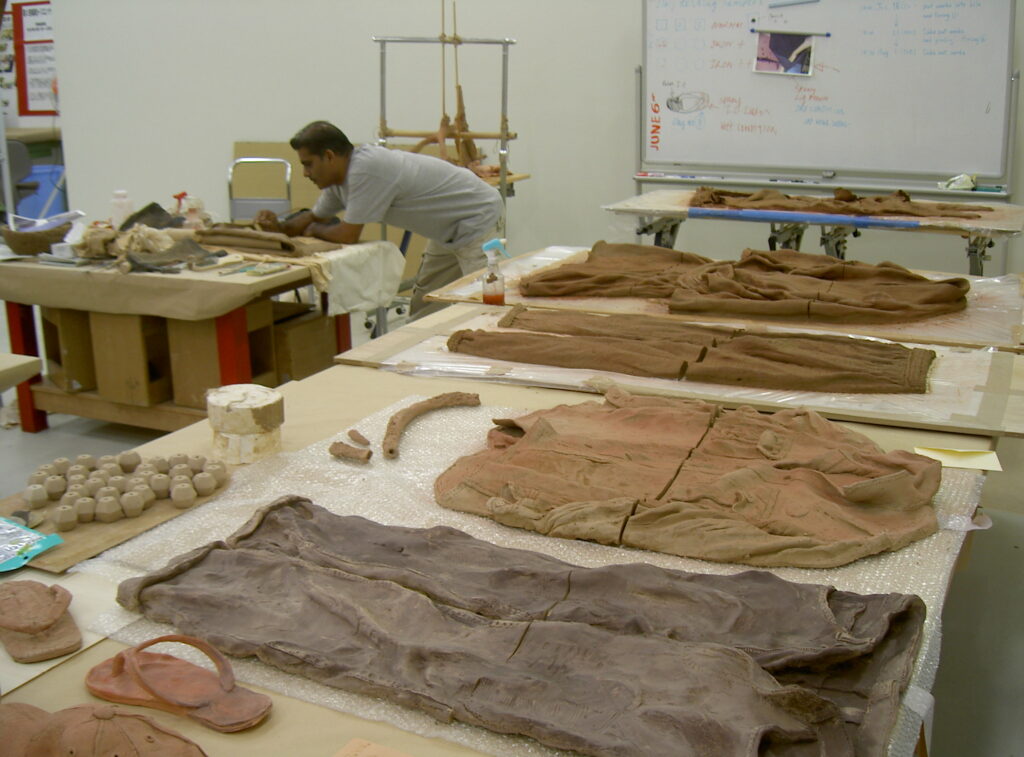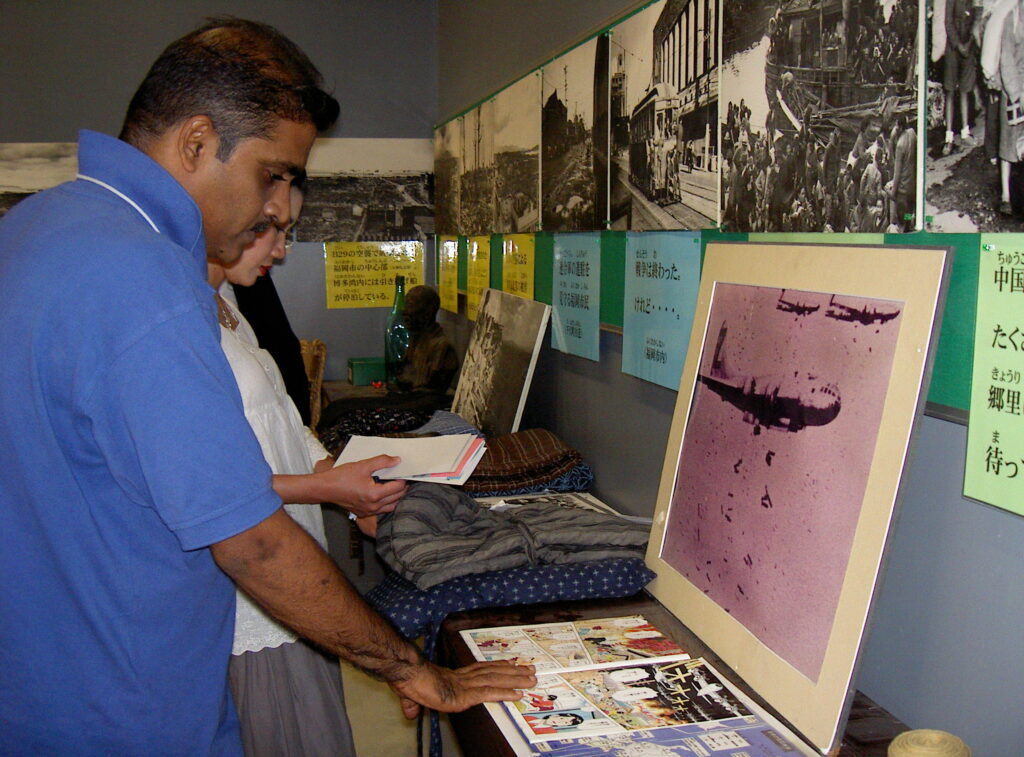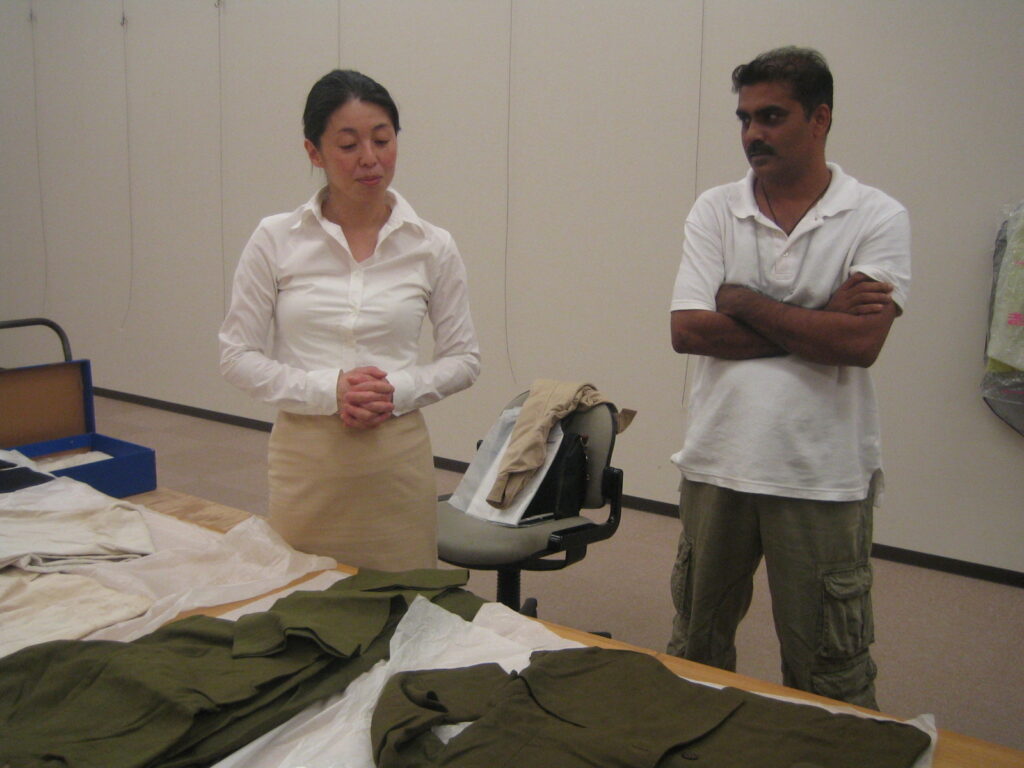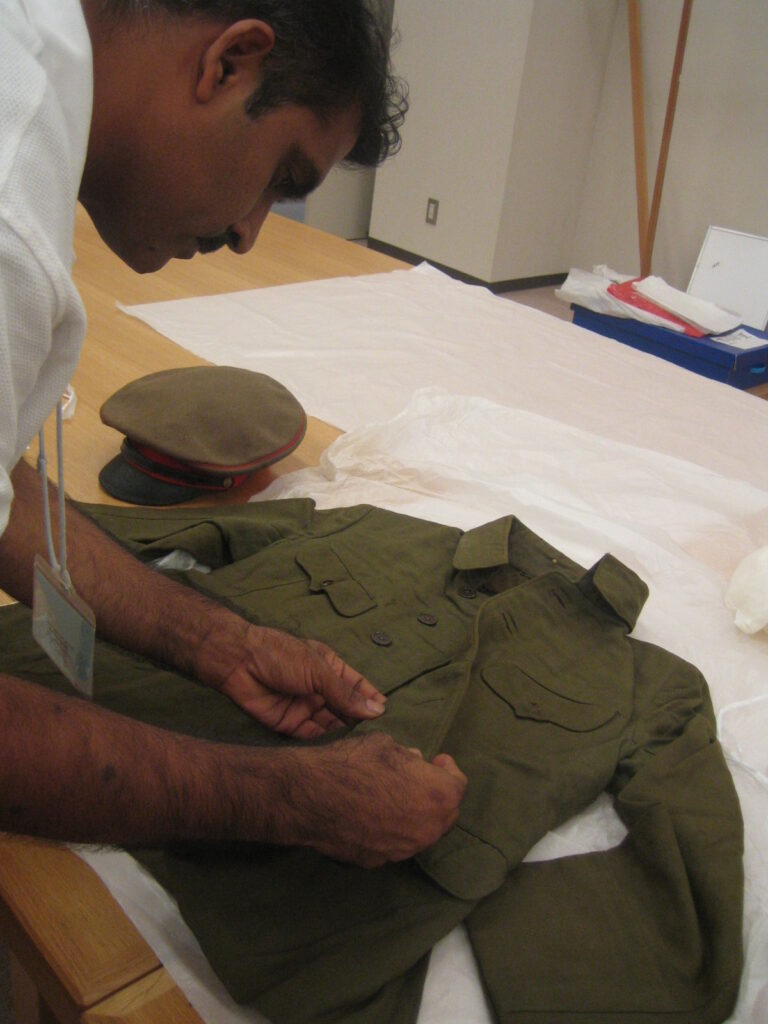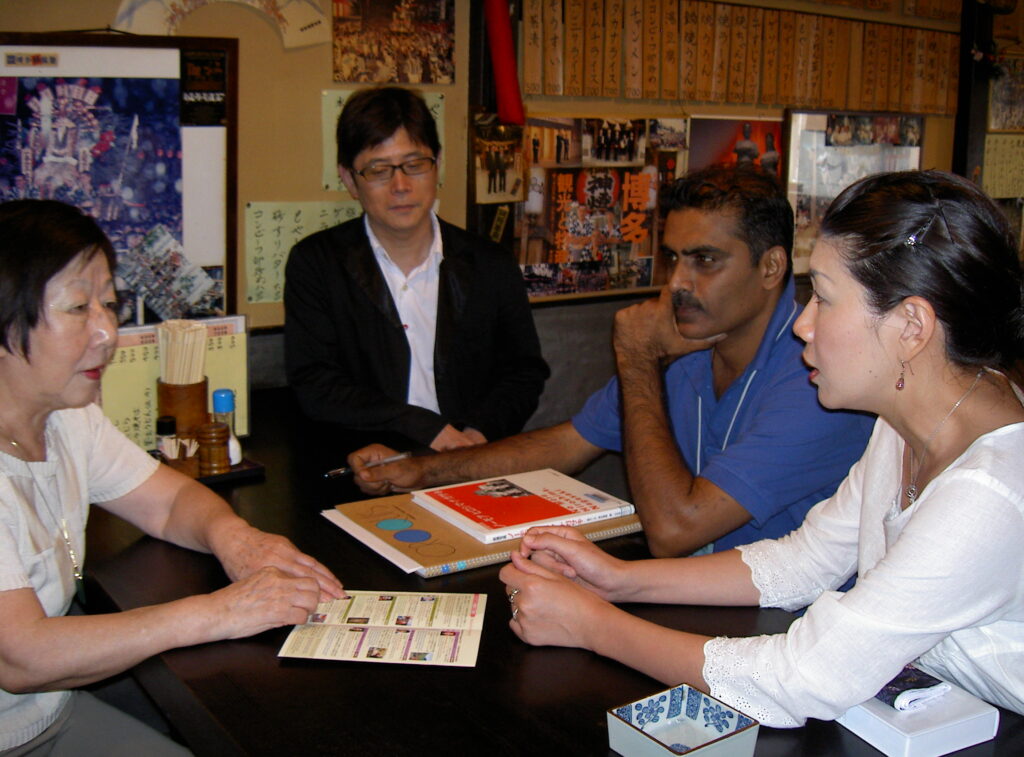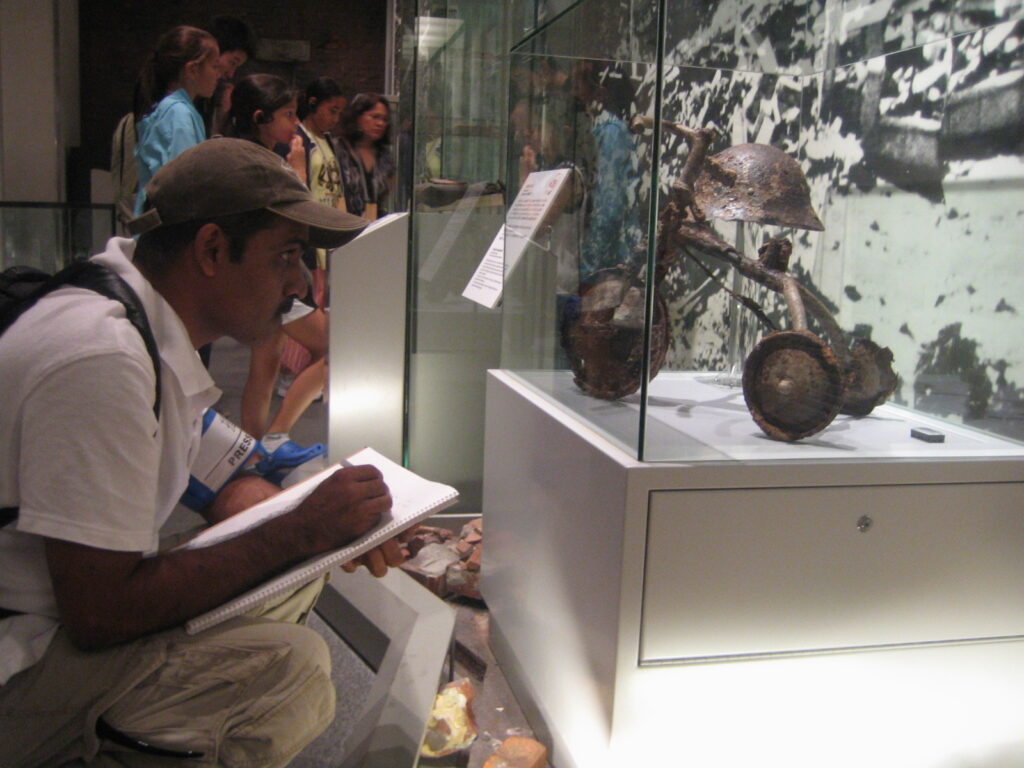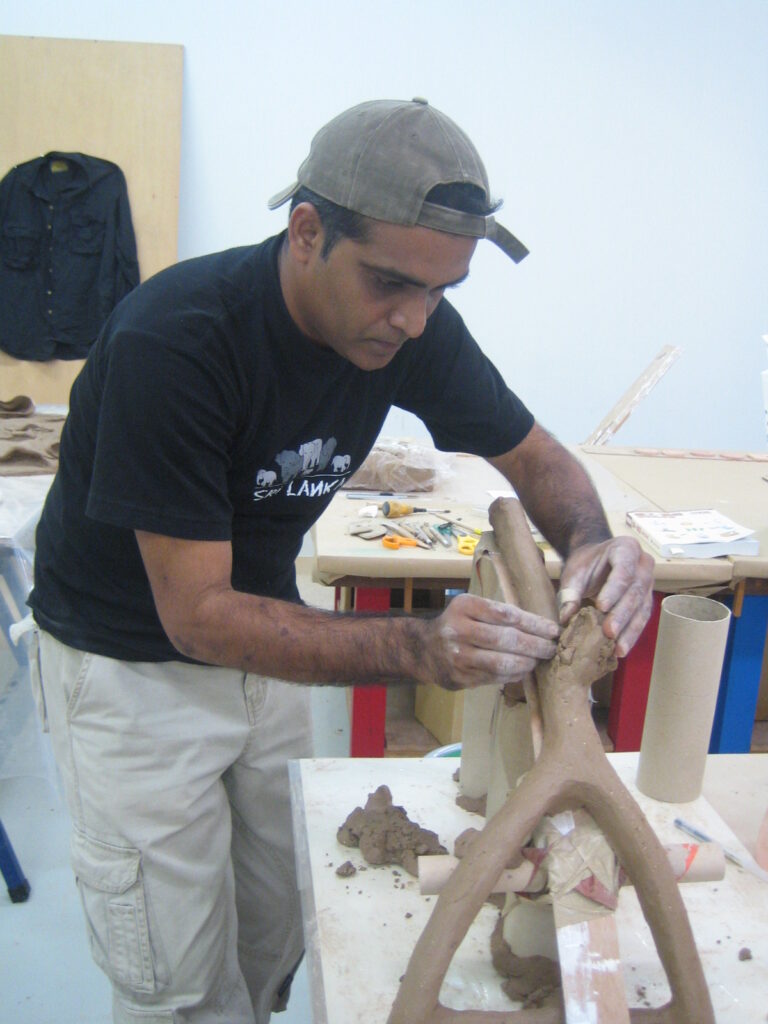 Workshop
'Creating the Landscapes of Imazu' (June 9)
The artist created several ceramic reliefs based on the buildings, grasses, sea, clouds and butterflies depicted in a series of handmade stamps. The workshop was attended by 24 students from Imazu Special Needs Junior high school.
'Terracotta Workshop' (June 30)
J.A. Sarath led a workshop in which participants created terracotta works based on items once owned by deceased loved ones. Twelve students from the Faculty Of Fine Arts, Kyushu Sangyo University, attended. (Kyushu Sangyo University)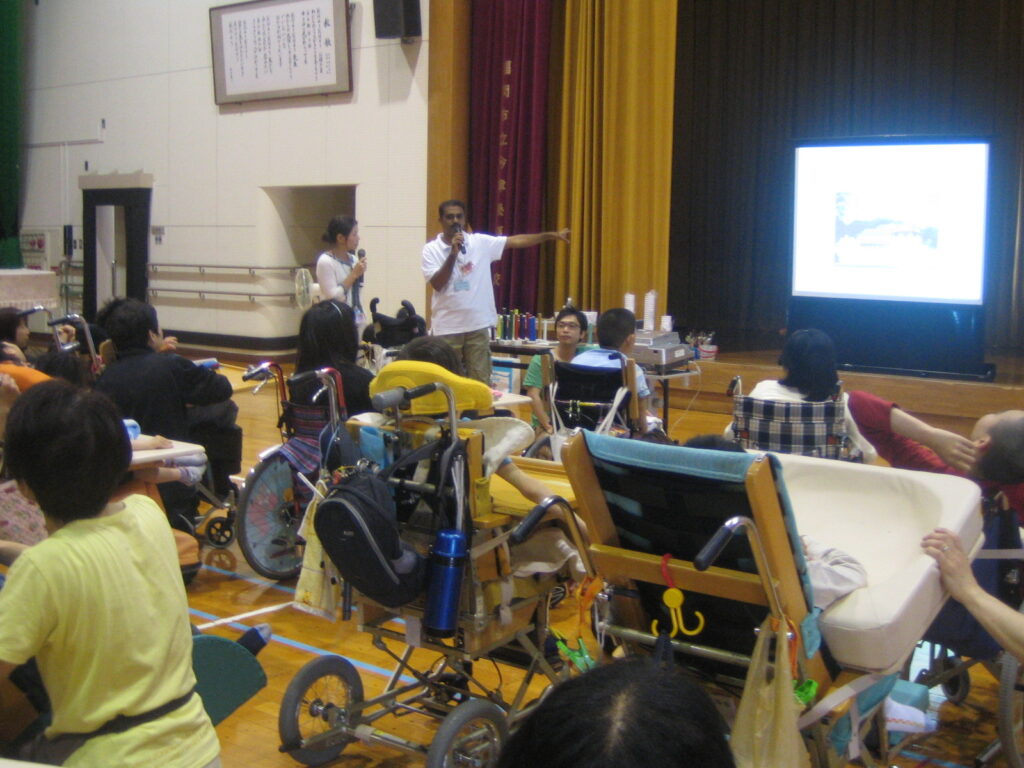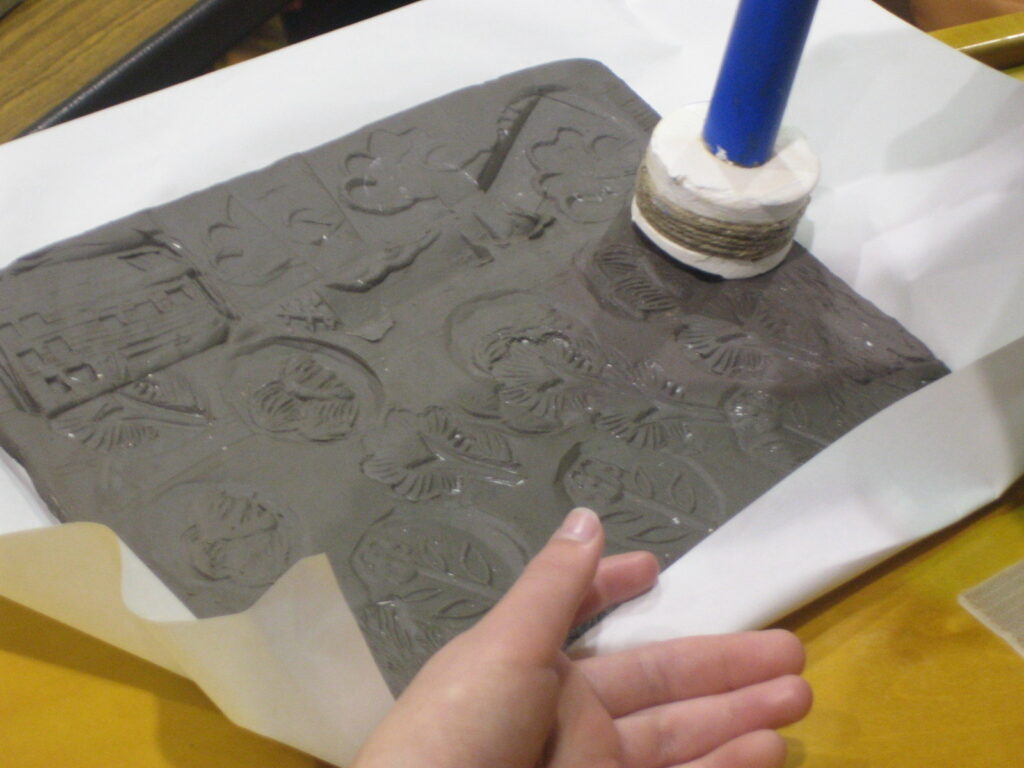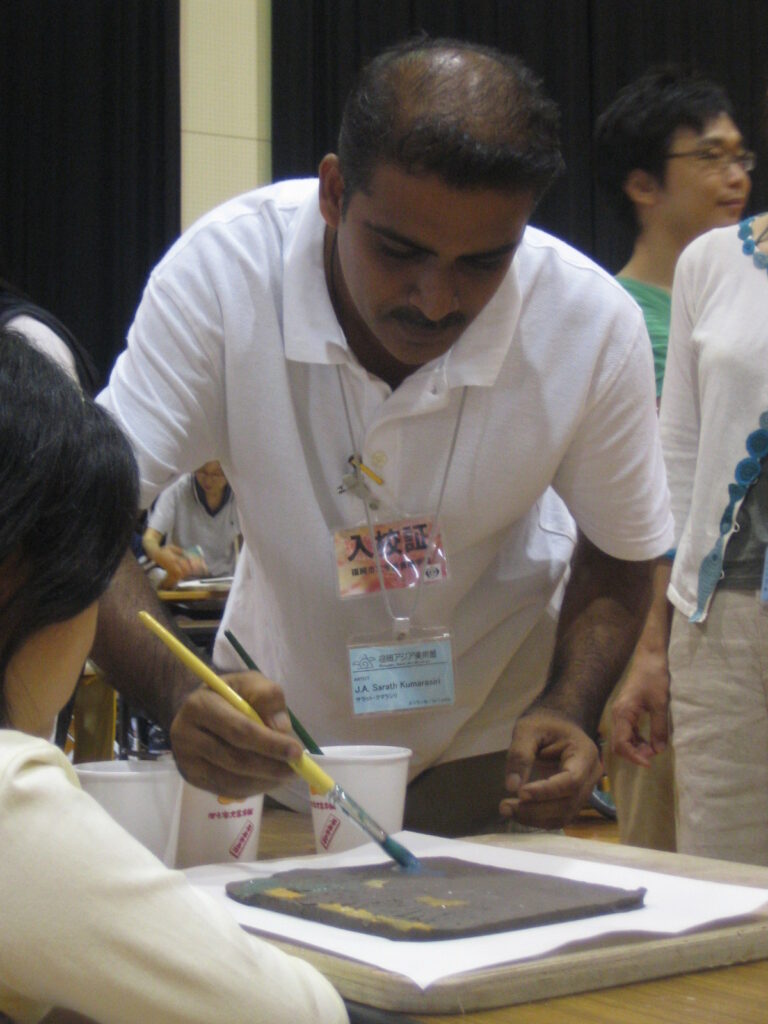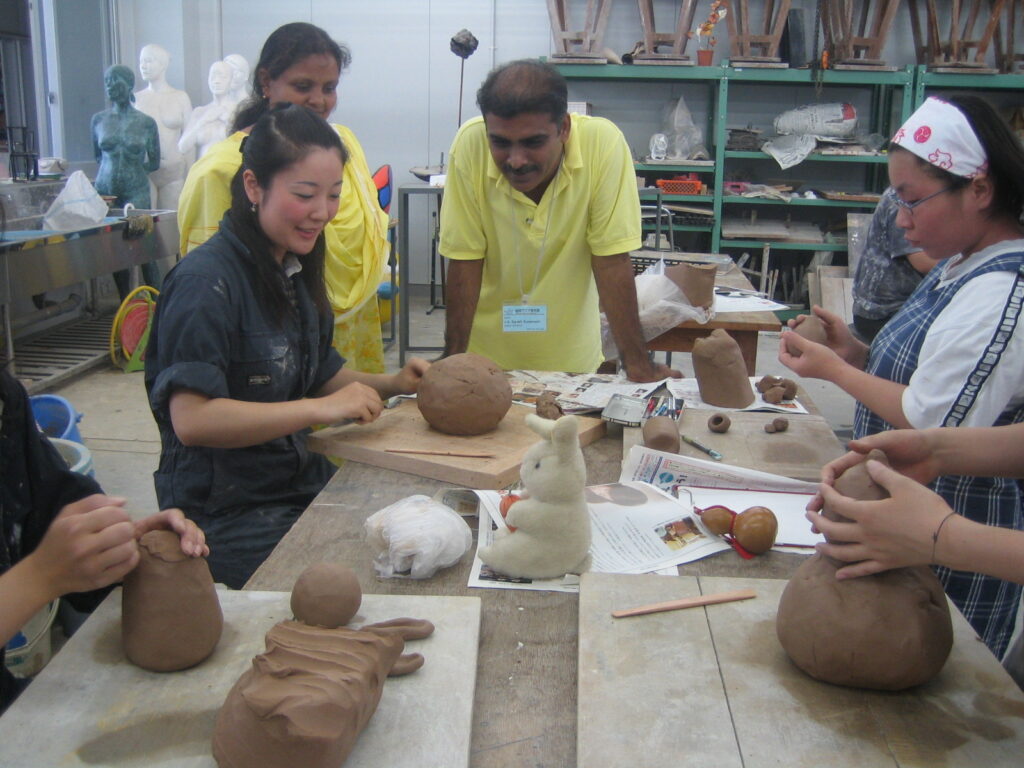 Talks
'Artist Talk' (August 5)
Following the opening of the 7th Winds of Artist in Residence Exhibition Part I, J.A. Surath discussed his work Memories of Personal Suffering.
Attendees: 80. Venue: Artists' Gallery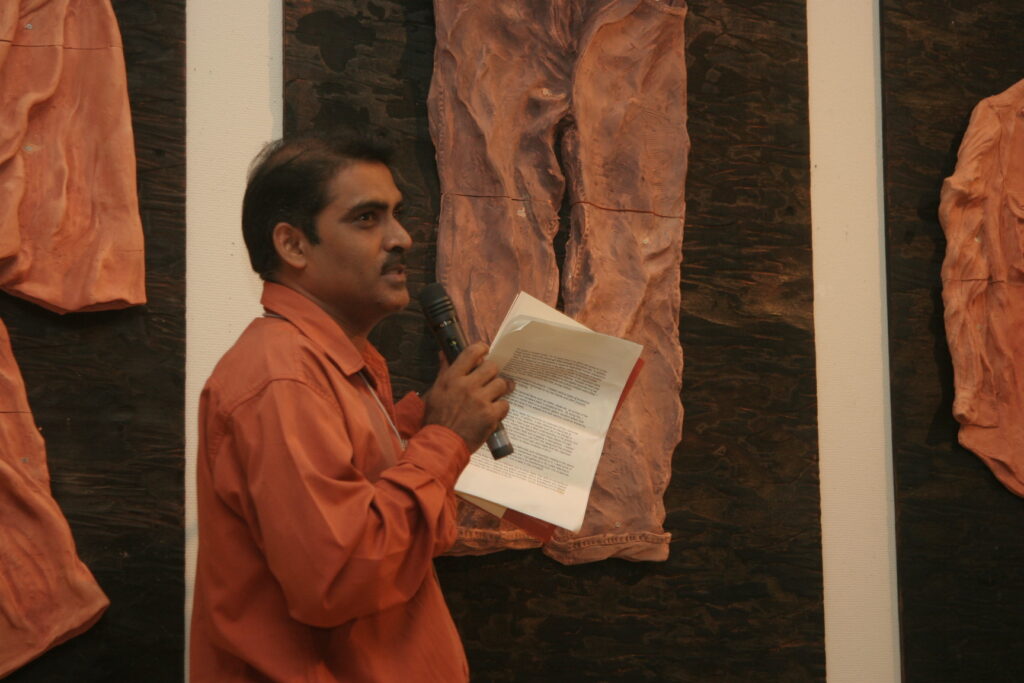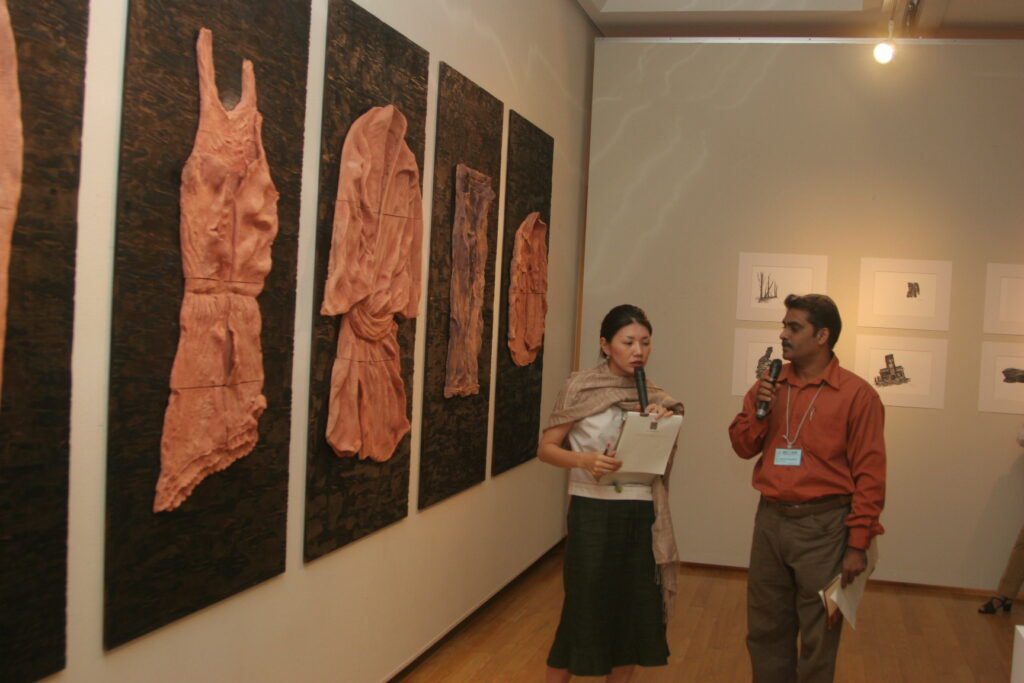 Exhibitions
7th Winds of Artist in Residence Exhibition Part I (August 5 – 20)
The artist displayed his work Memories of individual's suffering as memorials in the face of organized violence, comprising 28 objects and 32 drawings, in the museum's Exchange Gallery. He also displayed the ceramic reliefs created with the children at his workshops.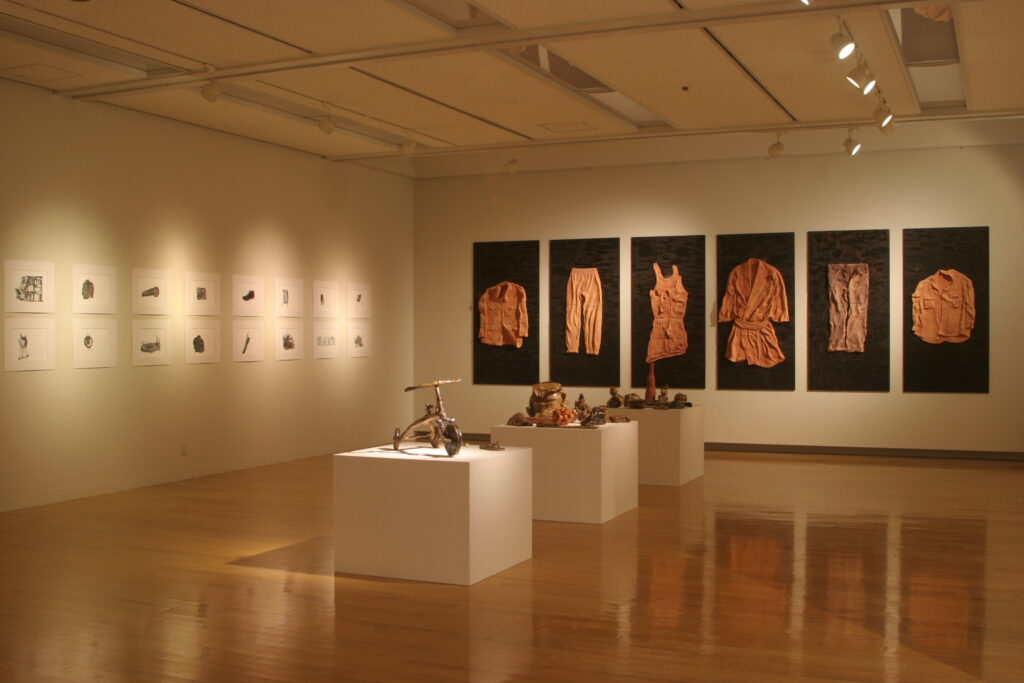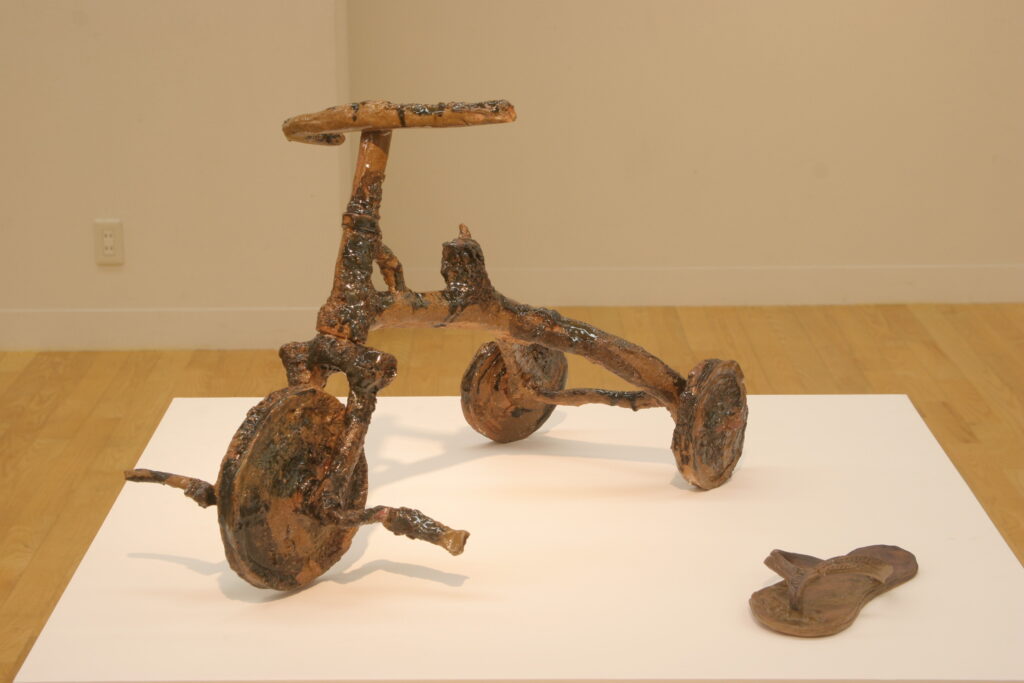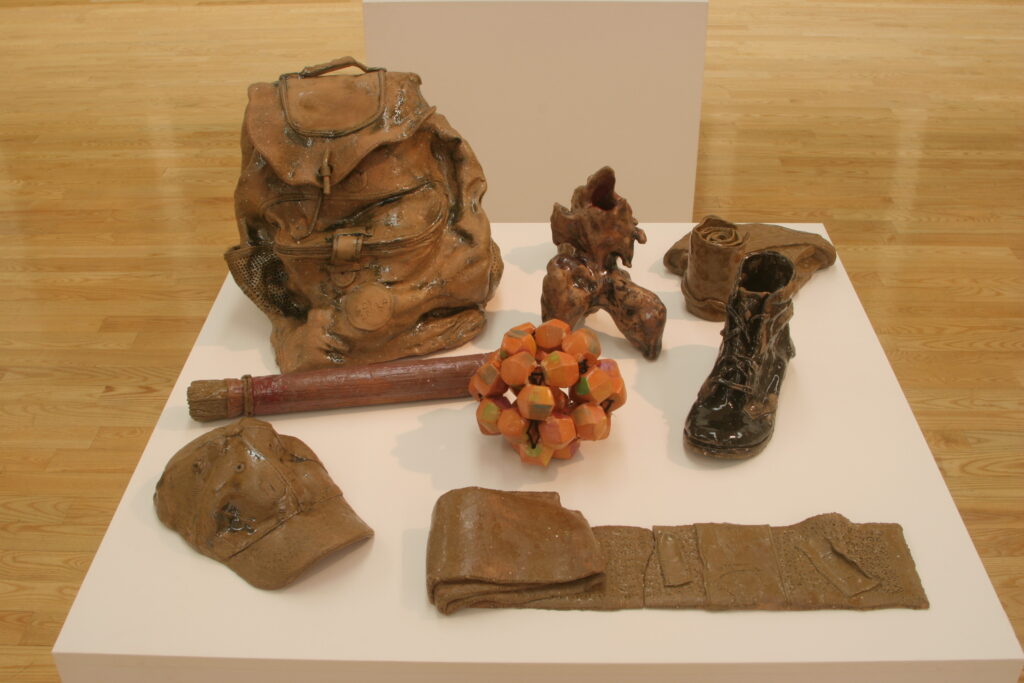 Resident artists from the same year