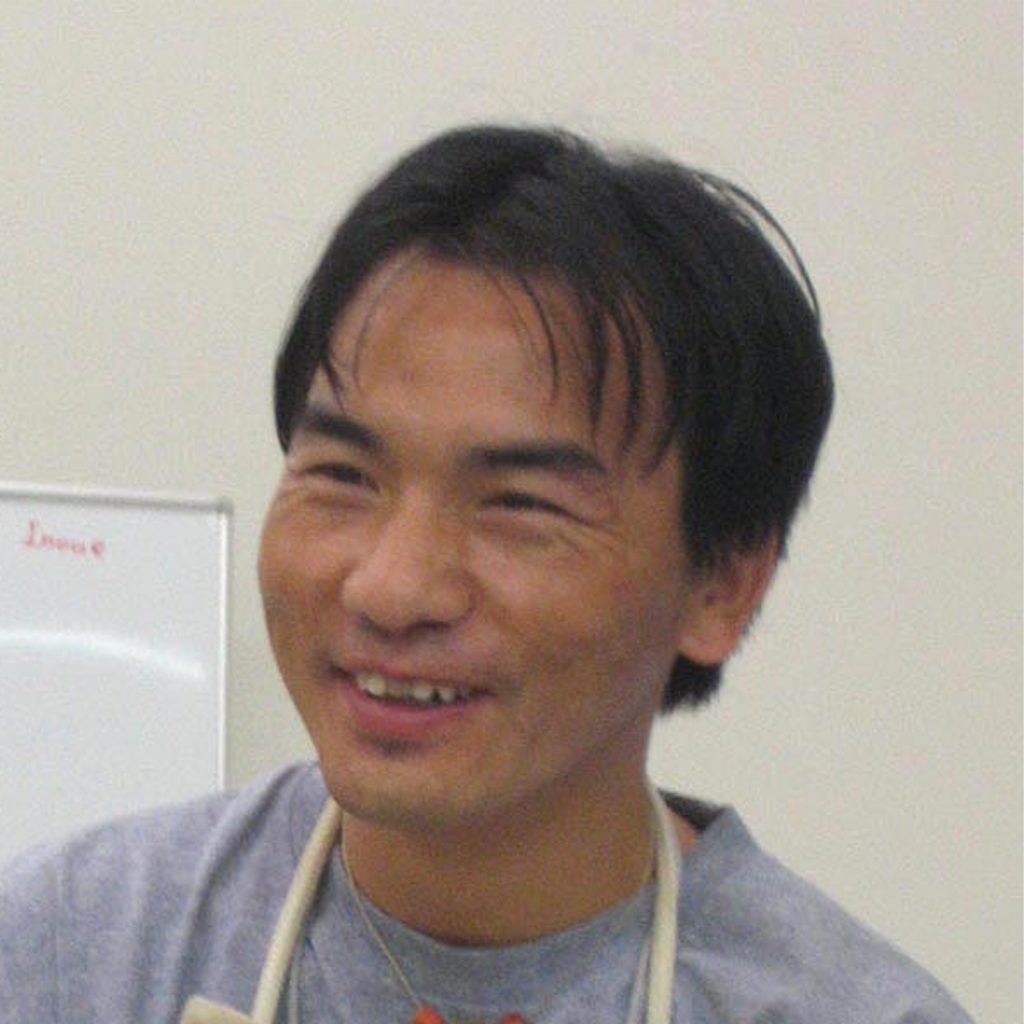 Born 1979 in Brunei. Studied tradtional Brunei art at the University of Languages and Cultures, Thimpu. Currently a practicing member of artist group VAST.
[Residence Program] Sep 6, 2006〜Dec 6, 2006
Collaborative artwork
Rinchen created three large-scale paintings of people and scenes in Japan and Brunei, drawn from memory and the artist's imagination.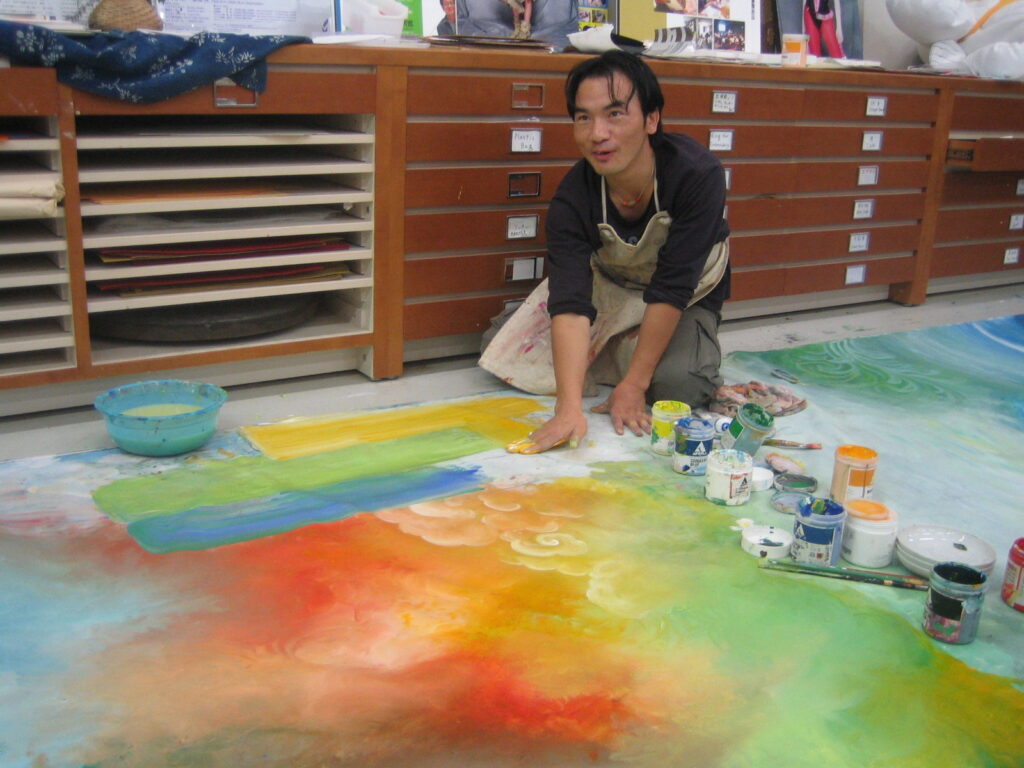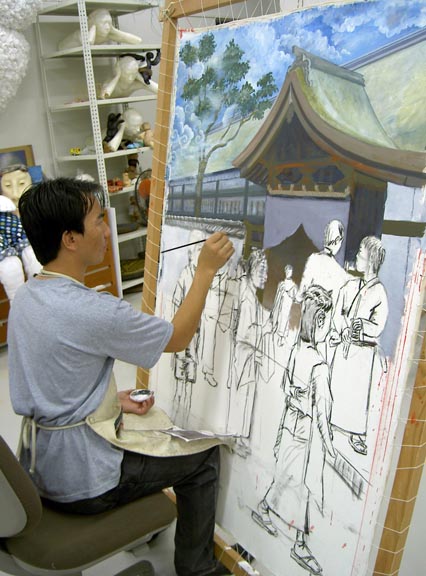 Public productions
Public Thangka Production, October 13
With 15 students from the Design Department of Kyushu High School, a division of Kyushu Sangyo University. (Venue: Sculpture Lounge).
Public Thangka Production, October 18 – 21
Joho Plaza, 1F Fukuoka City Hall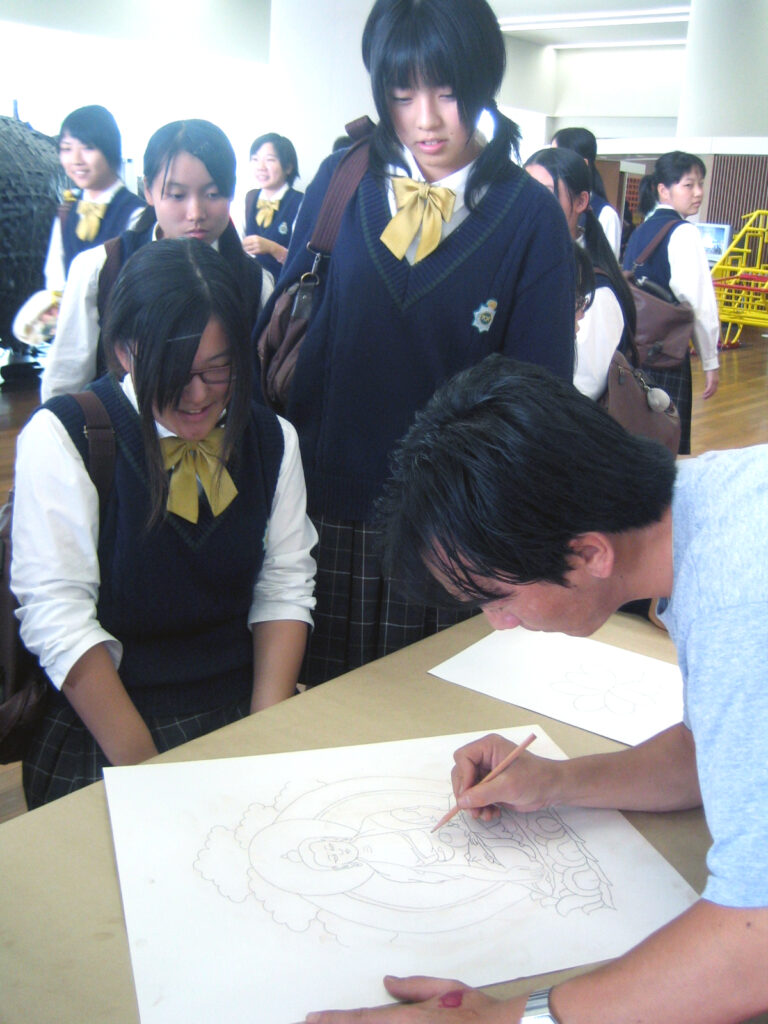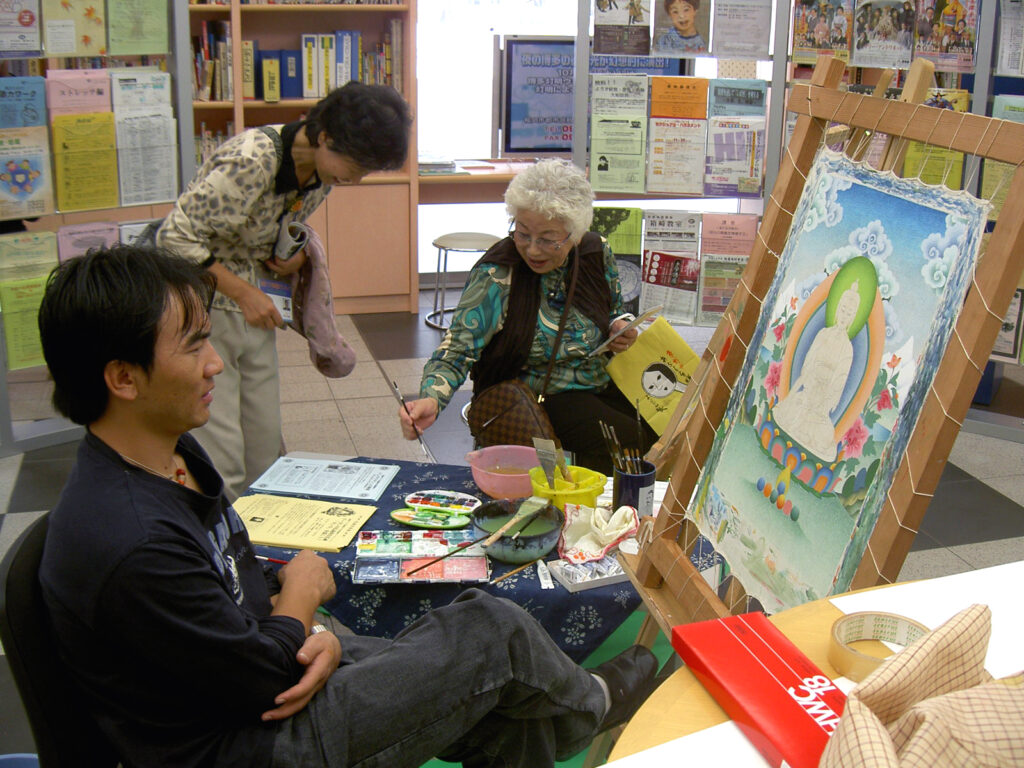 Workshops
Asian Mix, November 3
Held as part of the Art Picnic 2006 program (sponsor: Children's Culture Community), together with Kumamoto resident artist, Okayama Naoyuki. The participating parents and children painted images of each other, along with the clouds of Bhutan, into a large cloth representative of the sky.
Participants: 20 parents and children (venue: Sculpture Lounge)
Painting Bhutanese Thangka (Traditional Buddhist Images), November 7 – 12 (six days)
The artist led a six-day workshop during which participants learned the painting styles and canvas construction methods used in traditional Thangka, or Buddhist images.
Participants: 19 (venue: Artists' Studio)
Let's Make Prints of Masks (November 17 – 19)
As part of his Open Studio, Rinchen led a workshop during which participants created woodblock prints featuring masks worn by Guru Rinpoche and other beings from Bhutanese Buddhist chronicles.
Participants: 95 (venue: Sculpture Lounge)
School Program: Exchange With Bhutan (December 4)
Rinchen worked with junior high school students in Fukuoka to start work on a giant landscape, which he then brought to Bhutan and had completed by junior high school students from Chenha. The following year on September 20, students from both countries met online to view and discuss the work they had all helped to create.
Participants: 100 Year 1 students from Onojo City Goryo Junior High School (venue: Onojo Junior High School)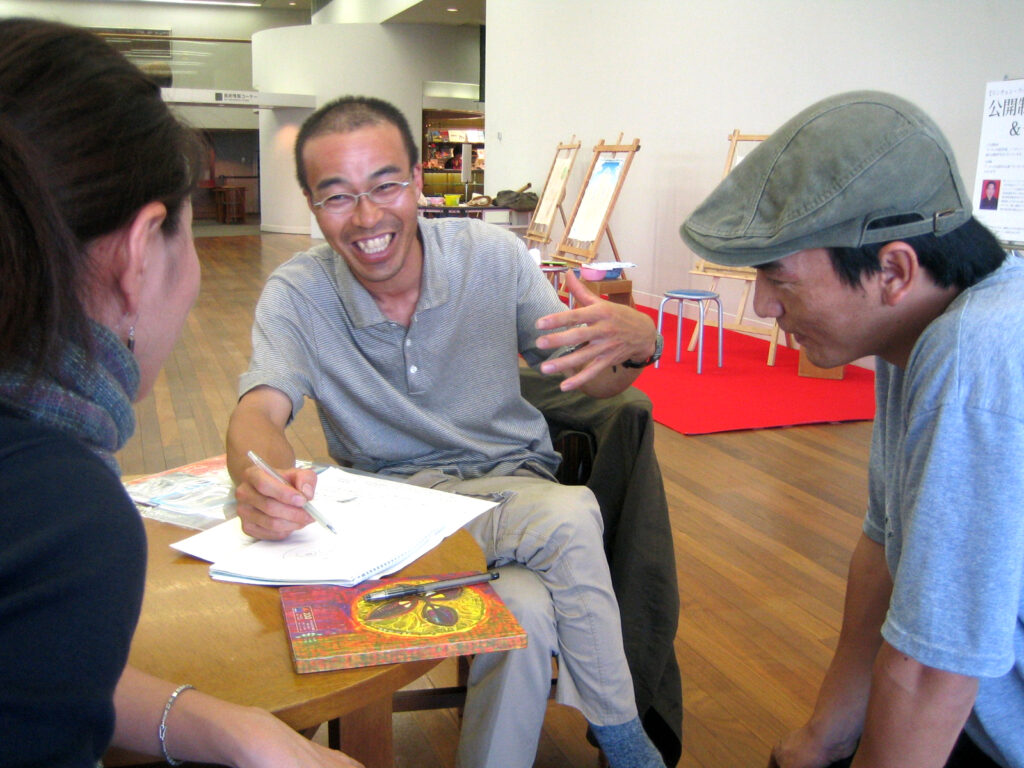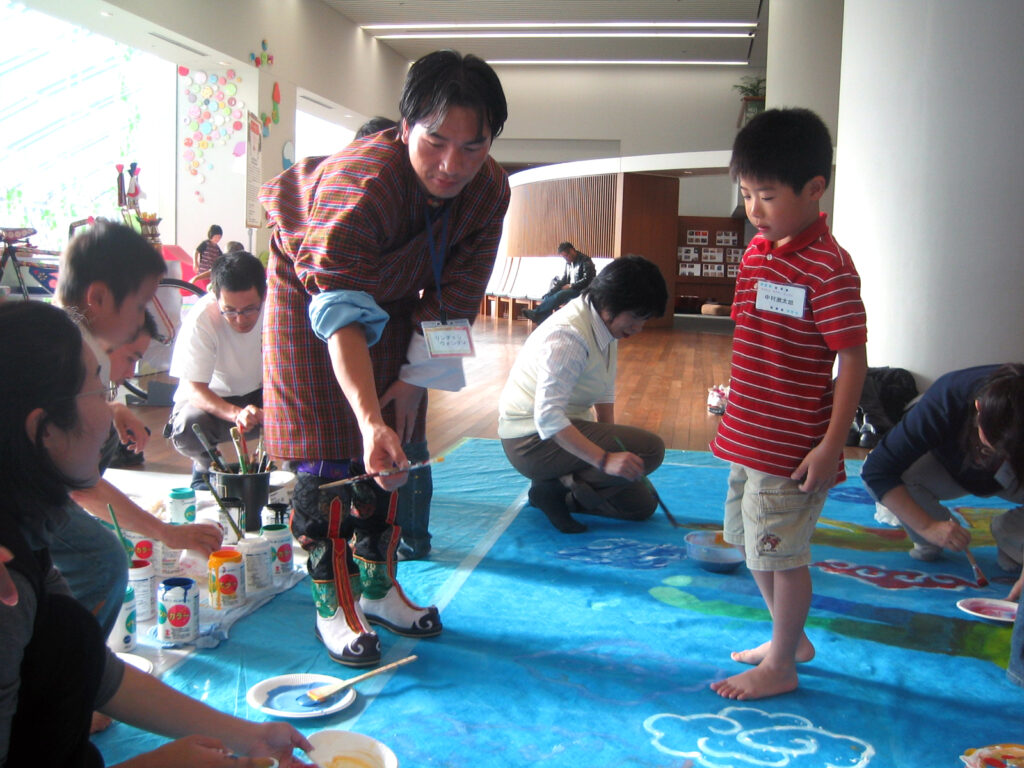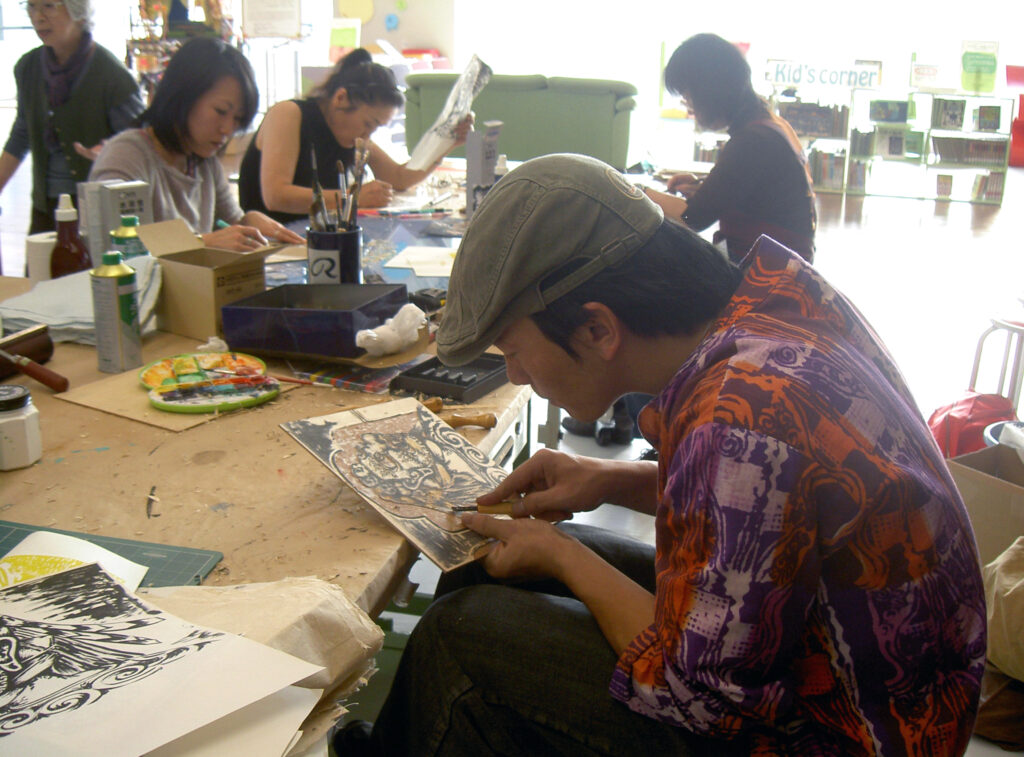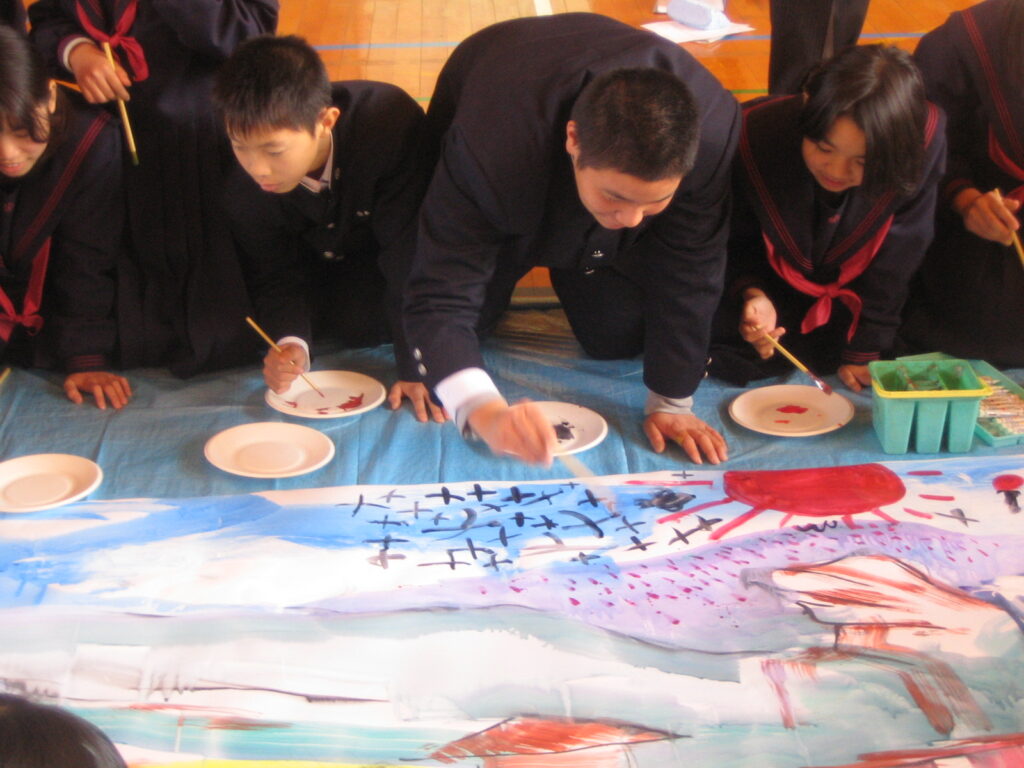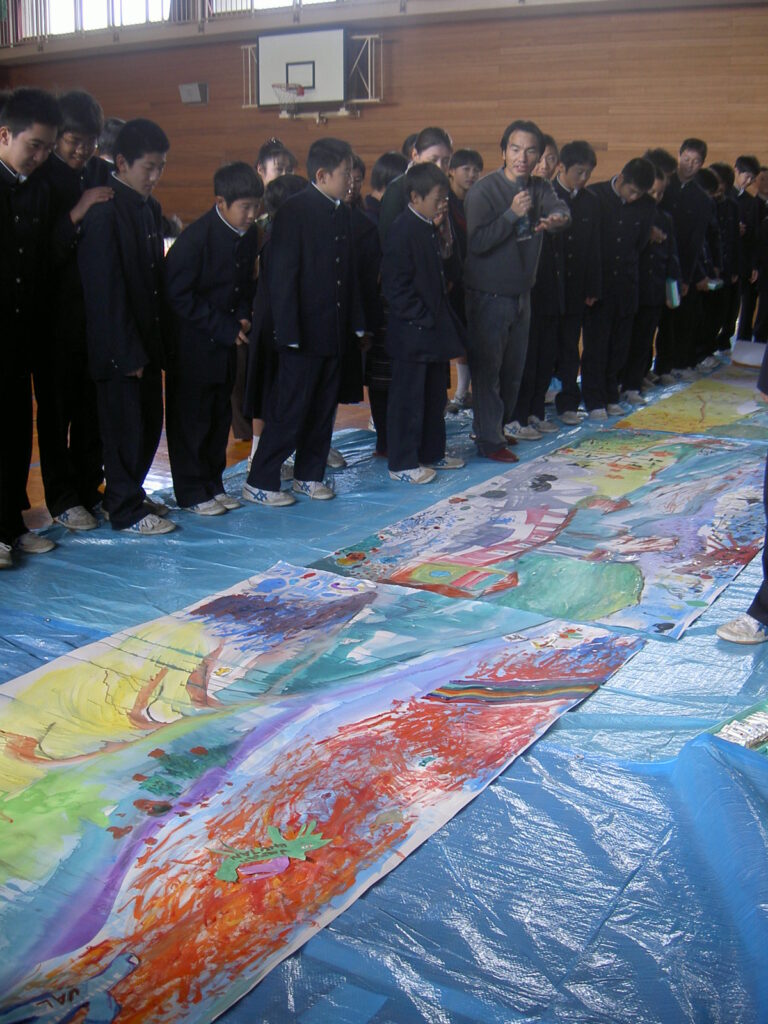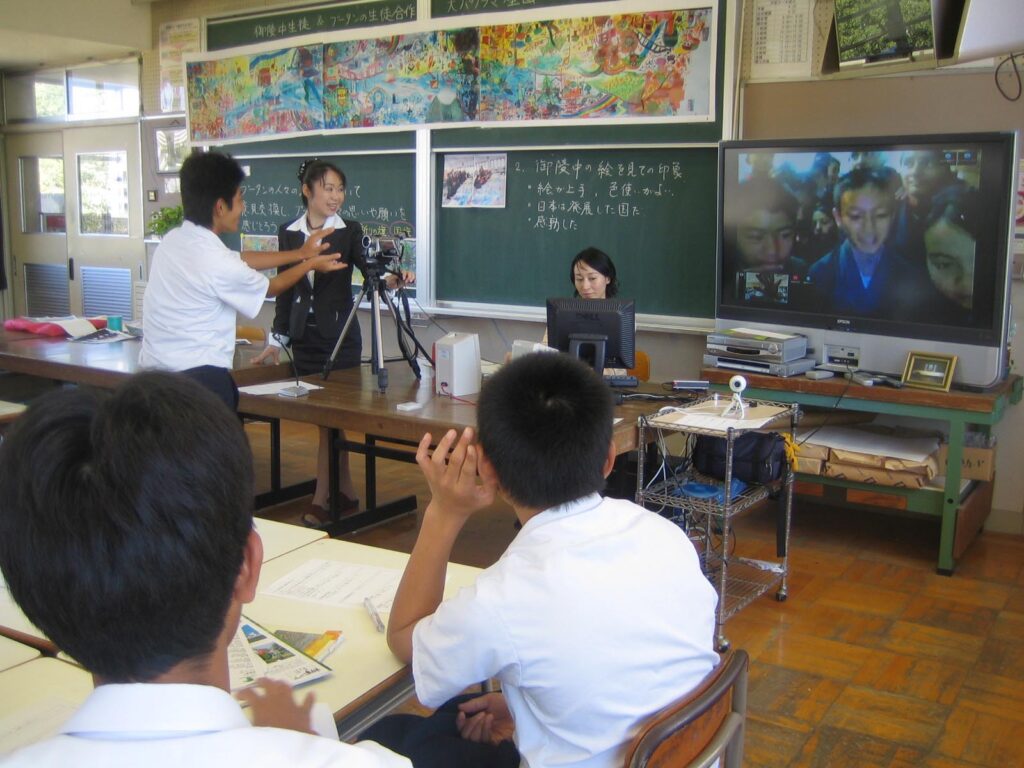 Talks
Artist Talk, December 5
Following the opening of the 7th Winds of Artist in Residence Exhibition PartⅡ, the artist talked about the residency artwork created in Fukuoka.
Participants: 75 (venue: Sculpture Lounge and other venues)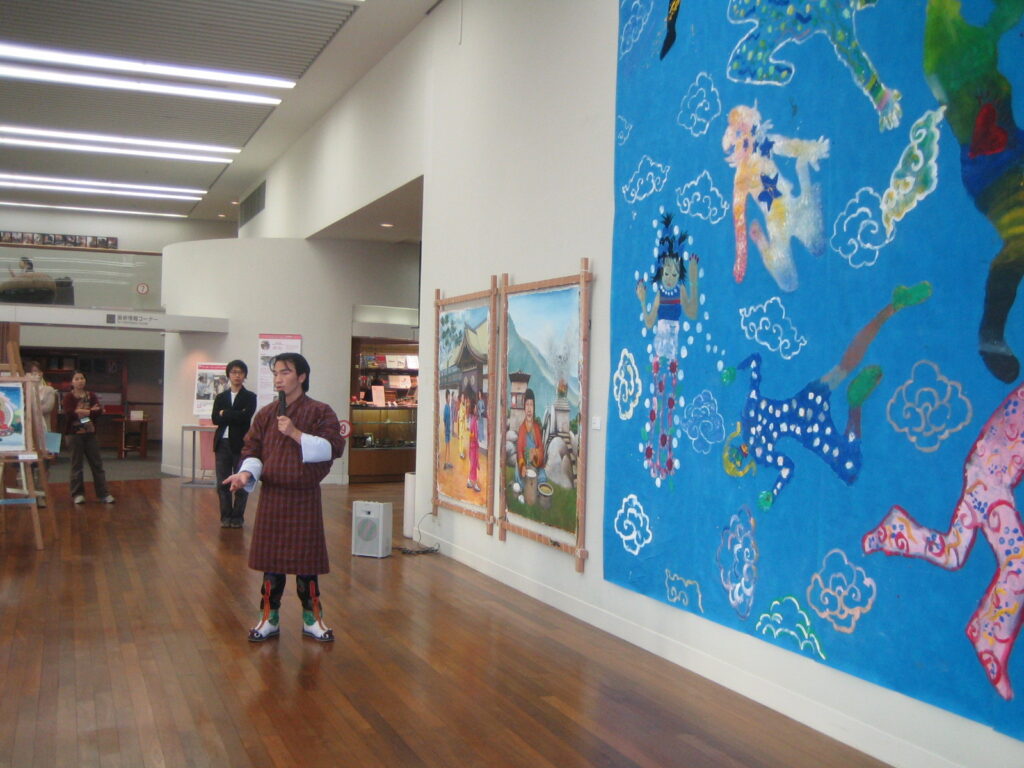 Exhibitions
7th Winds of Artist in Residence Exhibition Part II (December 5 – 24)
Held at the Sculpture Lounge, Rinchen exhibited three paintings created during his residency, together with Thangka and a giant work created by workshop participants.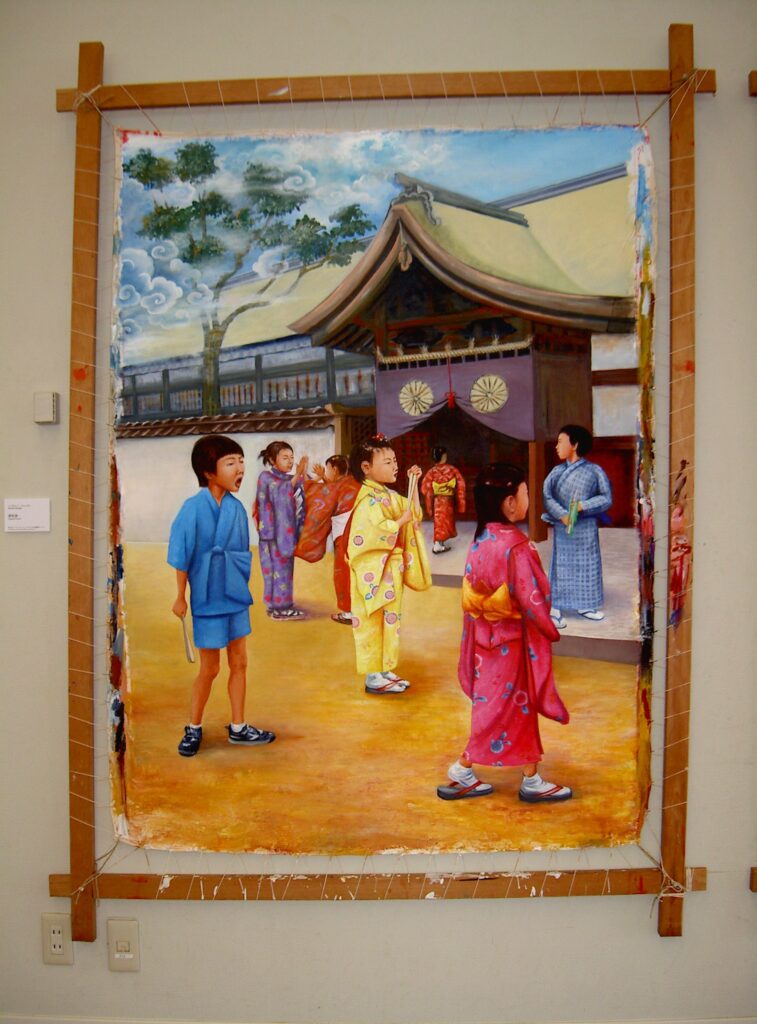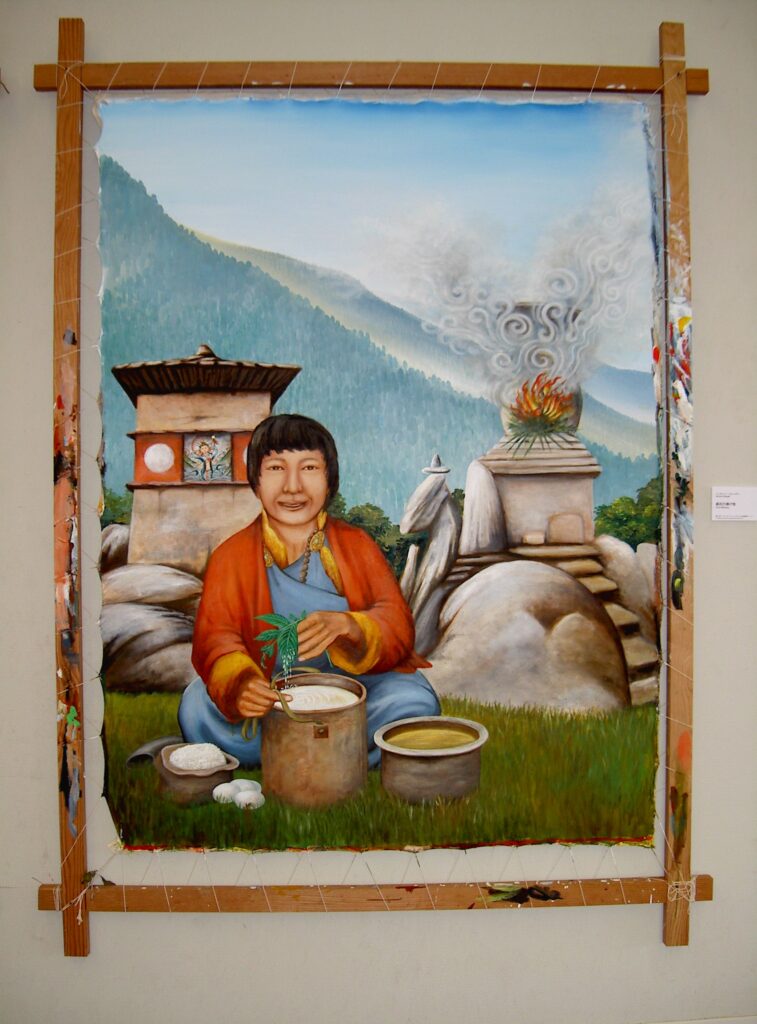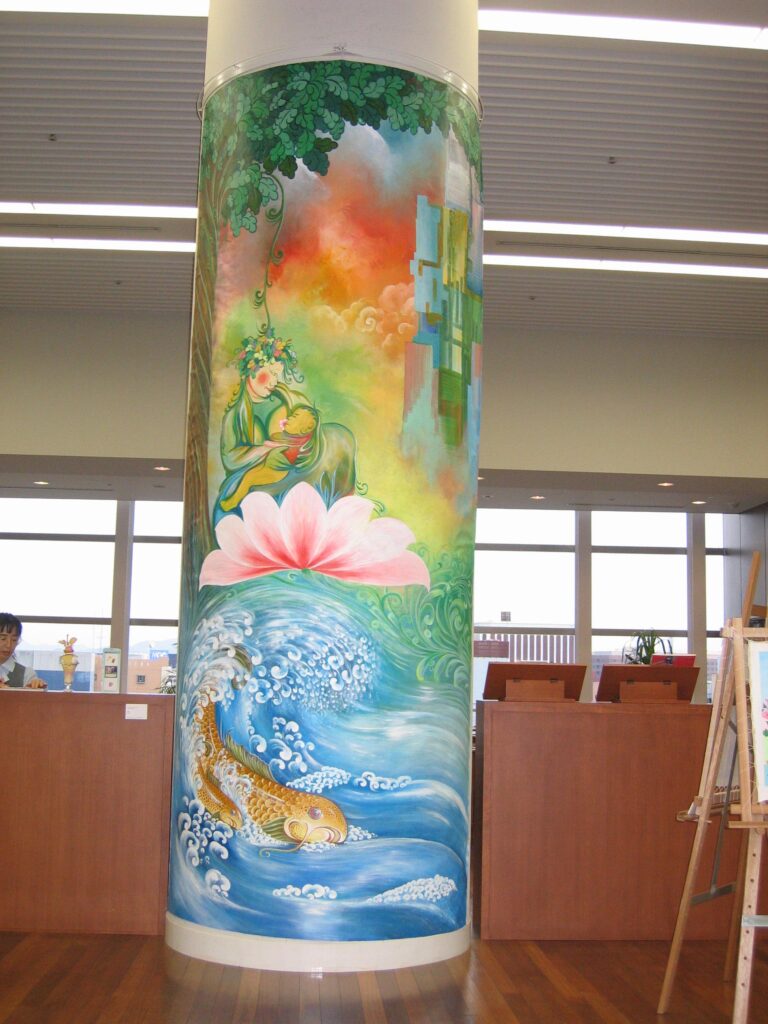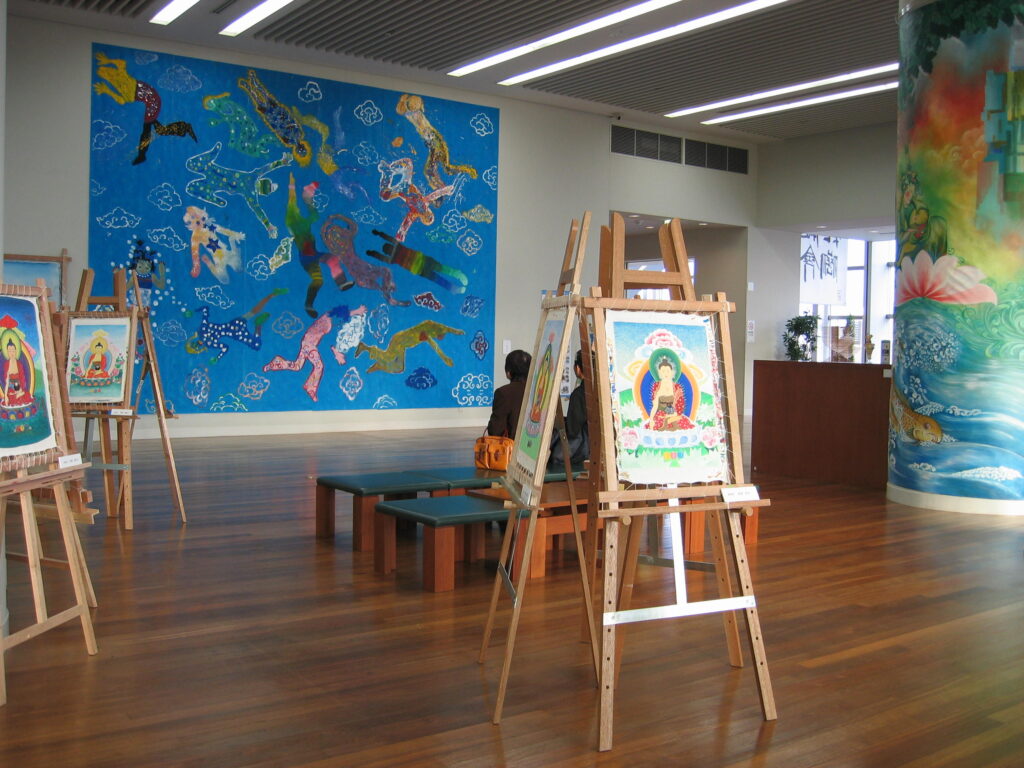 Resident artists from the same year