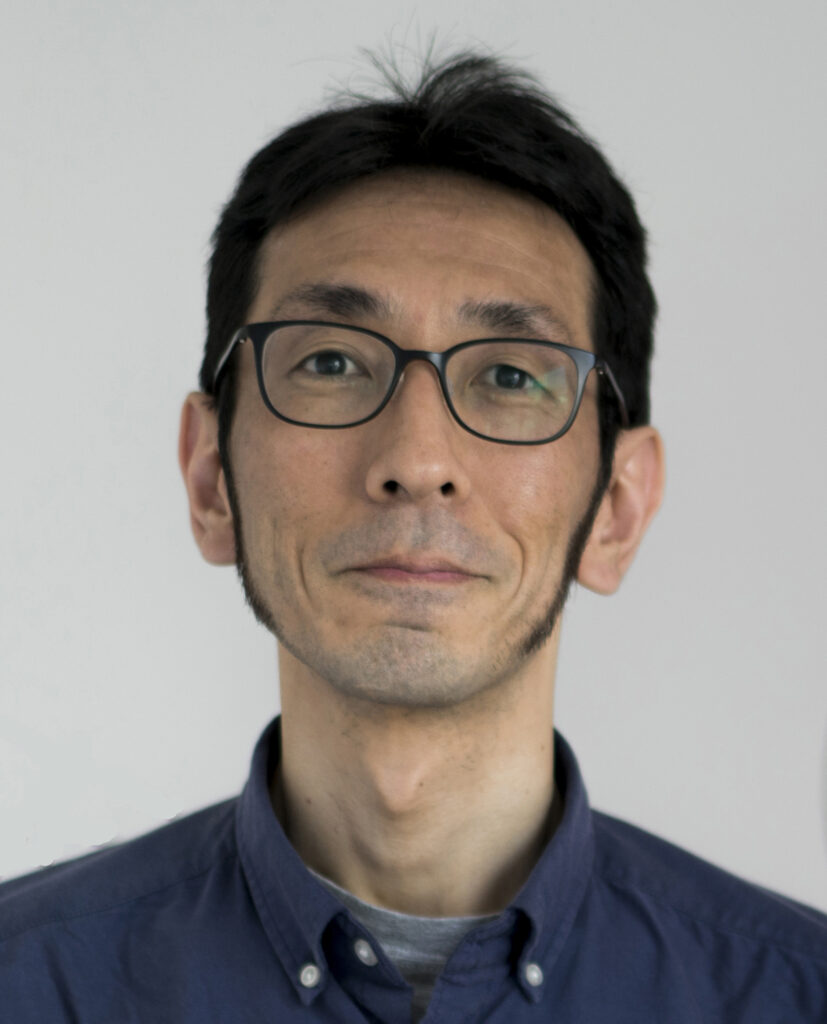 Born in 1979, currently lives in Osaka
2004 MFA Sculpture, Kyoto City University of Arts
2011 Receives Grant from Pola Art Foundation to study in U.K.
2014 Group Exhibition; In Search of Critical Imagination, Fukuoka Art Museum
2022 Group Exhibition; KYOTO STEAM, Kyoto City KYOCERA Museum of Art
[Residence Program] Sep 16, 2022〜Dec 14, 2022
Onishi Yasuaki Offieal website
Profile
Onishi Yasuaki reconstructs "intervals" and "boundaries" such as voids and margins that are not usually noticed in everyday life using a variety of materials and creates works that question the relationship between people and nature.
Recently, he presented a work entitled "Stone and Fence," in which he inspired by the shape of a stone symbolizing the accumulation of time and traced the entire surface of shores of a river with copper foil.
During his residency in Fukuoka, he investigates the rivers and landforms of Kyushu, and is considering expanding on "Stone and Fence" to create a work that includes the relationship between people and rivers.
In addition, he plans to hold a workshop in which he use copper foil to mold organic shapes such as stones and wood, as well as objects around him.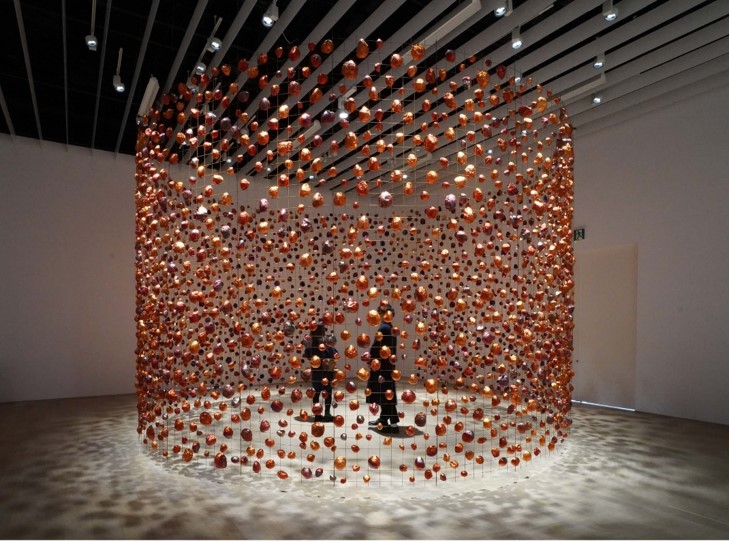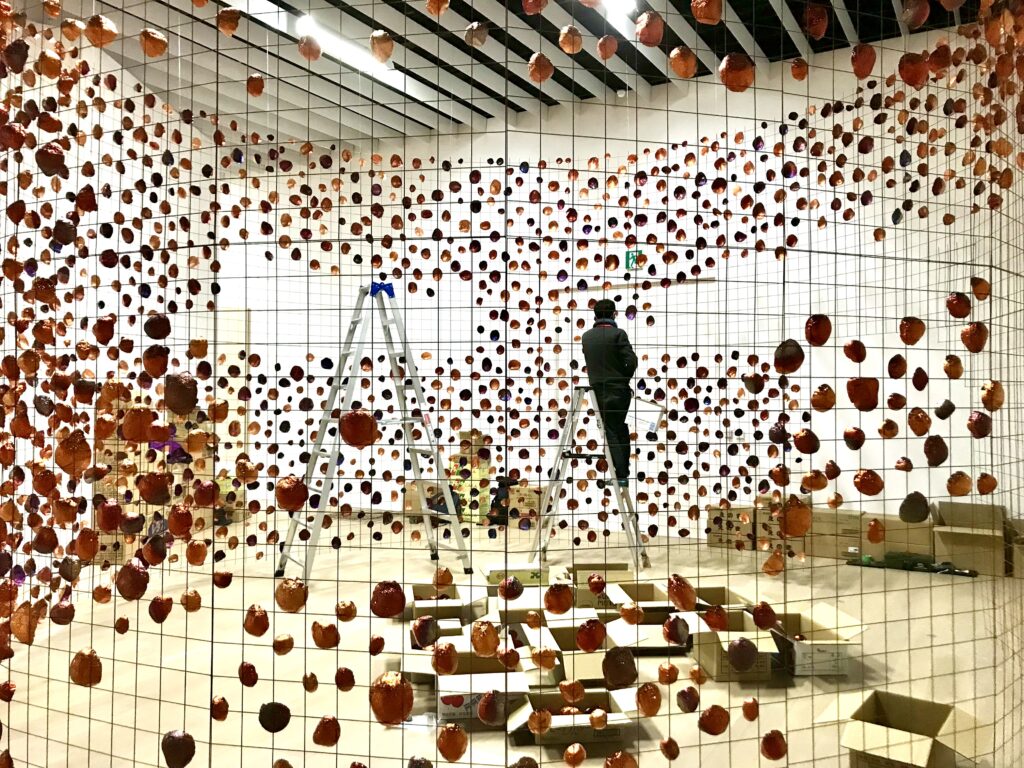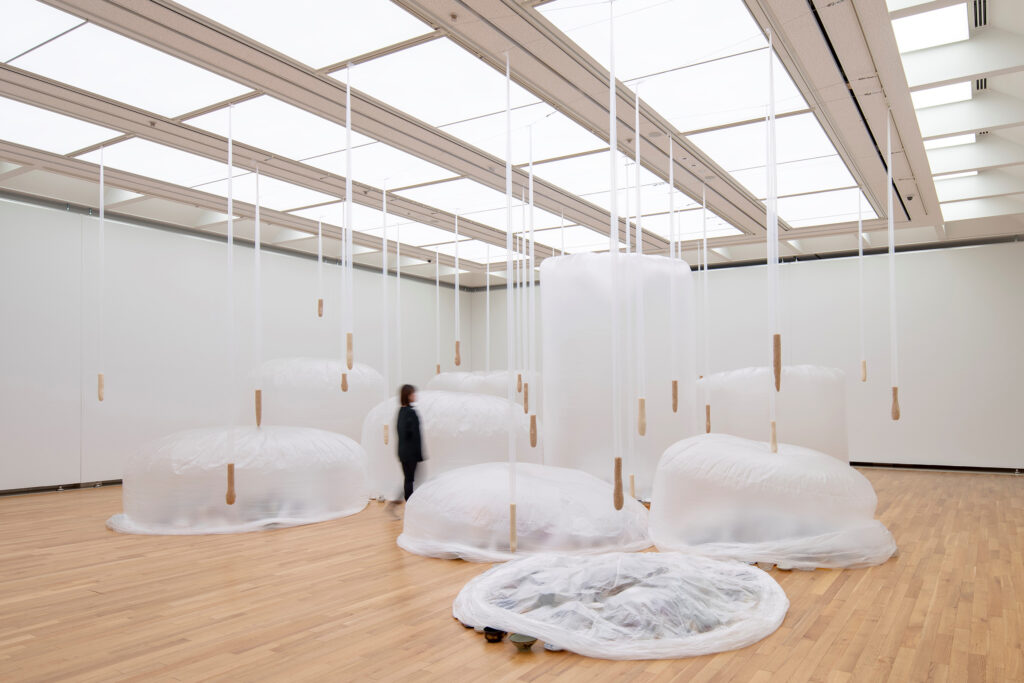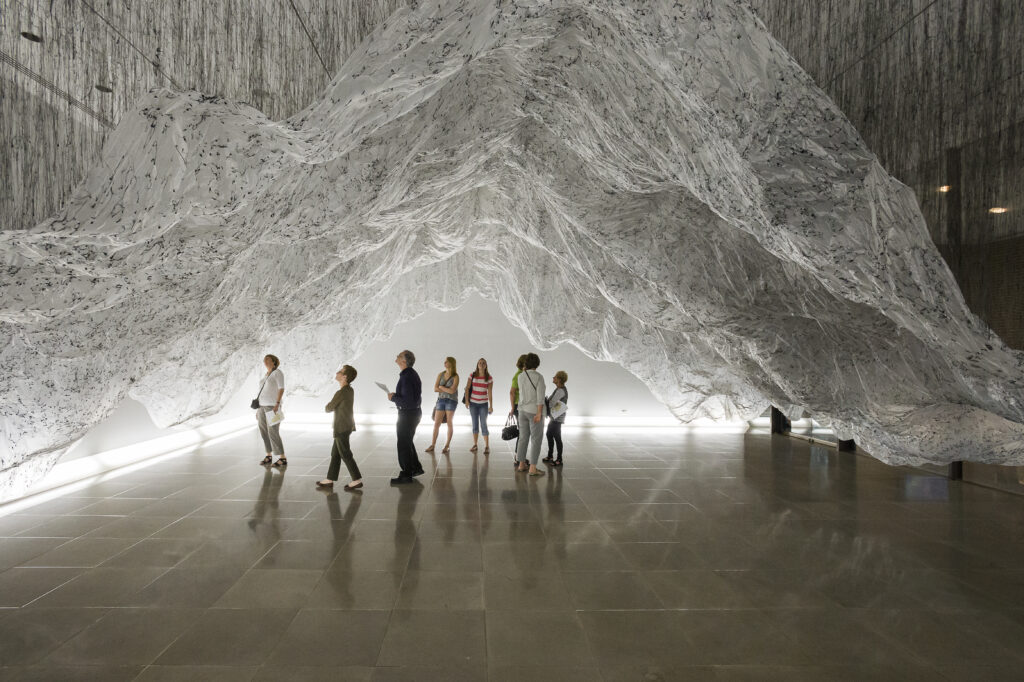 WINDS OF ARTIST IN RESIDENCE 2022 Tracing the Boundaries--Stone, Breathing, and Land Reclamation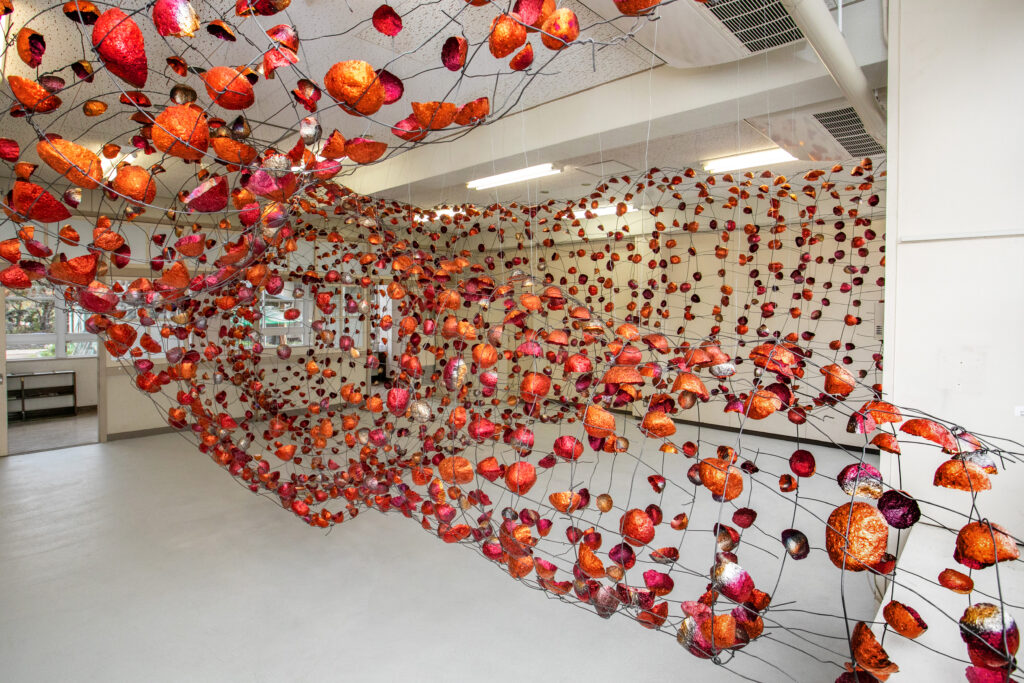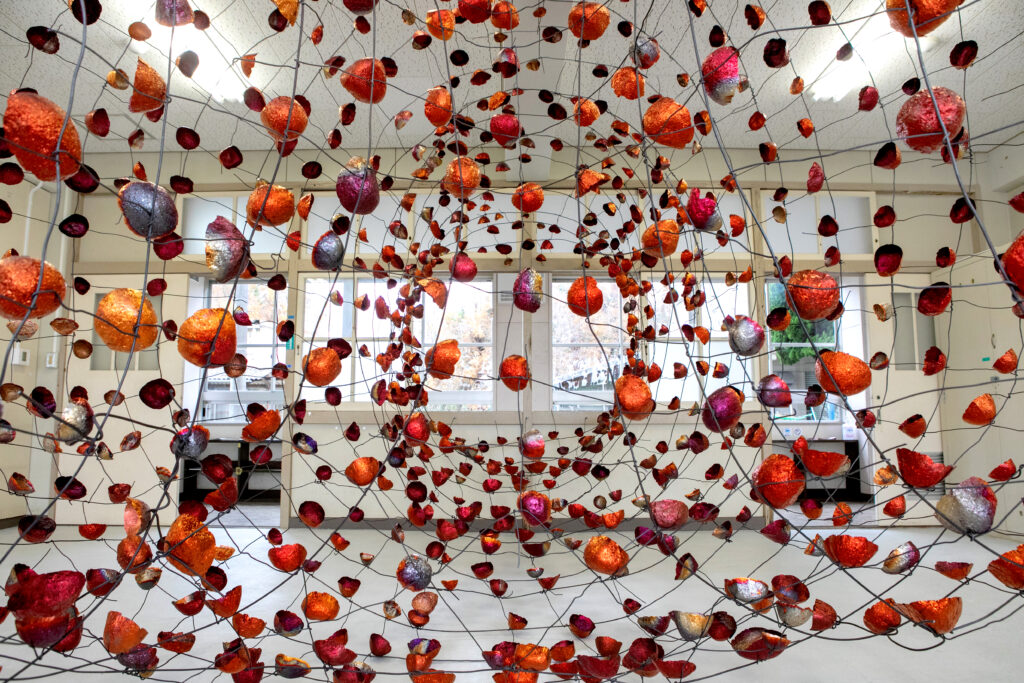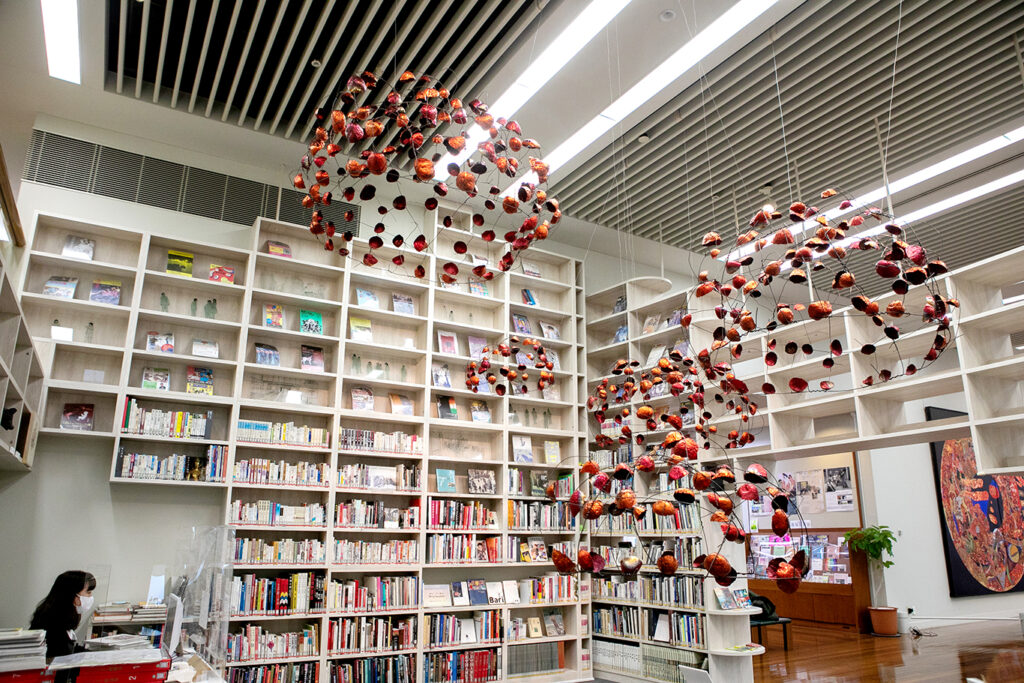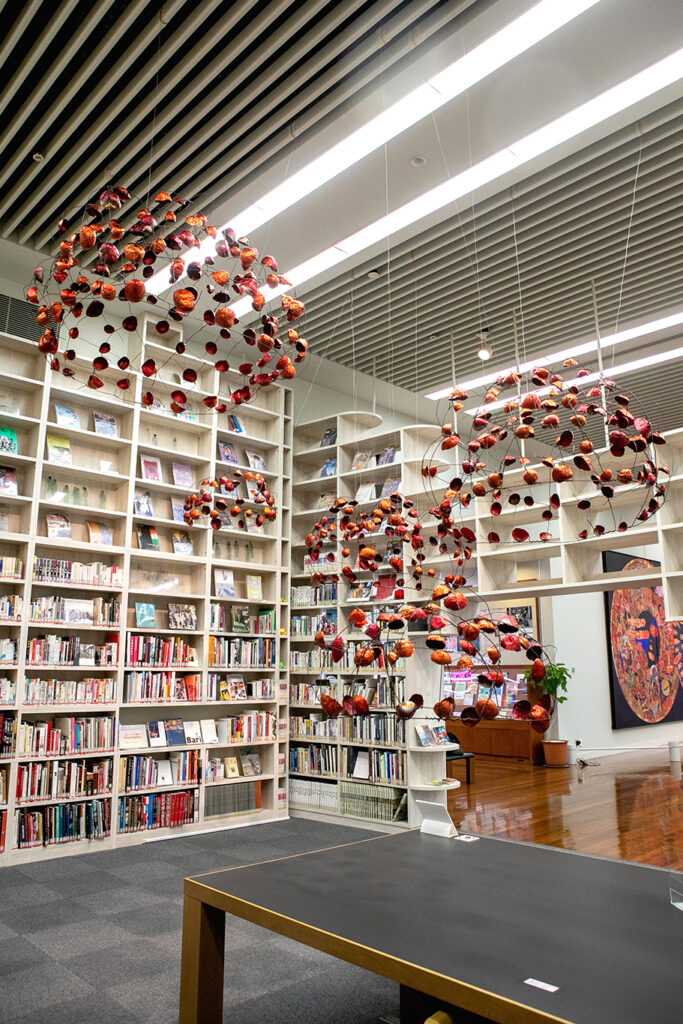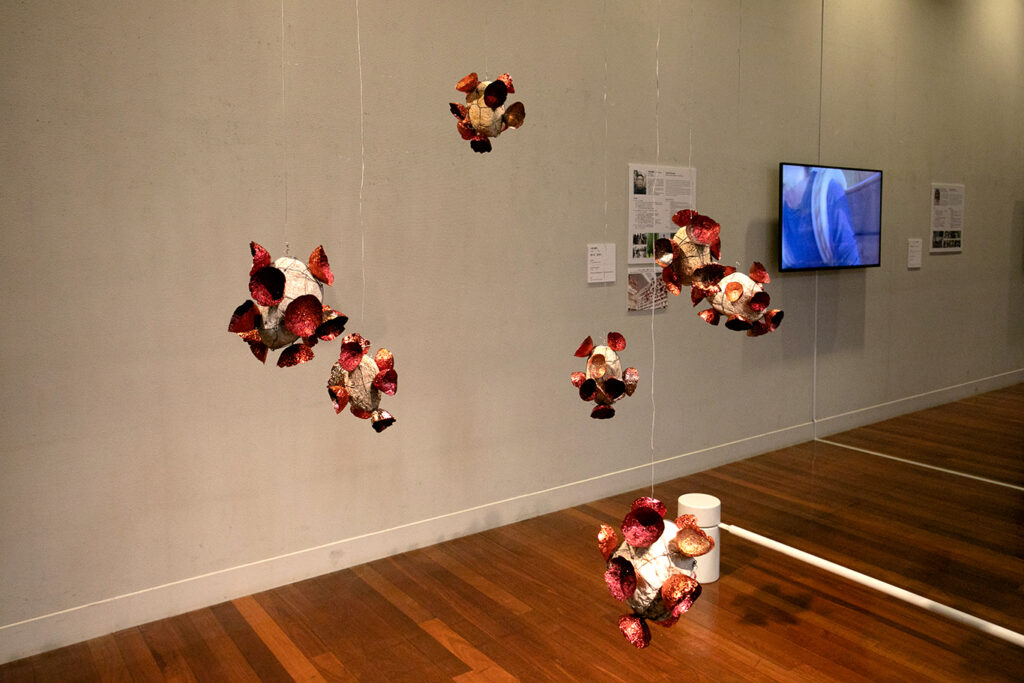 Resident artists from the same year