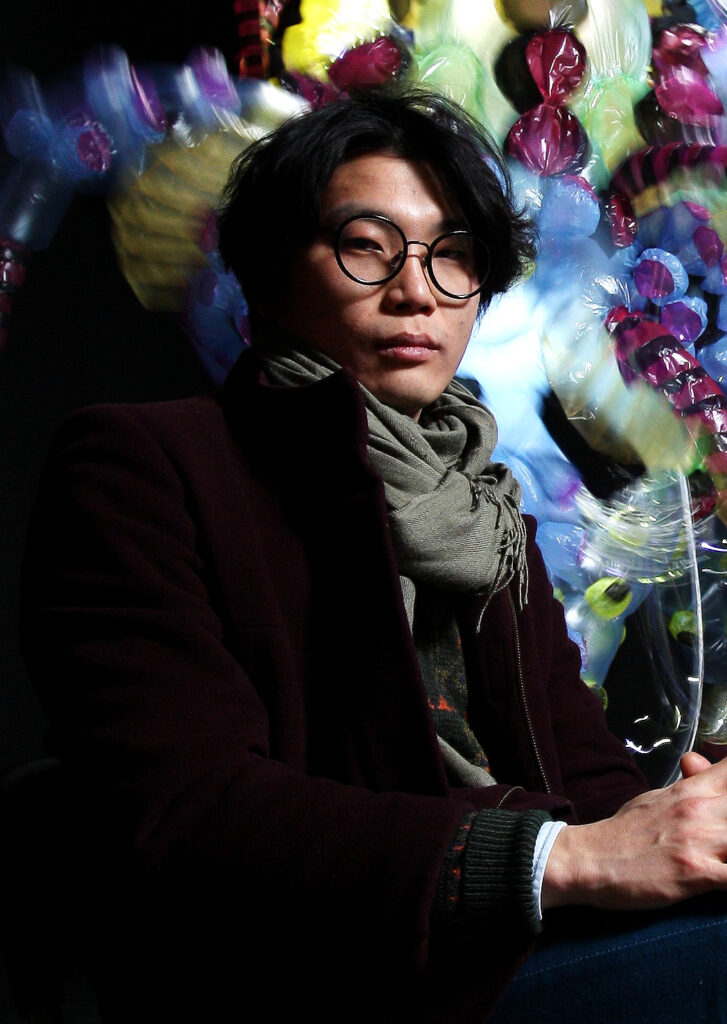 Born in 1987 in Korea (currently lives in Seoul)
Plastic products are being disposed every day in the urban mass-consumption lifestyle and are causing environmental pollution and destruction of bio-diversity. Lee Byungchan finds spirituality in these objects. As if giving life to inorganic objects, he turns plastic objects into sculptures that appear to be a new form of life or ecosystem by lighting and moving them, which becomes a large-scale installation that emerges a strange and fantastic landscape in the cities. He has participated in numerous exhibitions, including the "PyeongChang Biennale" (2017) and "Nature, Life, Human "(Museum of Contemporary Art Busan, 2019). In this residency program, he made a colorful and luminous gigantic installation that looks like deep-sea creatures, which was exhibited at FAAM as well as the historically famous Tocho-ji temple.
[Residence Program] Jul 21, 2022〜Oct 11, 2022
Lee Byungchan Official Website
Lee Byungchan "Creature".2022 (Tocho-ji temple) (FaN Week Hakata Old Town Festival 2022)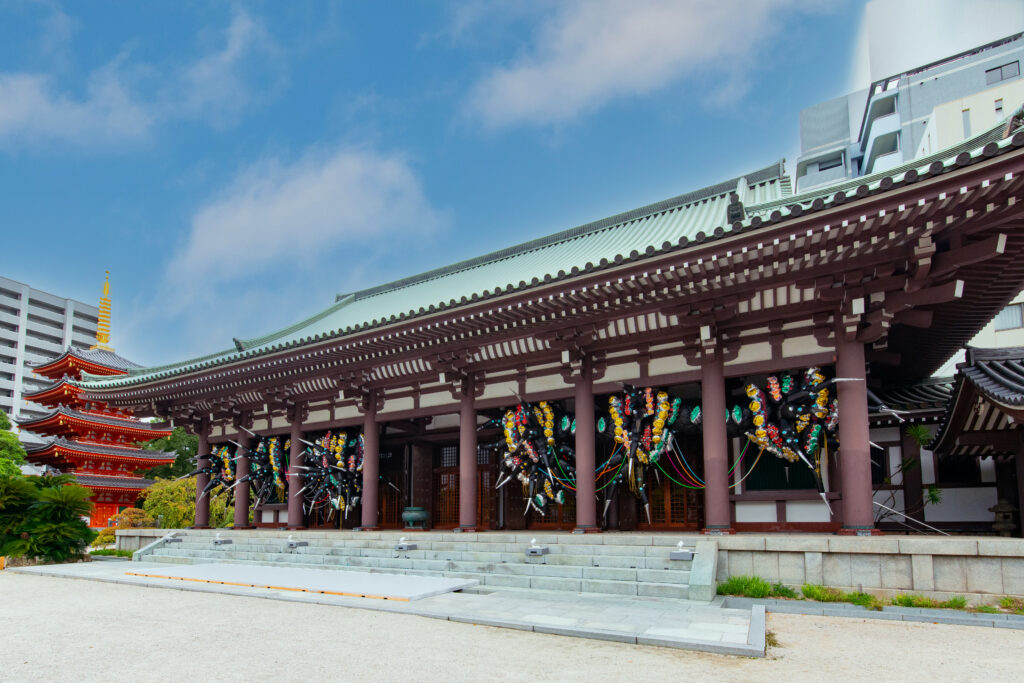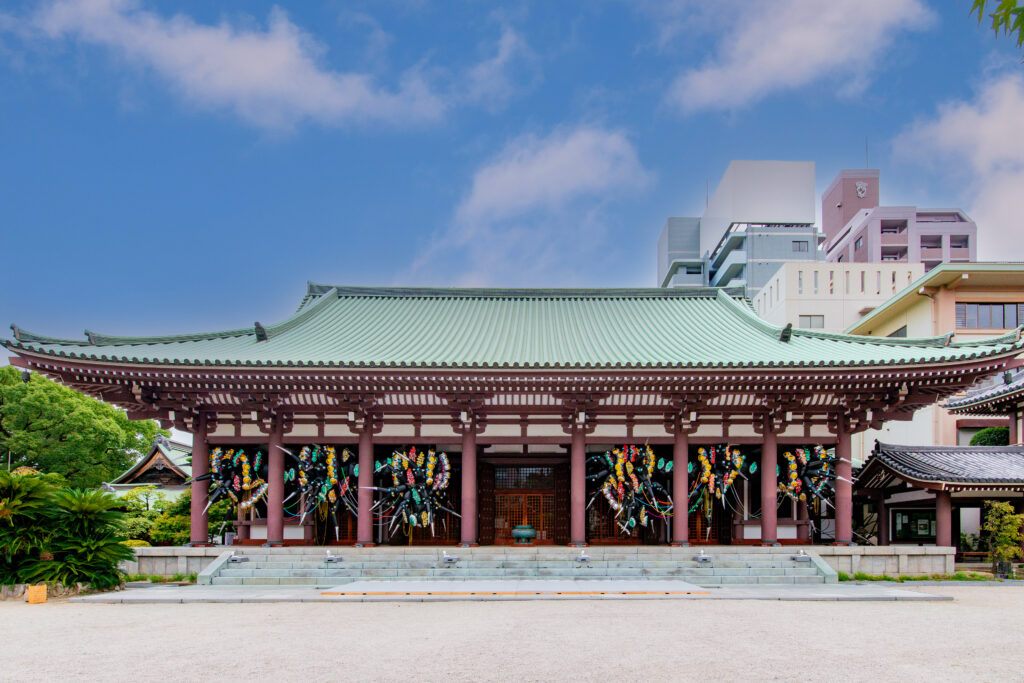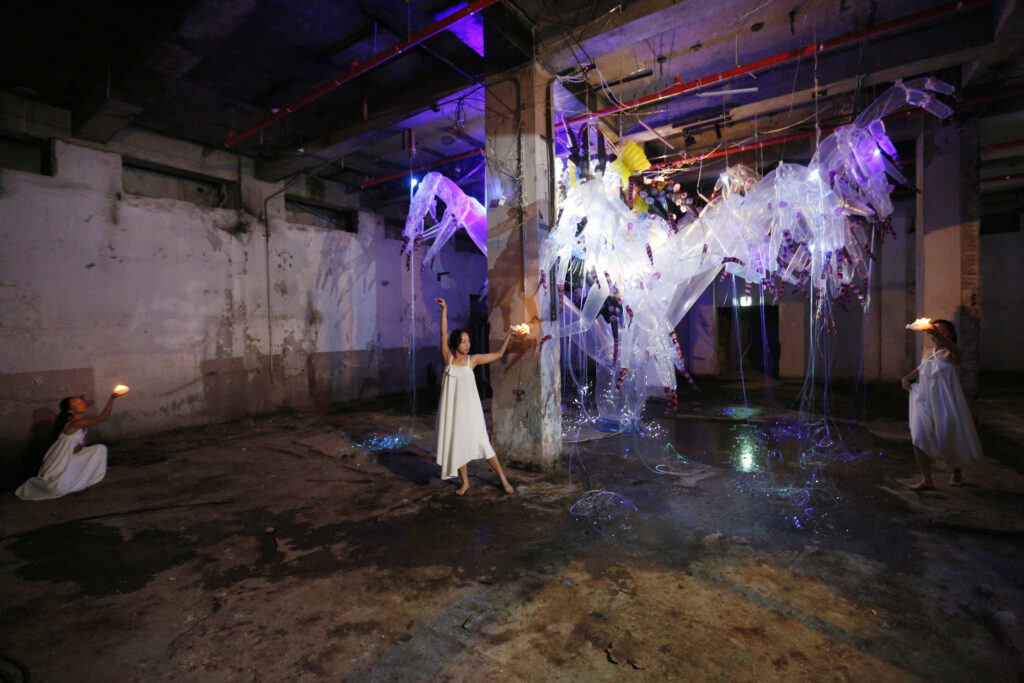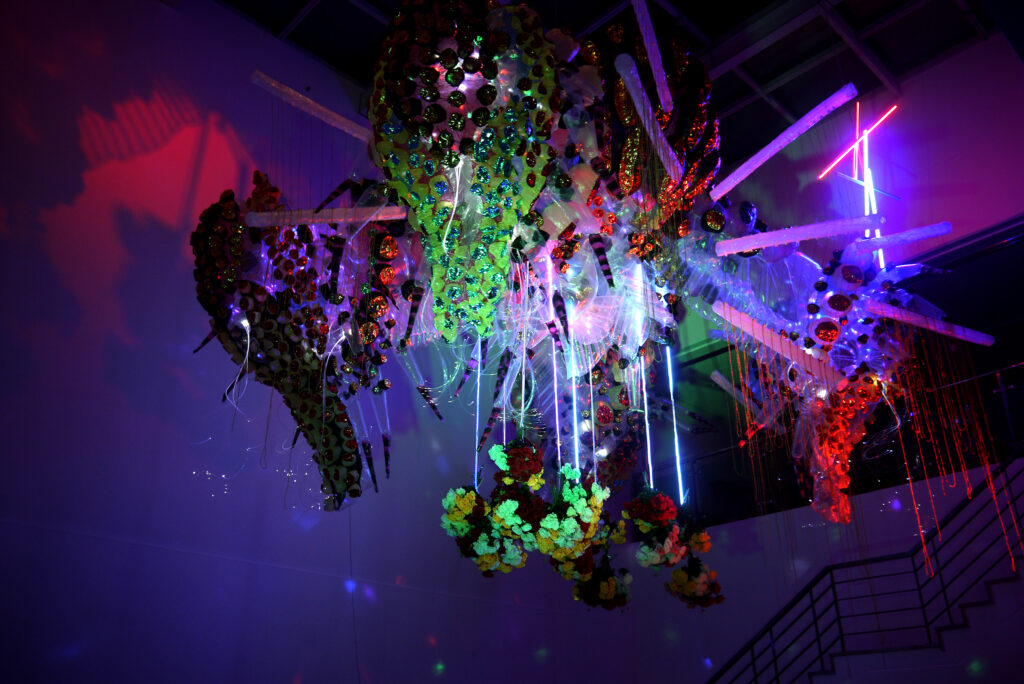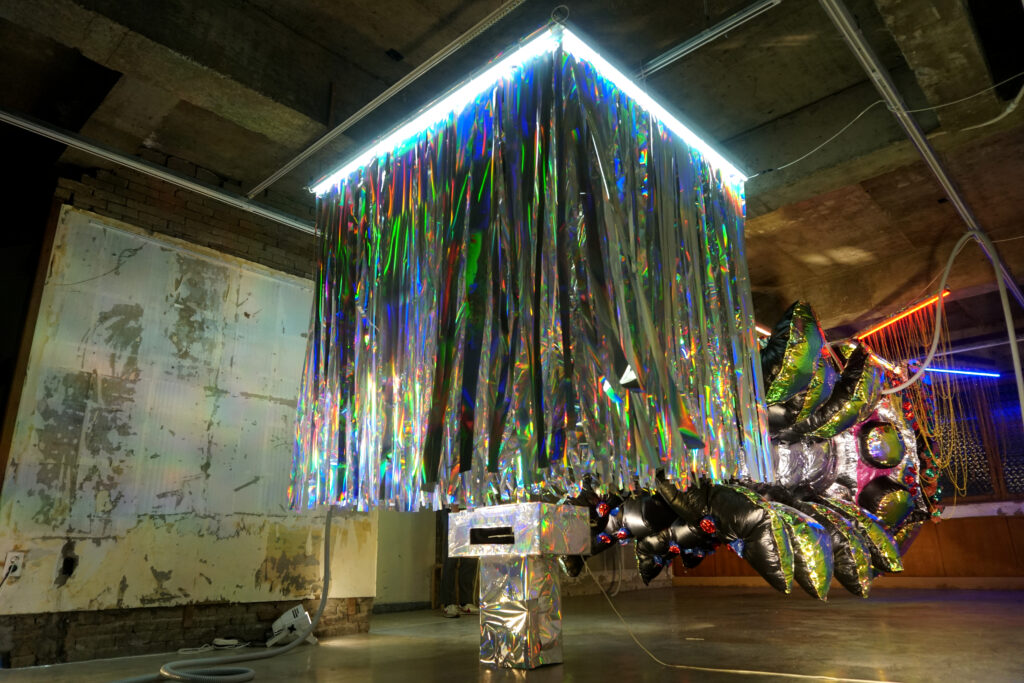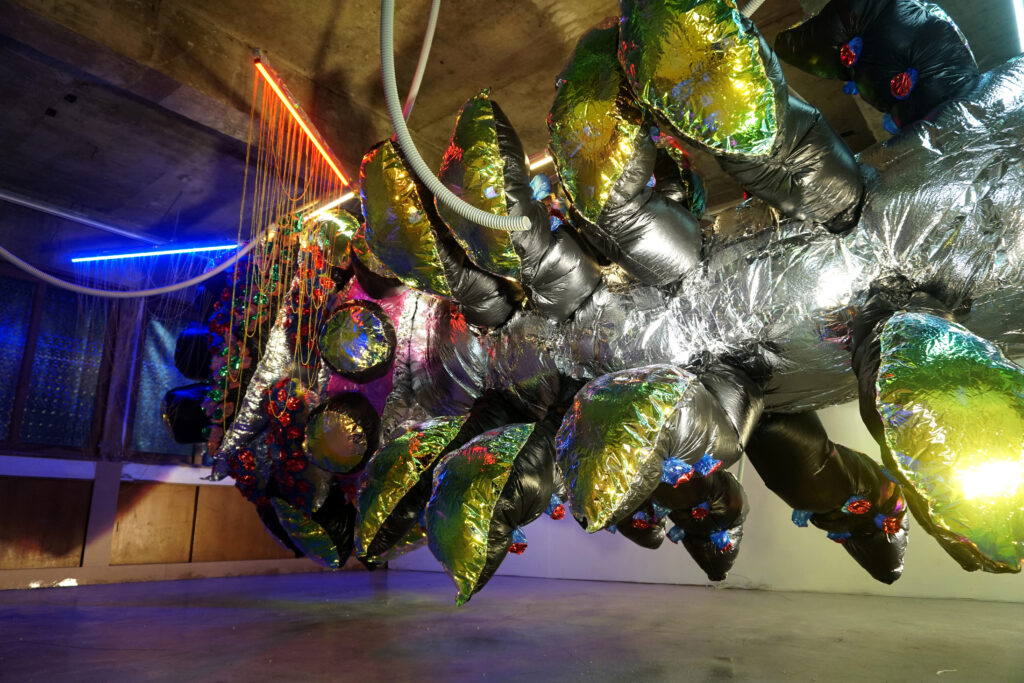 WINDS OF ARTIST IN RESIDENCE 2022 INDWELLERS OF THE CITY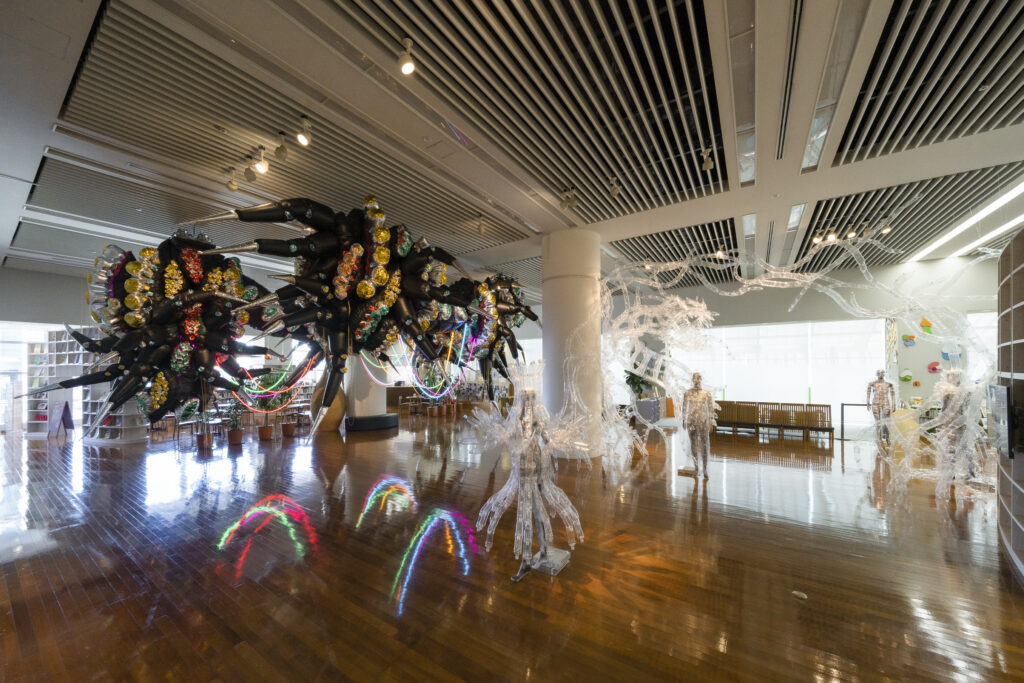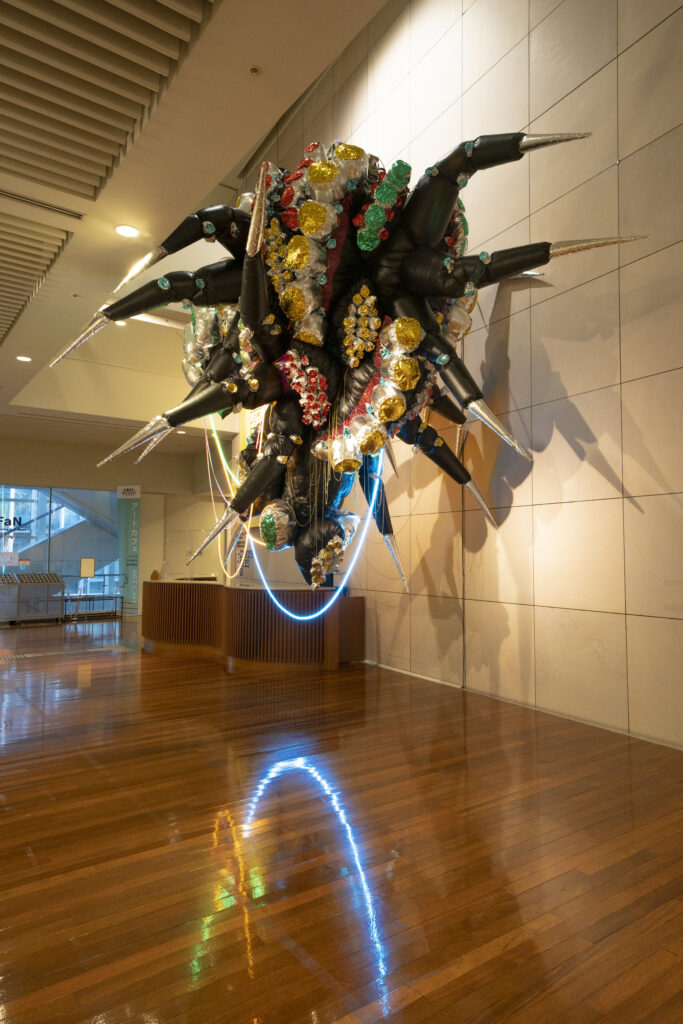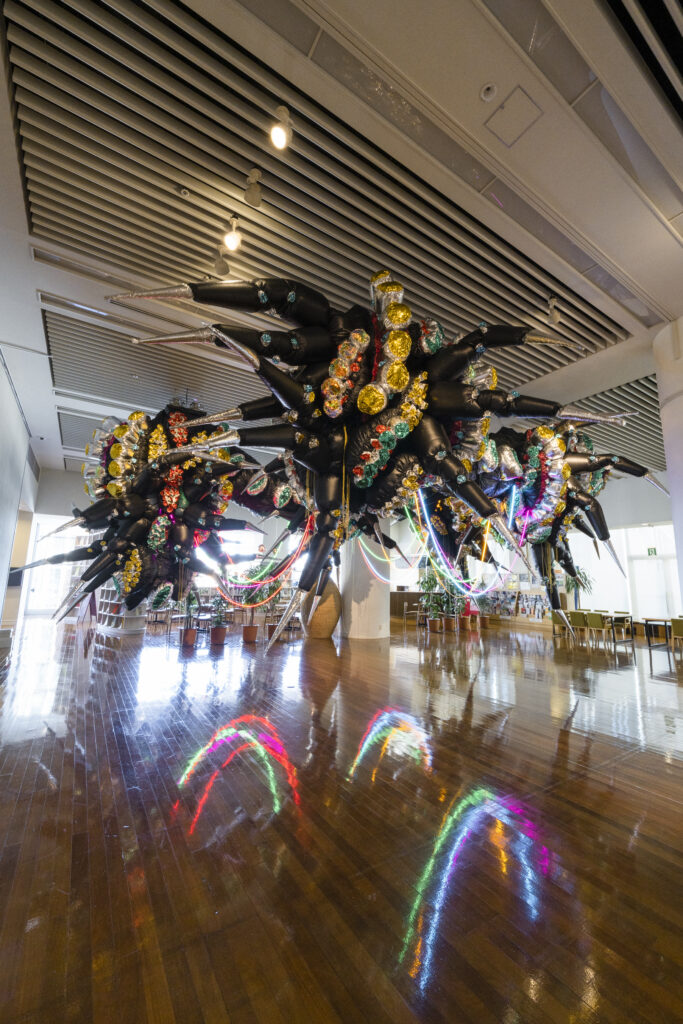 Interaction Diary
October 9 Workshop
"Breathing Vinyl Sculpture"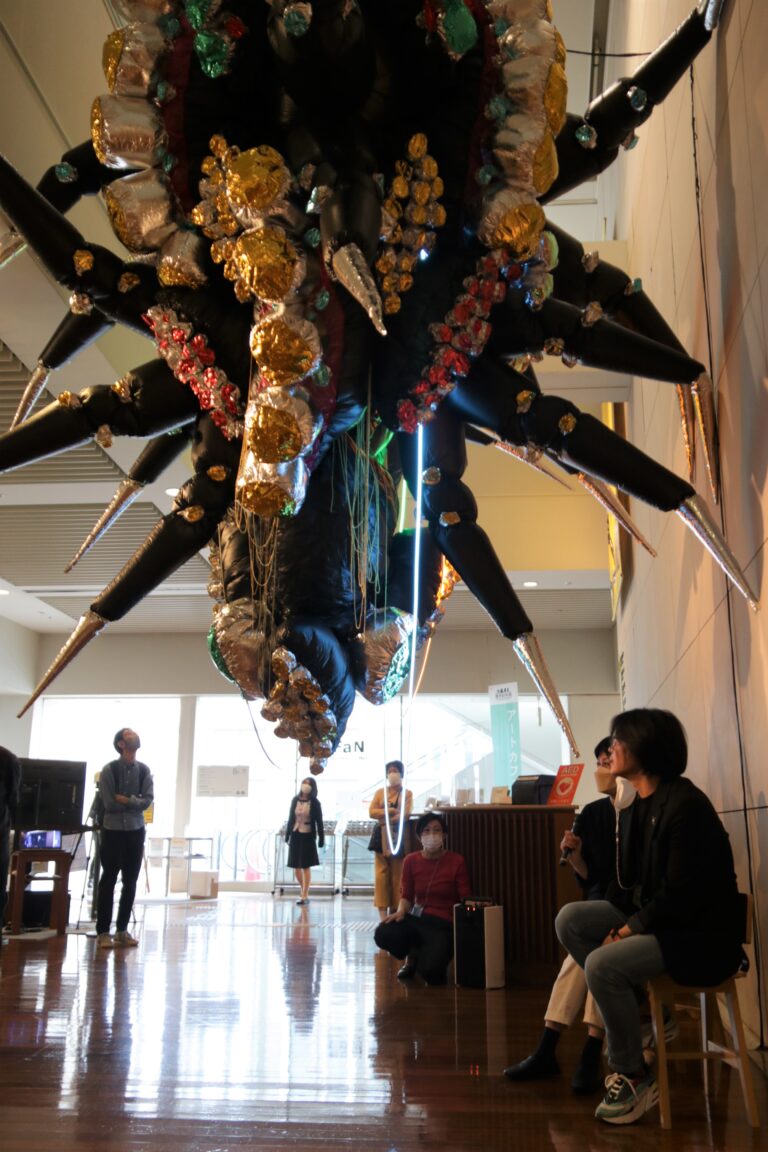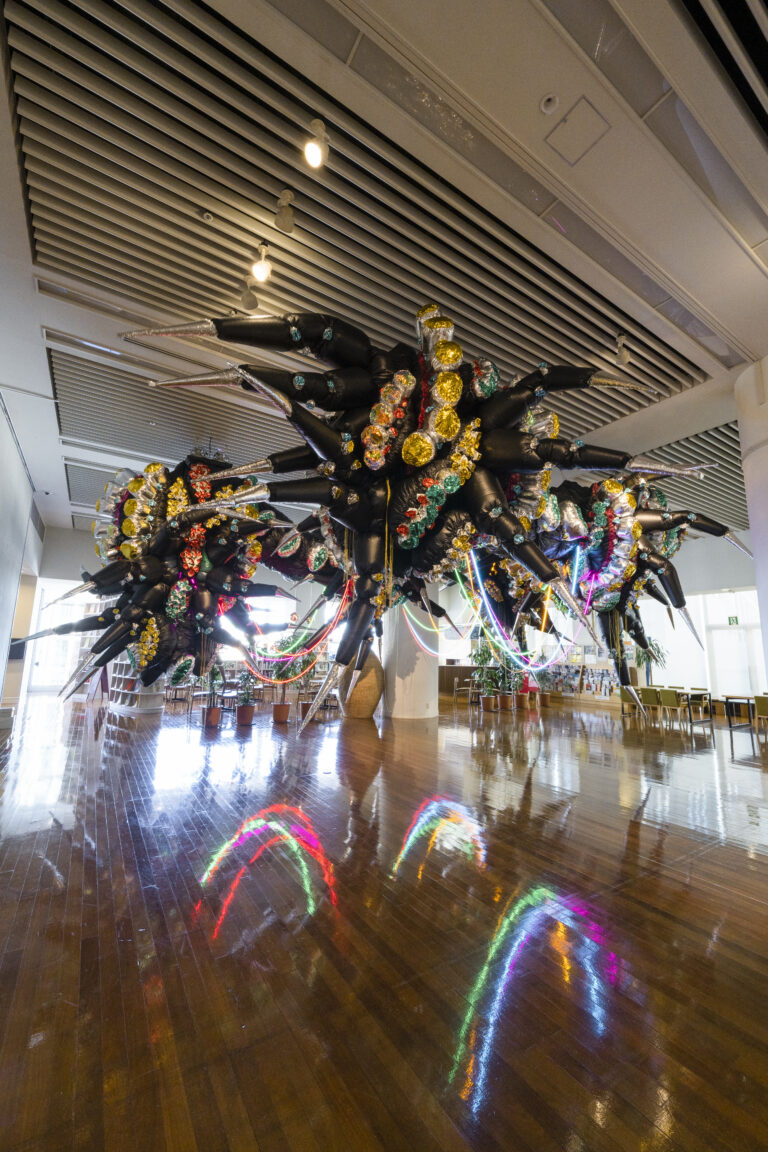 October6-November8 "Winds of Artist in Residence Program 2022 Indwellers of the City: Lee Byungchan ×Leeroy New "
Installation of "Creature" at Fukuoka Asian Art Museum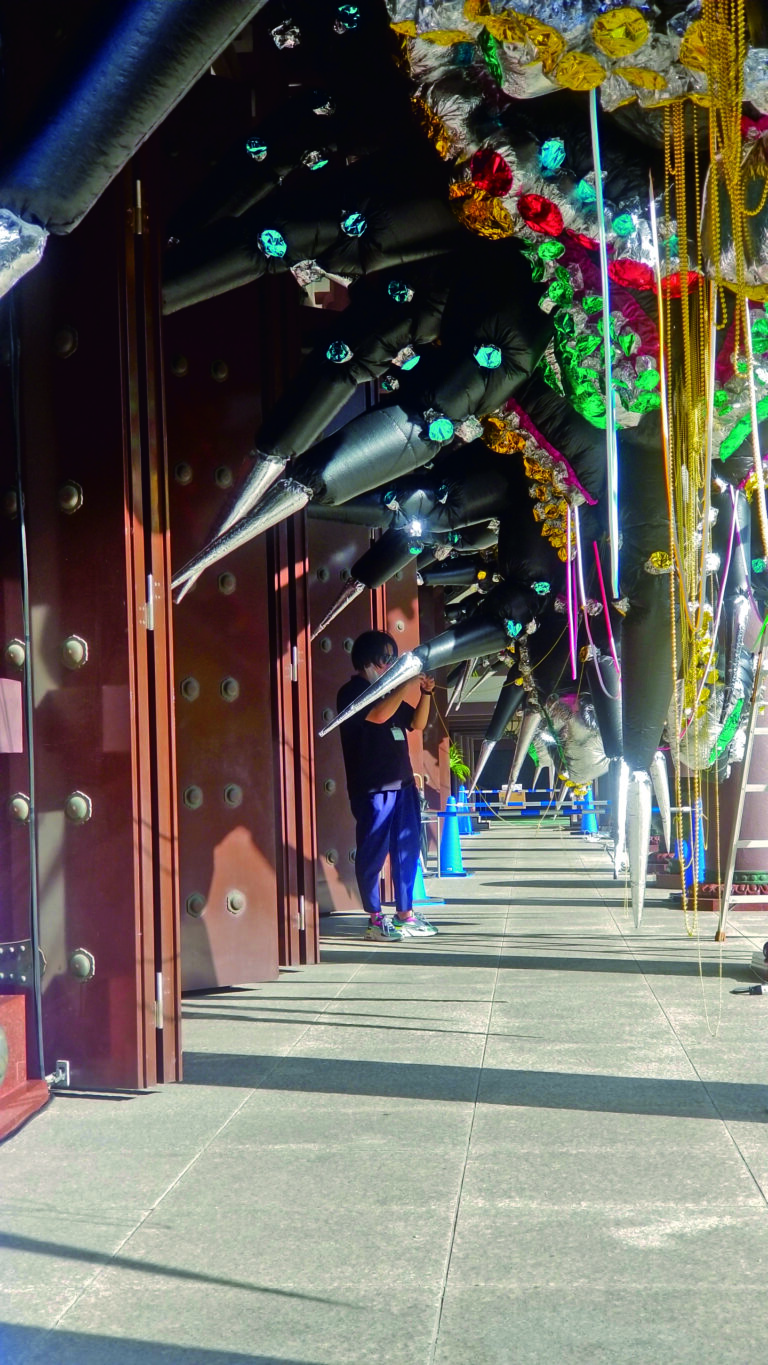 September 30 – October 3 Exhibition during the FaN Week Hakata Old Town Festival 2022
Large installation work (6 pieces of objects) titled Creature
inside the garden of Tocho-ji temple.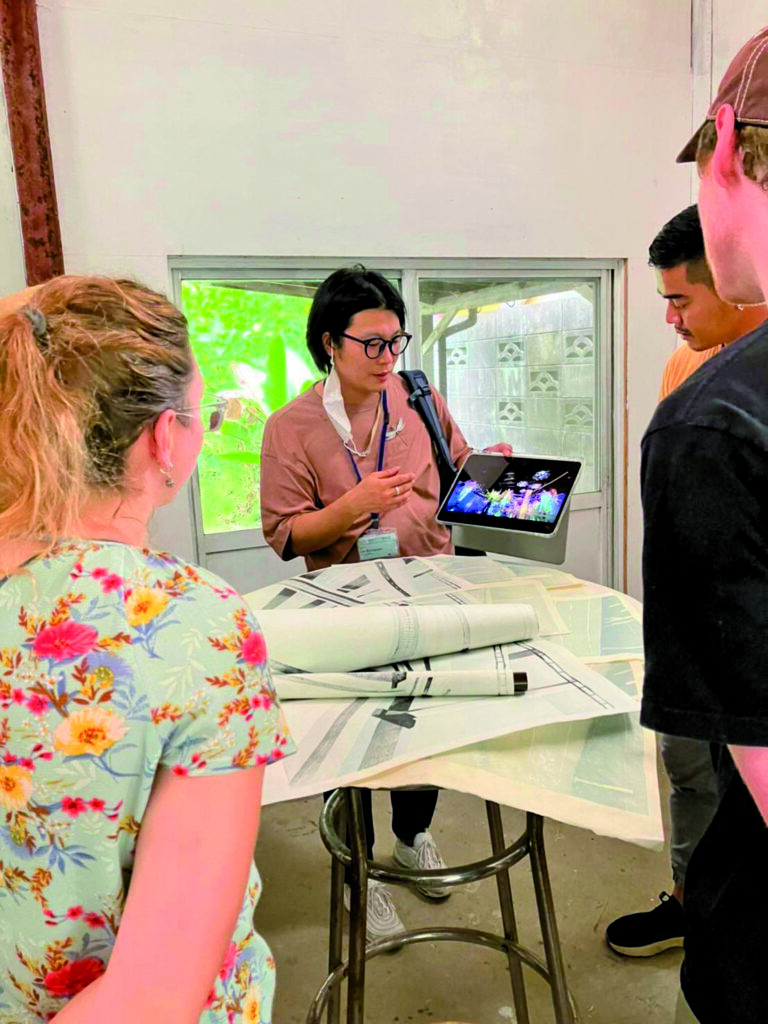 August 9 & September 24 Studio Visit by Students
Studio Visit by Students from Meiko Gakuen High School and Kyushu Sangyo University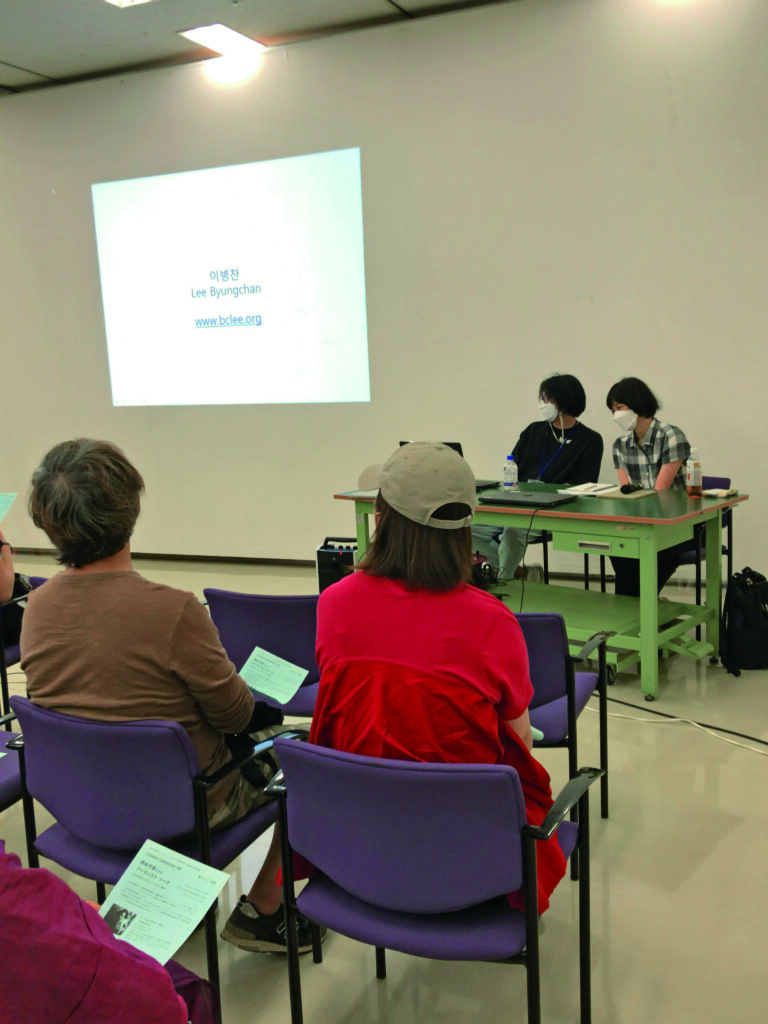 August 6 Artist Talk by the Residency Artists Voices: Seoul×Manila×Fukuoka
Introduced previous works, with reference to urban development in Seoul where he works, as well as sharing plans for the art-making in Fukuoka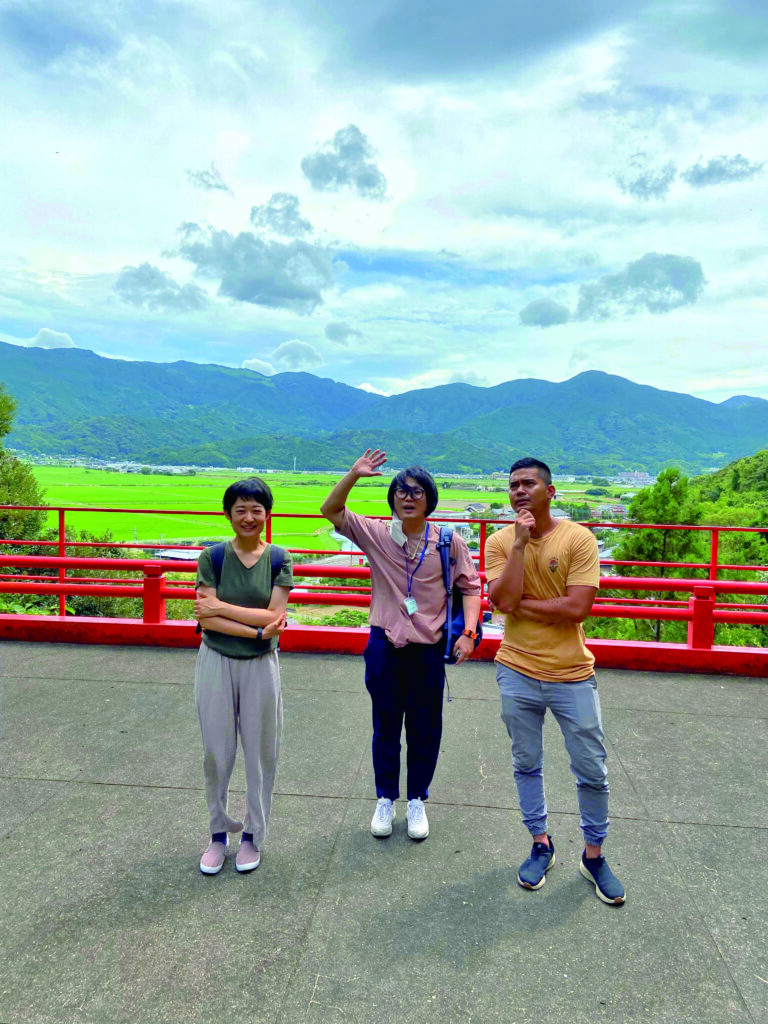 July 31 Day trip to Itoshima
Visited an art residency space STUDIO-KURA and Fuji Hiroshi's studio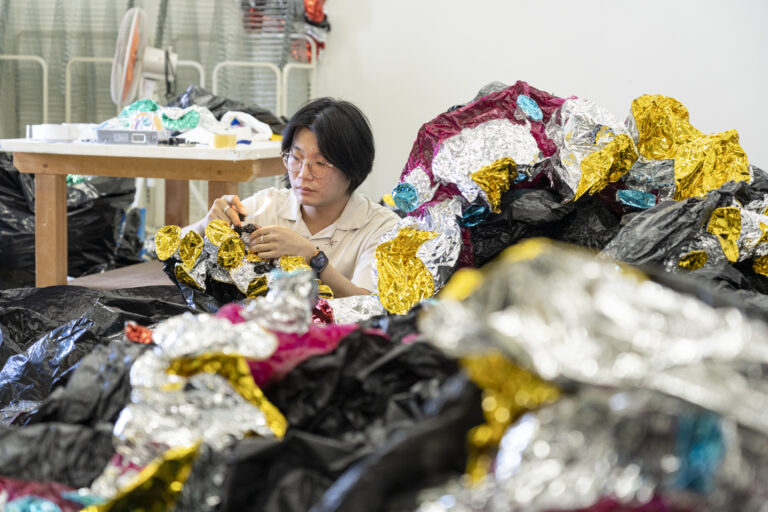 July 23 Start Working
By using the materials from Korea, started making artworks.
Protrusion that look like octopus's suckers were applied to flat
vinyl materials.
Resident artists from the same year