2022
Residence
Philippines
Leeroy New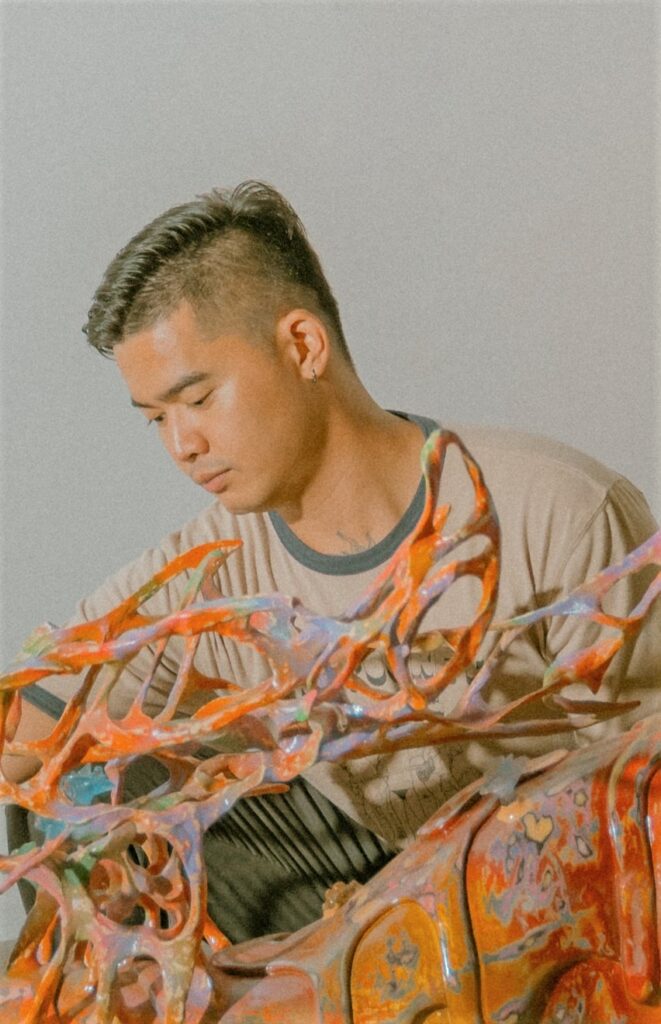 Born in 1986, Mindanao, the Philippines (currently lives in Manila)
Leeroy New is active in various fields of visual arts, including film, music video, and fashion. Using fluorescence color objects that appear like neon signs in town, Leeroy creates a diverse range of works.
From the gigantic installations that occupy the urban landscape to the performance work collaborated with dancers wearing costumes, his work evokes the image of unknown living organisms in the deep sea or universe.
In " the 4th Fukuoka Asian Art Triennale 2009", Leeroy created an enormous sculpture at the museum entrance.
In this residency program, his two large-scale installation works made from PET bottles were exhibited at FAAM and the historic Myoraku-ji temple.
※Photo by Carlo Saavedra
[Residence Program] Jul 25, 2022〜Oct 11, 2022
Leeroy New Official website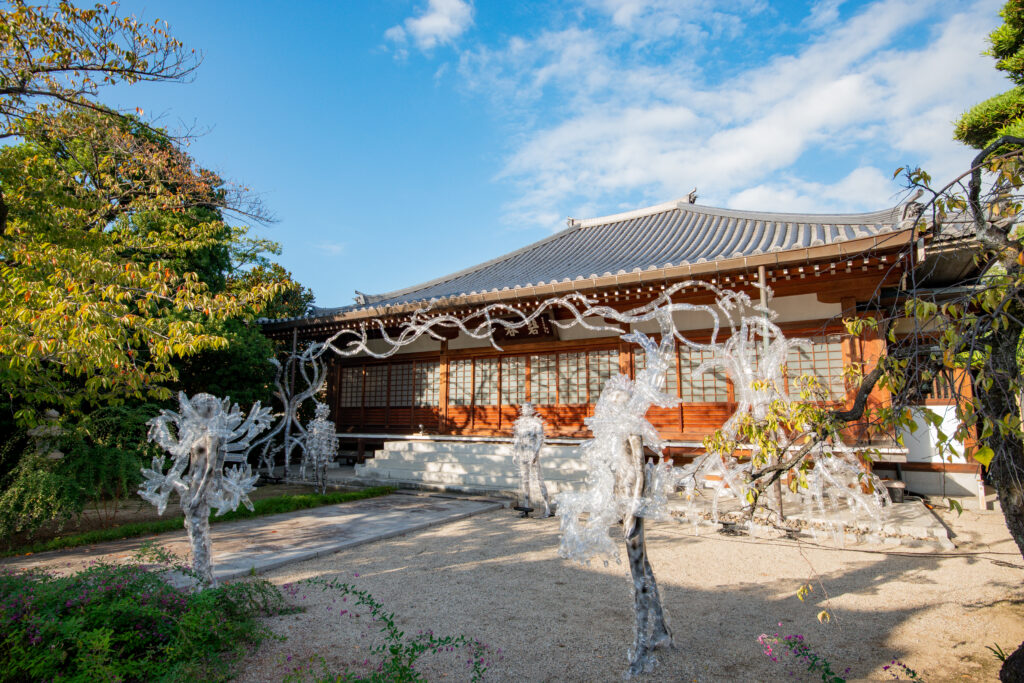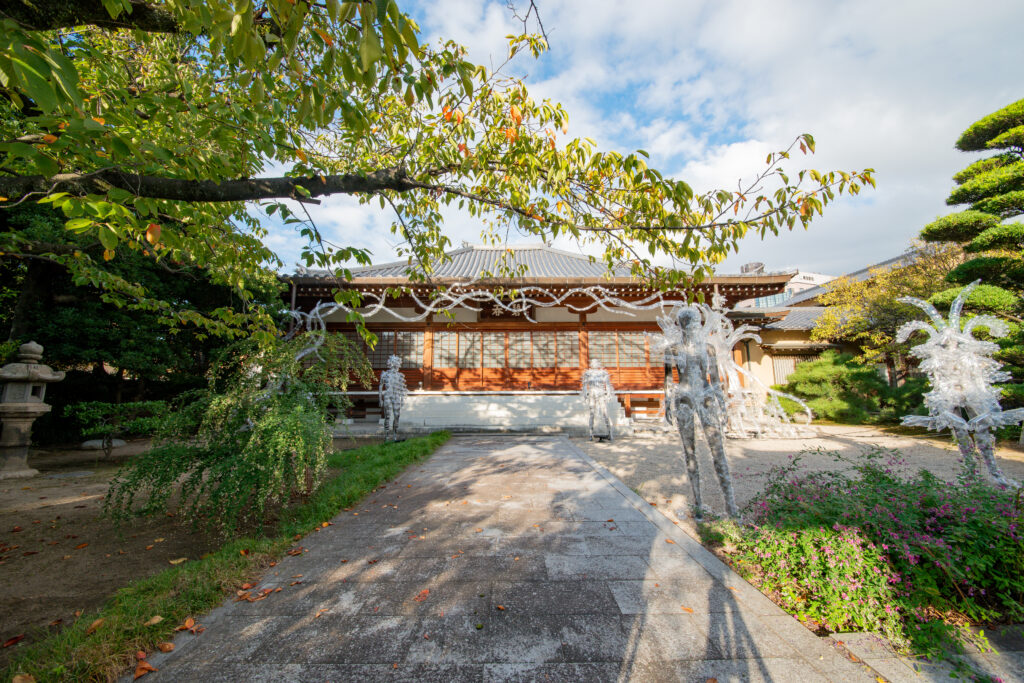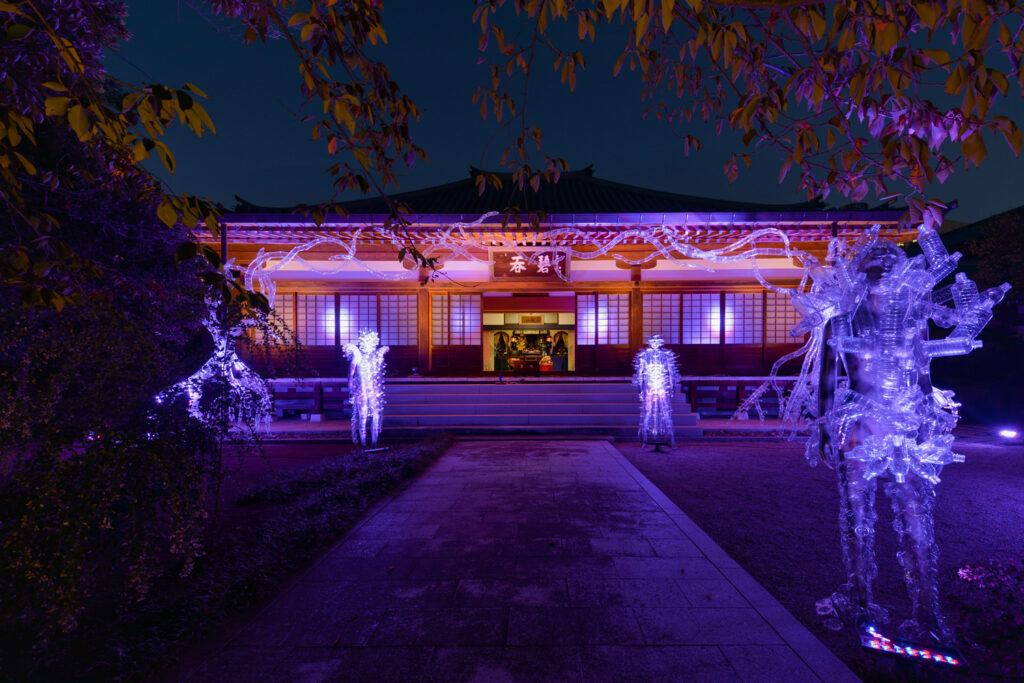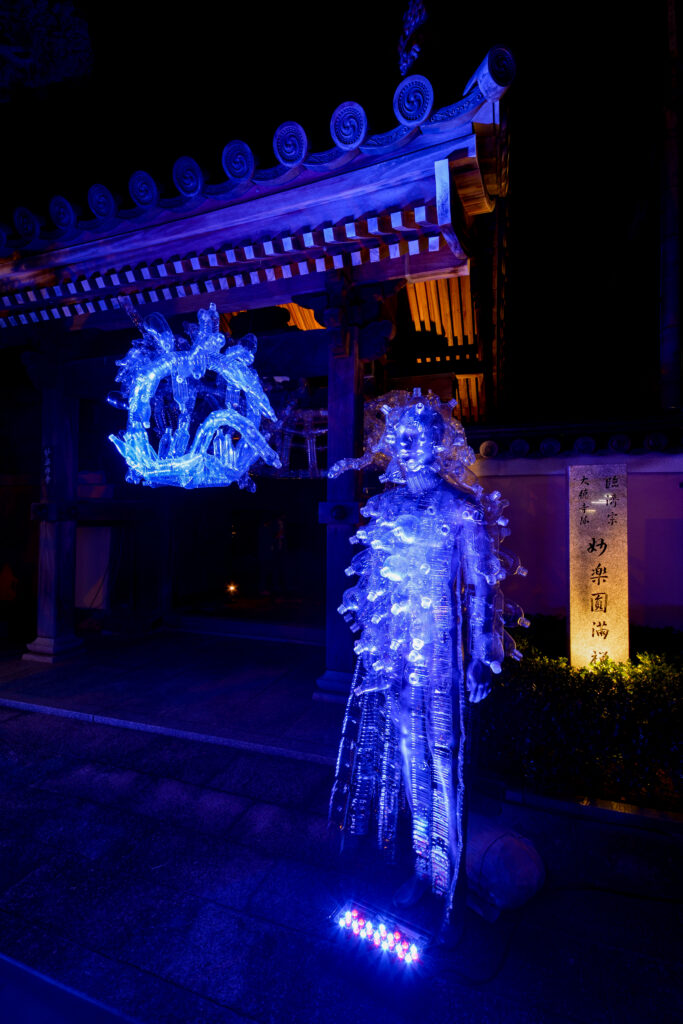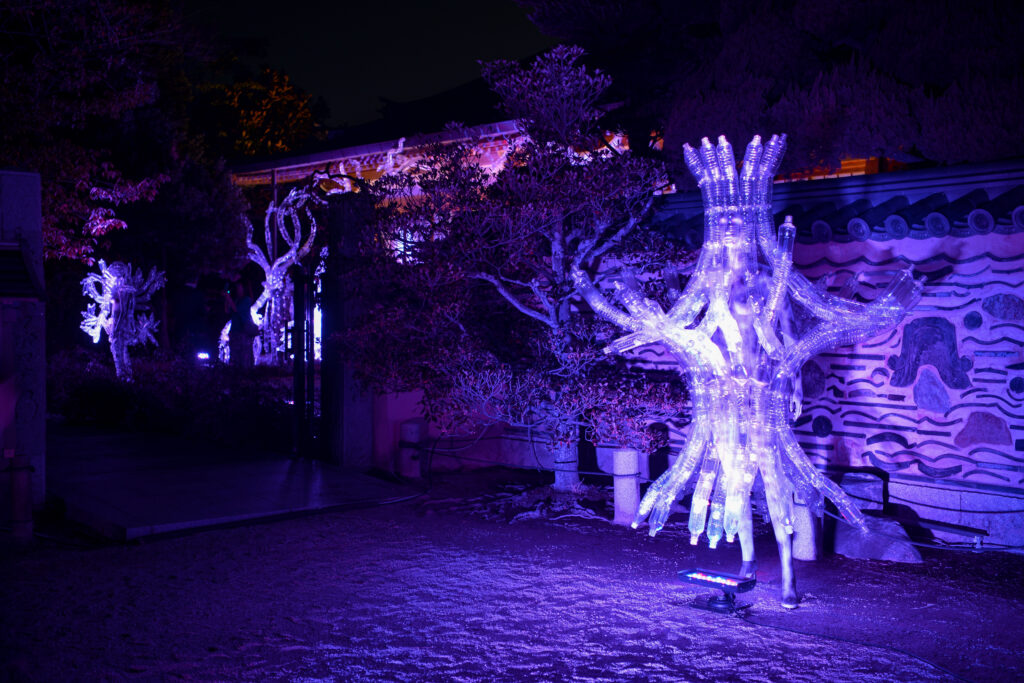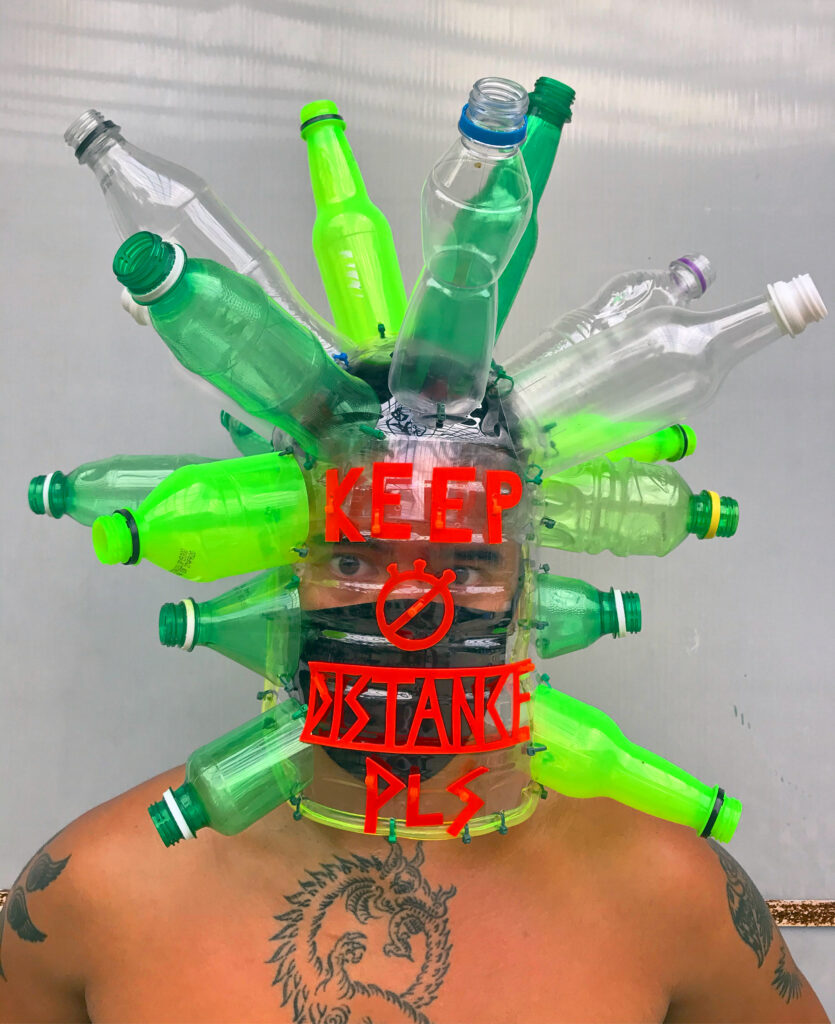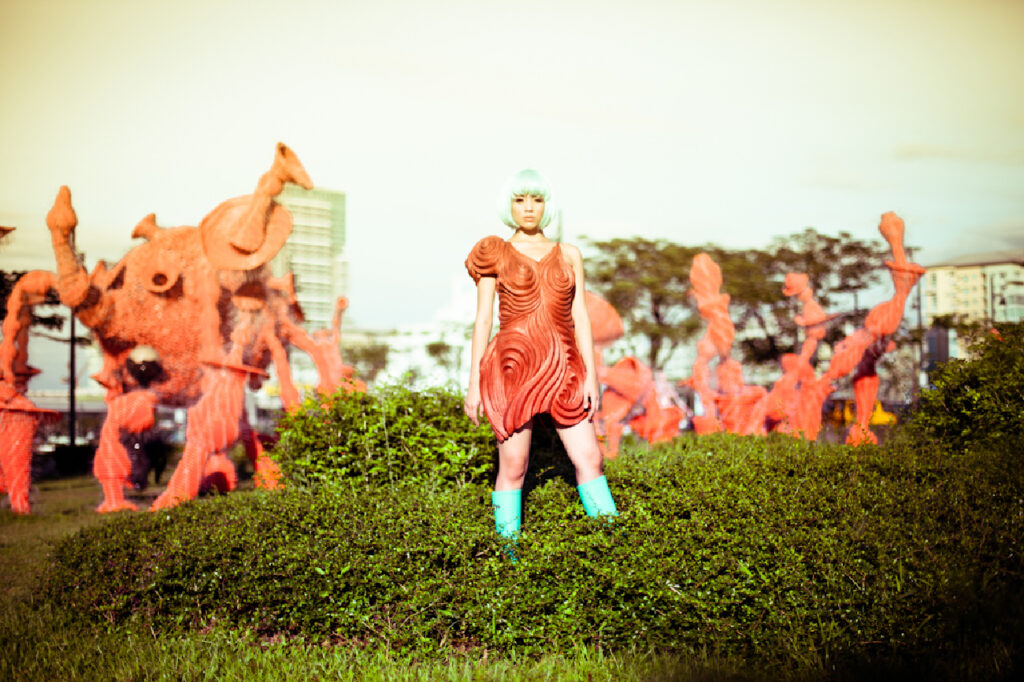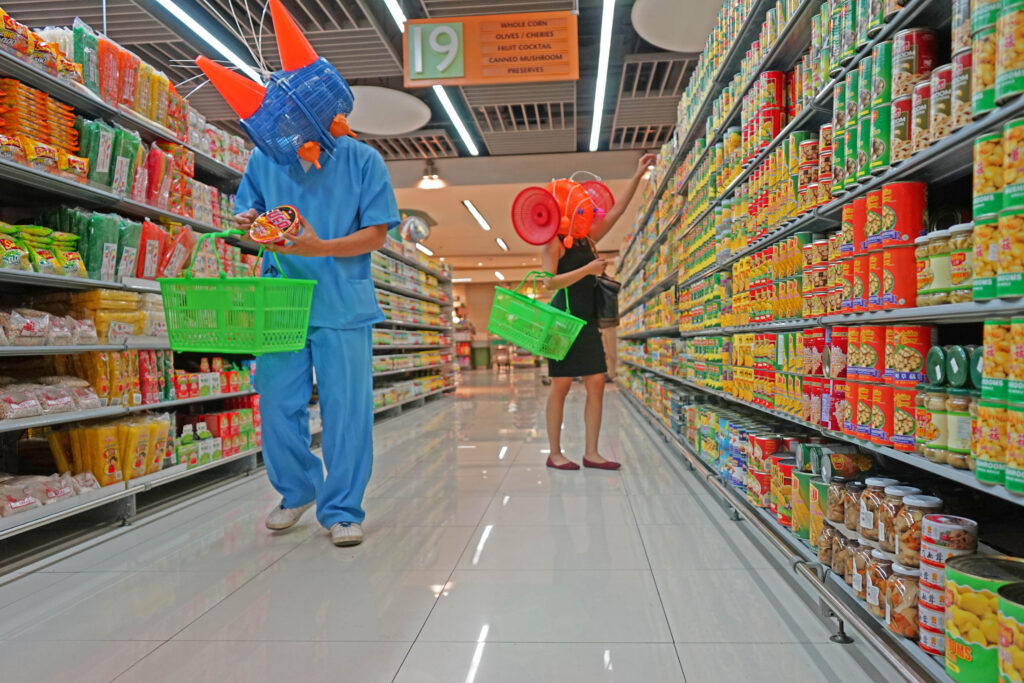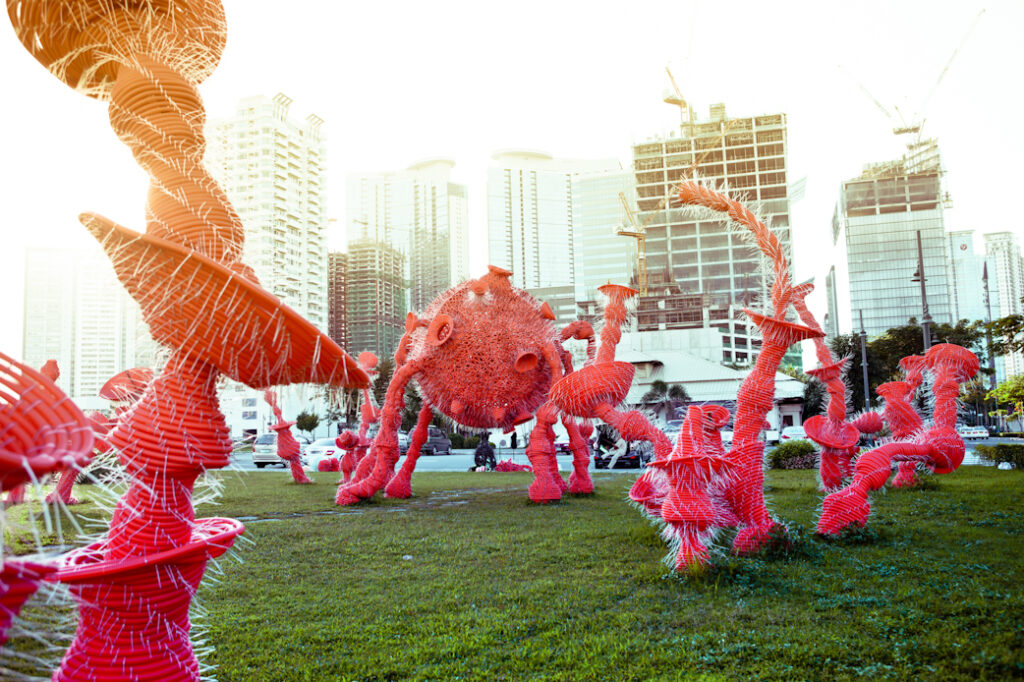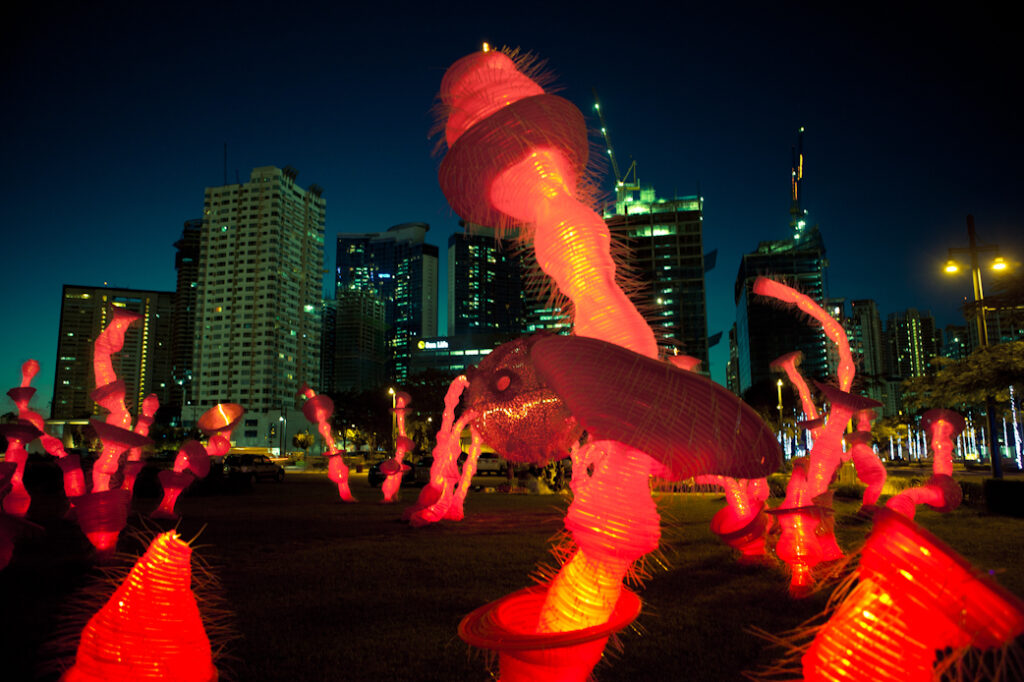 WINDS OF ARTIST IN RESIDENCE 2022 INDWELLERS OF THE CITY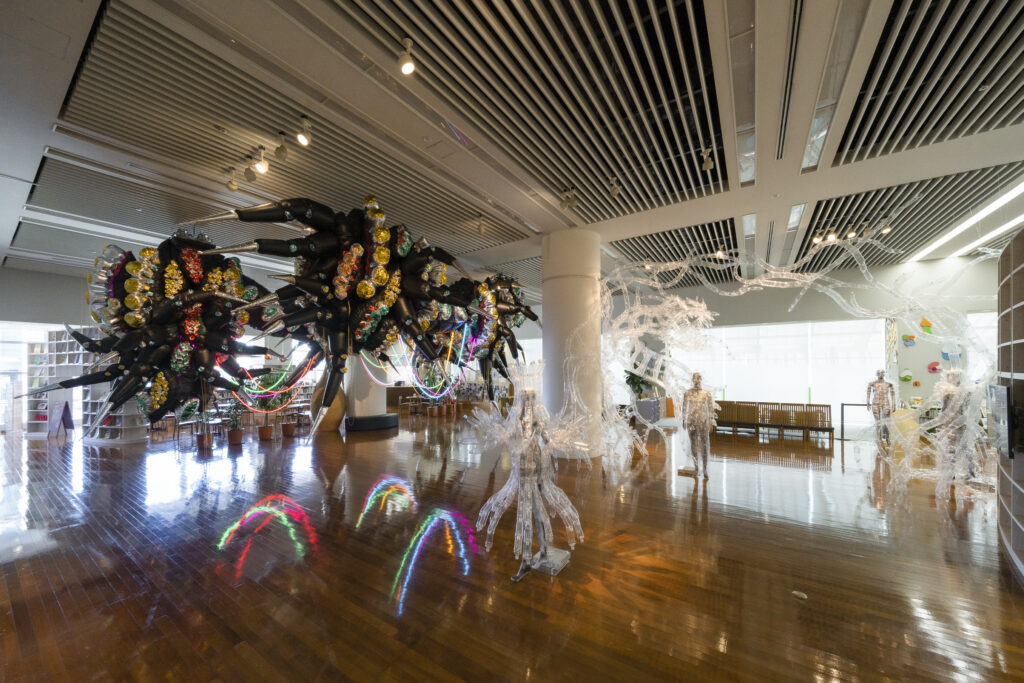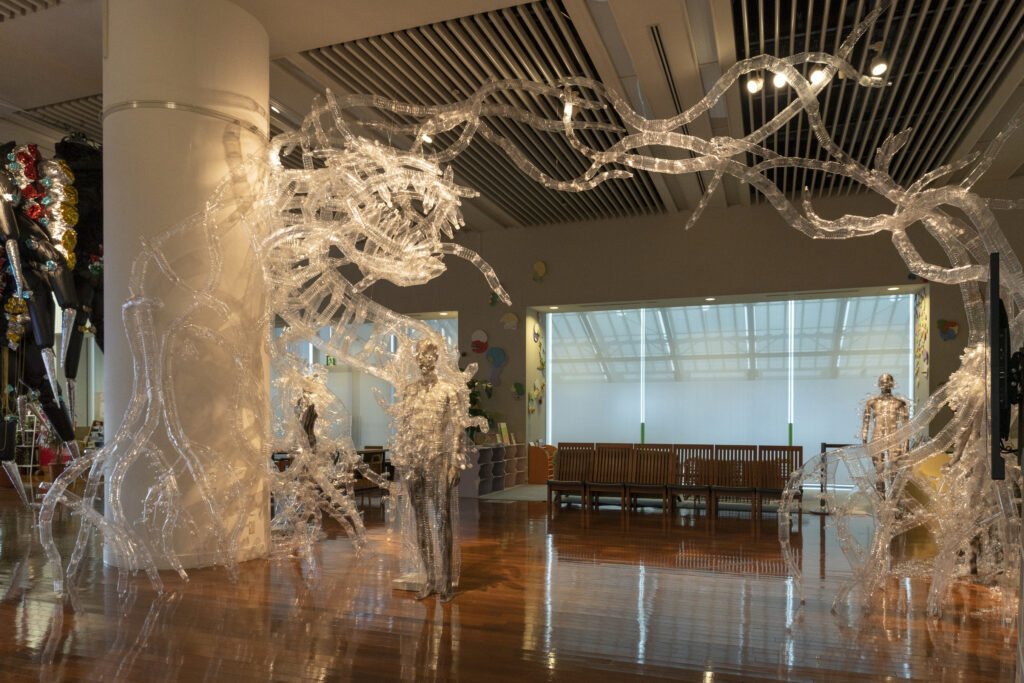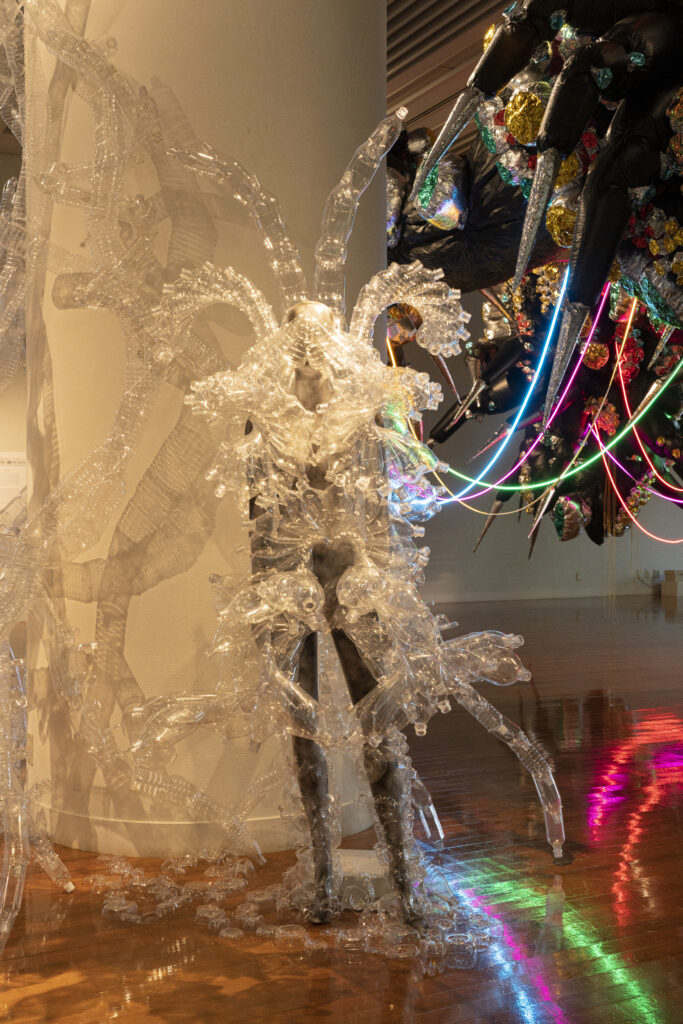 Interaction Diary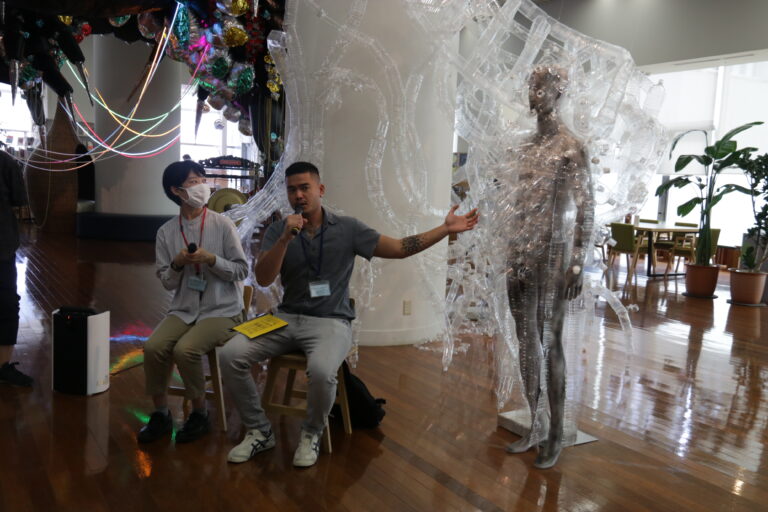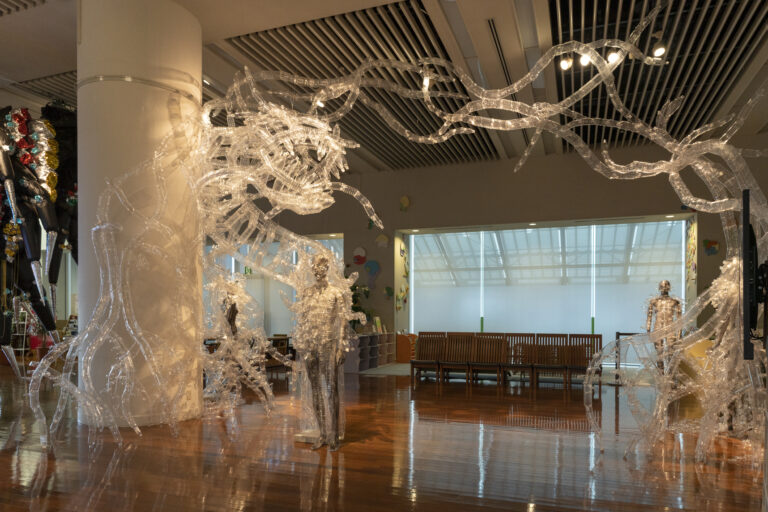 October 6 – November 8 Winds of Artist in Residence Program 2022 Indwellers of the City: Lee Byungchan×Leeroy New
Installation of the three works at Fukuoka Asian Art Museum
September 30 – October 3 Exhibition during the FaN Week Hakata Old Town Festival 2022
Two Large installation works, Ectoplastic Bakunawa and Ectoplastic Balete in Myorakuji temple.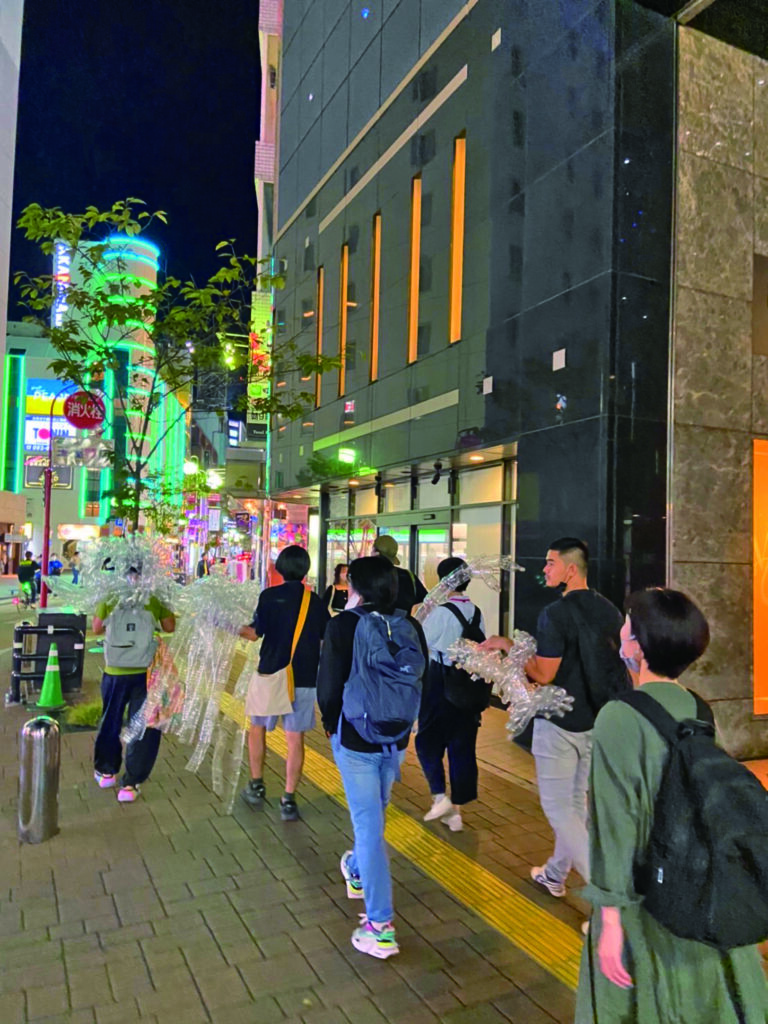 September 25 Photoshoots for Aliens of Fukuoka
Photoshoots for Aliens of Fukuoka in several places including rooftop space at the Reizensou. Featuring two performers, Ogasawara Moe and Li Tao.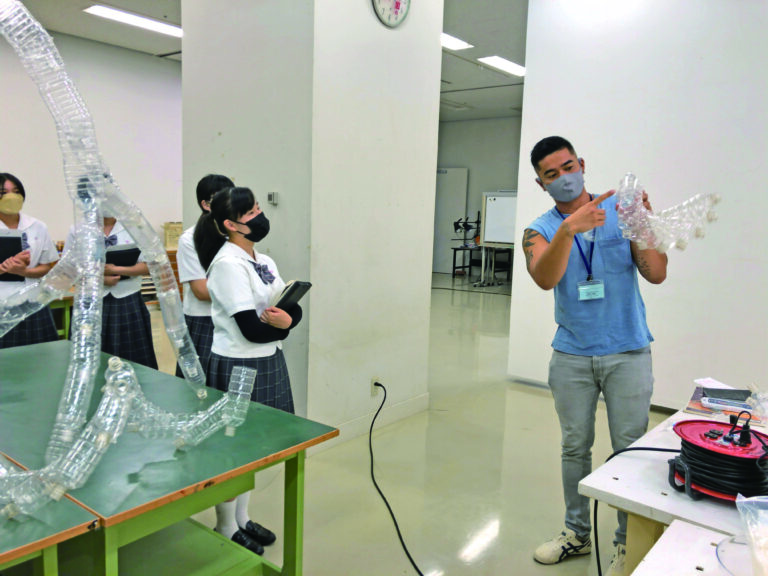 August9&September24 Studio Visit by Students
Studio Visit by Students from Meiko Gakuen High School and Kyushu Sangyo University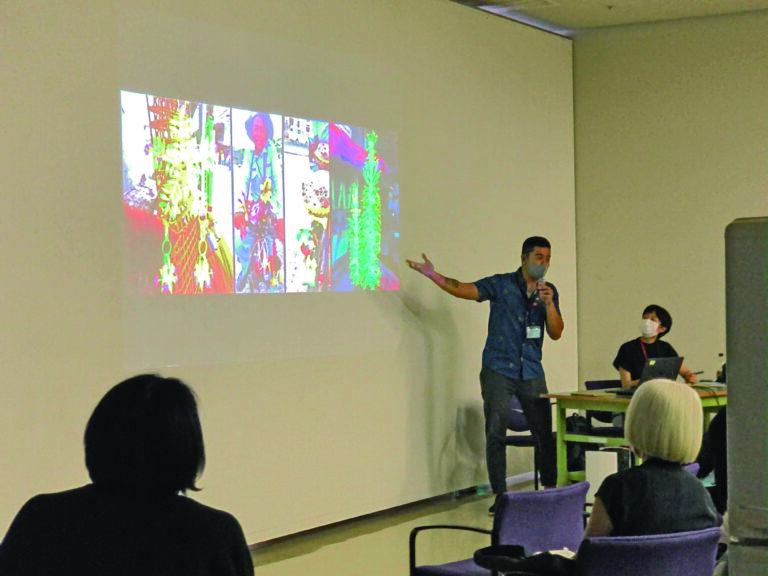 August 6 Artist Talk by the Residency Artists Voices:Seoul×Manila×Fukuoka
Introduced previous works and projects, including wearable sculptures and original characters wearing them, as well as sharing plans for the art-making in Fukuoka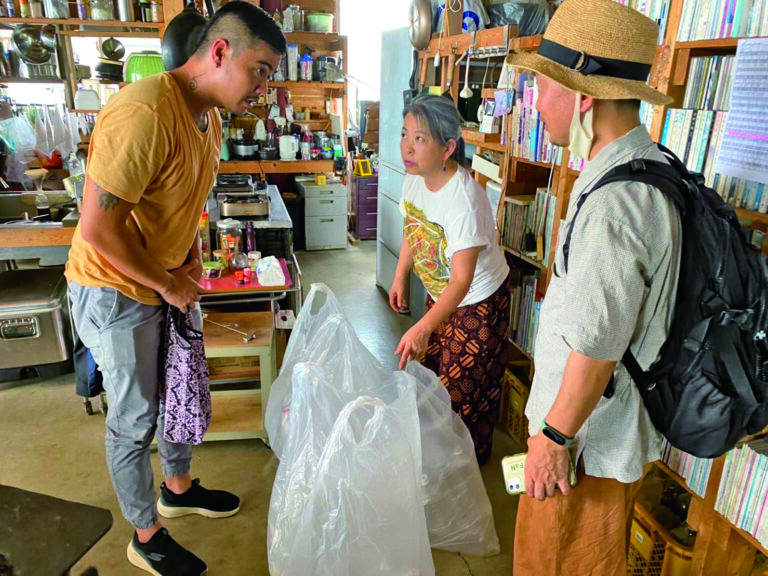 July 31 Day trip to Itoshima
Visited an art residency space STUDIO-KURA
and Fuji Hiroshi's studio where he got lots of PET bottles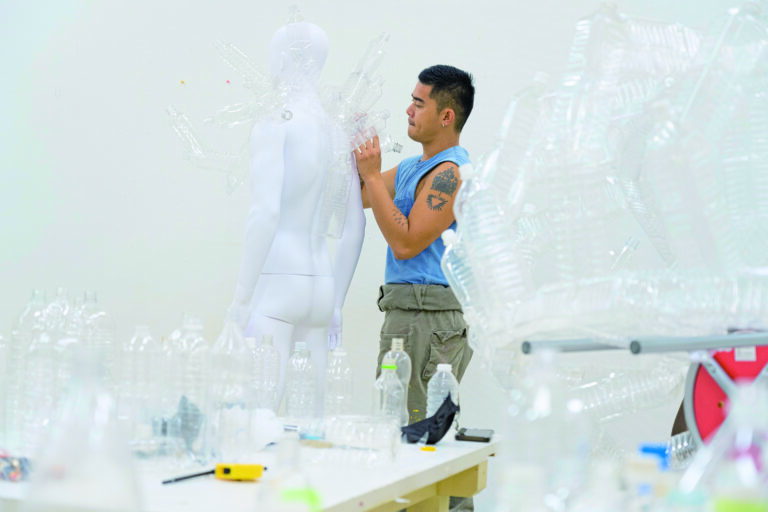 July 26 Start Working
Started collecting plastic bottles, preparing for art-making.
Resident artists from the same year