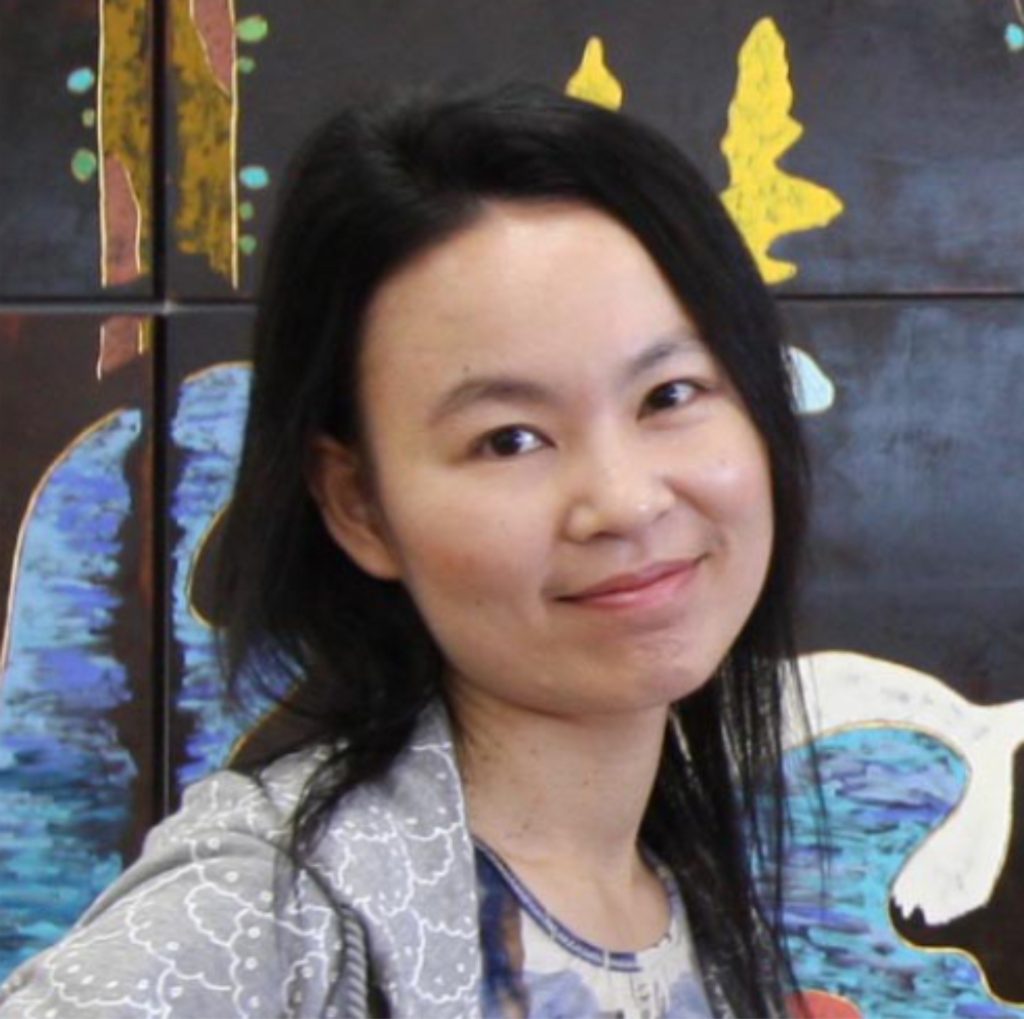 Born in 1973 in Taipei, Taiwan. Studied art at the National Taiwan College of the Arts and Okinawa Prefectural University of Arts, Japan.
[Residence] Jan 23, 2009〜Mar 25, 2009
Activities during the residency
Hsia Aihua created a large-scale lacquer painting combining eight panels. She used motifs from what she saw and felt in Fukuoka including the image of water that symbolizes her impression of the town and the images from Japanese manga.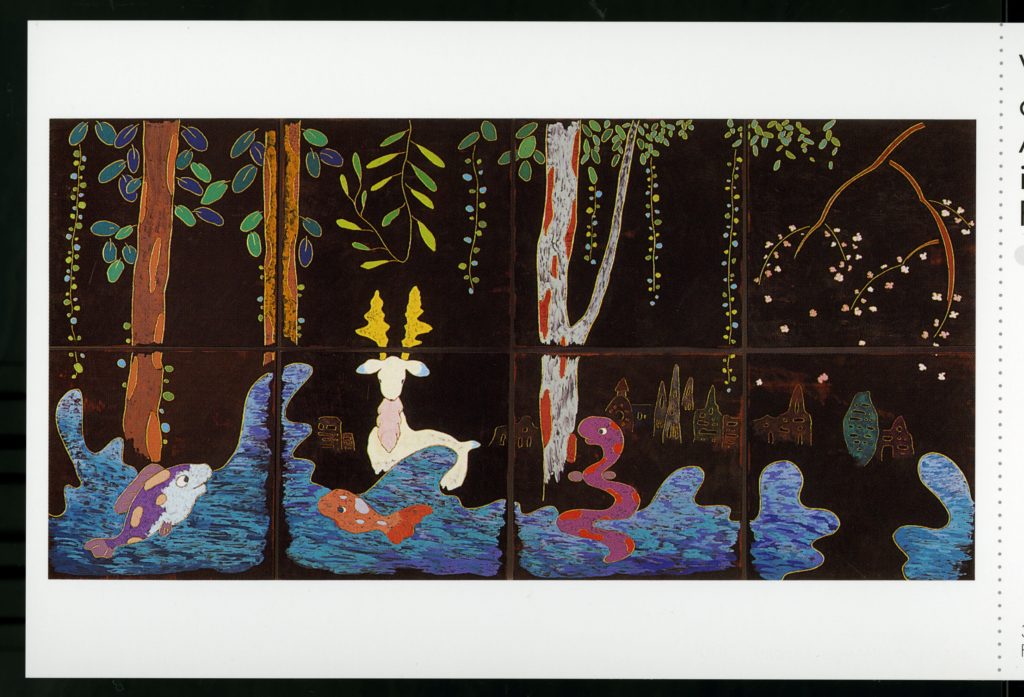 Resident artists from the same year