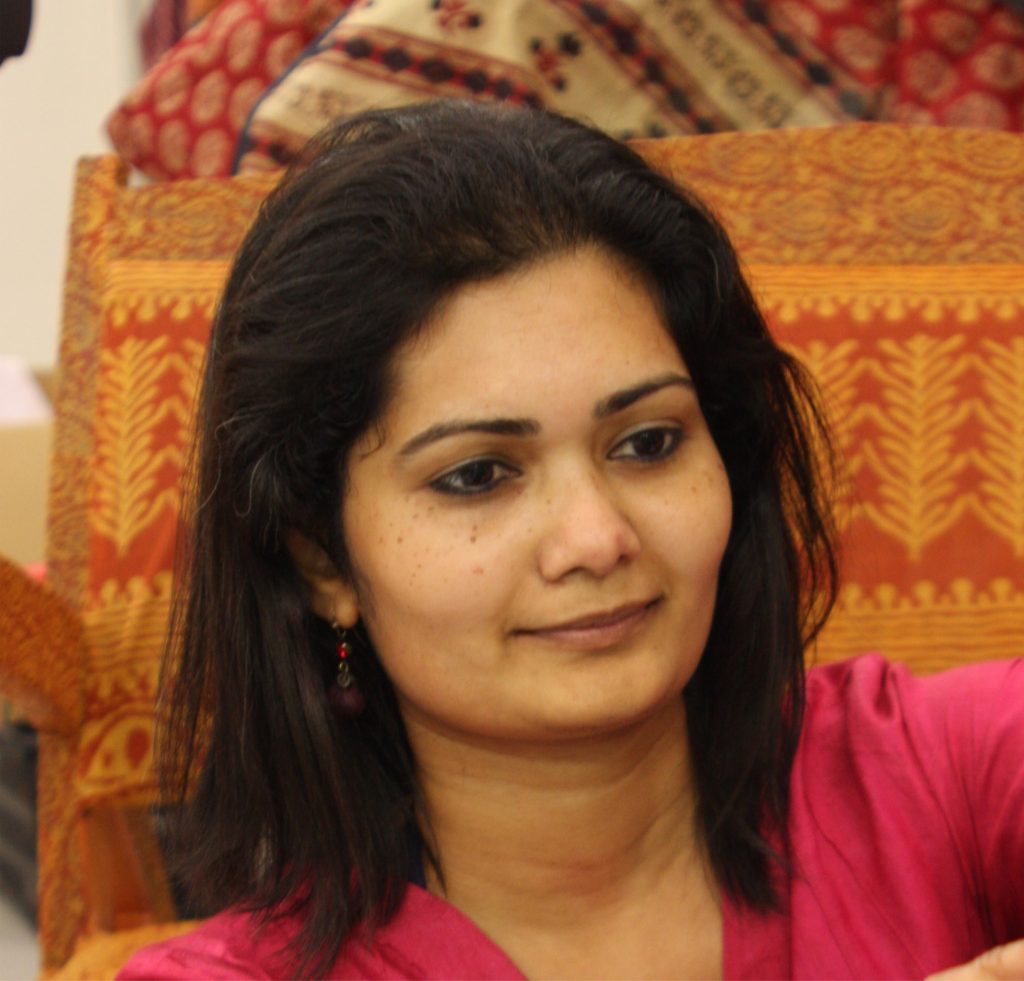 Born 1979 in Chennai, India. Studied art at the University of Delhi and Kent College of the Arts (UK). Creates videos, photography and art performances with a uniquely female perspective.
[Residence Program] Jun 9, 2008〜Aug 19, 2008
Collaborative artwork with members of the public
For her residency work, the artist dressed as the legendary Queen Draupati and staged several performances at different locations in Fukuoka. These were filmed by fellow artist Phuttiphong Aroonpeng, an artist in residence at FAAM during the same period. For her closing exhibition, Meera created the installation Onnagata, in which traditional Indian saris covered the exhibition space.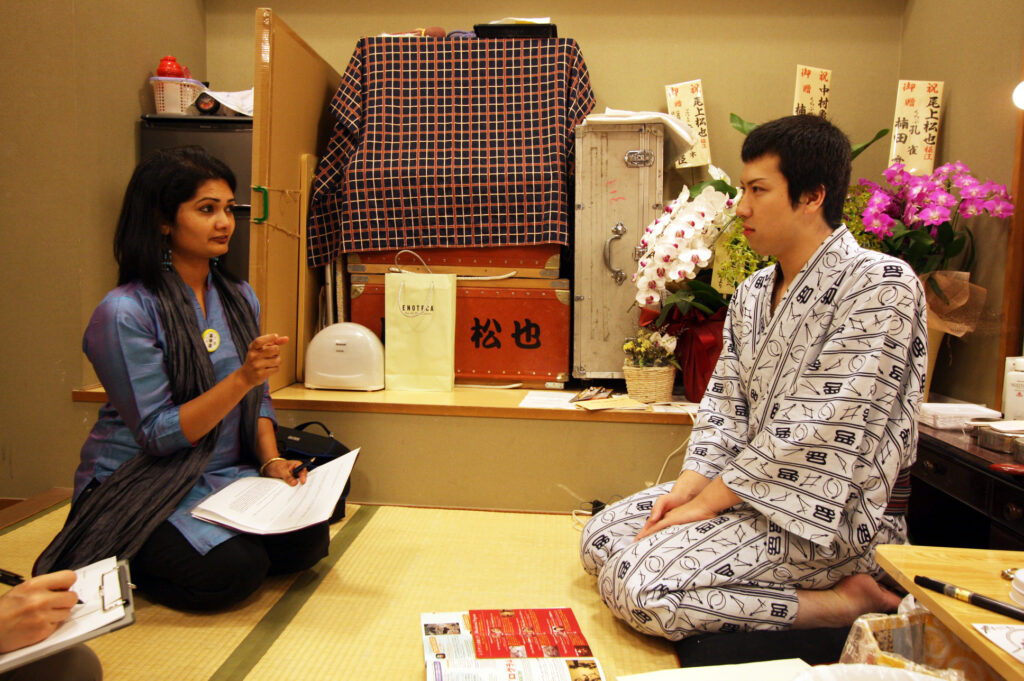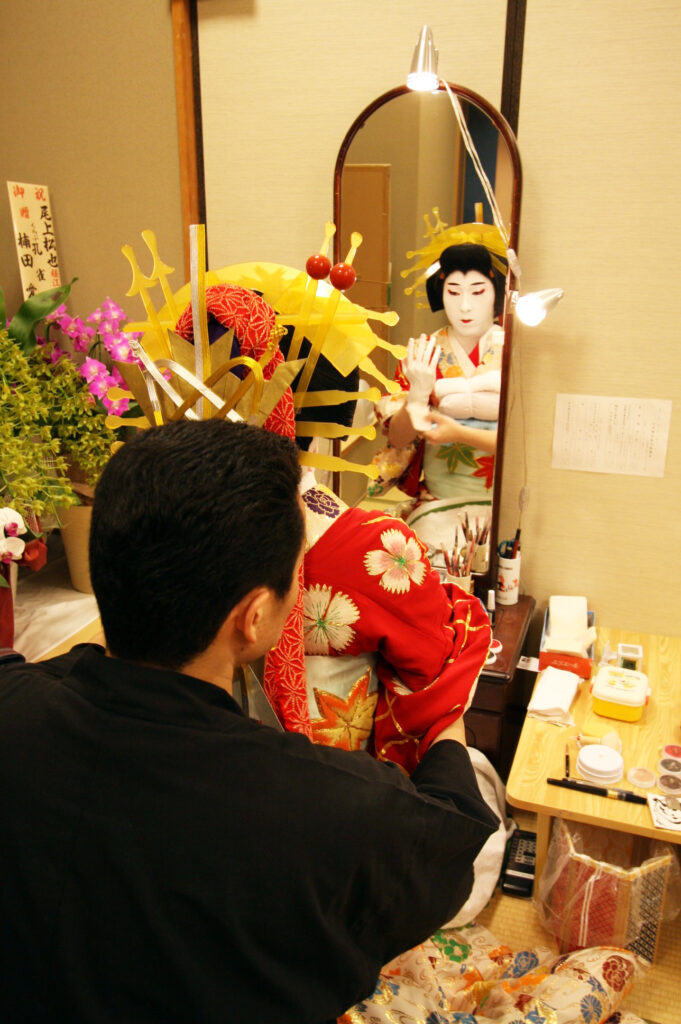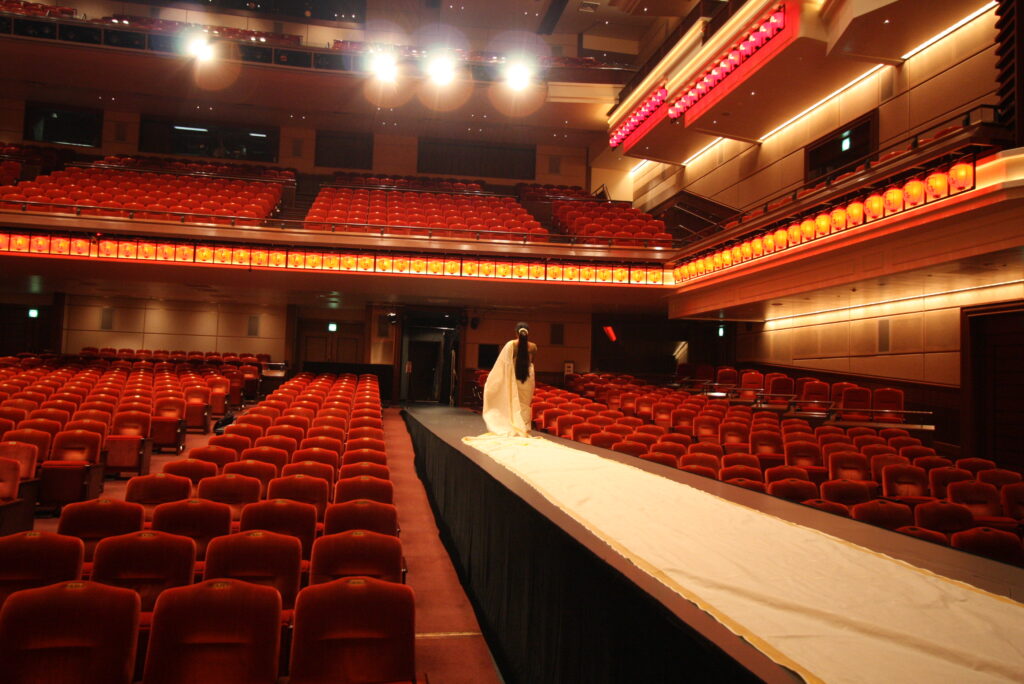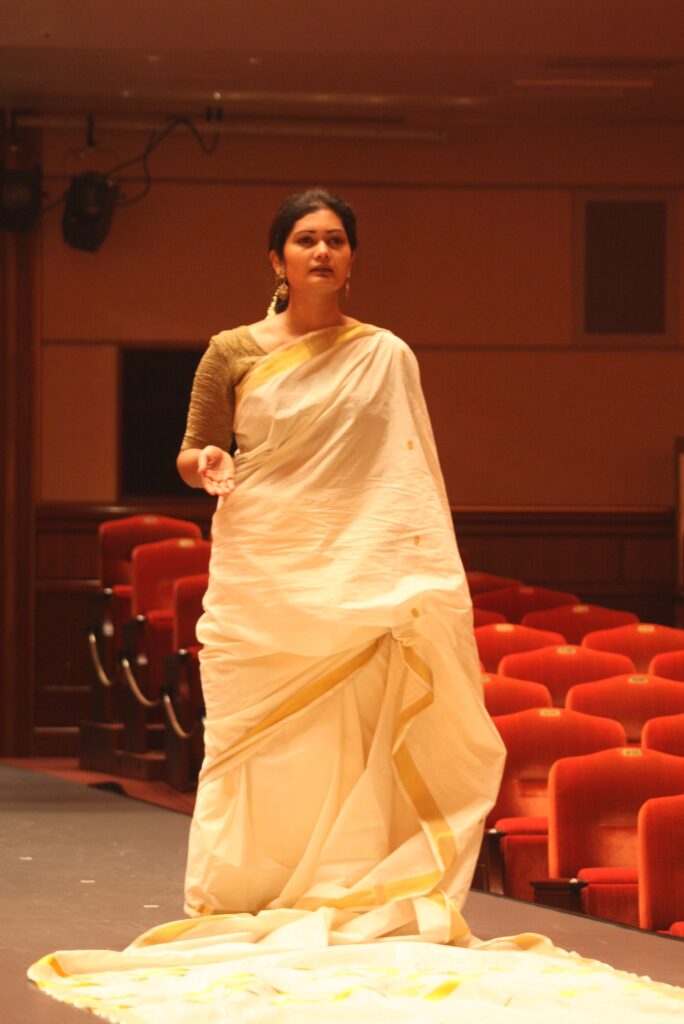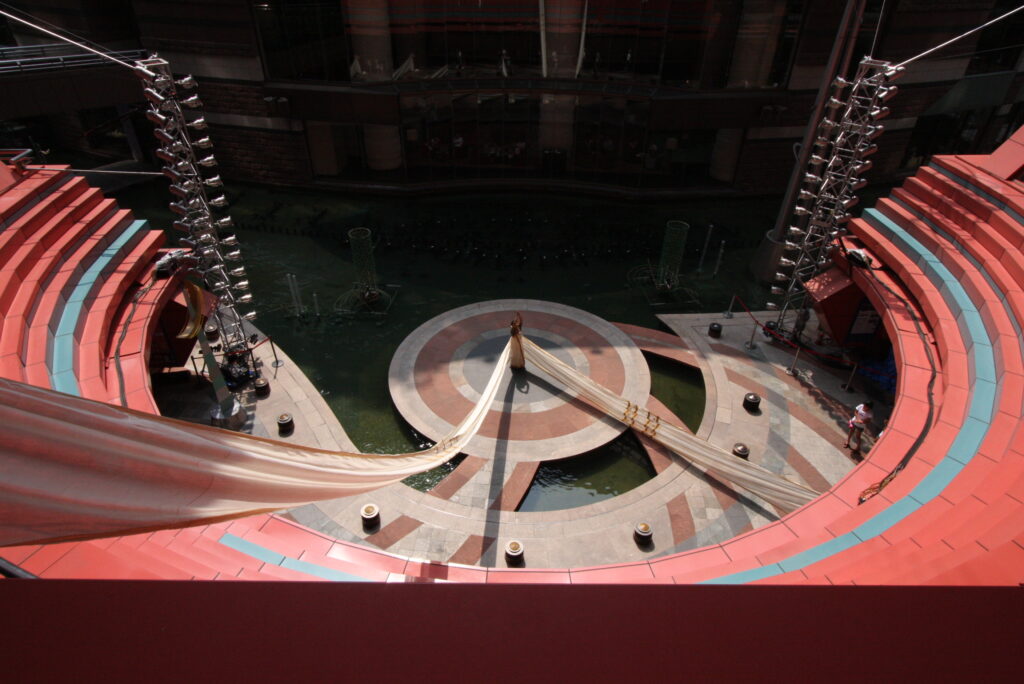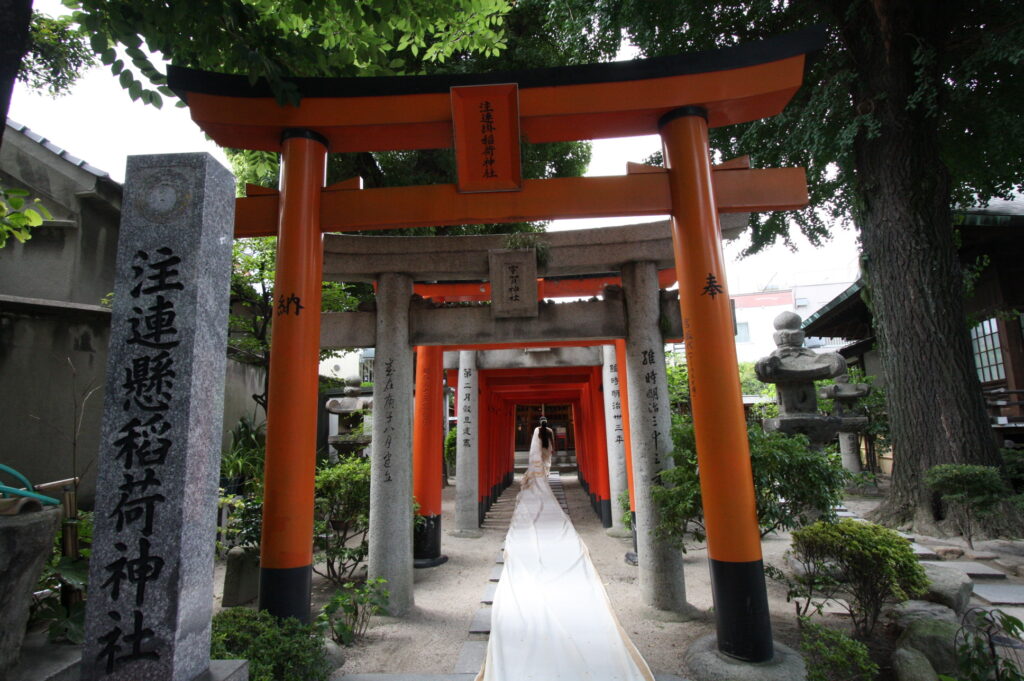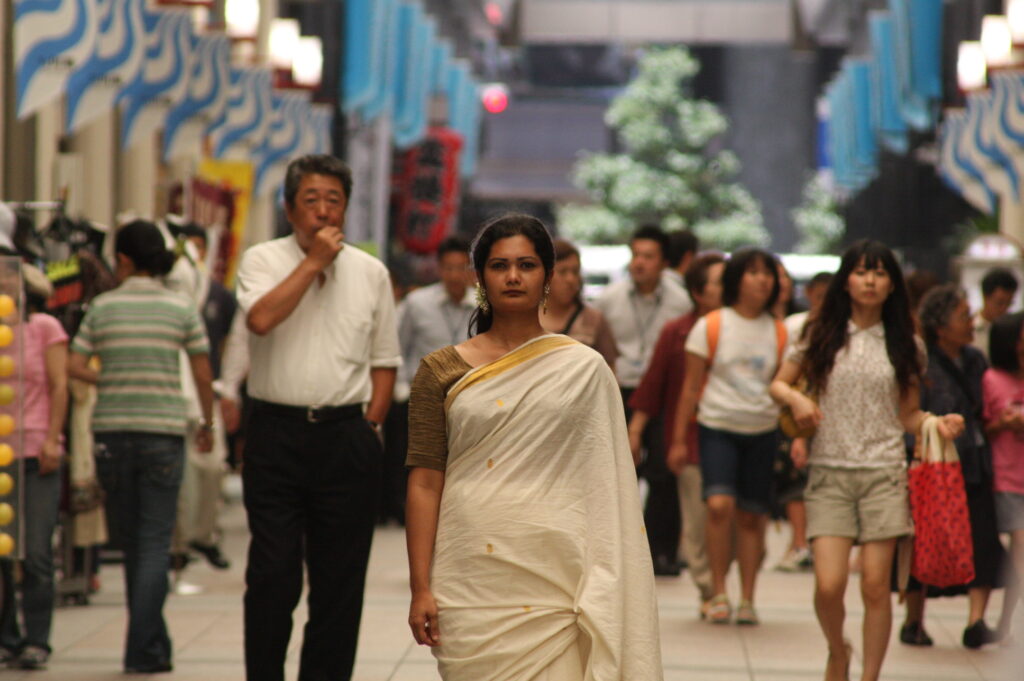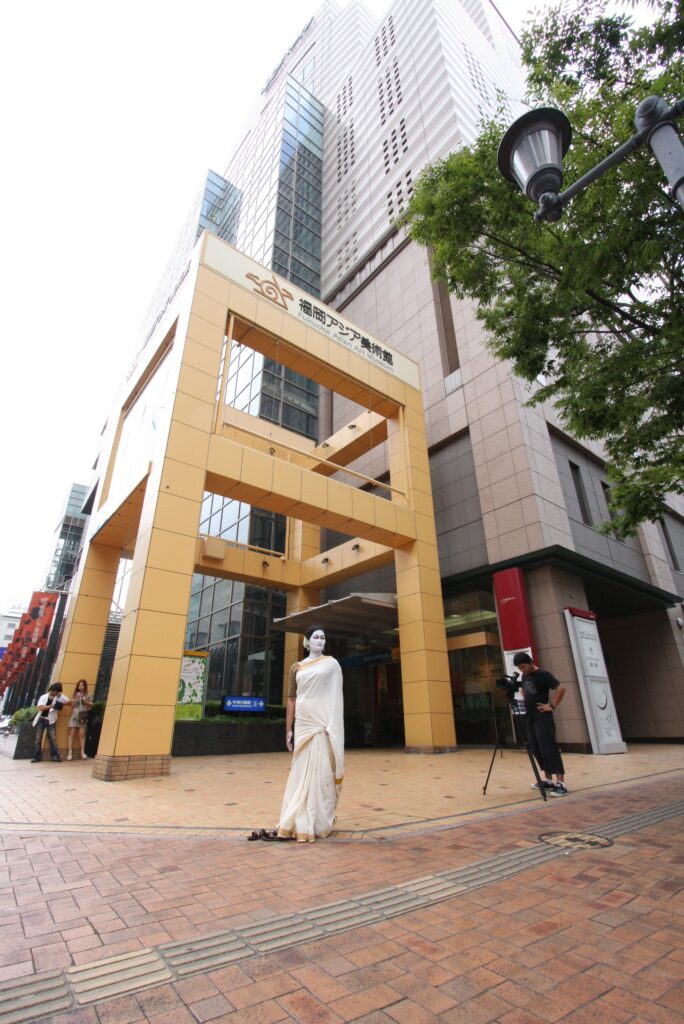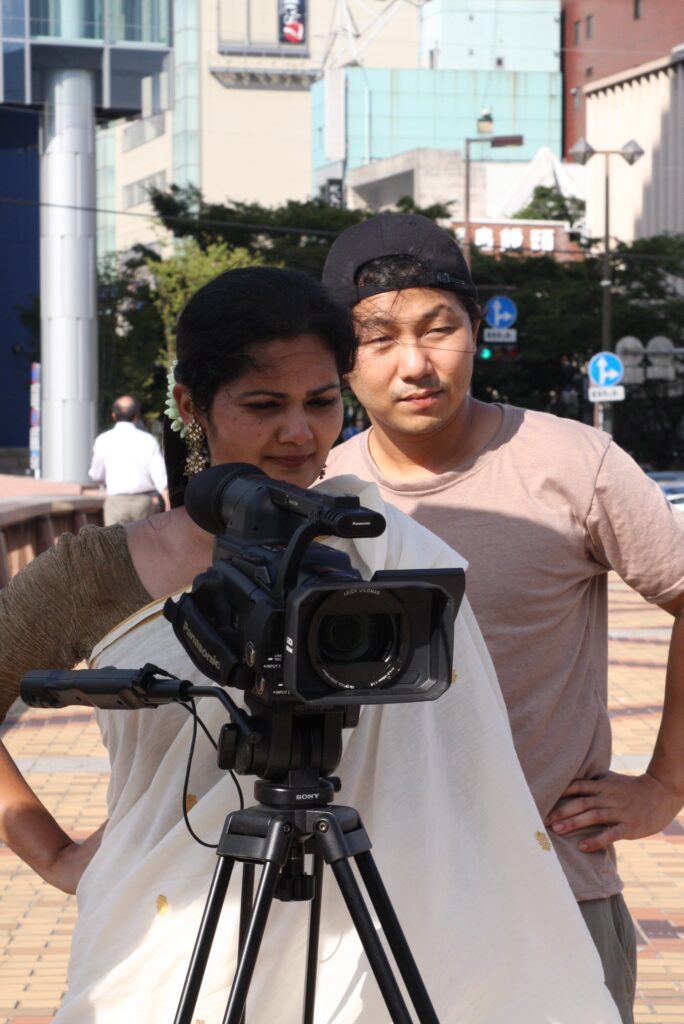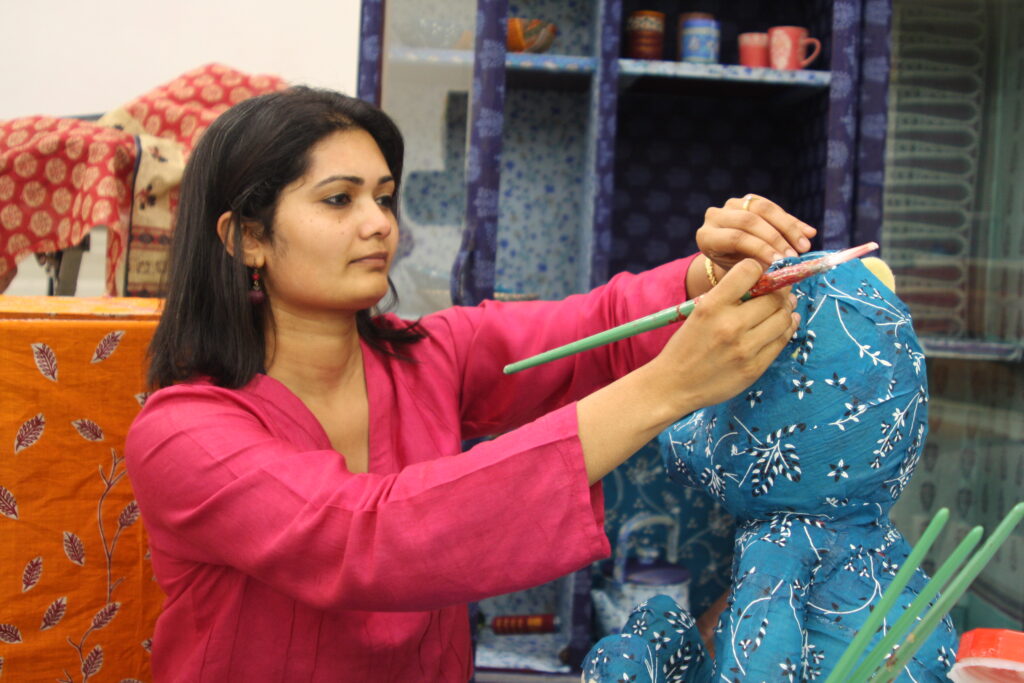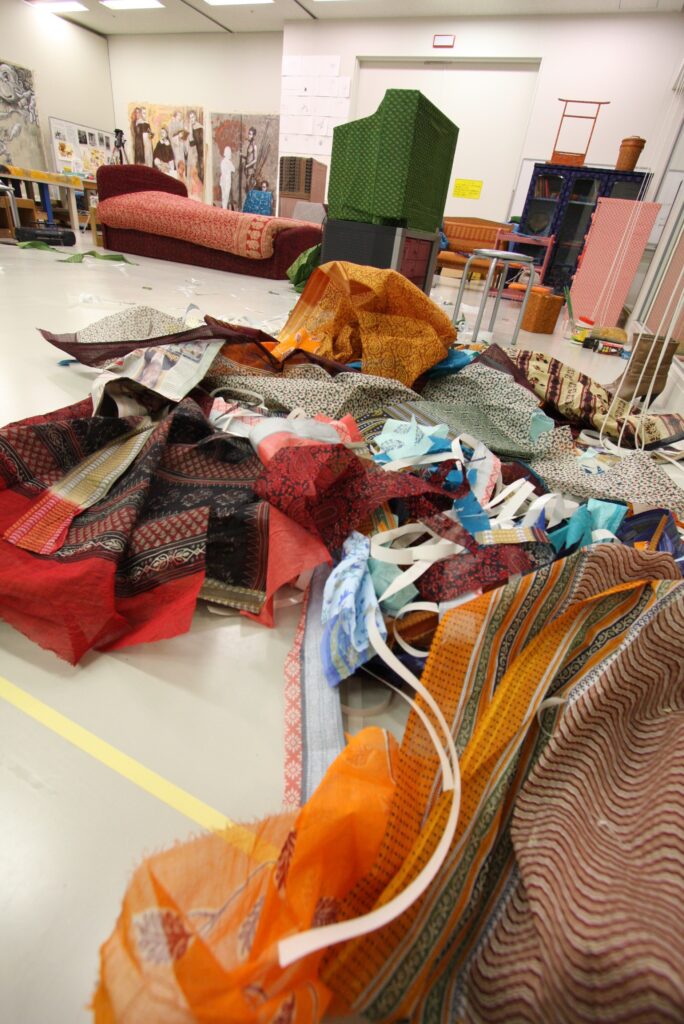 Workshops
Making Alpona, July 5
Meera made alpona, a type of southern Indian folk art, with workshop participants.
Participants: 19 students from Mie Junior High School in Bungo Ono City, Oita Prefecture (venue: Atrium Garden, 5F Hakata Riverain)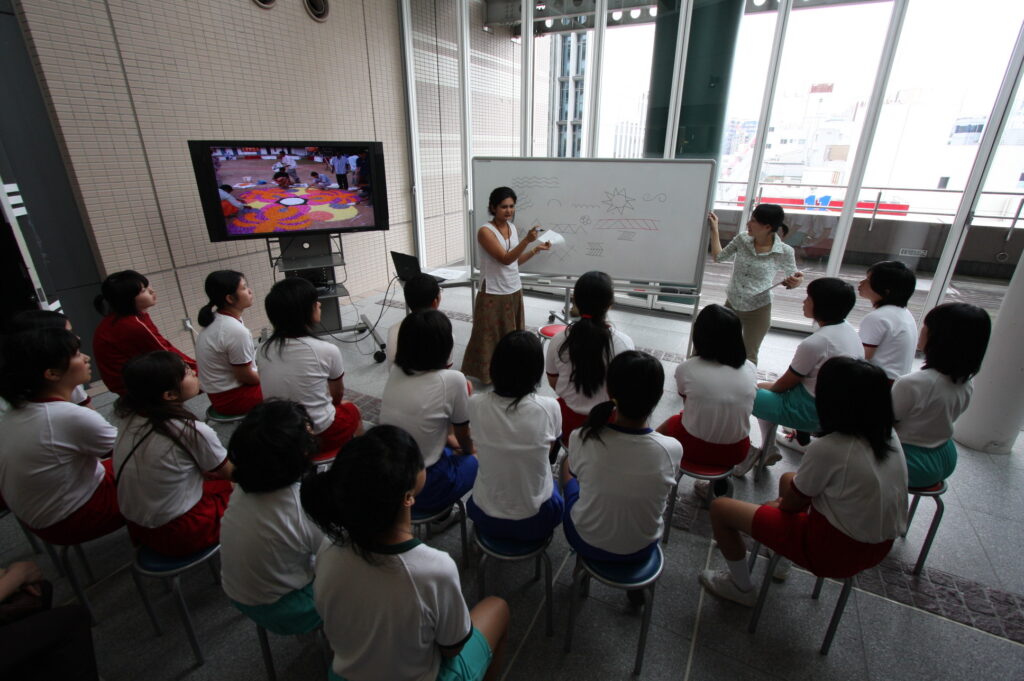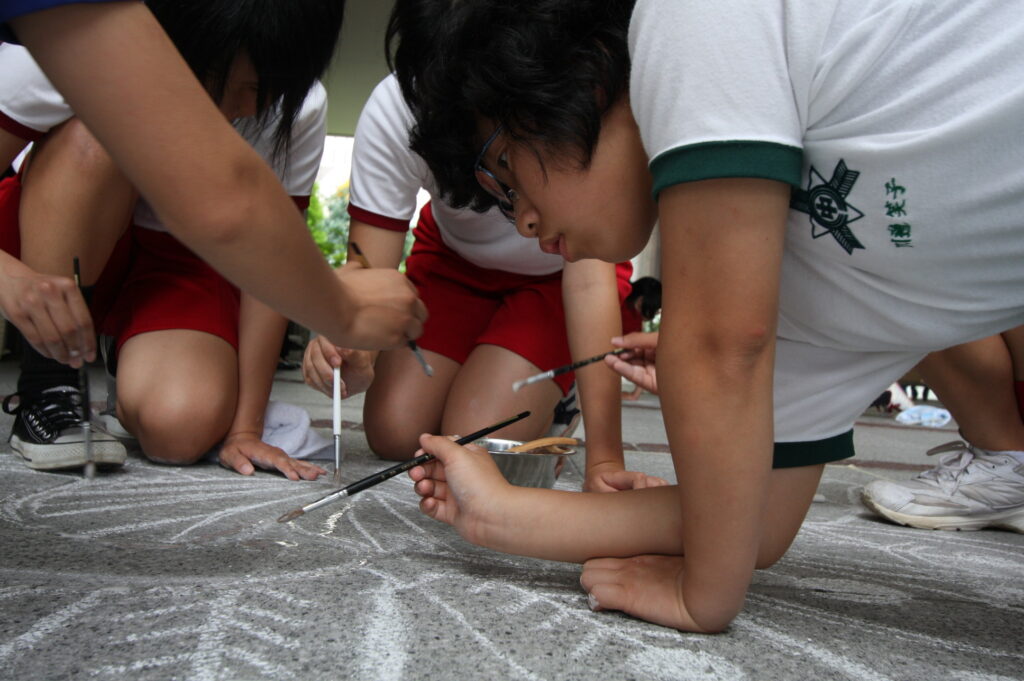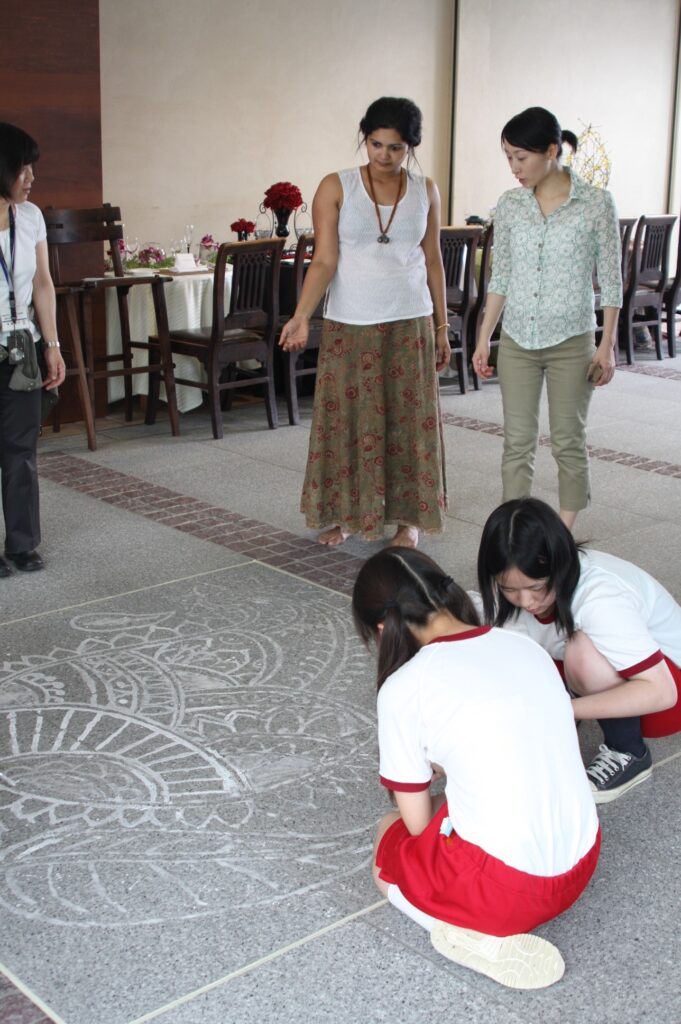 Talks
June 14
Meera discussed her work to date and introduced her ideas for the Fukuoka residency.
Participants: 76 general admissions (venue: Ajibi Hall)
June 27
The artist discussed her work to date and concepts for her residency artwork, and shared ideas with the students.
Participant: 10 student teachers of art and art history, Kyushu University (venue: Artists' Studio)
July 10
The artist talked about her work in progress to students visiting the museum on an excursion.
Participants: 248 junior high school students from Harakita Junior High School (venue: Artists' Studio)
July 11
The artist discussed the social role of women in Indian society.
Participants: 60 (venue: Ozasa Community Hall)
August 16
The artist discussed her work at an event related to the 9th Winds of Artist in Residence Part I exhibition.
Participants: 66 (venue: Artists' Gallery)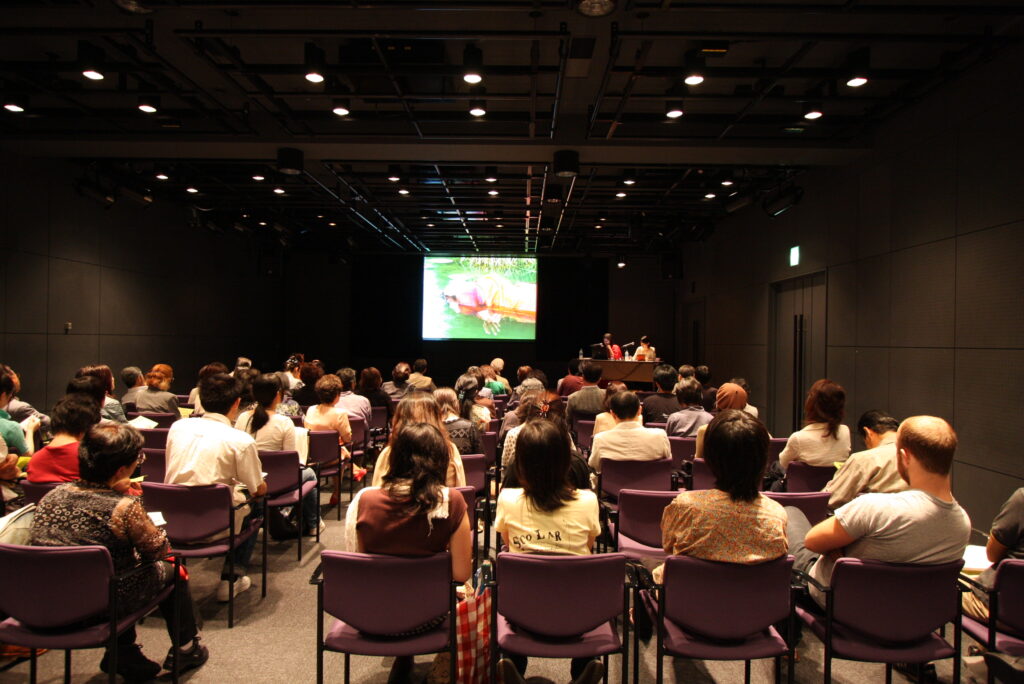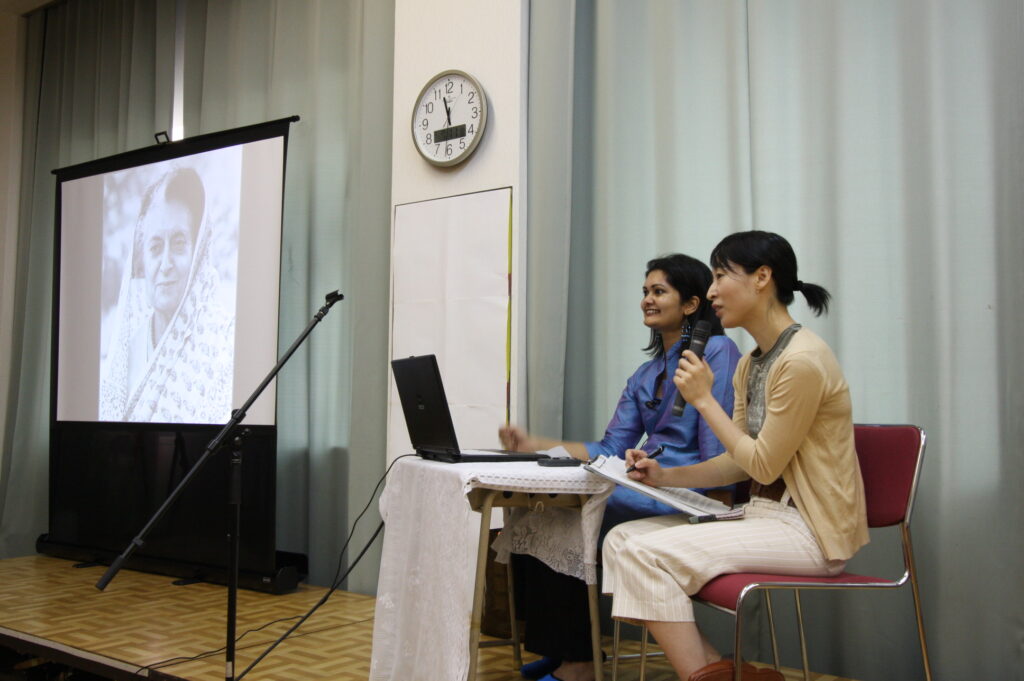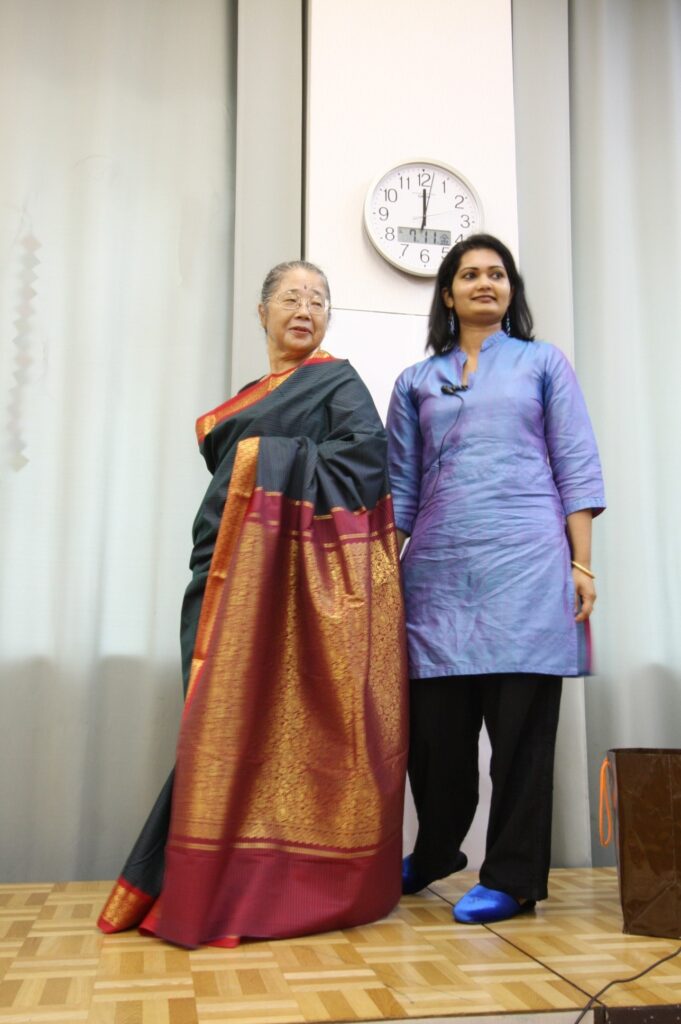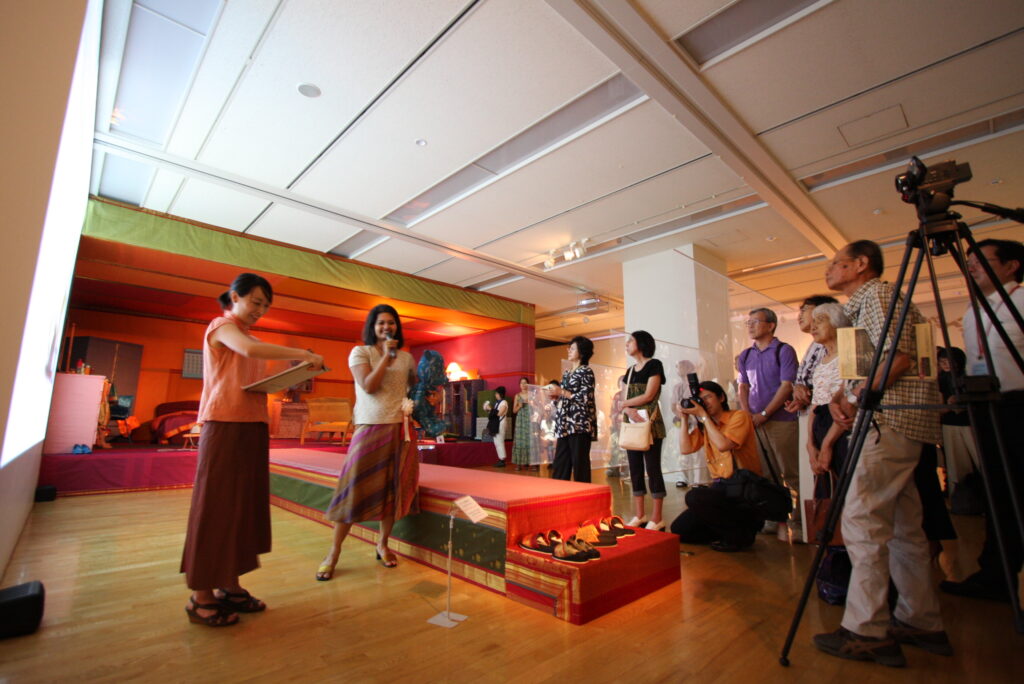 Exhibition
"9th Winds of Artist in Residence Part I", August 16 – 31
The artist displayed her work Onnagata, created during her residency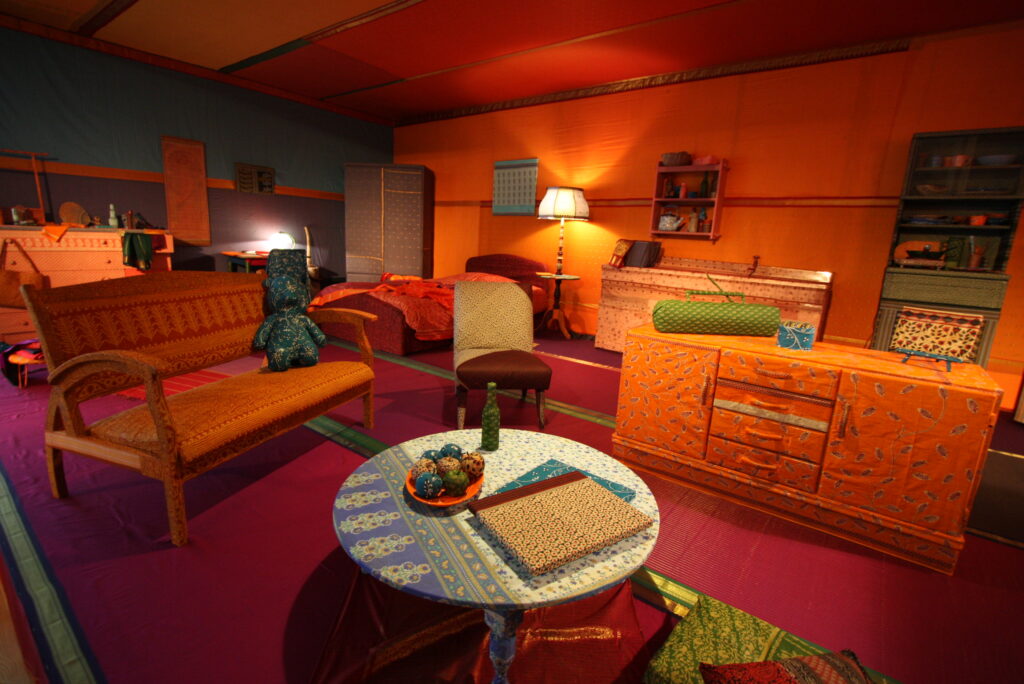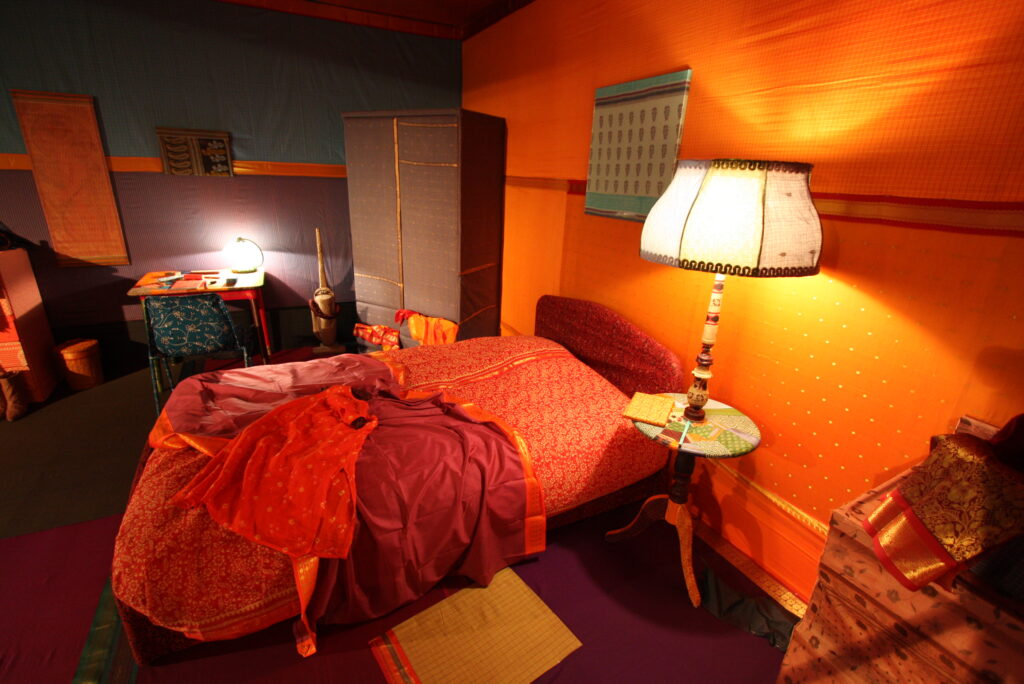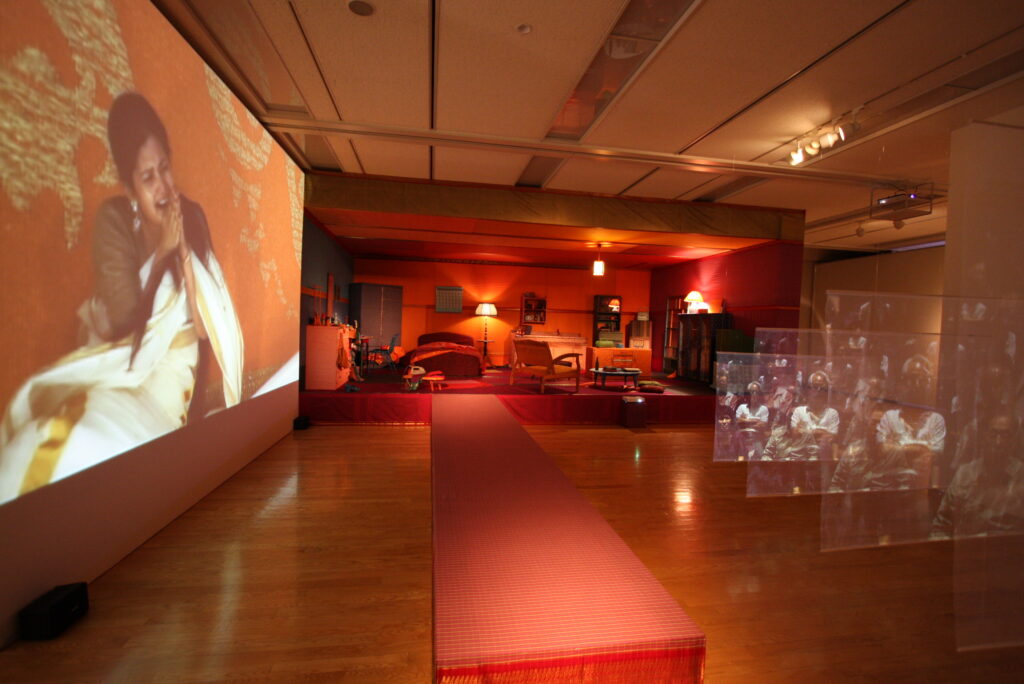 Resident artists from the same year