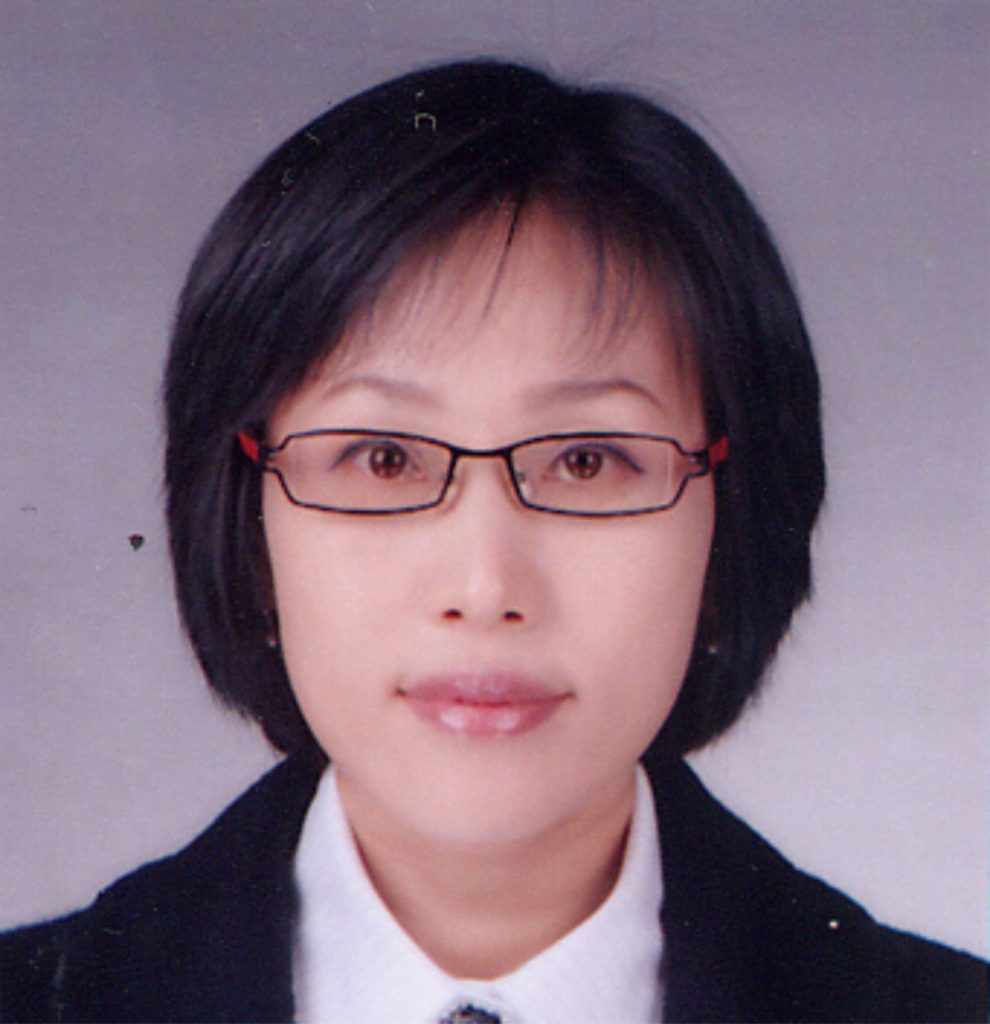 Born 1966 in Korea. Obtained her master's degree at the Chonnam National University, Korea. Currently a curator at the Geoje Art Center.
[Residence Program] Jan 8, 2008〜Mar 31, 2008
Study and research
Cho researched the differences in art education for children with and without disability, and the educational programs offered to children by art museums in Japan. She also visited art museums in Tokyo, Shiga, Hyogo, Shimane and other areas, and held discussions with various representatives there .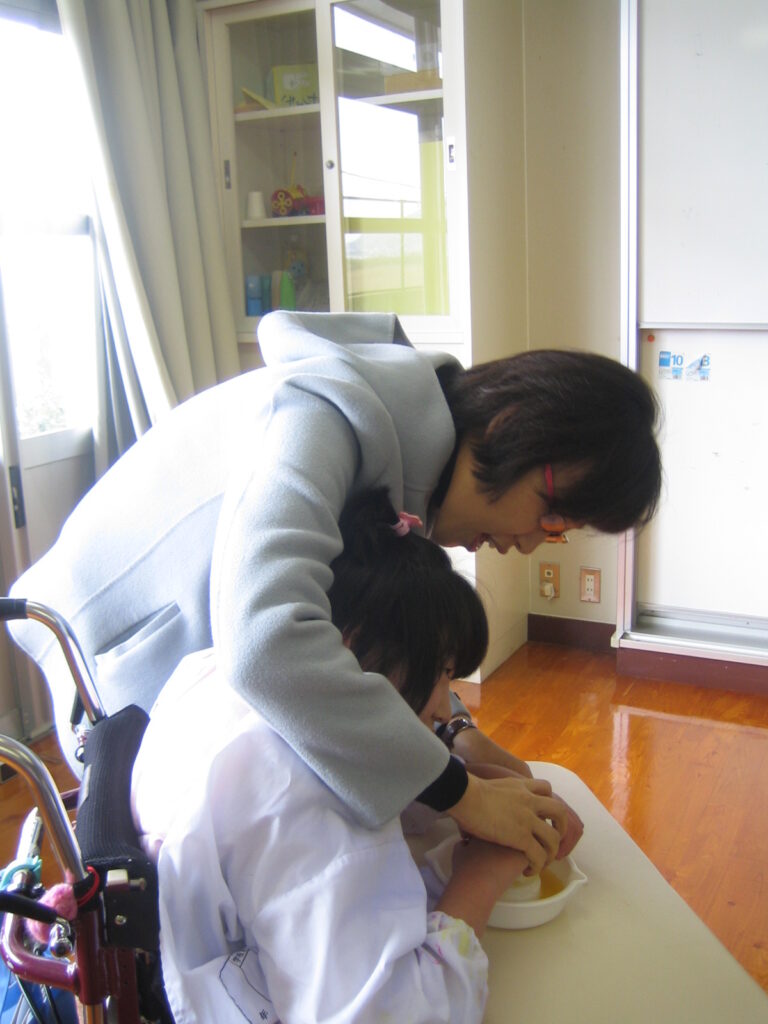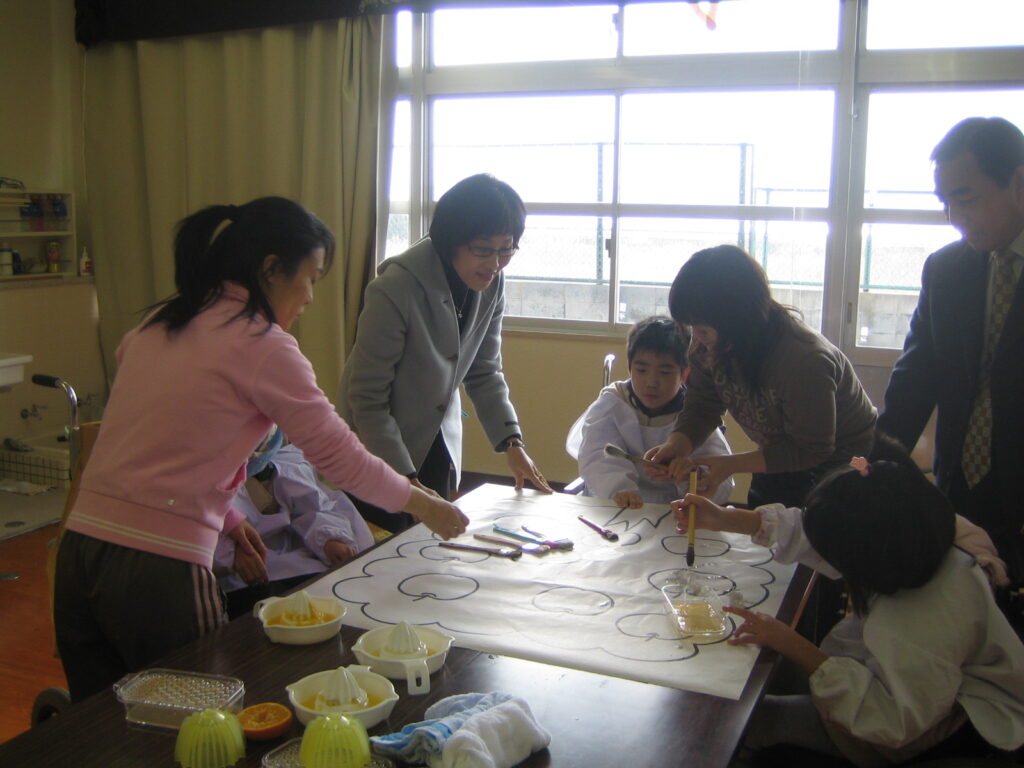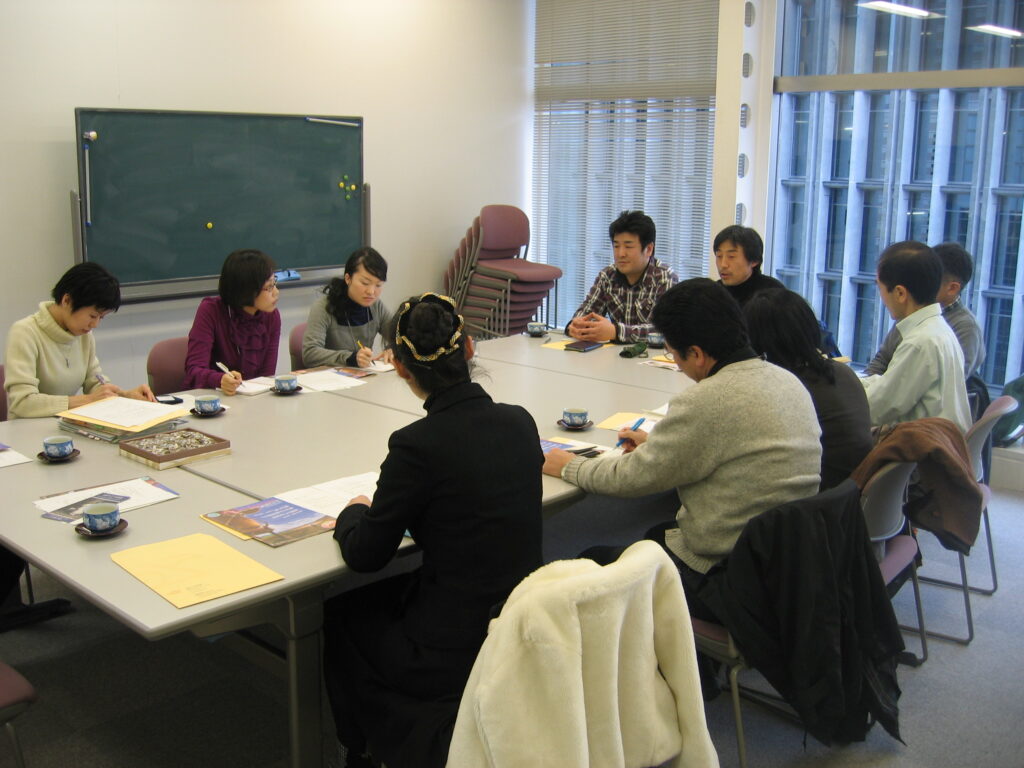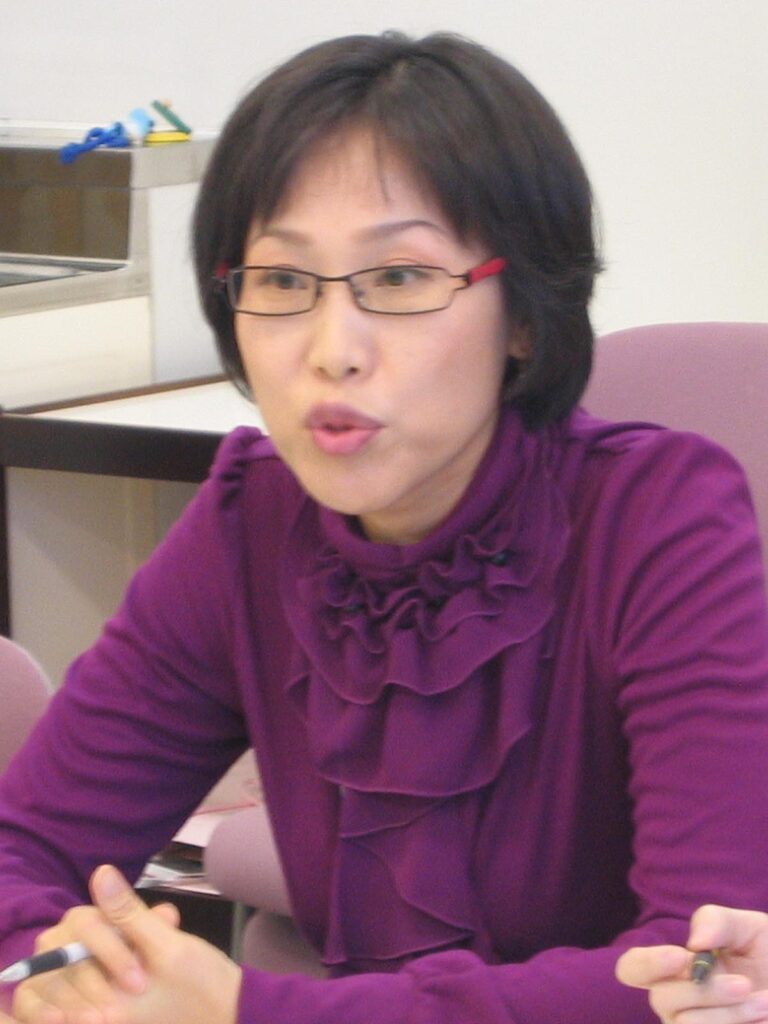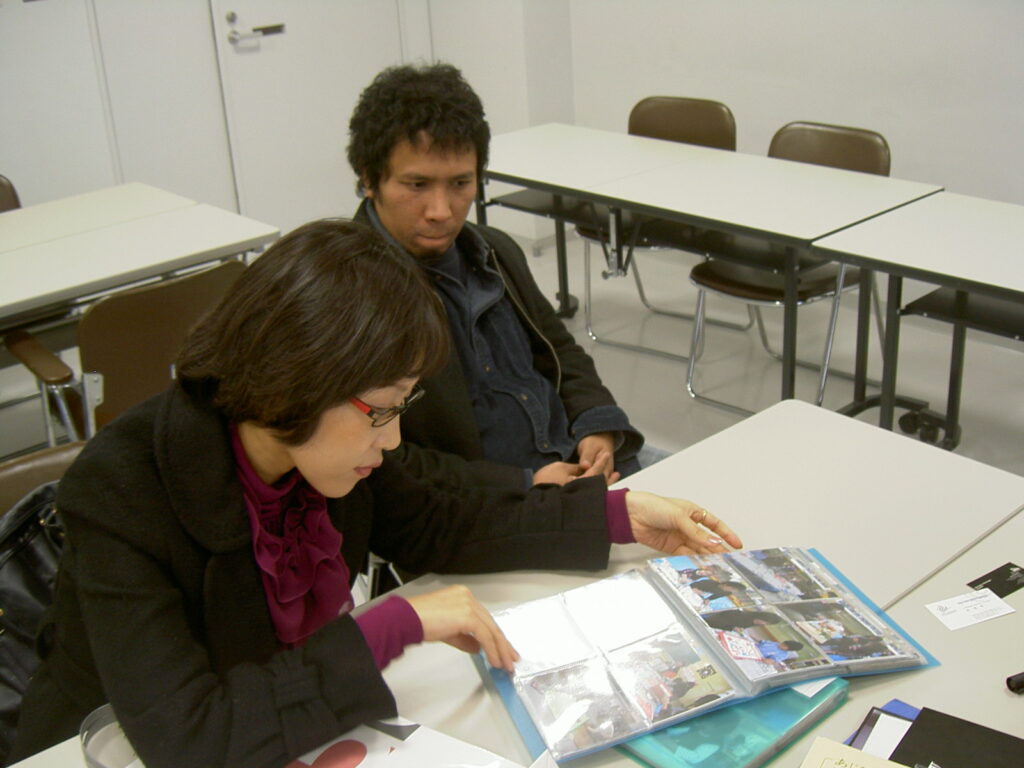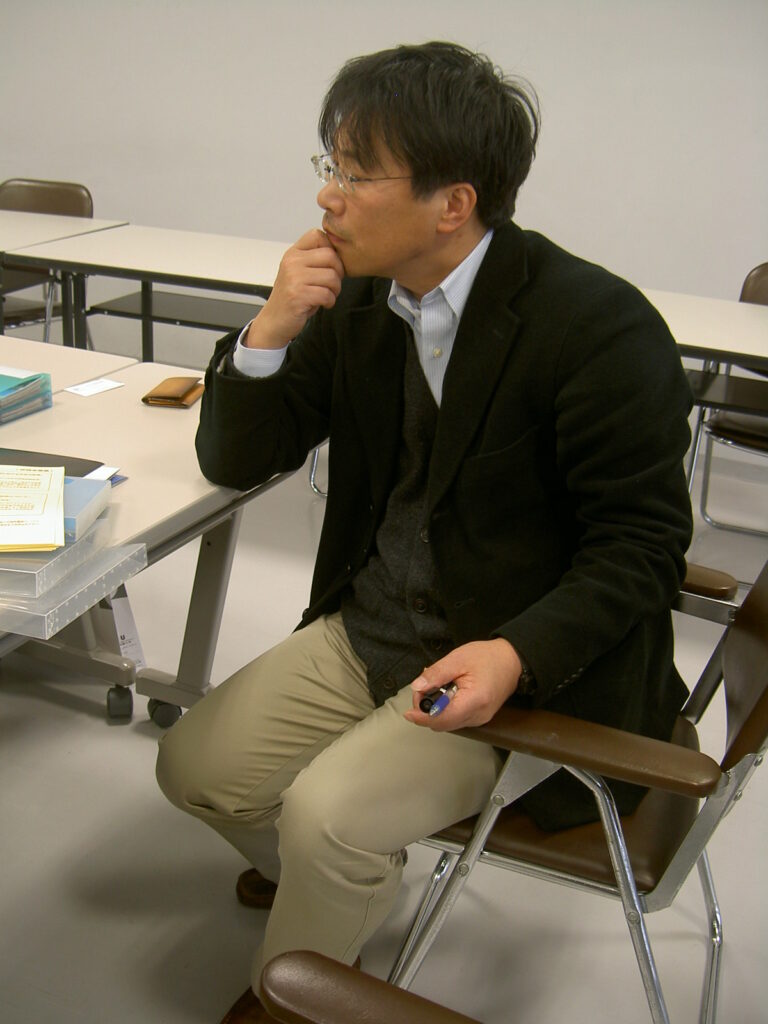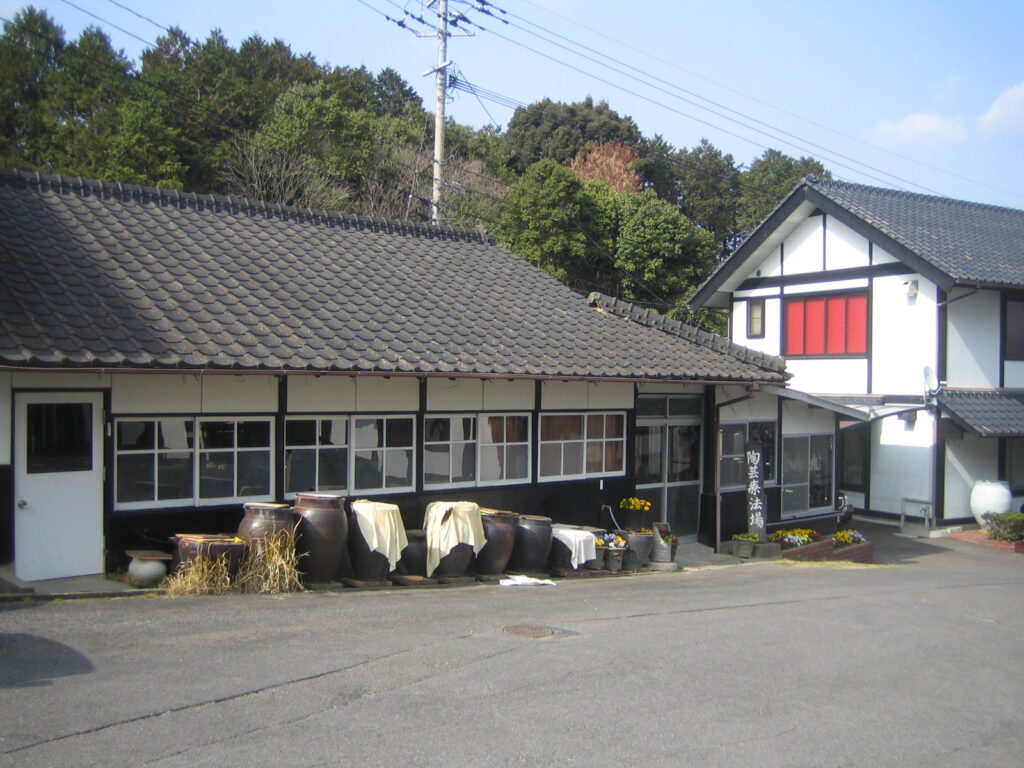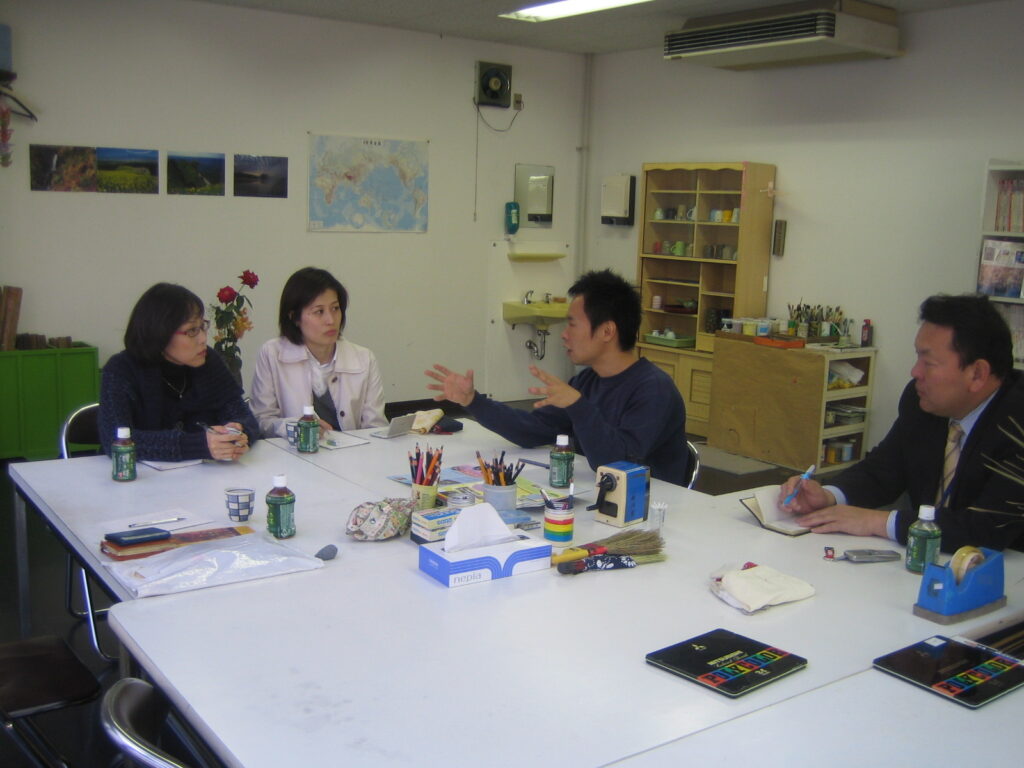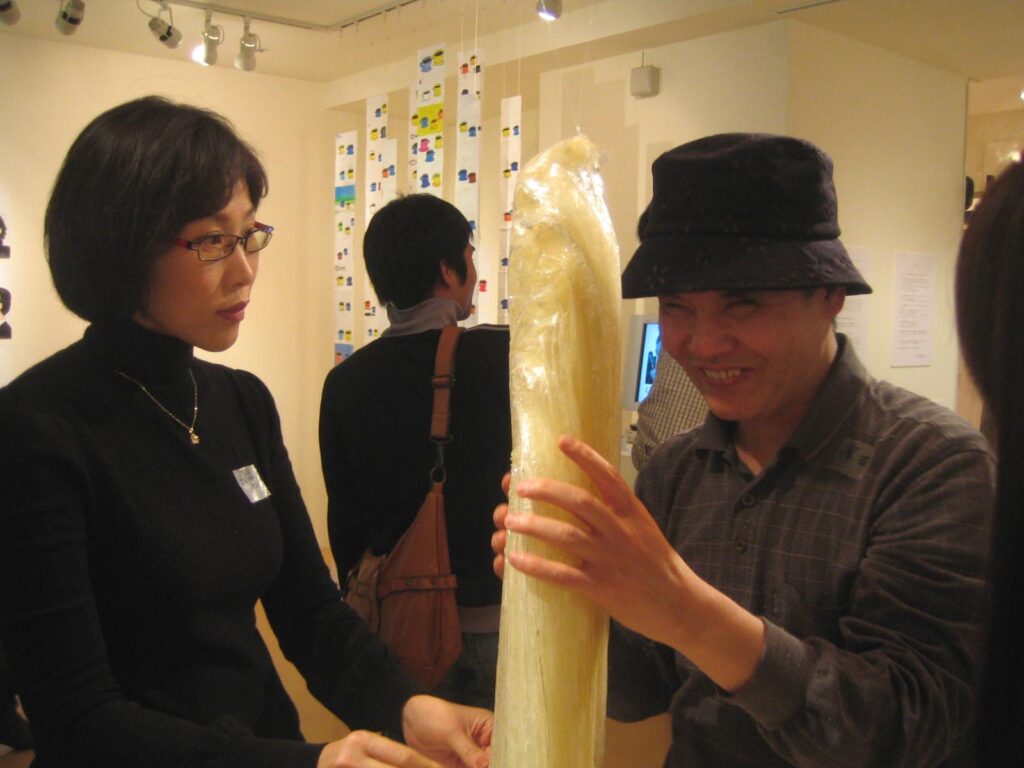 Lecture (Ajibi Art Lecture series)
An art workshop using music: The Difference Between Self-expression in Children With and Without Disability (March 23)
In 2008, Cho ran a workshop in Korea for children with and without intellectual disability . During the workshop, she played Vivaldi and Stravinsky and asked them to paint pictures inspired by the music. Cho shared this experience at her FAAM lecture, discussing the relationshiop between art and music, and the ideal state of art education, including for children with disabilities.
Participants: 46 (venue: Ajibi Hall)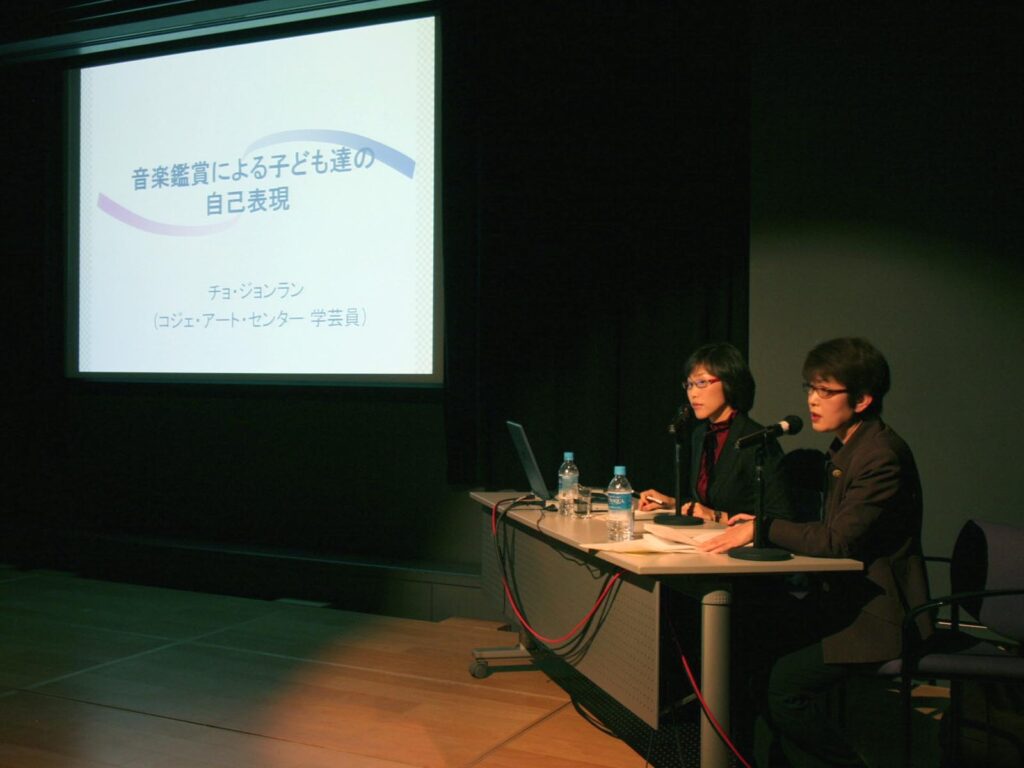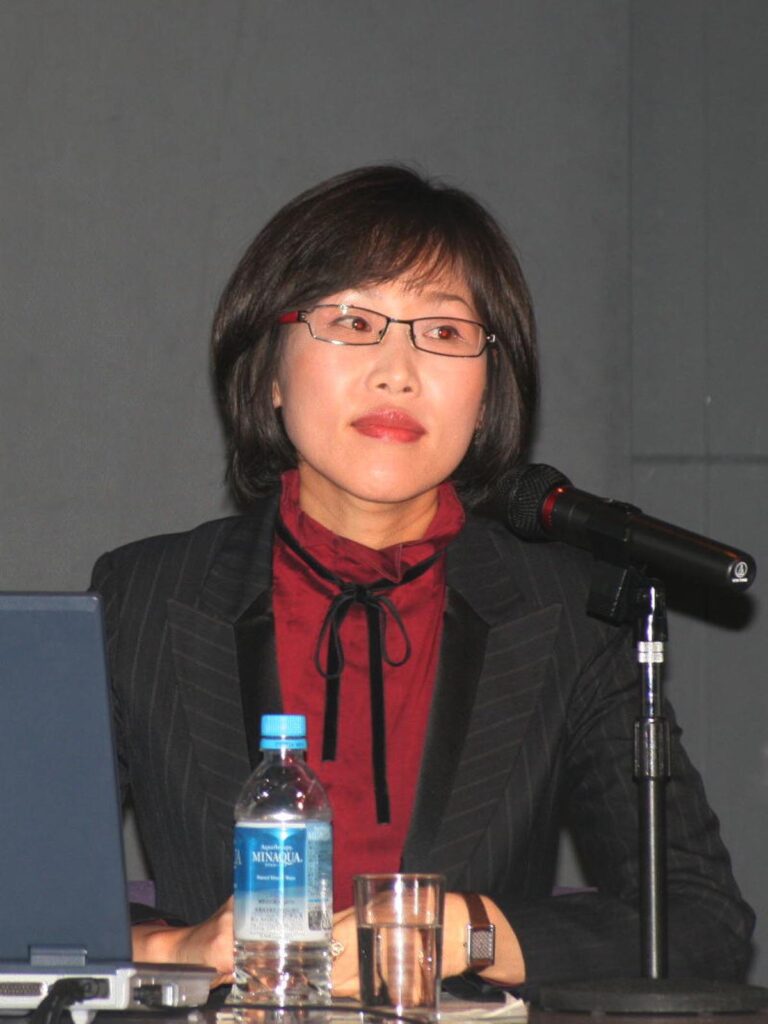 Talks
Talk (January 19)
Cho discussed her work to date along with her plans for the Fukuoka residency.
Participants: 63 (venue: Art Information Corner)
Workshops
A Gallery that Fosters Hopes and Dreams (February 29)
Part I: Eight fourth-graders in Class 2 viewed the museum archive pieces Waiting, by Min Wae Aung, and Lion, by Van Thuyet before creating their own art based on their favorite piece.
Part II: Pupils from Himawari Special Needs School were divided into groups of two before being shown archive works and making artworks.
Participants: 8 fourth-grade students from Imabara Elementary School, 8 pupils from Himawari Special Needs School (venue: Himawari Special Needs School)
Making Mosaics in the Shapes of People, March 4 (Images 15-18)
Cho held a workshop with junior high school students visiting the museum for a practical learning experience. Using Korean and Japanese art materials, the students made mosaics in the form of people.
Participants: 147 Year 2 students from Seiryo Junior High School (venue: Exhibition Gallery)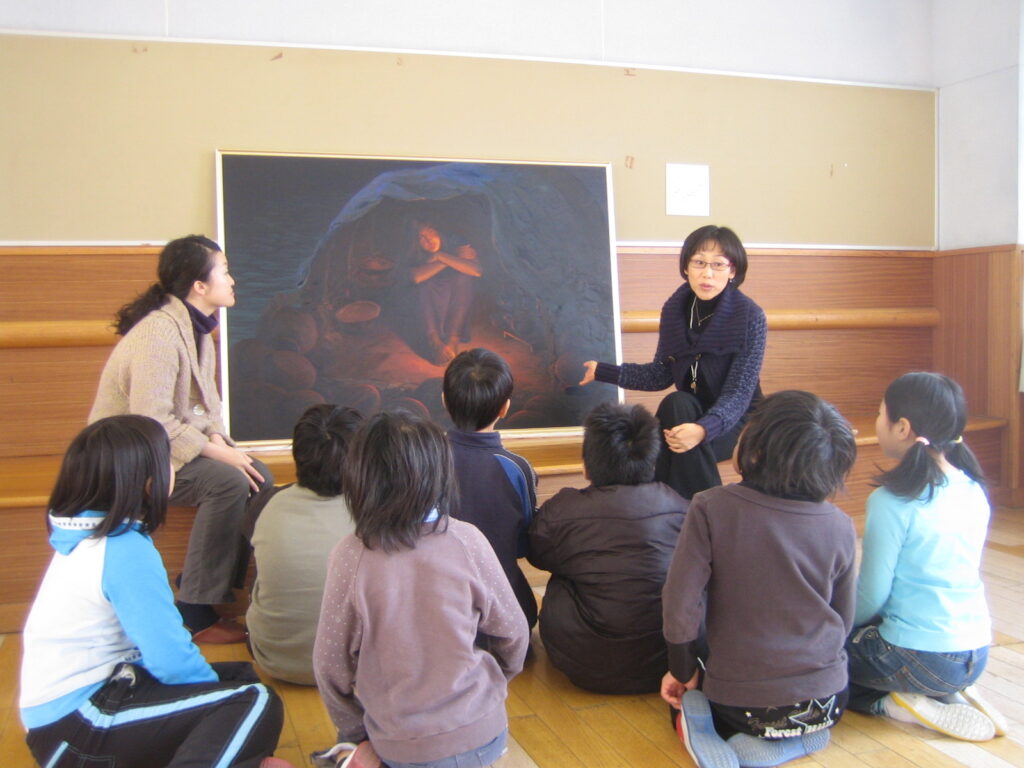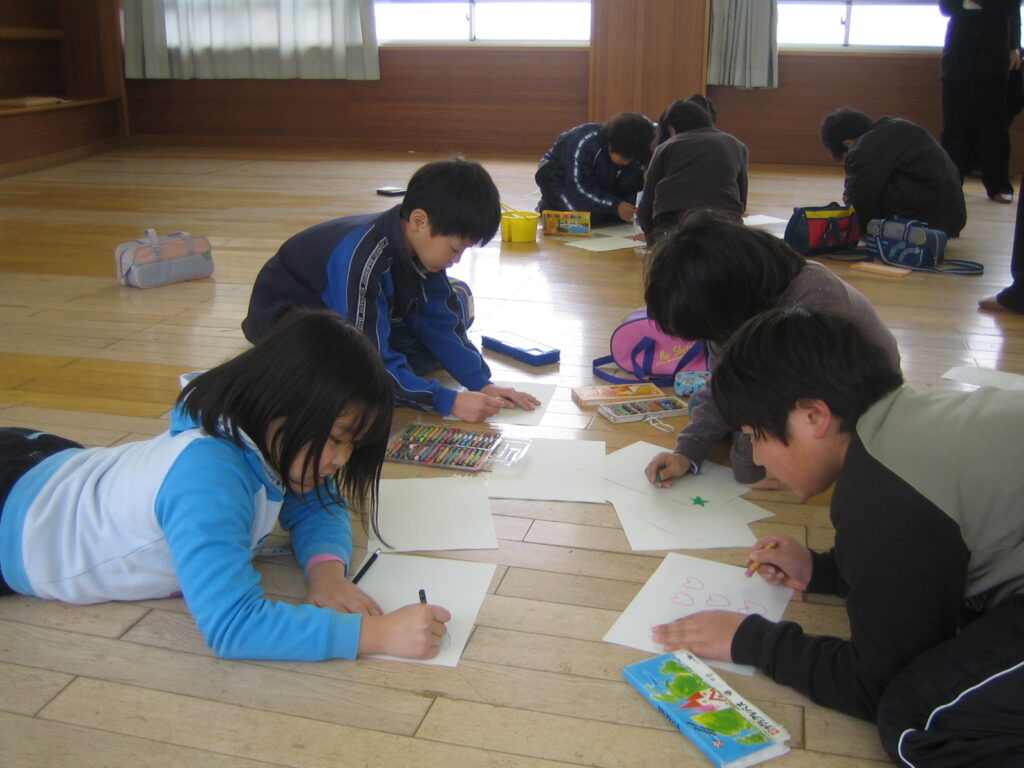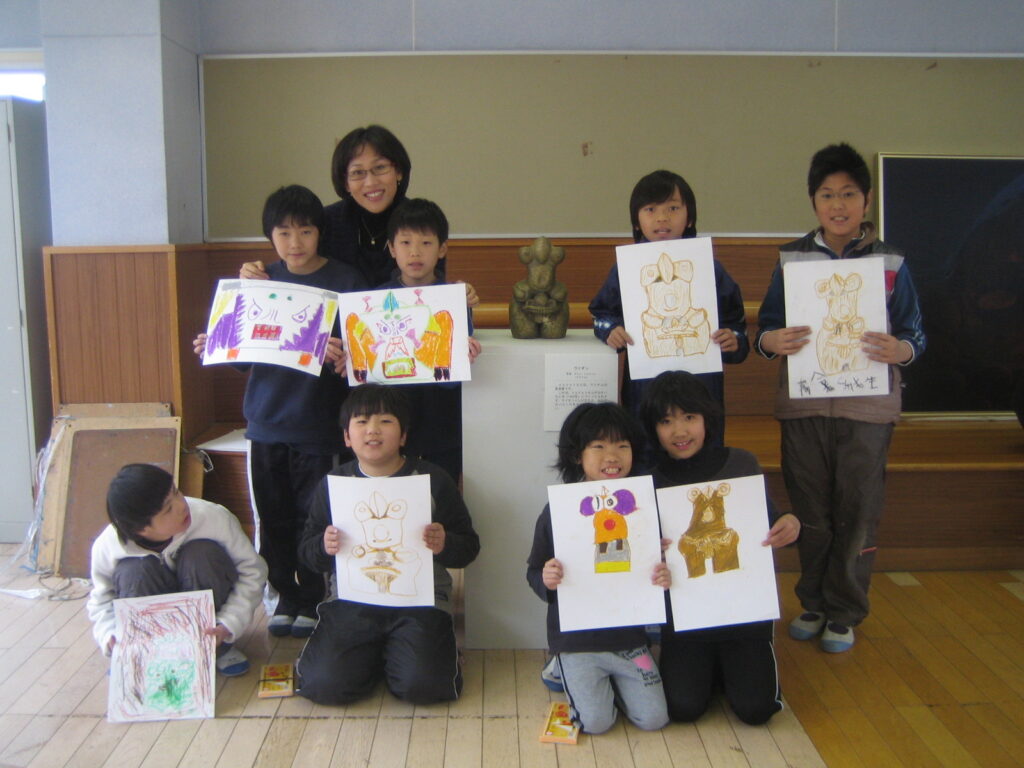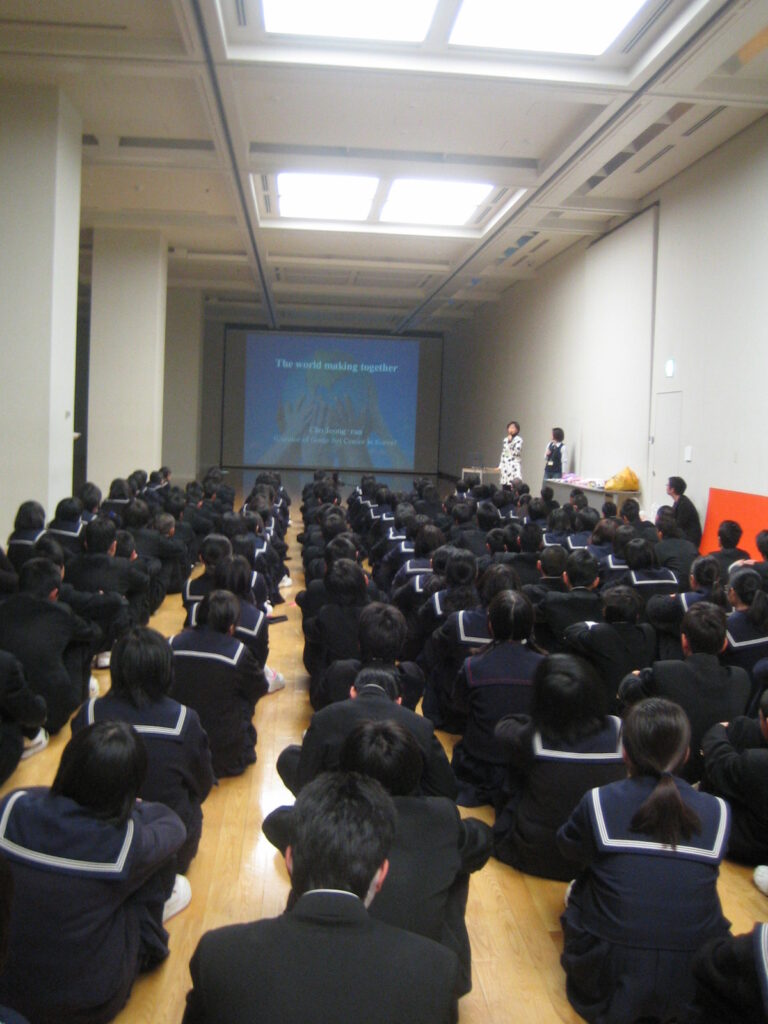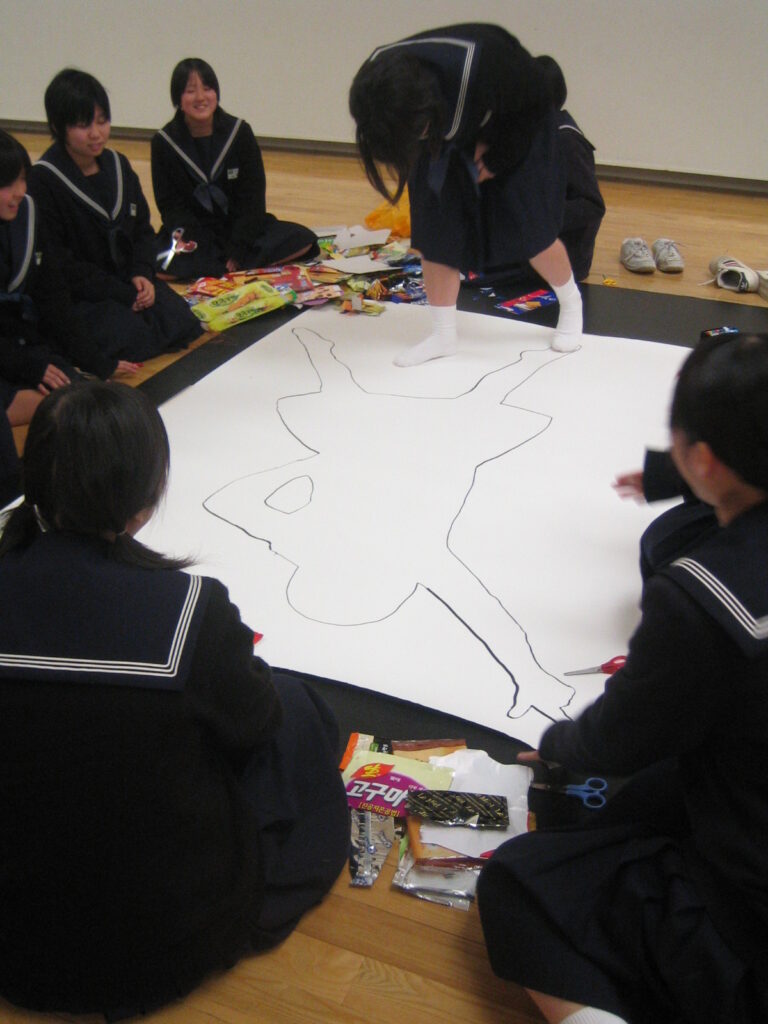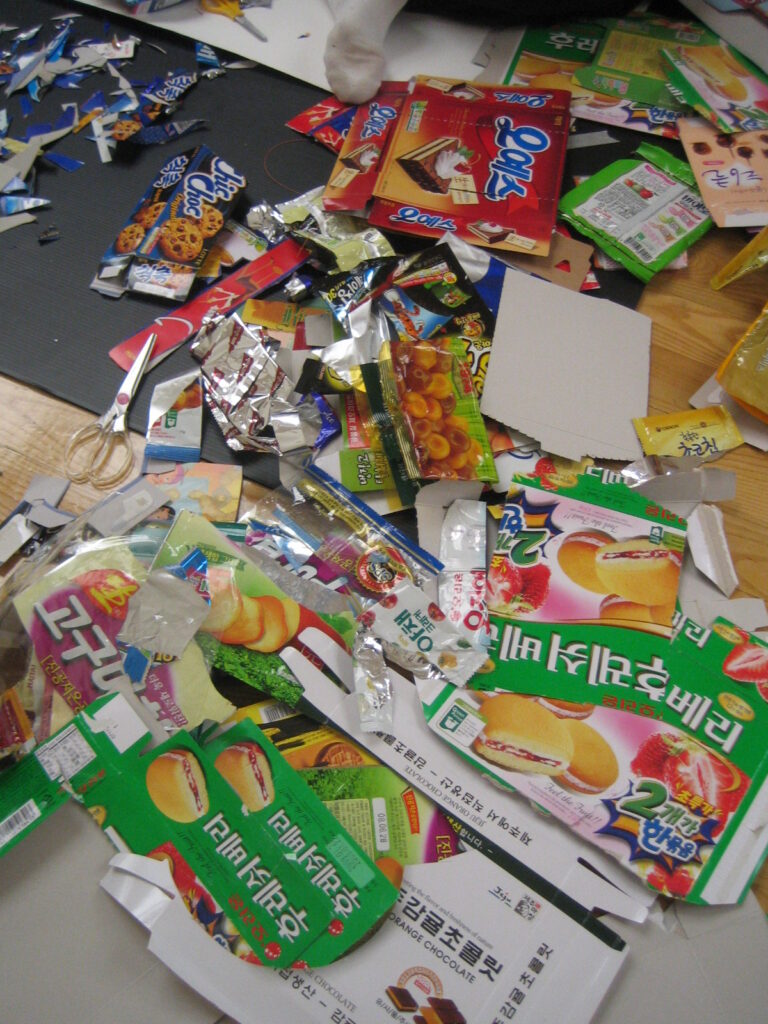 Resident artists from the same year