Aminudin Tua Hamonangan Siregar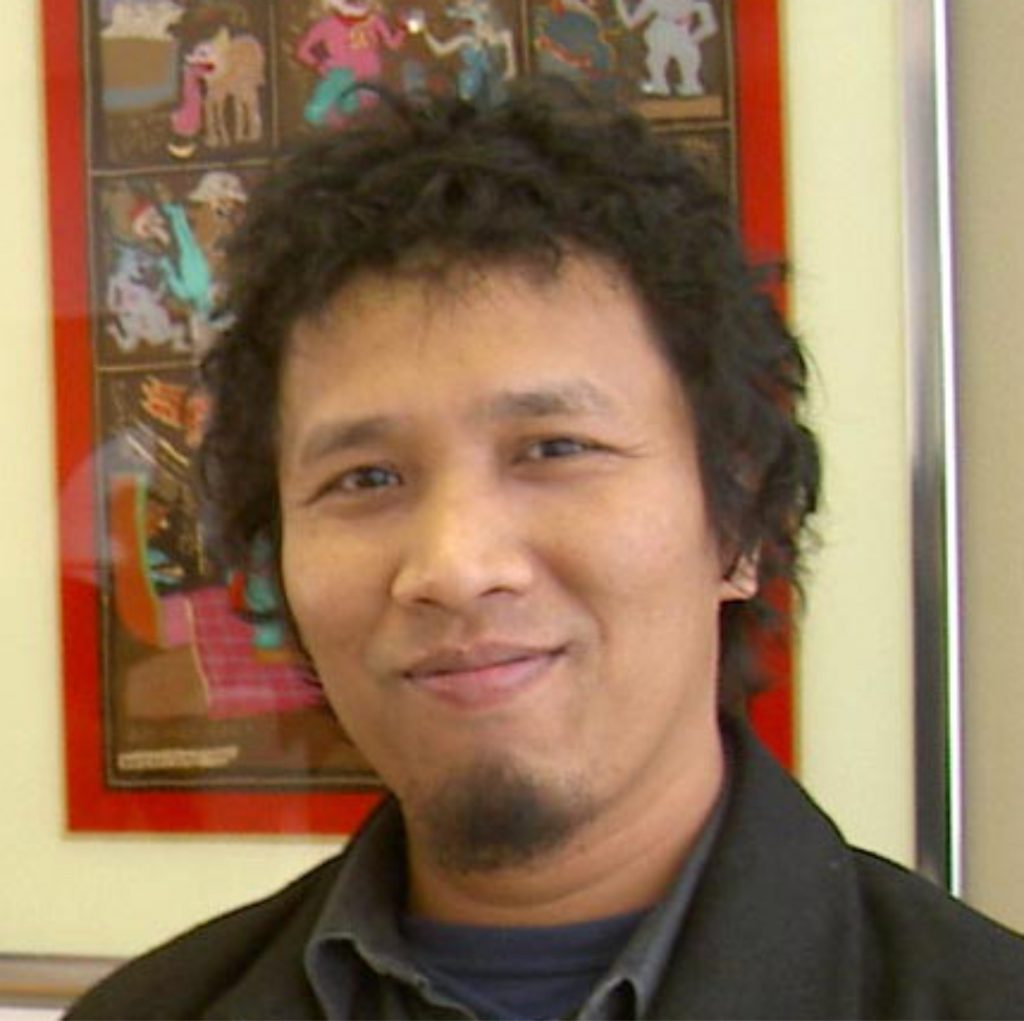 Born 1973 in Indonesia. Obtained his Master's degree in Fine Arts from the Bandung Institute of Arts, and is currently director and head curator at the university's museum.
[Residence Program] Jan 17, 2008〜Apr 1, 2008
Surveys and research
Aminudin studied Indonesian works archived at the museum, and researched the Keimin Bunka Shidōsho, founded in Indonesia during the Pacific War.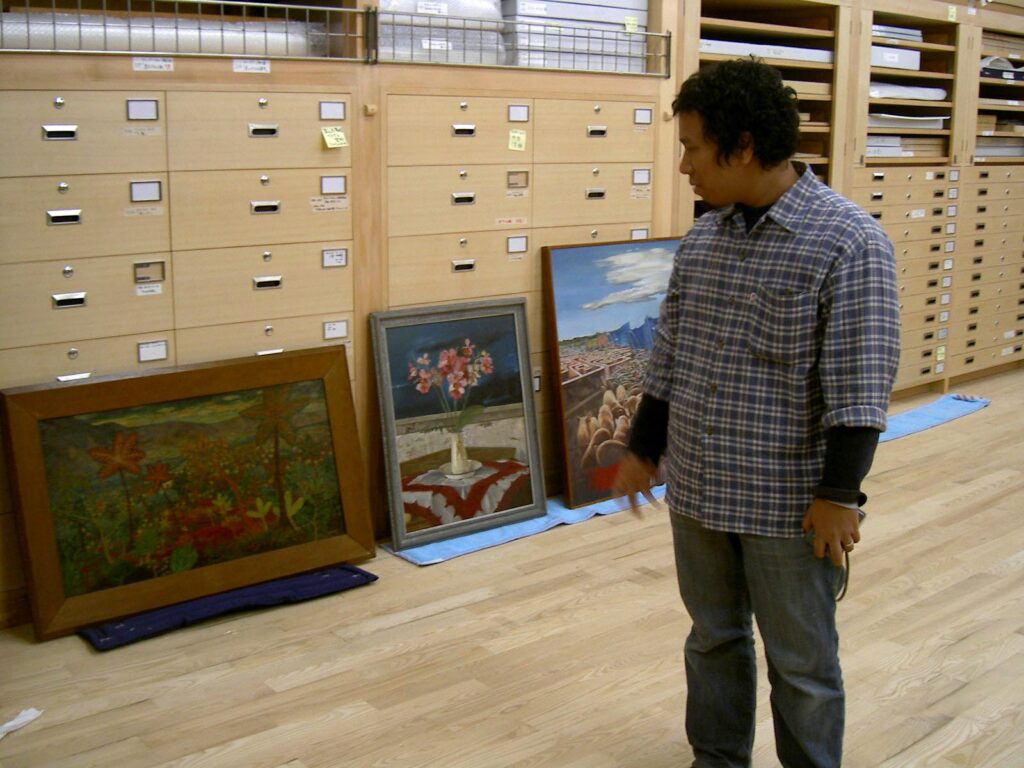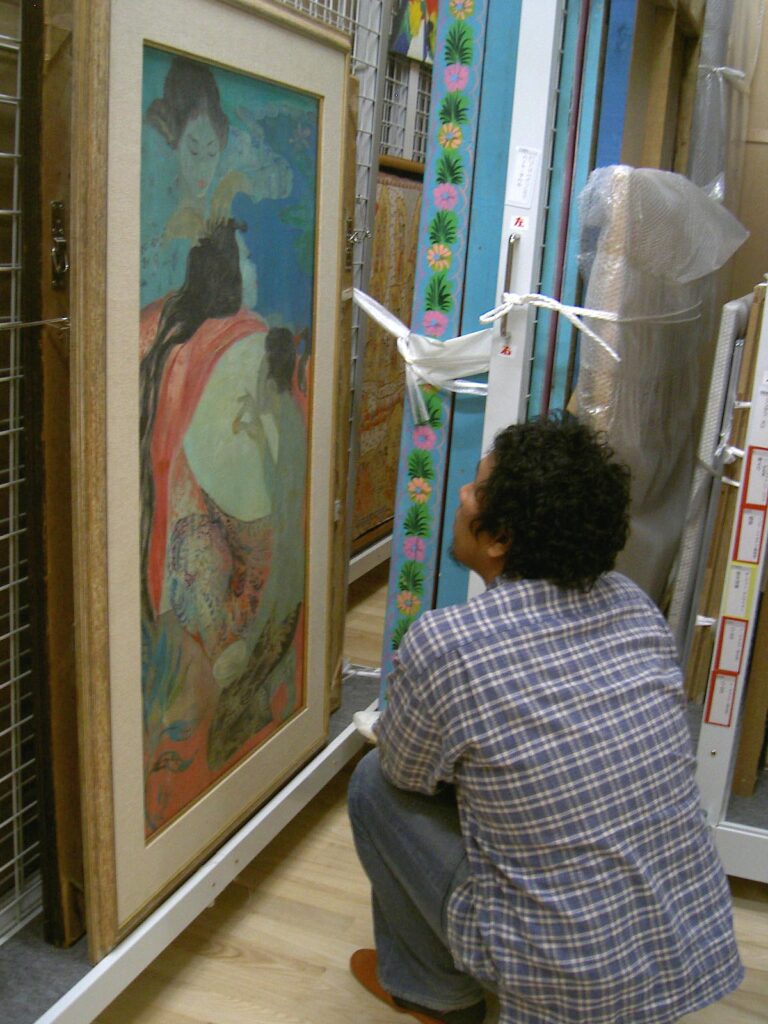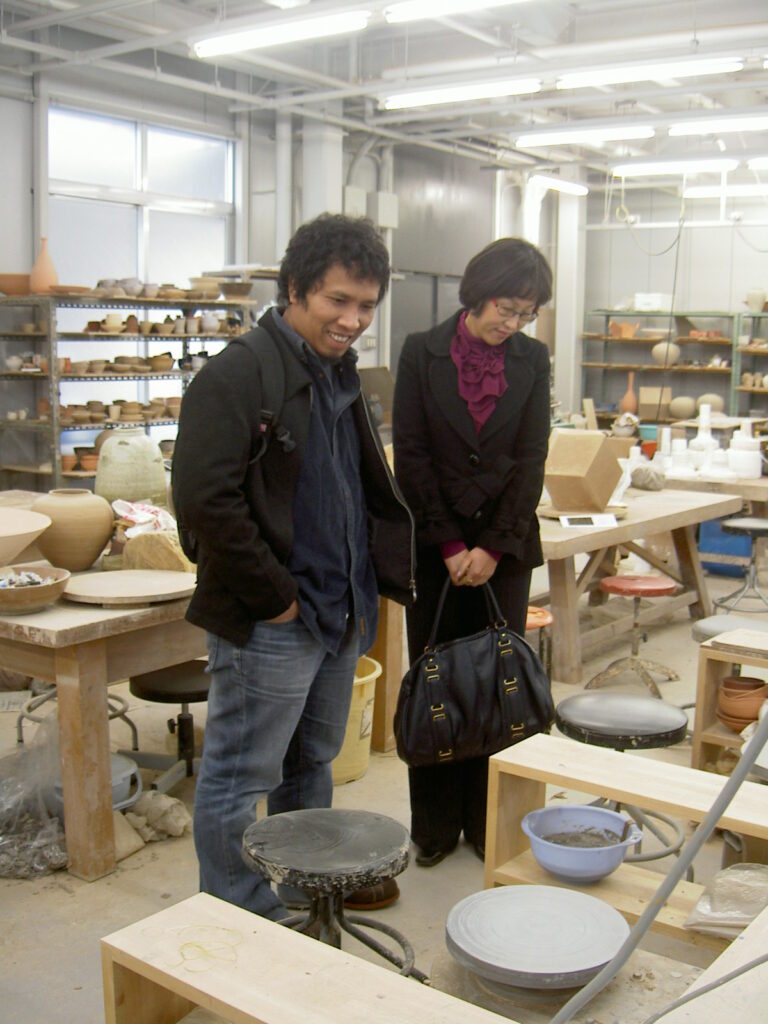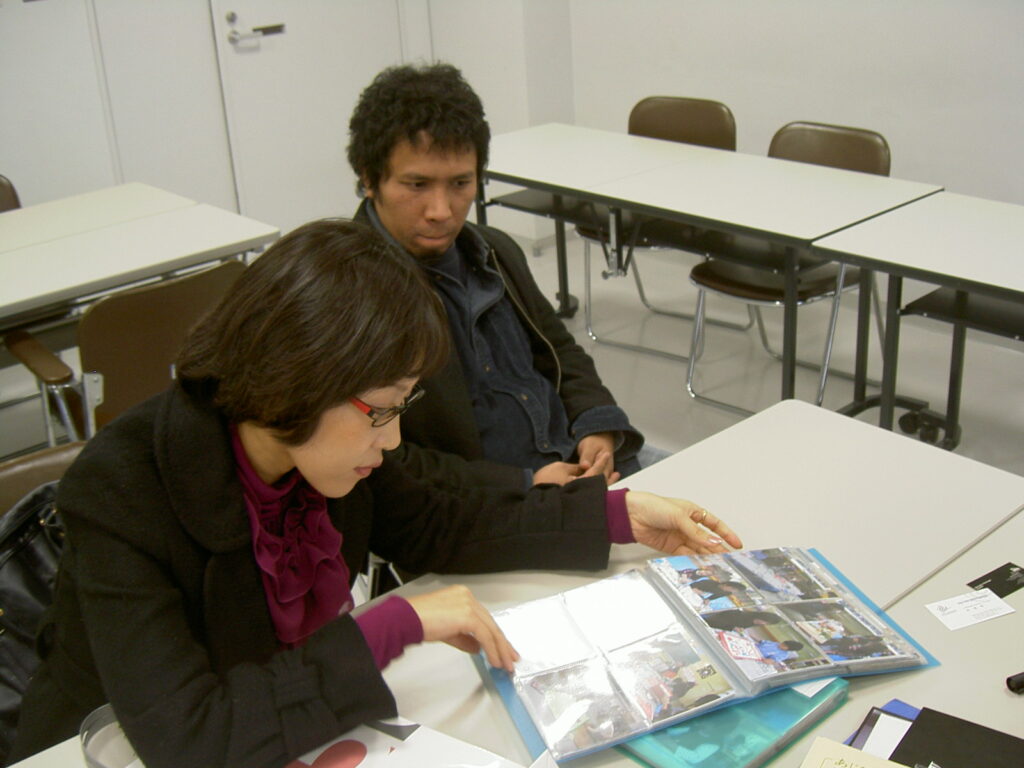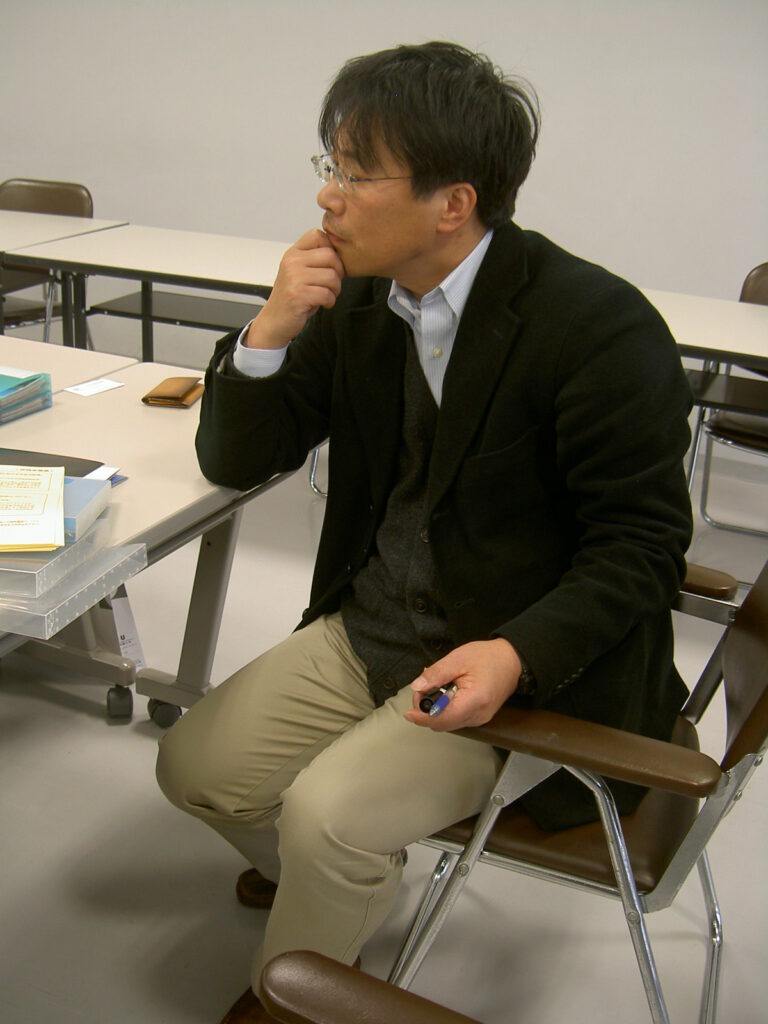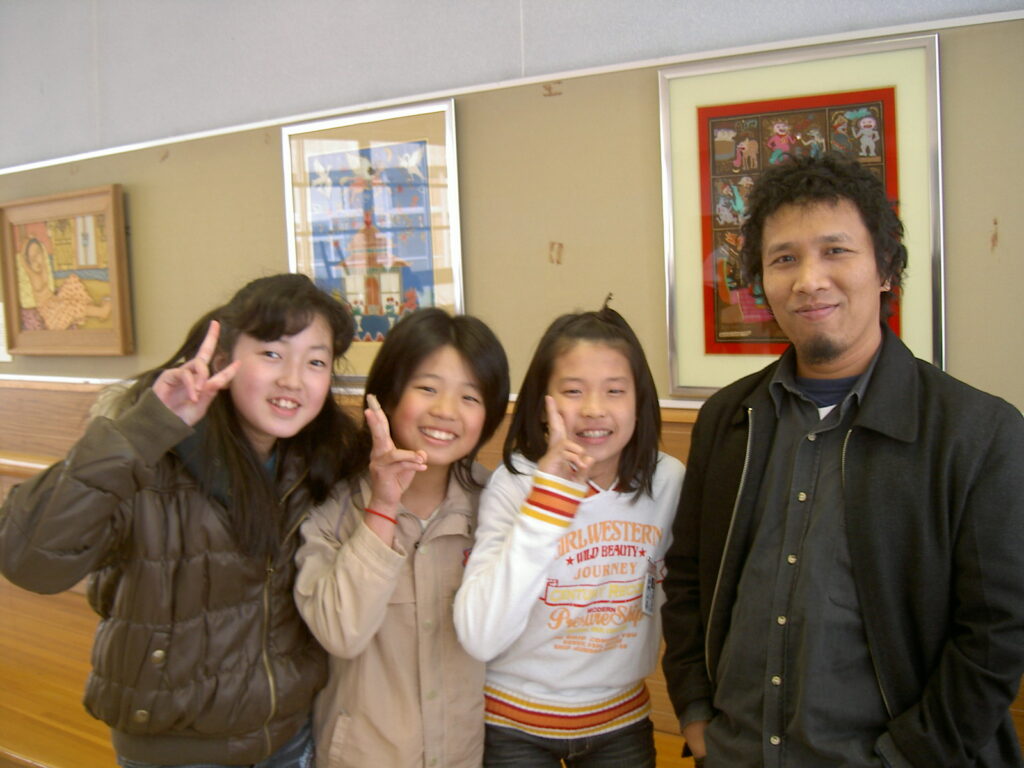 Lecture (Ajibi Art Lectures)
Propaganda Art and the Influences of Japan on Indonesian Art, March 15
The was Keimin Bunka Shidōsho established in Java, Indonesia, during the Pacific War in 1943. Originally an offshoot of Japanese military propaganda, the center had a profound influence on literature, music, theater, film and art in Indonesian culture at the time. In this lecture, Aminudin explored how this cultural institution influenced contemporary Indonesian art.
Participant: 49 applicants (venue: Ajibi Hall)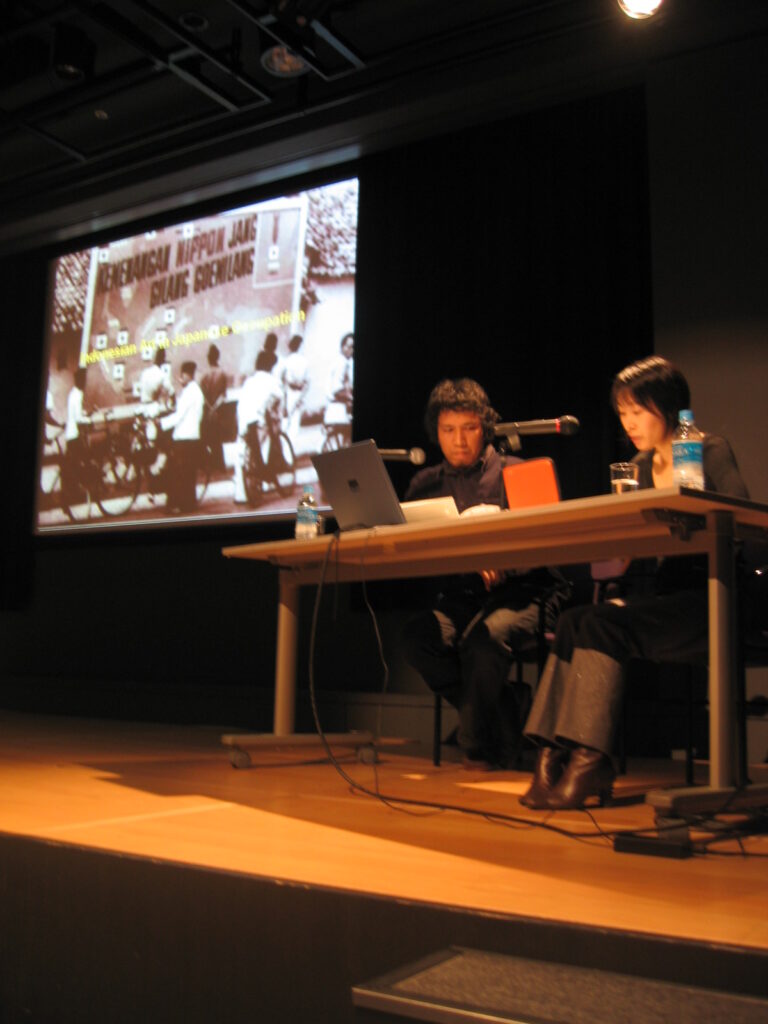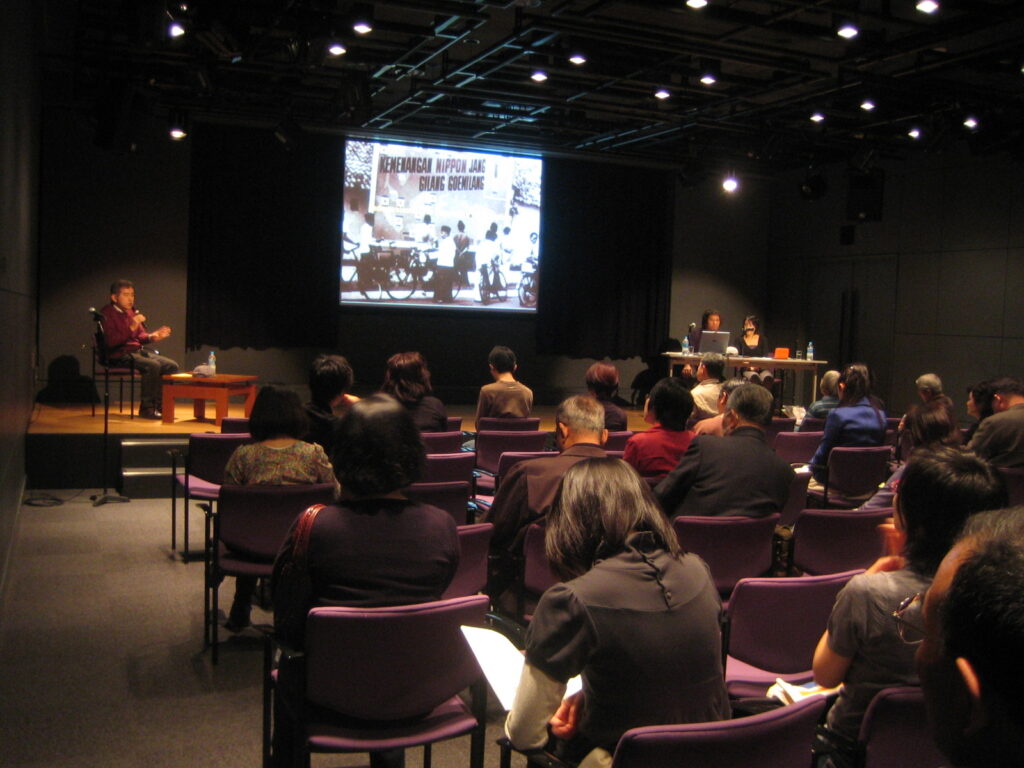 Talks
Talk, January 19
Aminudin discussed his work to date along with his plans for the Fukuoka residency.
Participants: 63 (venue: Art Information Corner)
School Program, February 28
Introducing the culture of Indonesia.
Participants: All 20 students from Oshima Junior High School, Munakata City (venue: Art Information Corner)
School Program, March 11
Introducing the culture of Indonesia.
Participants: 64 sixth-graders from Higashi Sumiyoshi Elementary School (venue: Art Information Corner)
Let's Go! FAAM, March 1
After discussing one of the Indonesian artworks displayed at the Children's Advisory Center, Aminudin taught the children how to play a popular Indonesian bottle-racing game.
Participants: 20 elementary and junior high school students (venue: Children's Advisory Center)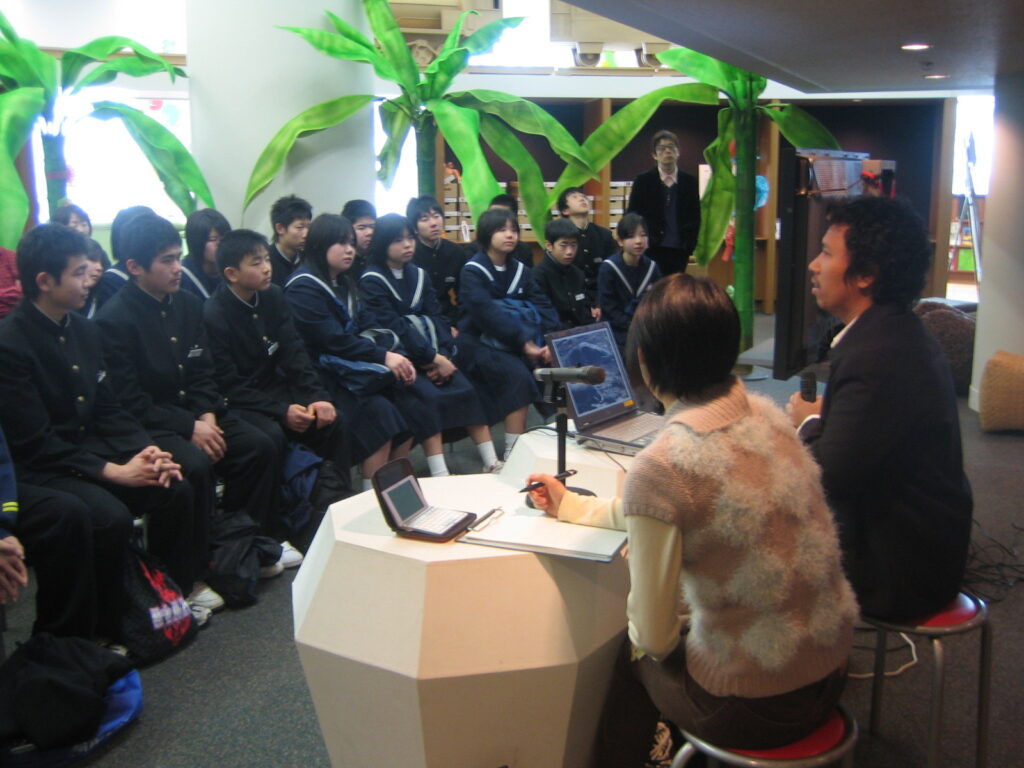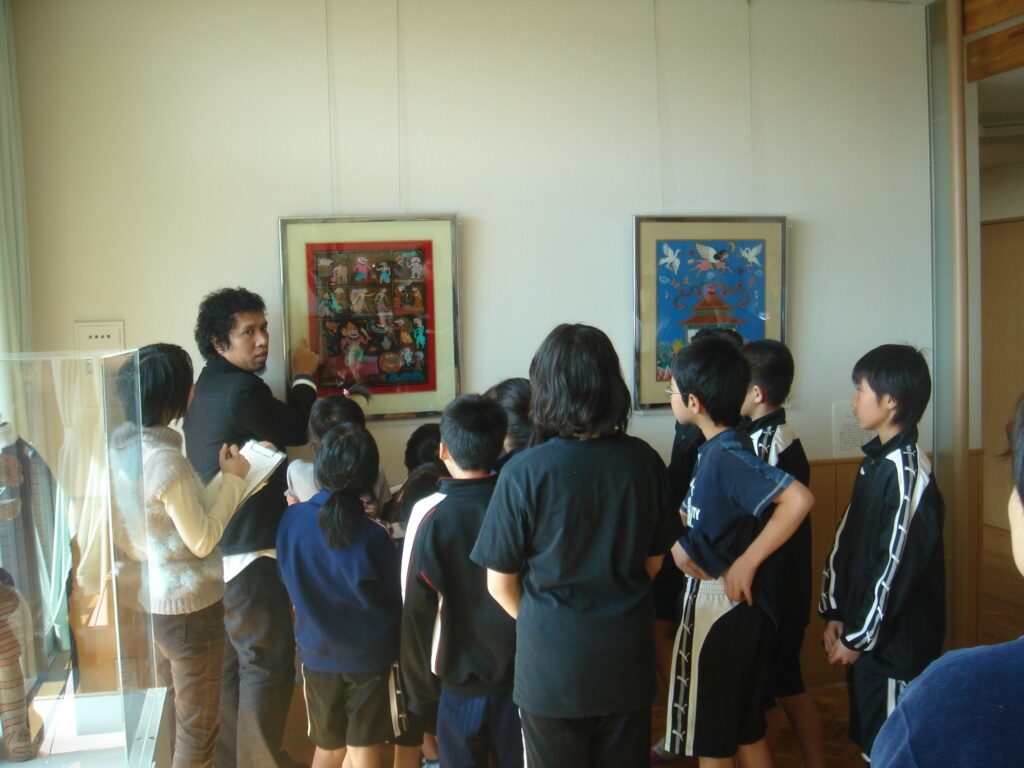 Workshops
The Indonesia of My Imagining, February 29
Participants made postcards to send to elementary school children in Indonesia.
Participants: 24 fouirth-graders from Imajuku Elementary School (venue: Imajuku Elementary School)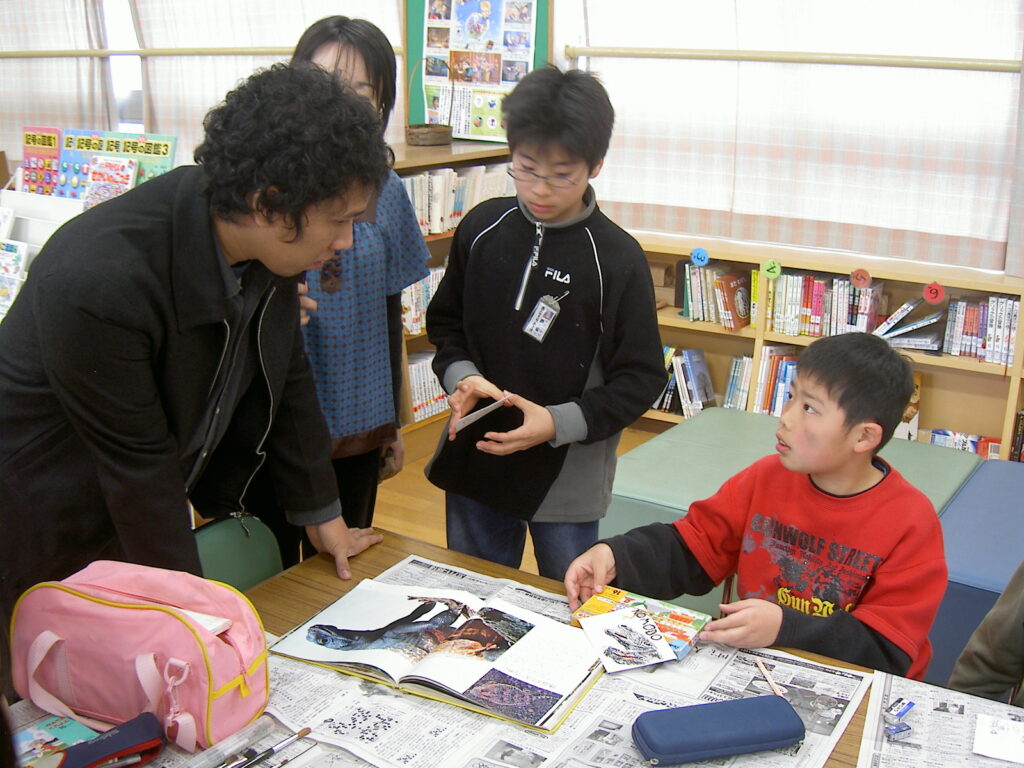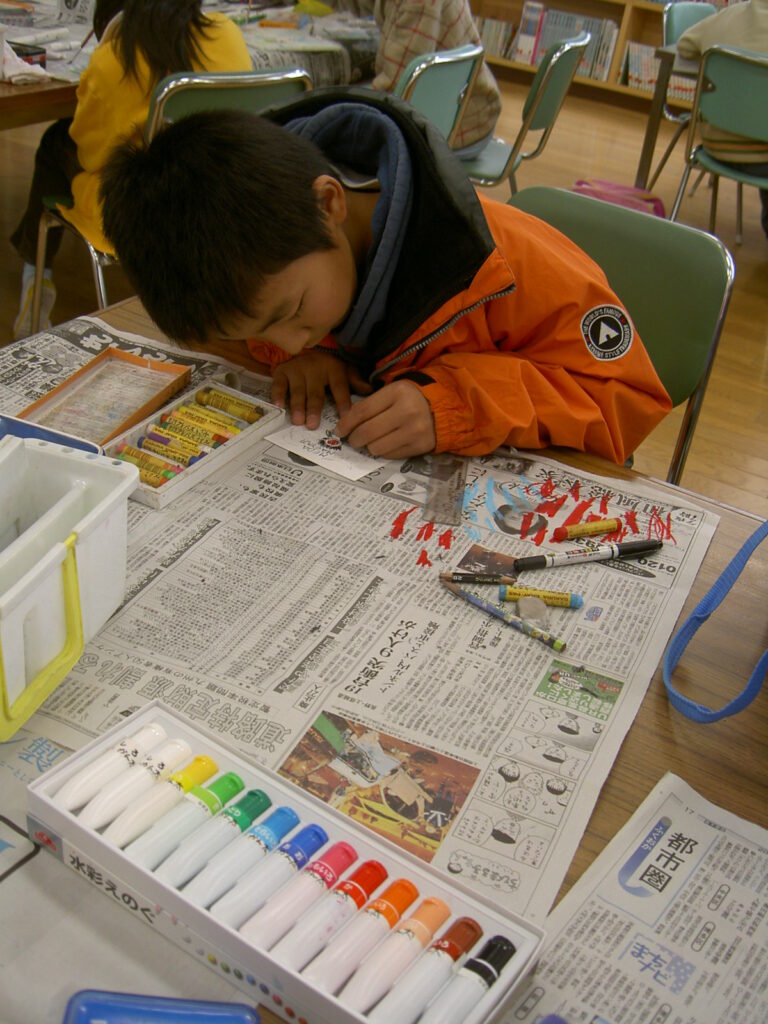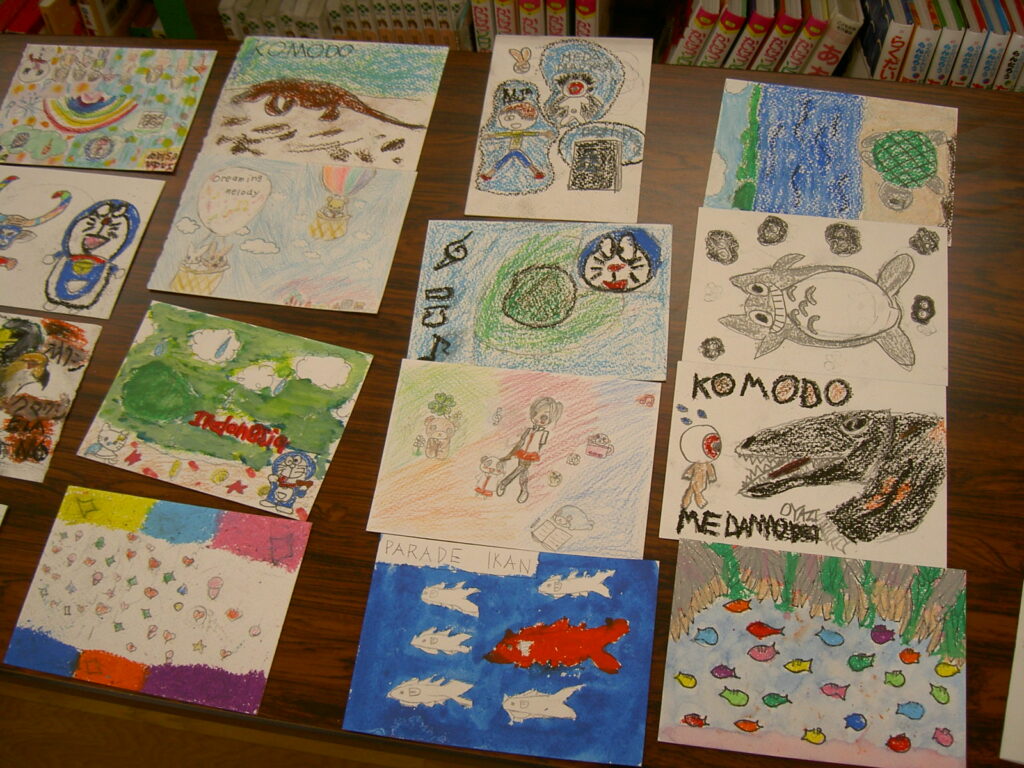 Resident artists from the same year