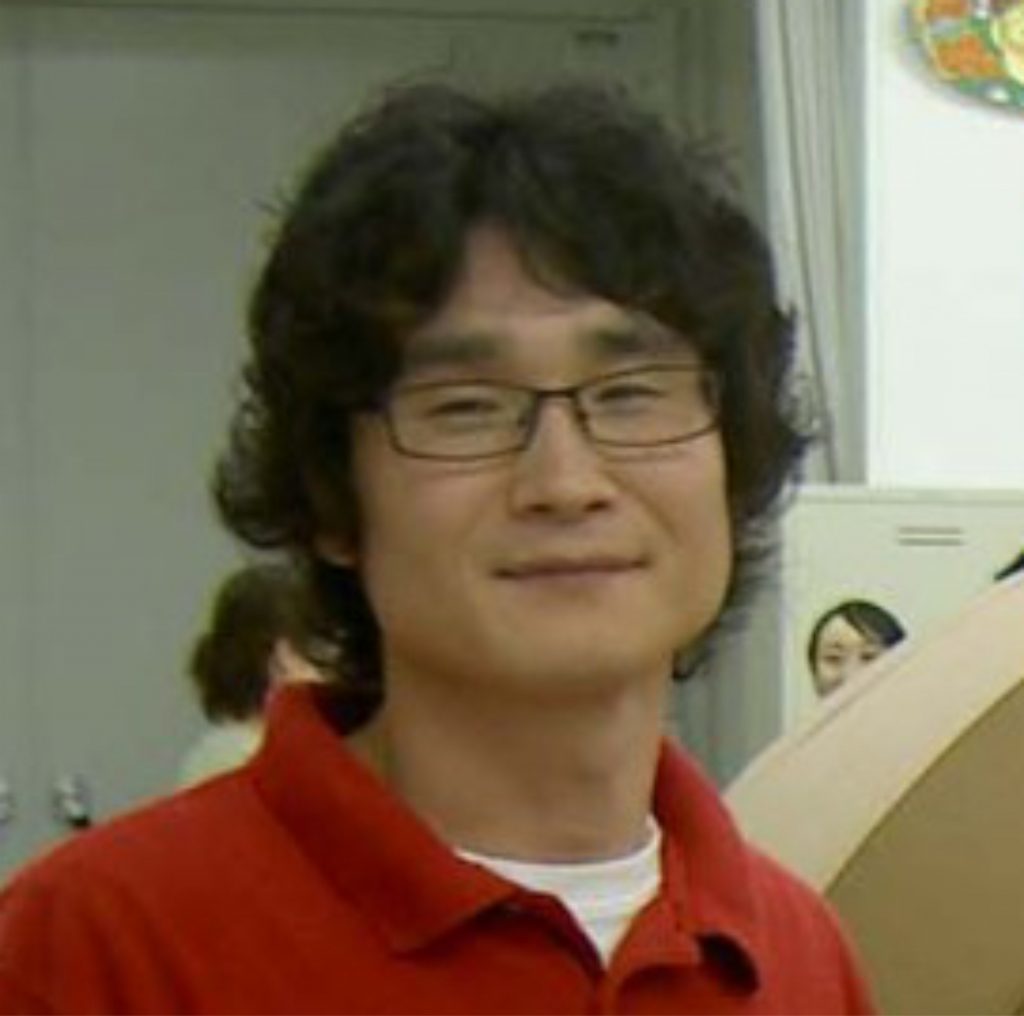 Born 1976 in Korea. Received his Master's degree in sculpture from Chosun University, Gwangju, in 2005. Based in Gwangju, where he was artist in residence at the Gwangju Museum of Art's Yongsan-dong Art Studio in 2006.
[Residence Program] May 9, 2007〜Aug 2, 2006
Overview
Created a large-scale installation, A Dream-like Scene, featuring a train and railroad tracks composed from cardboard.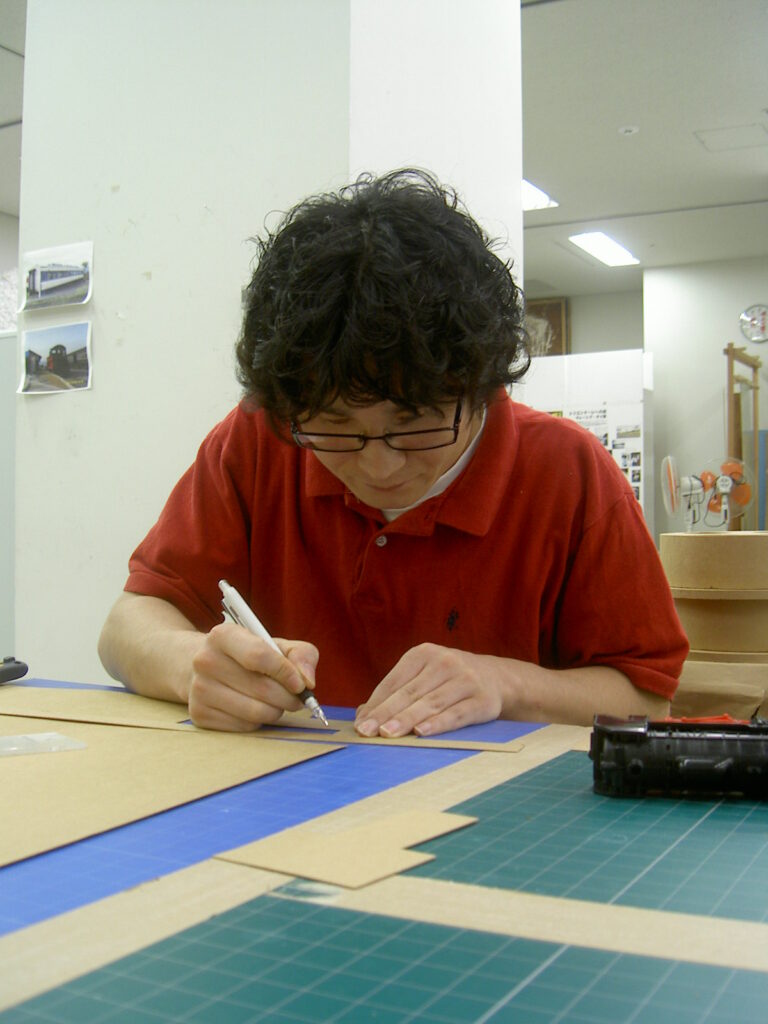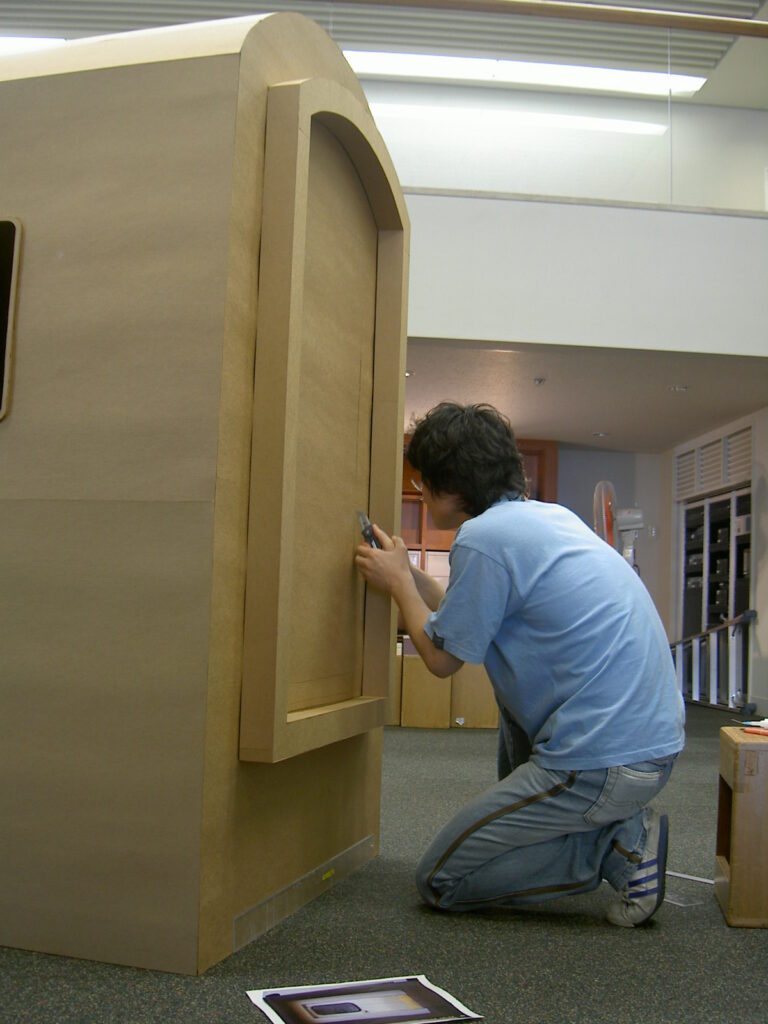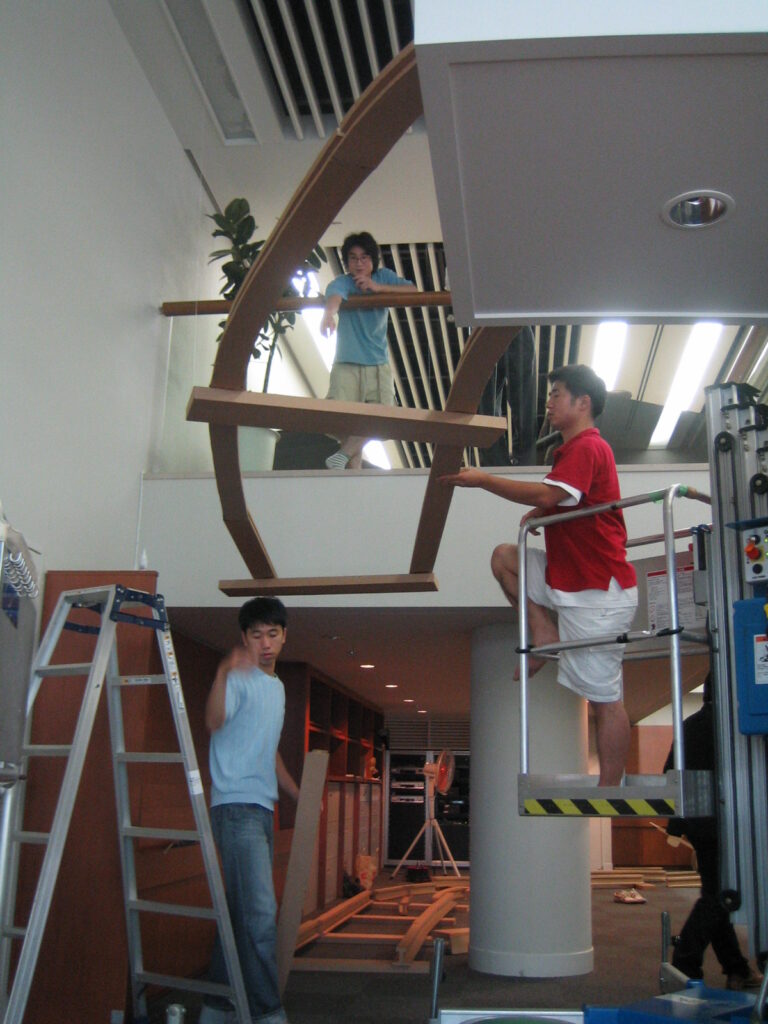 Workshops
Making Pop-Up Picture Books (June 9)
Recreating Korean fairytales as cardboard pop-up books.
Participants: Approximately 20 elementary and junior high school students from the Korean Education Institute (Fukuoka Church of the Korean Christian Church in Japan)
Making Music Notes Using Cardboard (June 22)
Participants: 57 students from Higashisumiyoshi Junior high school (venue: Sculpture Lounge)
Playing with Paper (eight sessions from June 23 – July 16)
Visitors to the museum were invited to make music notes using cardboard, which volunteer staff then arranged to form the score for the Japanese song Furusato.
Participants: 108 (venue: Sculpture Lounge)
Making Vehicles (July 13)
Students from a special needs school attended a workshop to create 3D objects using PET bottles and paper boxes.
Participants: 64 students from the Ikinomatsubara Special Needs School (venue: Sculpture Lounge)
Creating a Camera Obscura (July 28)
Using cardboard boxes to create a camera prototype known as a Camera Obscura.
Participants: 30 (venue Open Studio)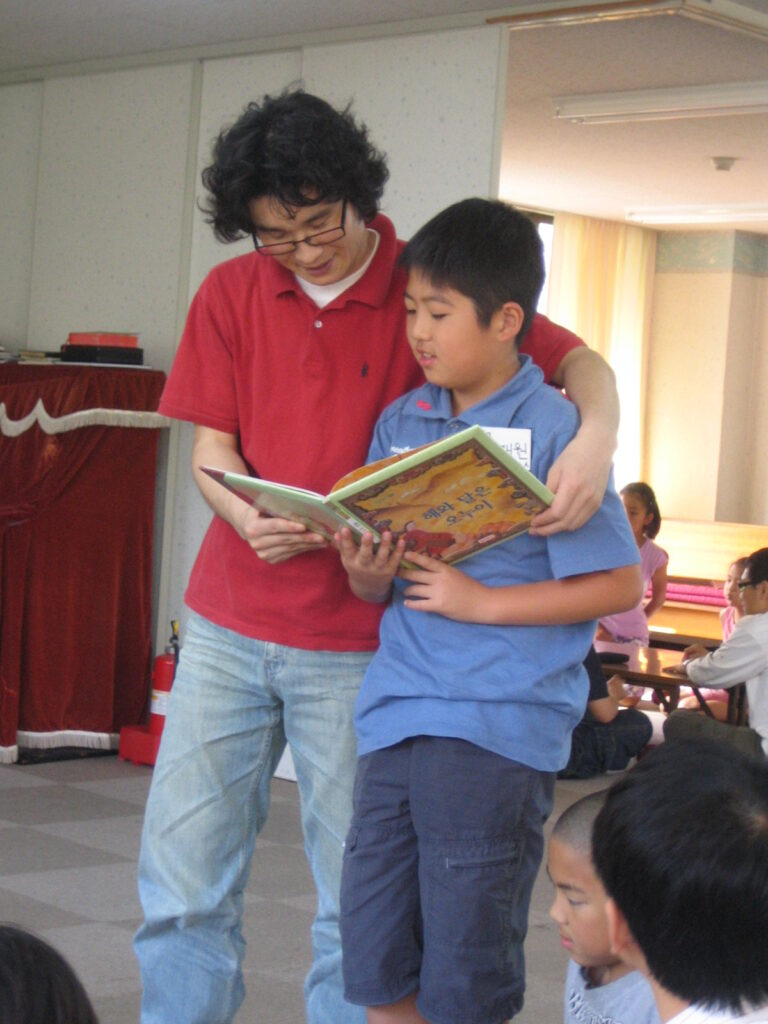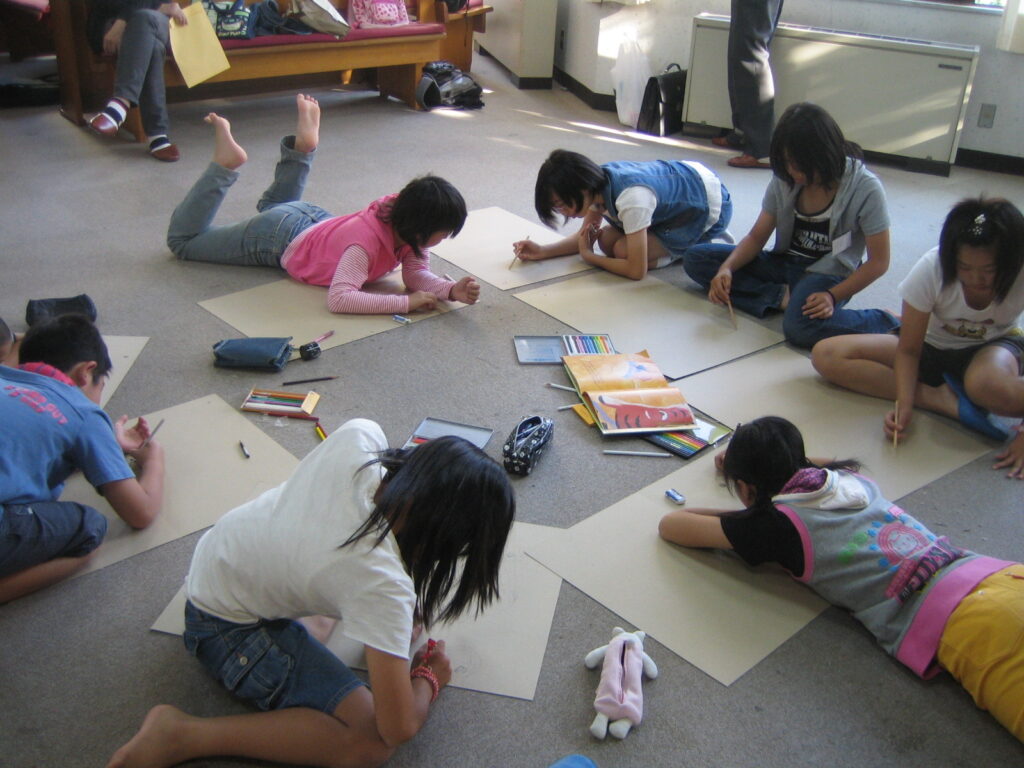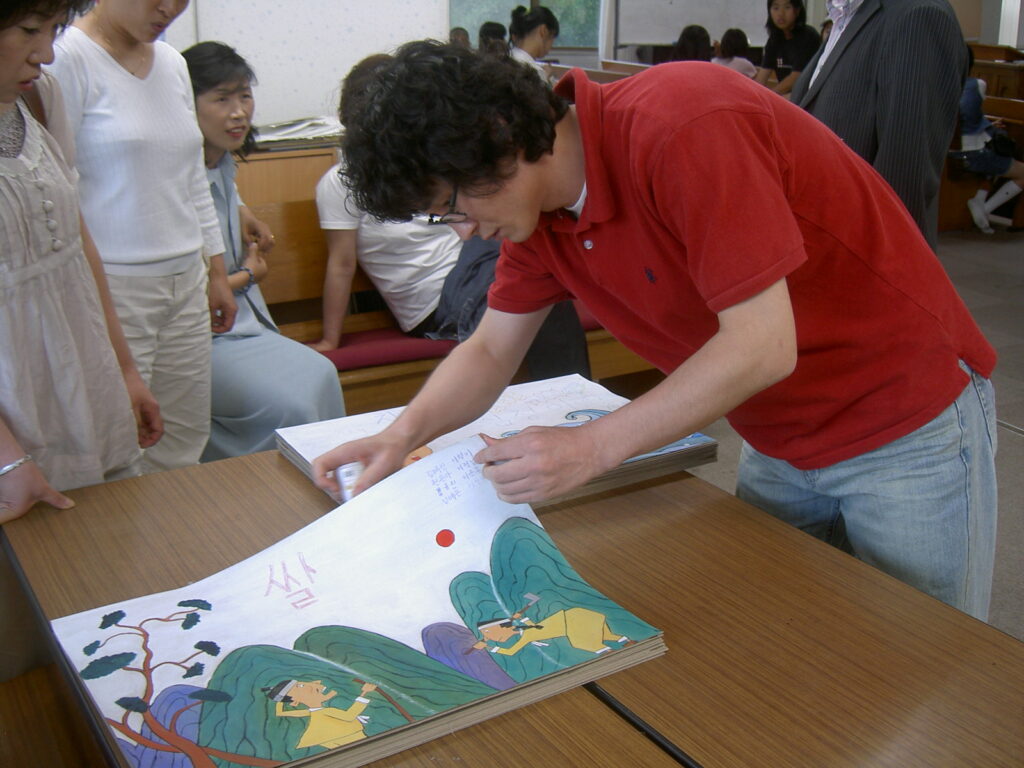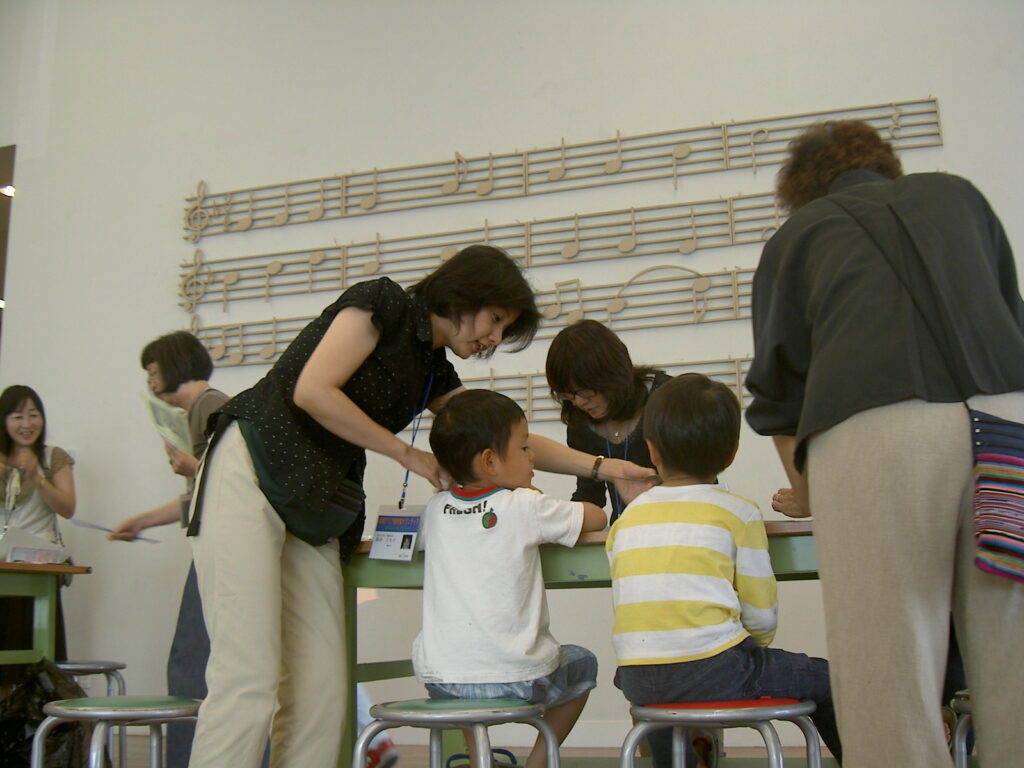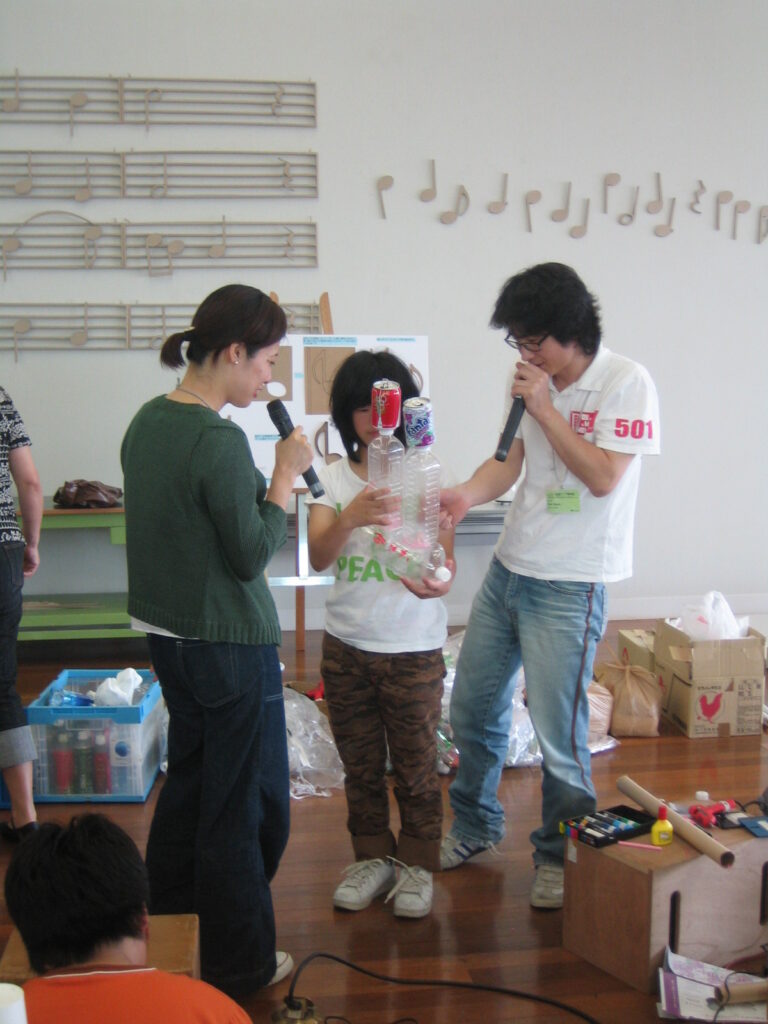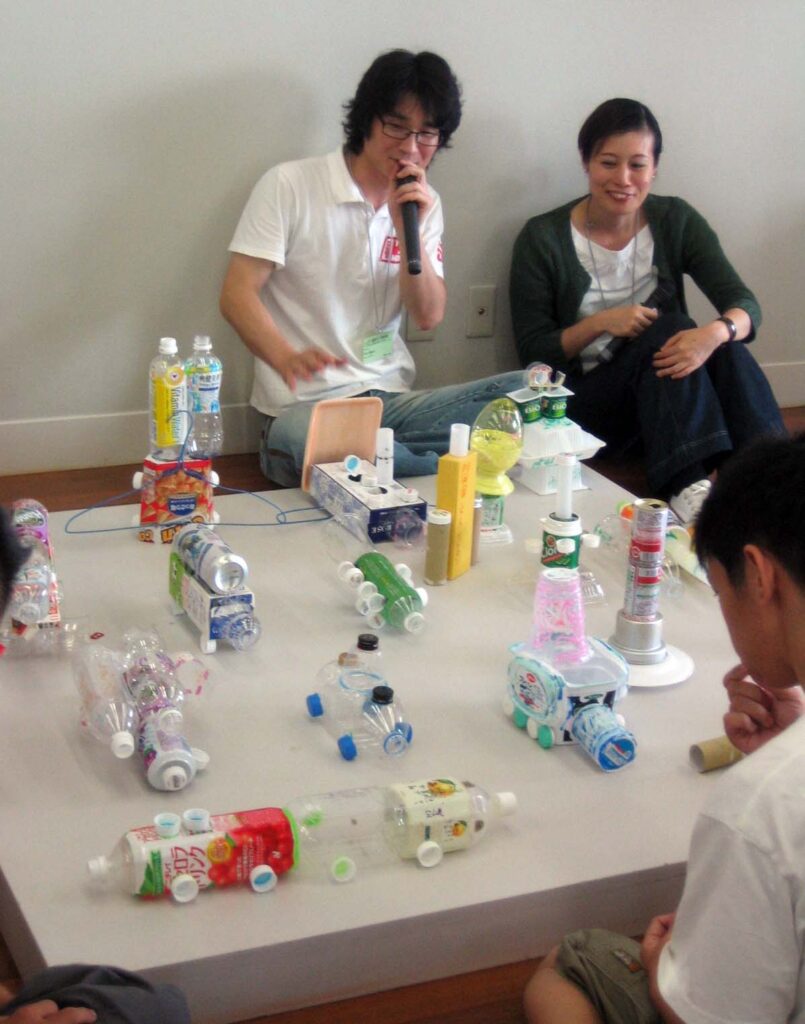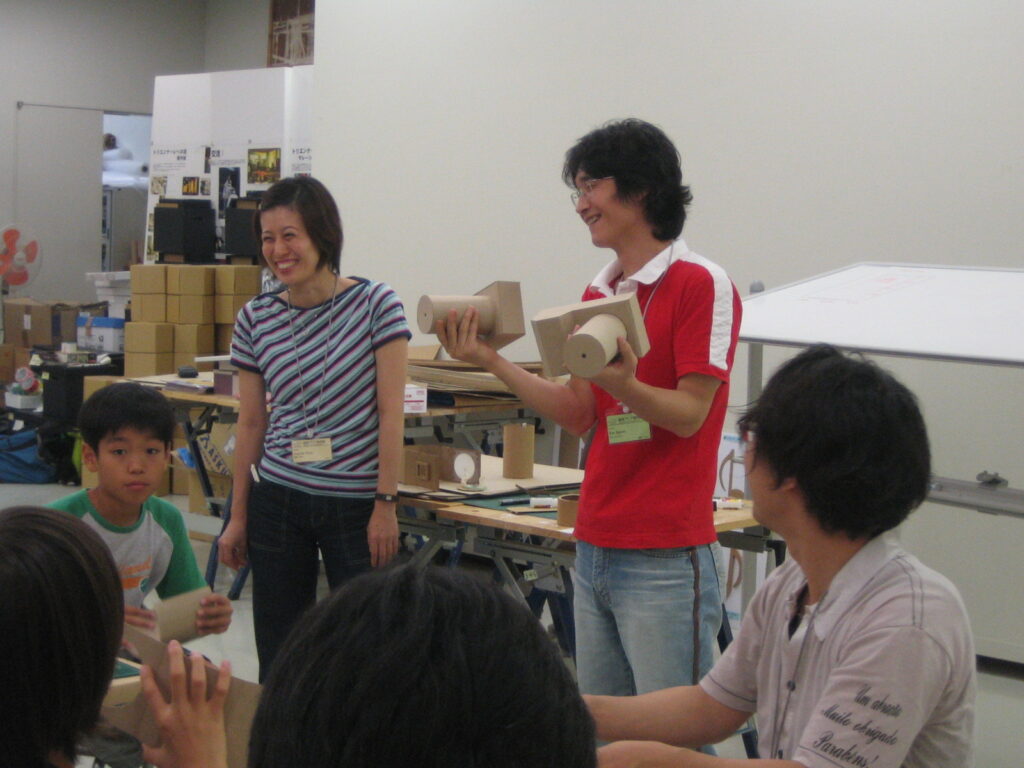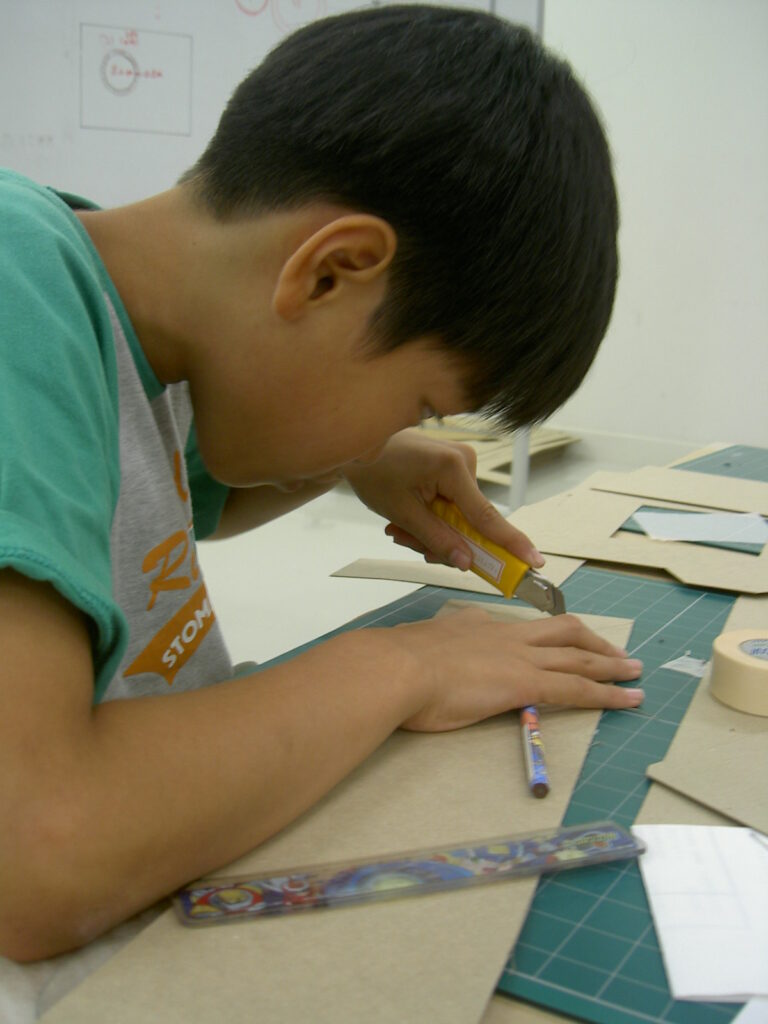 Talks
Artist Talk (May 12)
An introduction to the artist's past work and activities, along with his ideas for his residency artwork.
Participants: 65 (venue Ajibi Hall).
School Program (July 12)
The artist met with junior high school students visiting the museum and spoke about his work in progress.
Participants: 249 students from Harakita Junior high school (venue: Sculpture Lounge)
Artist Talk (July 21)
Following the opening event for 8th Winds Of Artist In Residence Exhibition Part I, Kim talked about his work A Dream-like Scene, created during his residency in Fukuoka.
Participants: 73 (venue: Sculpture Lounge and others)
School Program (July 27)
Kim met with summer program exchange students from Kyushu University, and discussed his work to date.
Participants: 26 foreign exchange students (conference room)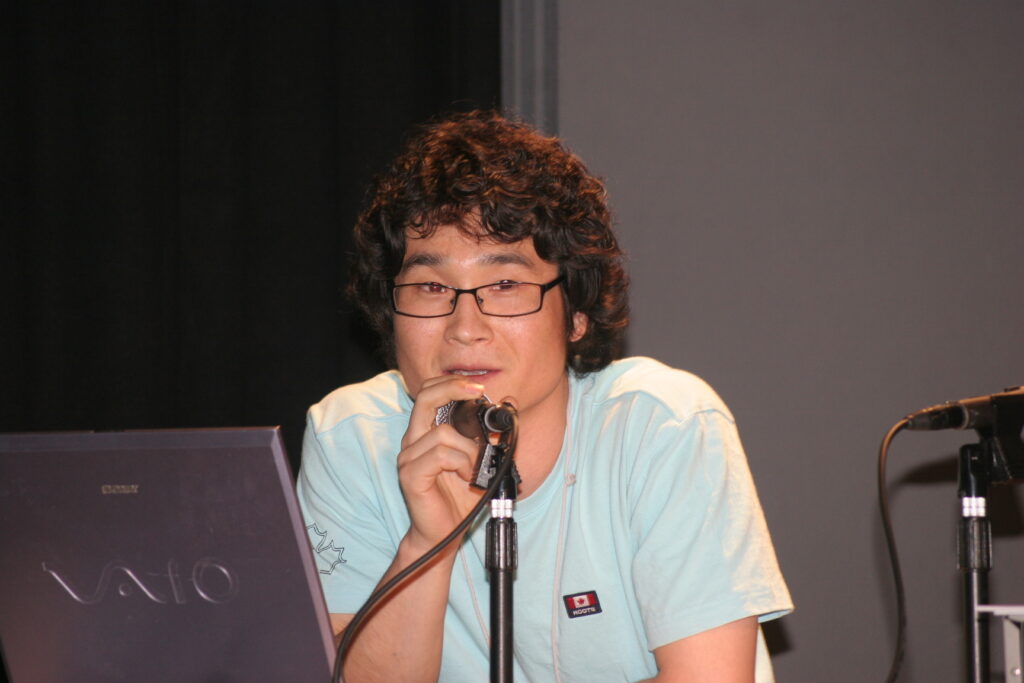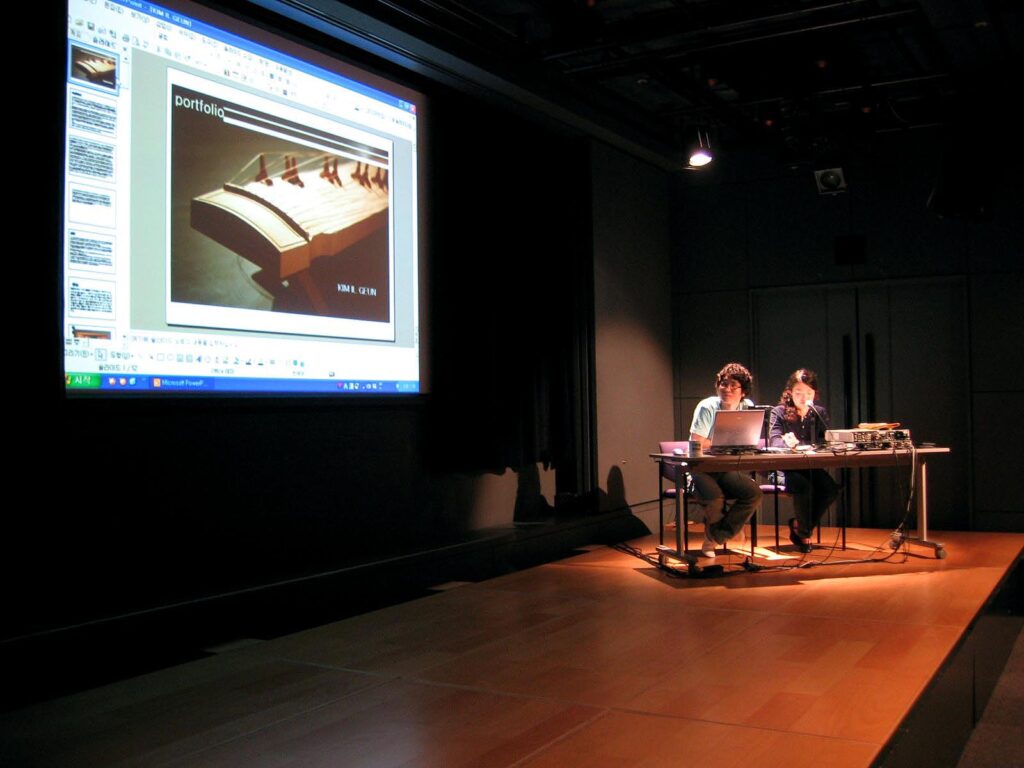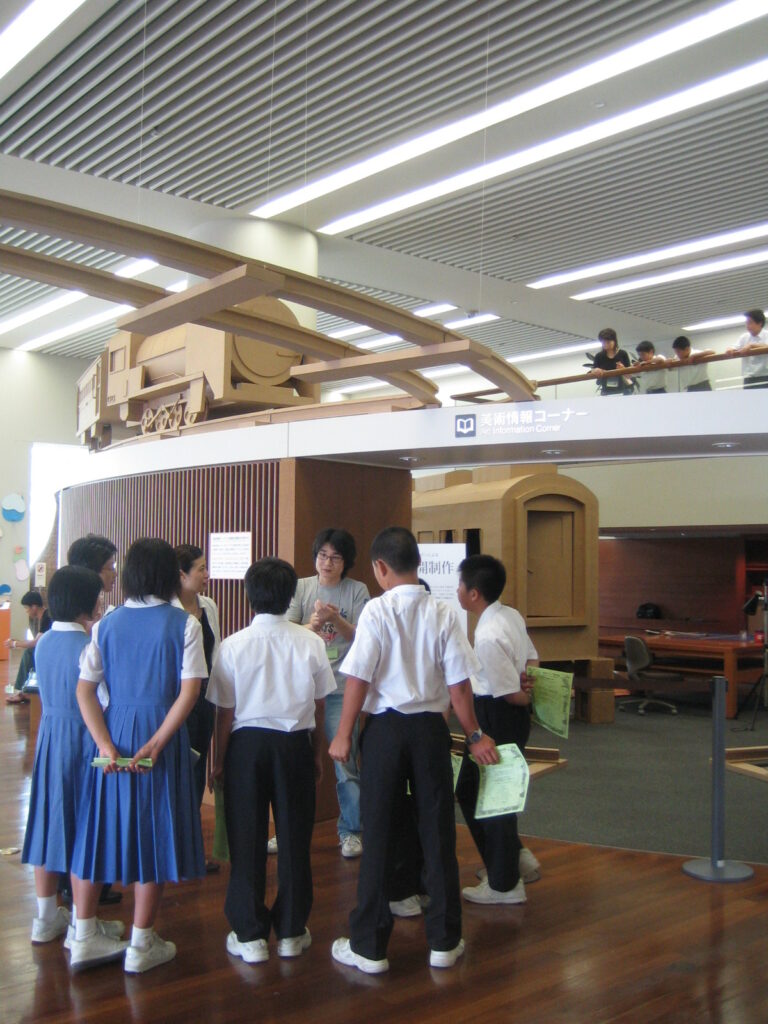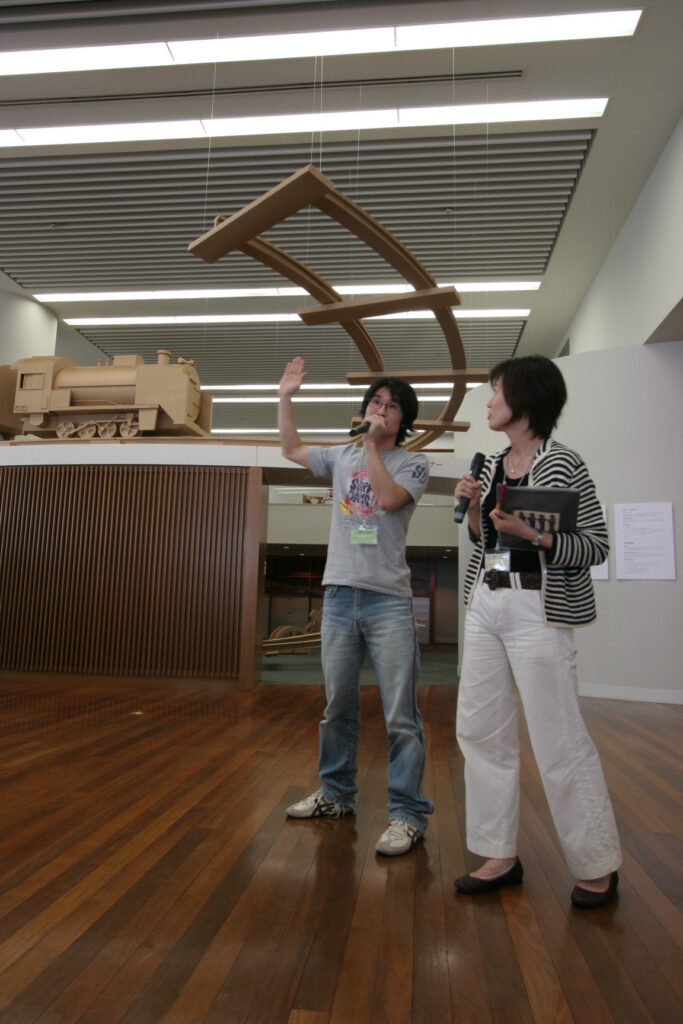 Exhibitions
8th Winds of Artist in Residence Exhibition Part I (July 21 – August 5)
Kim displayed his large-scale installation, A Dream-like Scene, a train and tracks made from cardboard, at the museum's art information corner.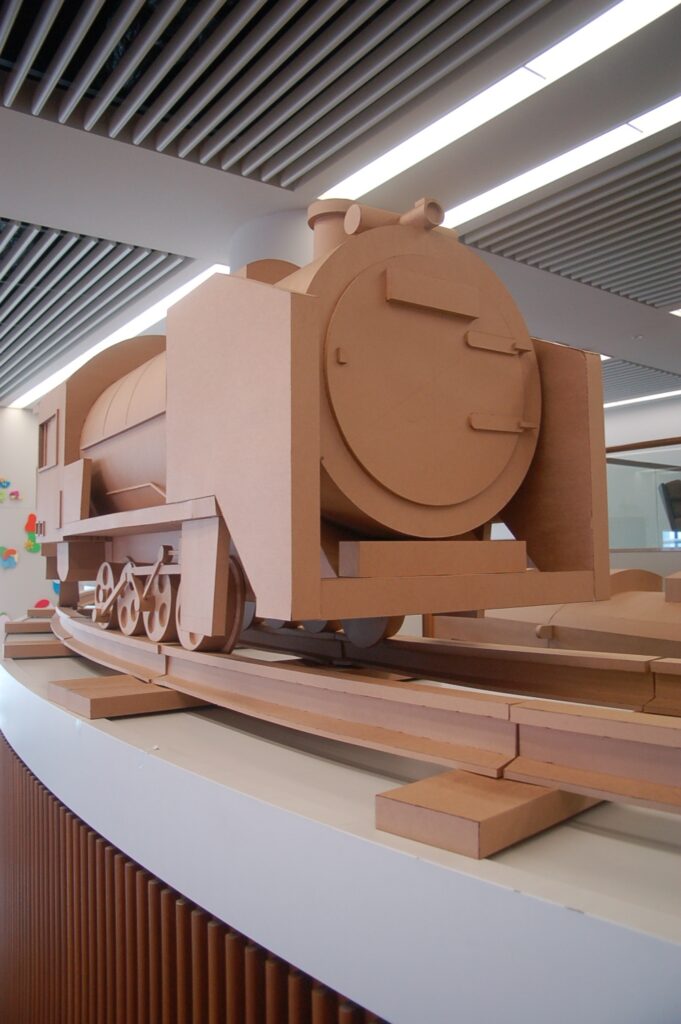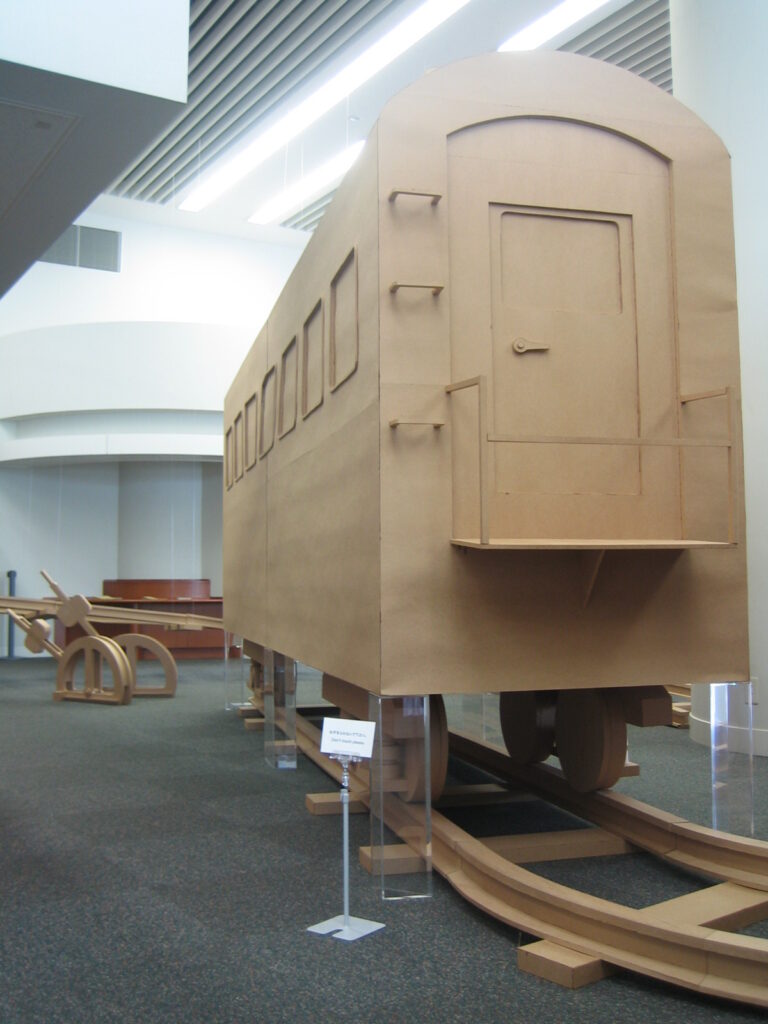 Resident artists from the same year