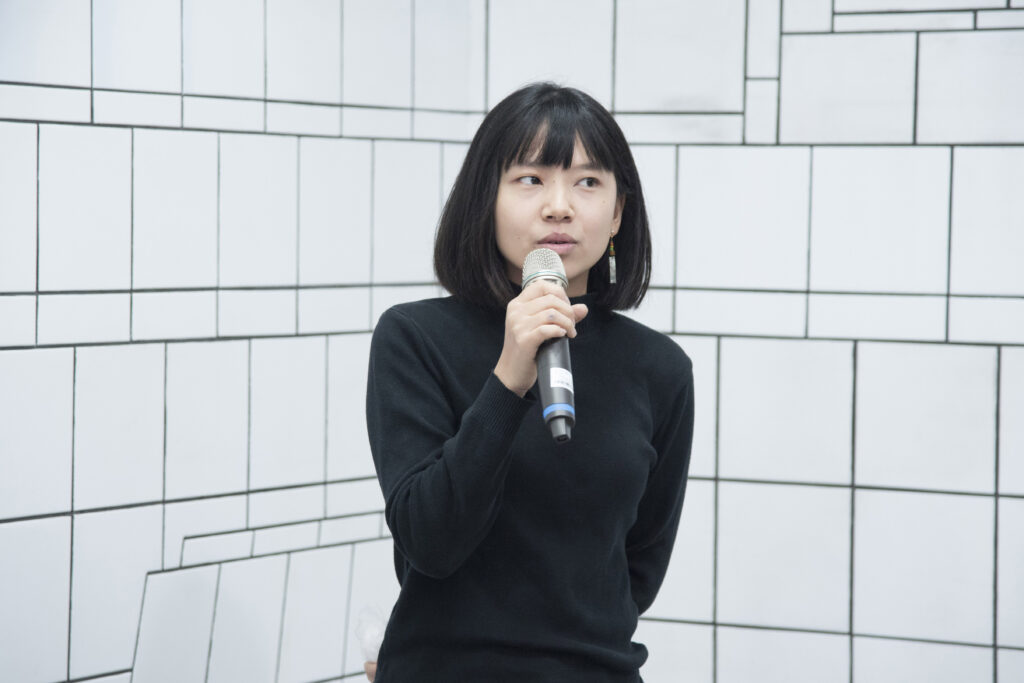 Born in 1993, Lives and works in New Taipei, Taiwan
2023 (Solo) "Plywood", " Geometric Encoding 2023", YIRI BACK_Y, Taipei
2021 "Tomorrow, Towarding" MoCA Taipei, Taipei
2021 "Place of Being. Space and Materiality in Taiwan's Avant-Garde Art, 1980-2021 " National Taiwan Museum of Fine Arts, Taichung
2020 (Solo) "Geometry, Empty Can", IT PARK, Taipei
※Portrait photo by Liu,chi-tung
[Residence Program] Oct 3, 2023〜Dec 20, 2023
ChenWei-Chen [陳為榛] Official website

ChenWei-Chen [陳為榛] Offieial Instagram
Profile
For Chen, The origin of art is contemplated through observations made on everyday materials. Through practice and reconsideration of concepts such as ready-made, appropriation, and classic beauty, trajectories are extended from self-experience, cultural identity and circumstantial consciousness. Attempts are also made to allow materials under the artist's control to be seen in ways that are different from their usual controlled and disciplined functions, meaning, and referential qualities.
During the residency in Fukuoka, she hopes to continue her interest of street observations to find different possibilities in another city with a dissimilar landscape–Fukuoka in this case. She would like to visit the streets and corners of Fukuoka City and record things that interest her. She may present the result of her imagination as inspired through a street scene by sculptures, installations, sketches or even furniture, other design products, etc.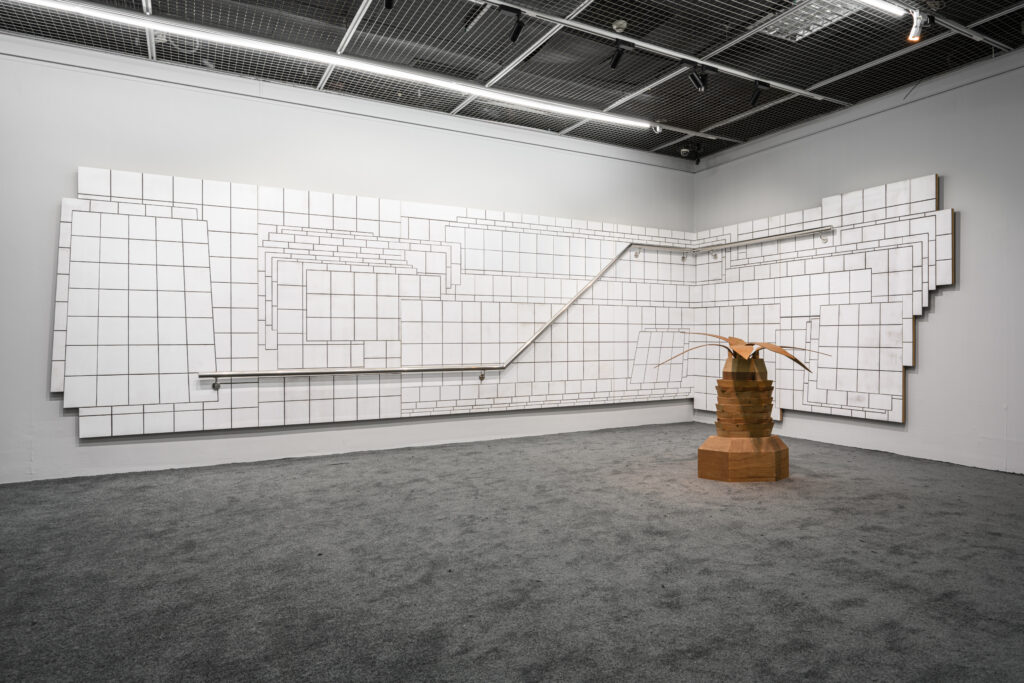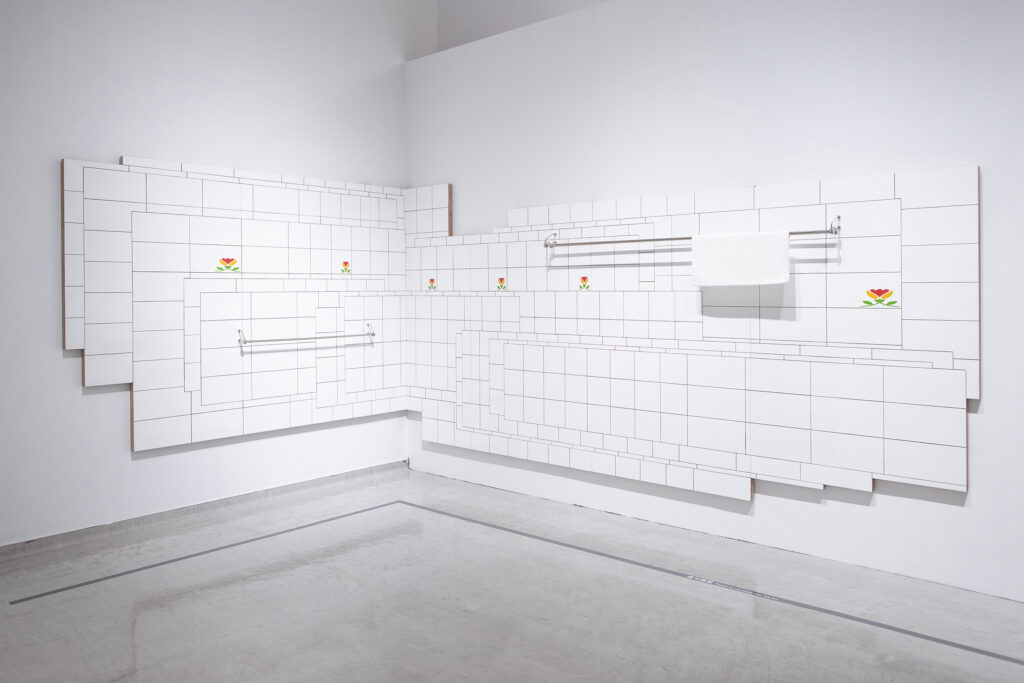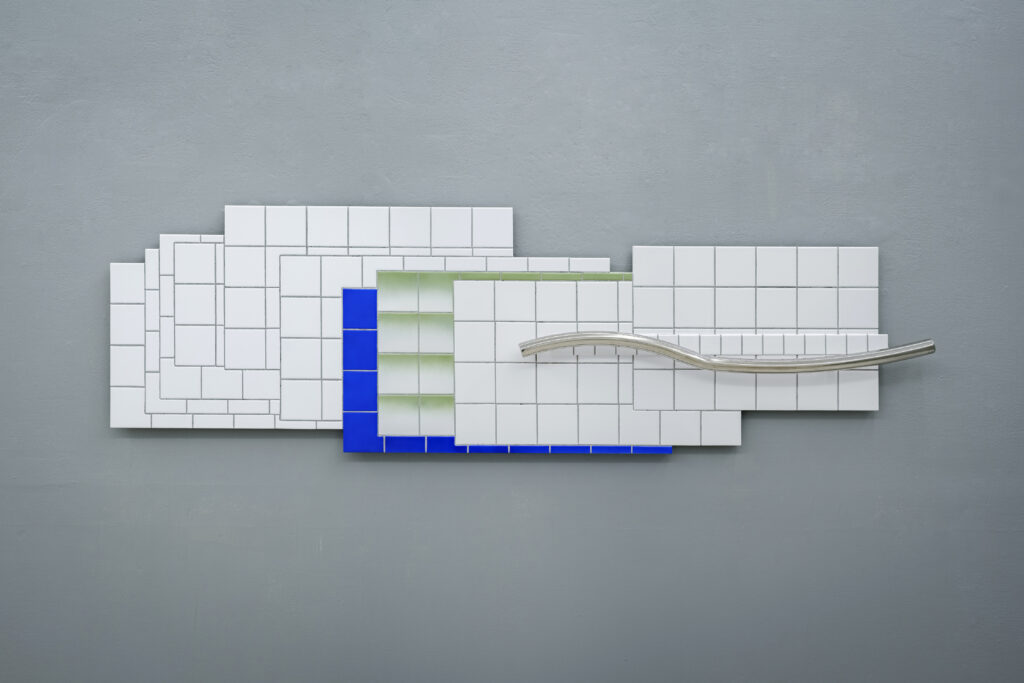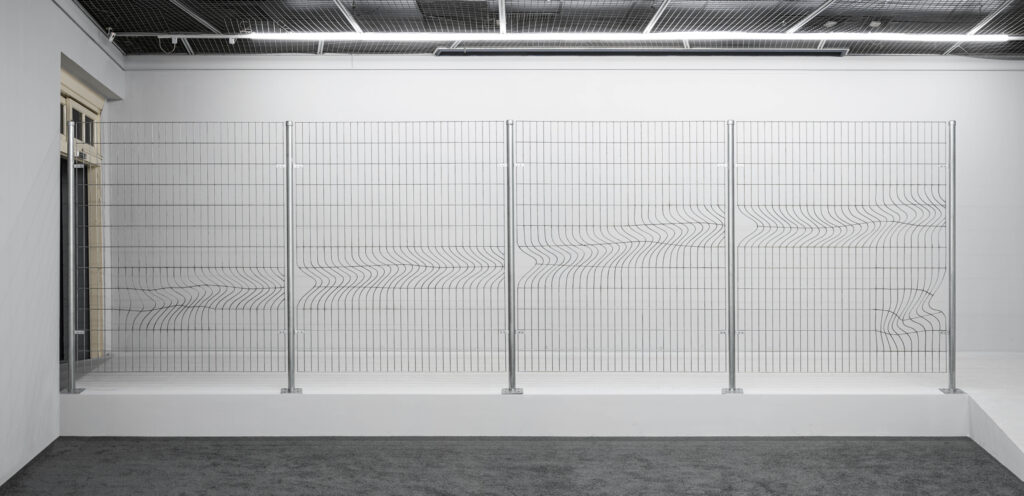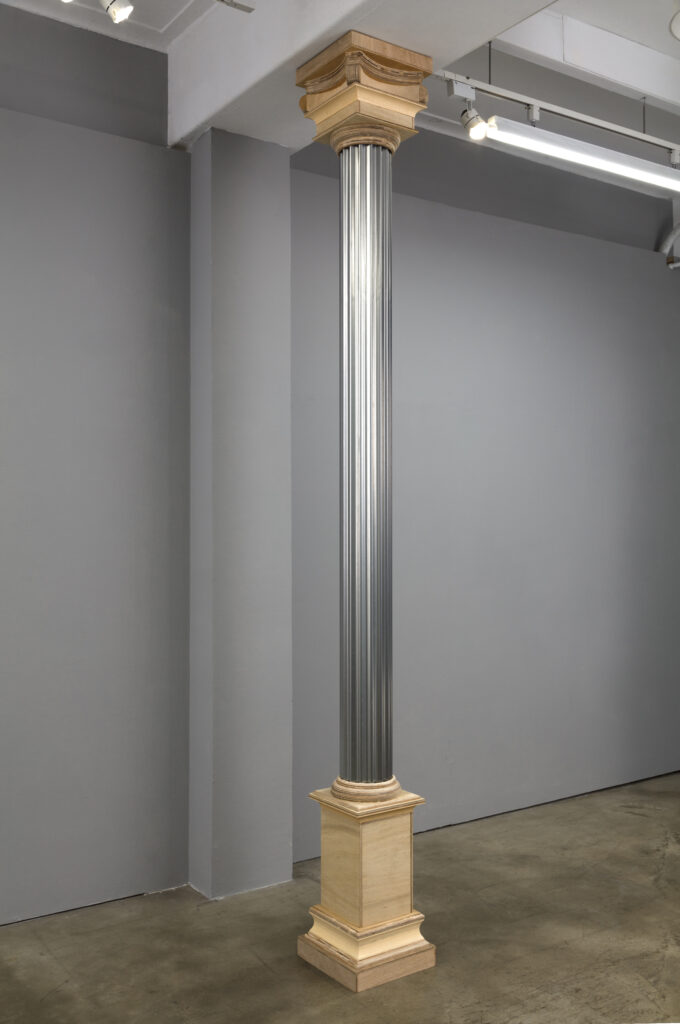 Interaction Diary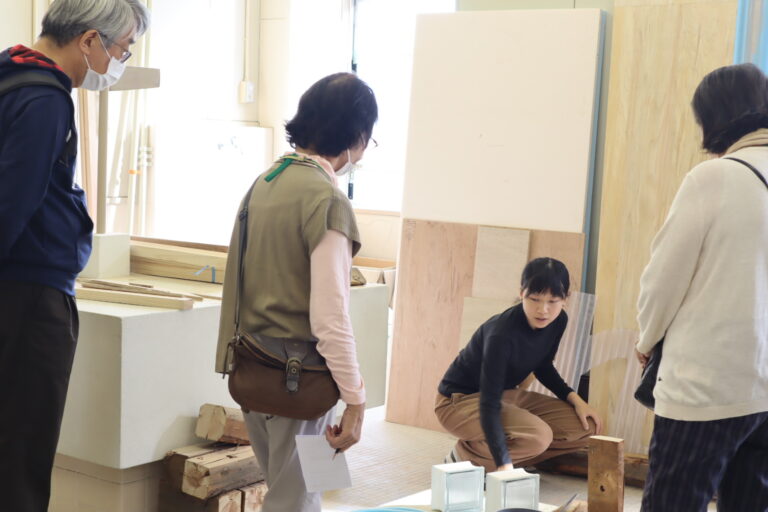 November 11 ―Welcome Party organized by FAAM Volunteers
Wei-Chen and Koga explained their ongoing works in the studio to FAAM volunteers. The two artists answered some questions, such as their impressions of Fukuoka city.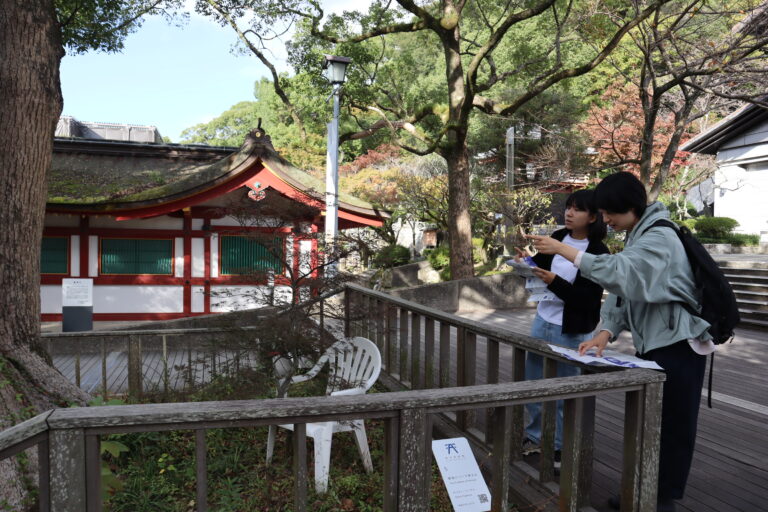 November7 ―Visit to the Dazaifu Tenmangu Shrine
Guided by the curator Anderson Eri at the cultural research center of the Dazaifu Tenmangu, Wei-Chen had a look inside the shrine to see its architecture and some contemporary artworks.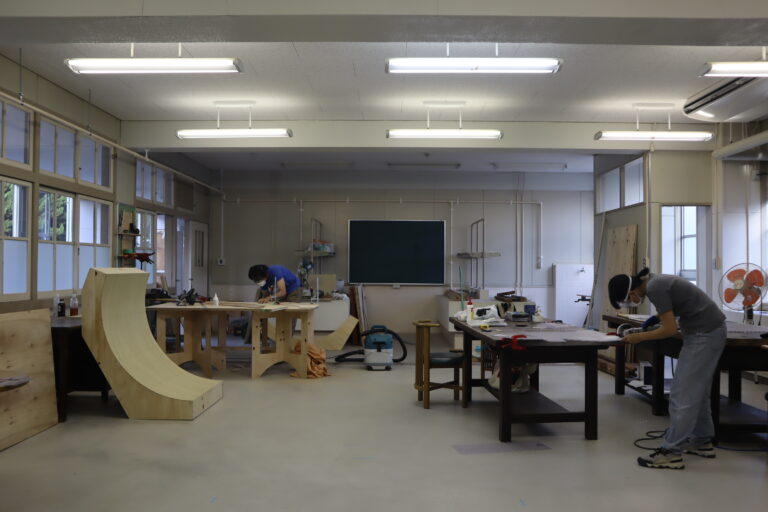 November5 ―Art-Making
Wei-Chen started working in studio after doing research around the city.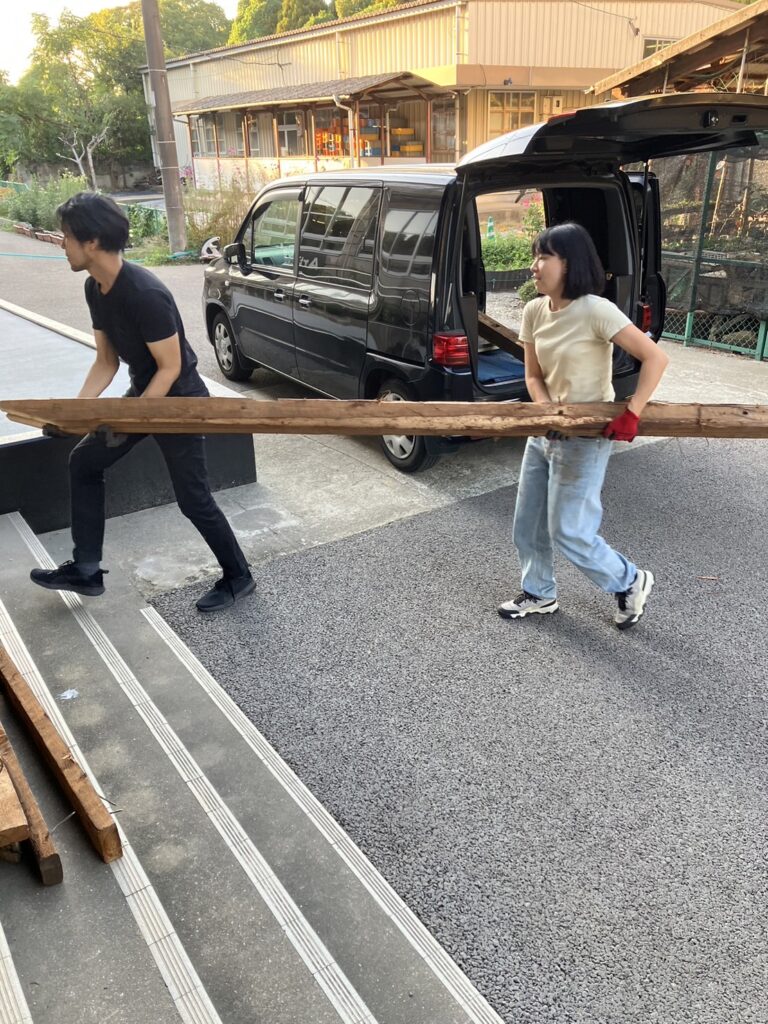 November2 ―Getting Art Materials
Wei-Chen went to buy some art materials with Koga Yoshihiro, another artist invited for the second term of FAAM AIR Program 2023.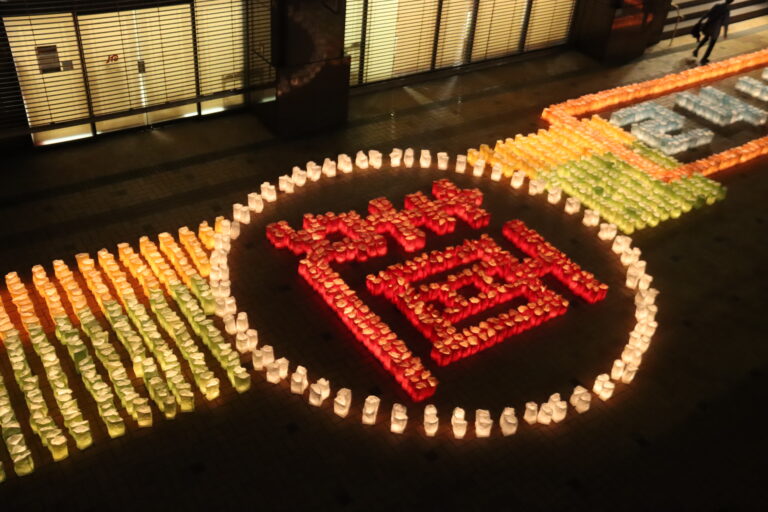 October 21-Hakata Toumyou Lantern Arts Festival
Lantern arts (toumyou) designed by the artist were arranged on the ground at the Festa Square (an alley between Hotel Okura and Hakata Riverain Center Bldg.) at night.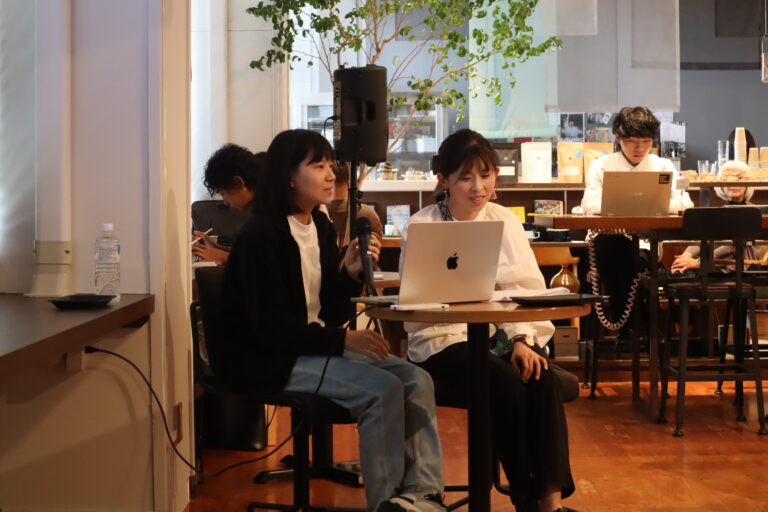 October 14 – Artist Talk
(held at the community space in the Artist Cafe Fukuoka)
Wei-Chen talked about her previous artwork using keywords such as "comprehension of the three-dimensional space through the two-dimension," "point of view in material culture," "digital tools," and "mystery in daily life." The artist also told plans during the residency, which is to document interesting things she found on the streets in Fukuoka to make an installation piece.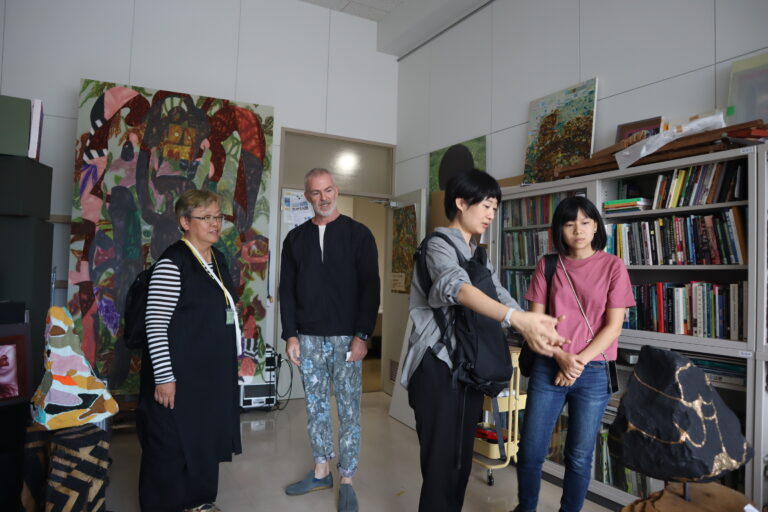 October 6 – Kyushu Sangyo University and art spaces in Fukuoka city
With guidance from Prof. Robert Platt, Wei-Chen visited Faculty of Art and Design of Kyushu Sangyo University and Zokei Junior College of Art and Design located in the same university. In the afternoon, the artist also went to contemporary art places such as OVERGROUND, office sponge, lolo space, art space baku, and art space tetra.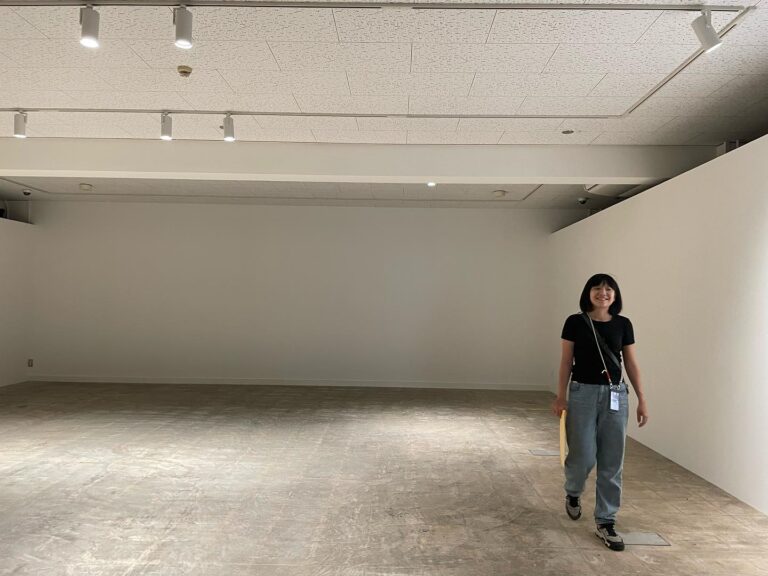 October 4 – First day in Artist Cafe Fukuoka
After receiving a guidance from FAAM curators and coordinators, Wei-Chen had a look around other spaces and facilities at Artist Cafe Fukuoka.
Resident artists from the same year