Born in 1986 in Riyadh, Saudi Arabia.
[Residence Program] Aug 6, 2014〜Sep 9, 2014
Activities during the residency
Mehreen Murtaza participated in the Art Exchange Program at the Fifth Fukuoka Asian Art Triennale. She created her installation piece "Deep Sky Object." An unidentified flying object from clashes on the earth and the visitors see the work as if they are researching this unidentified object. A song comes from the round object and the visitor is requested to listen to it by kneeling down and putting their head inside the object. The nearby art school professor helped to create the round object and its surface texture as well as the sound effect.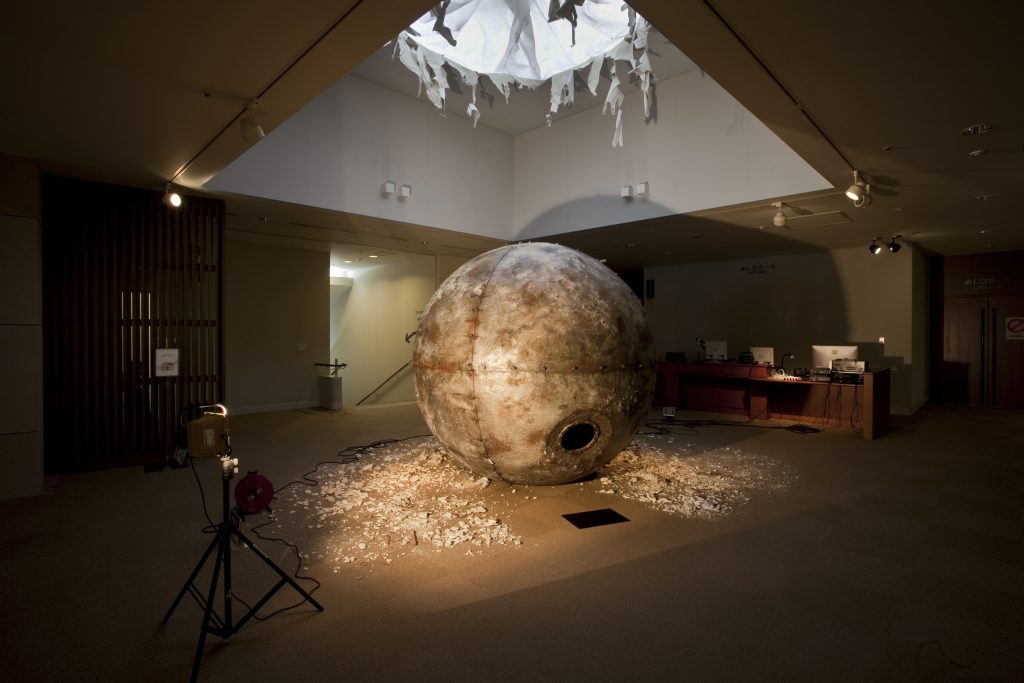 Resident artists from the same year