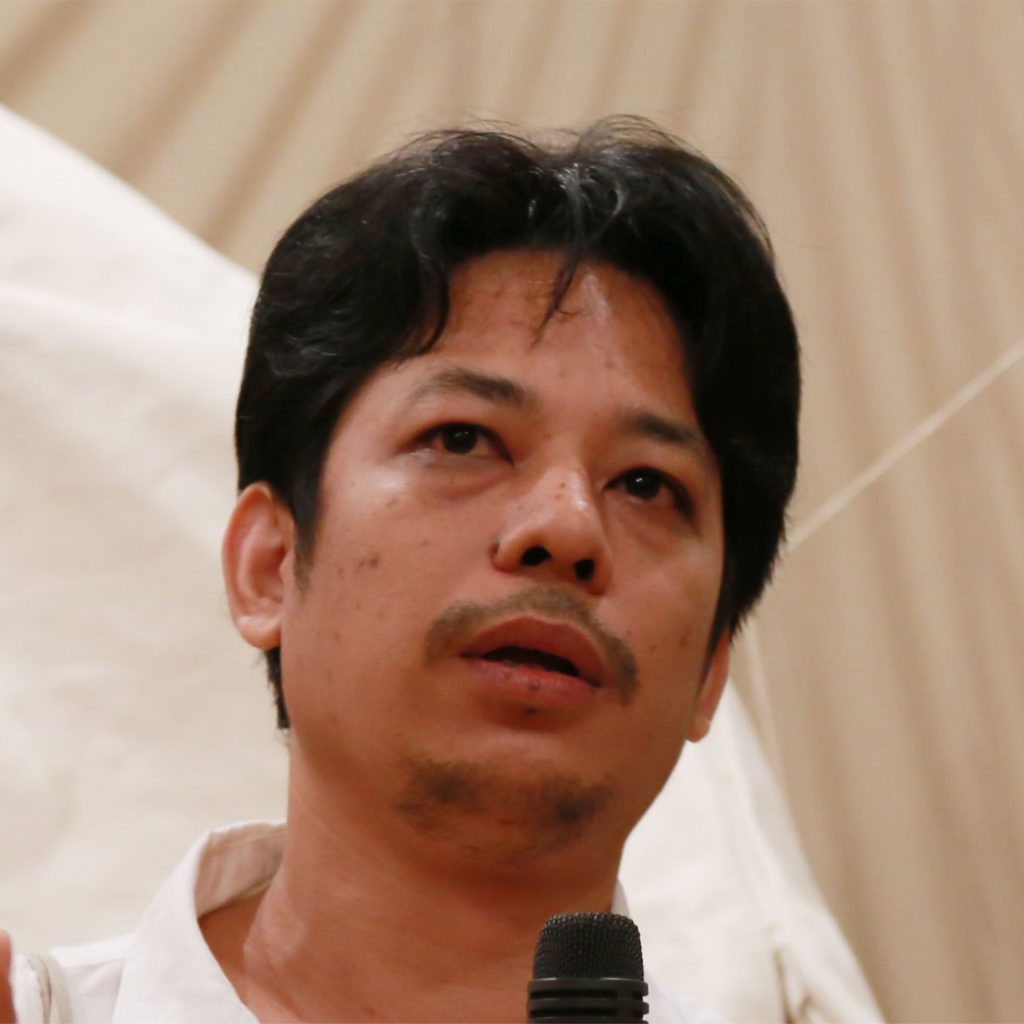 Born in 1978 in Mawlamyine, Myanmar.
[Residence Program] Jul 3, 2014〜Sep 8, 2014
Activities during the residency
Min Thein Sung participated in the Art Exchange Program at the fifth Fukuoka Asian Art Triennale and arrived in Fukuoka two months before the opening. After completing the "Another Realm (Horse)," which the artist brought from Myanmar, in the first month, Min Thein Sung created "Another Realm (Tank)" in Fukuoka. The artist created a gigantic tank by cutting and sewing fabric and hang the work from the ceiling in the gallery for the exhibition opening.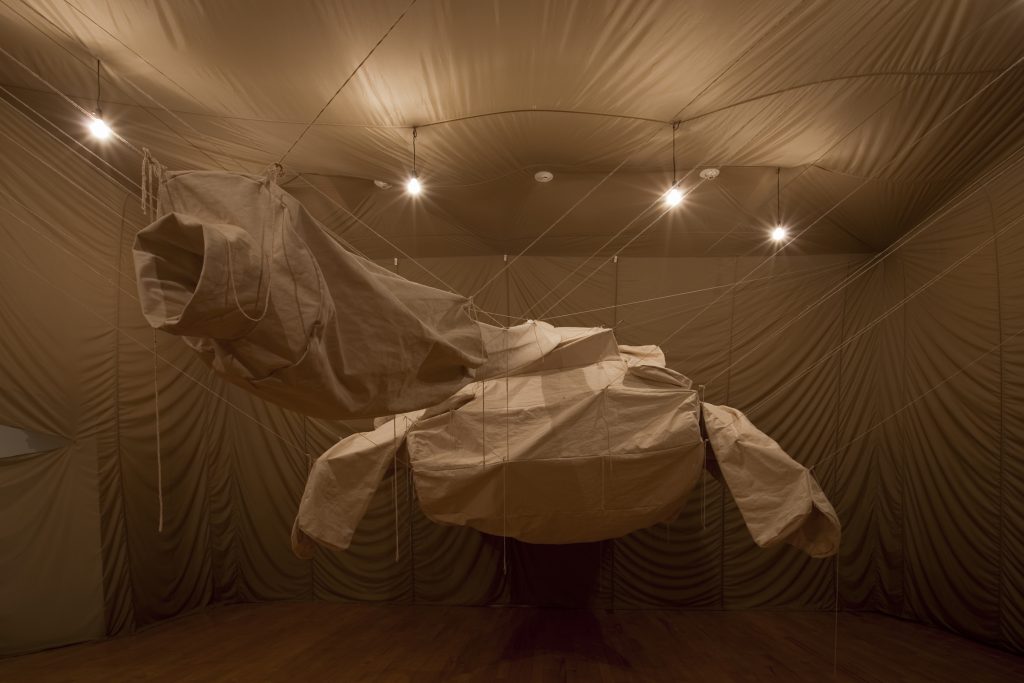 Resident artists from the same year