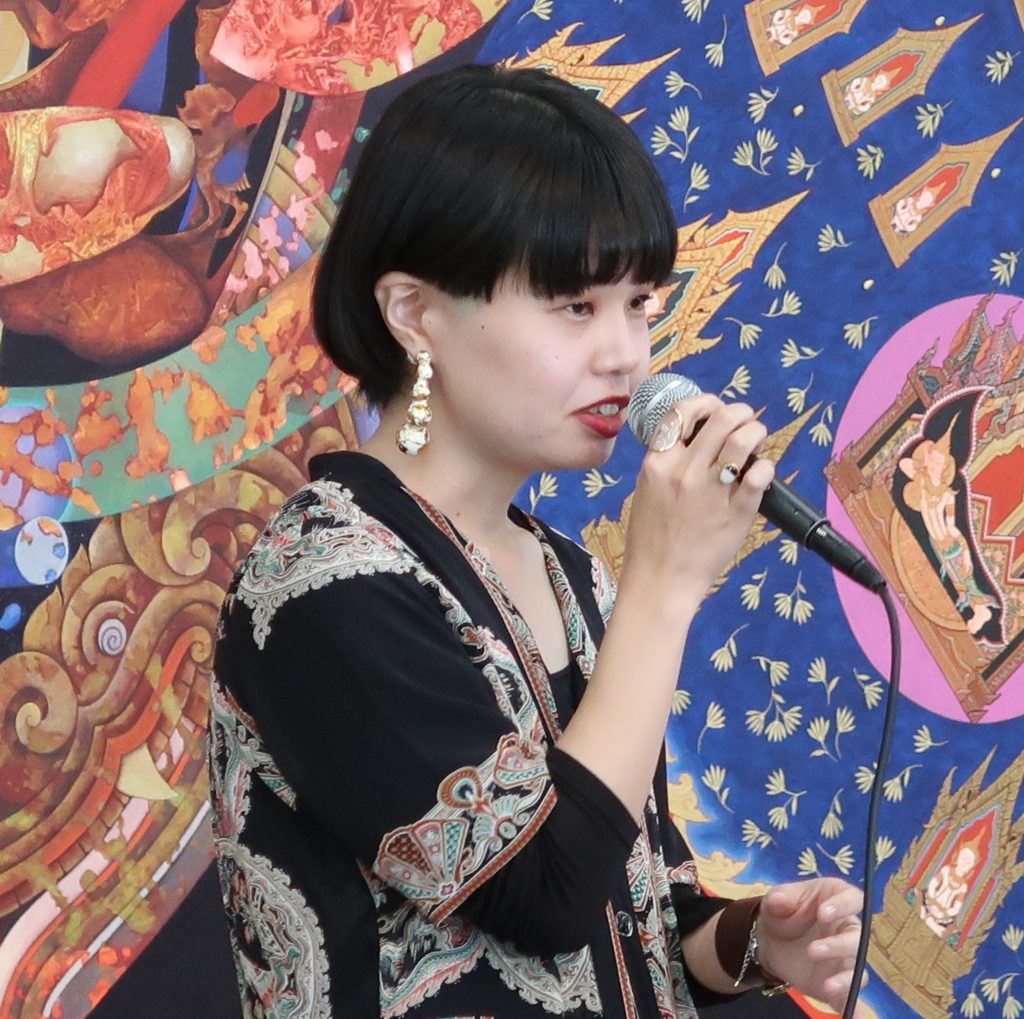 Born in 1993 in Tokyo and the PhD student at Waseda University at the time of her residency. Kurahashi researches the expression of hell in Thai Buddhist art.
[Support] Jan 15, 2019〜Mar 22, 2019
Activities during the residency
In Fukuoka, Kurahashi researched the museum collection, especially the works and archive documents of Thai visual artists, with the focus on how Buddhism appears in contemporary art and how the artists deal with social and political matters in their art.
Resident artists from the same year