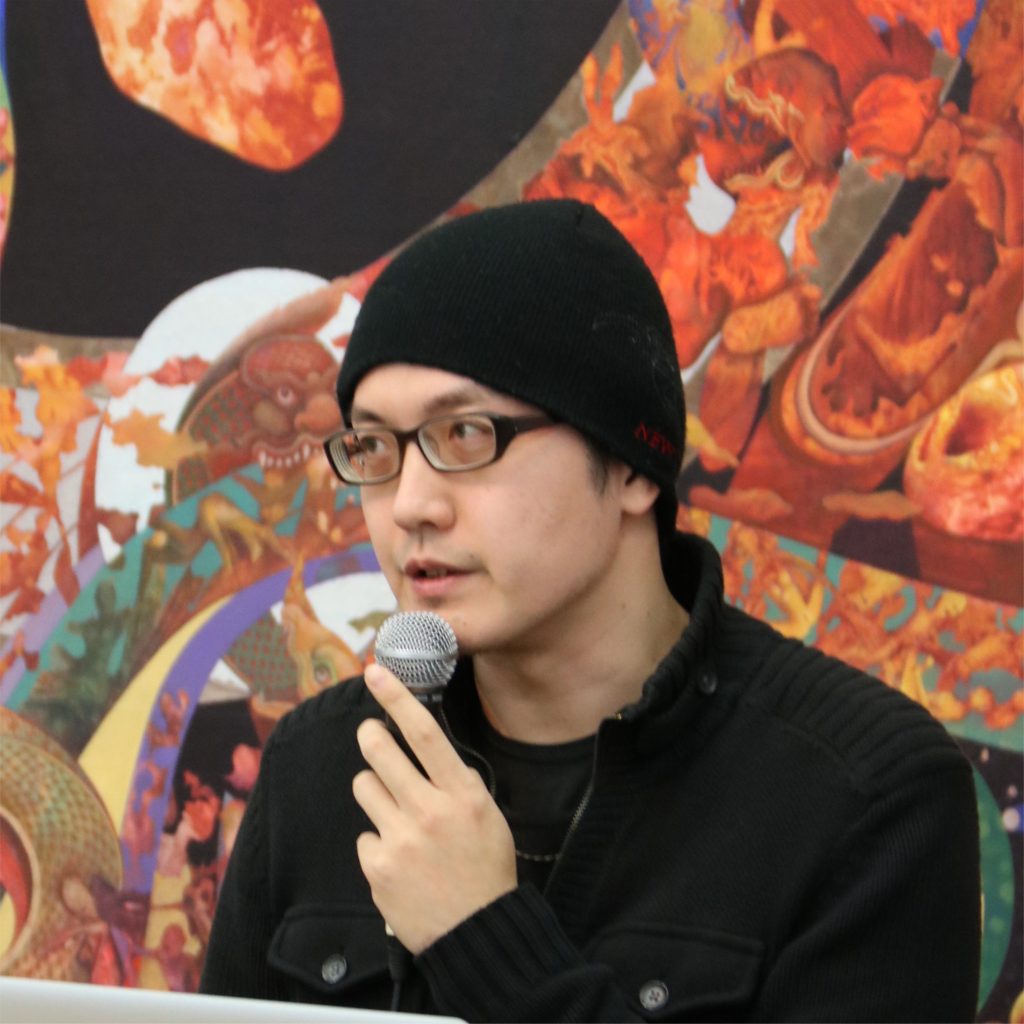 Activities during the residency
Since 2017, the artist has carried out the project, The Others, in various places in East Asia. The artist interviews the migrants or the people with a sense of alienation, invites them to write about their personal story, and turns it into a mural. During his stay in Fukuoka, Candy Bird found a local collaborator through an open-call, and they communicated through interviews and email correspondences. In the end, the artist completed a series of murals based on the stories written by the collaborator.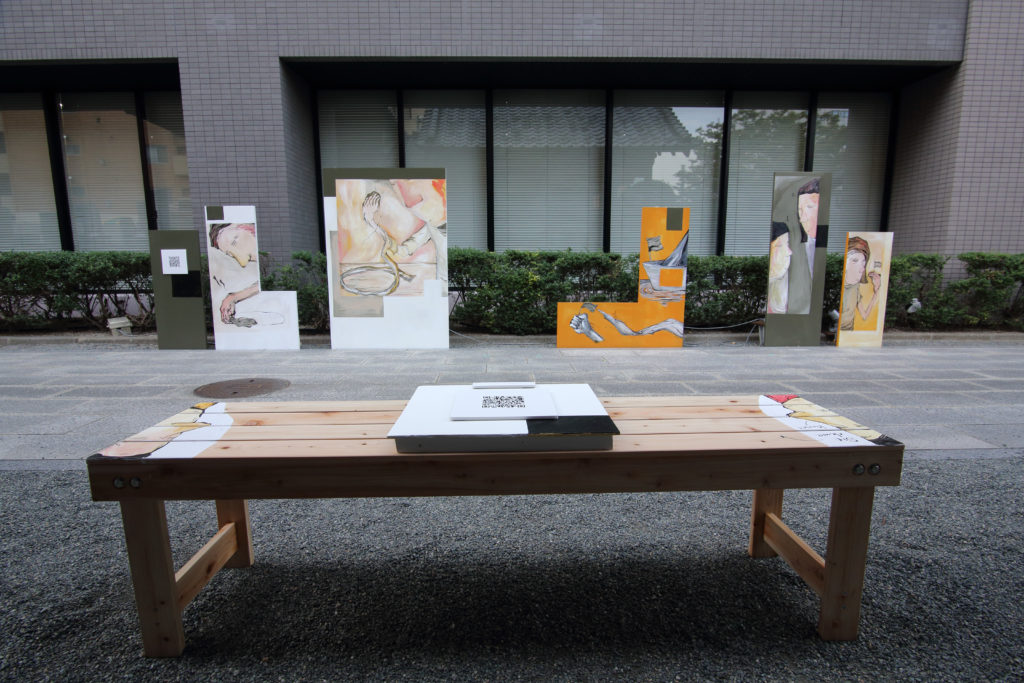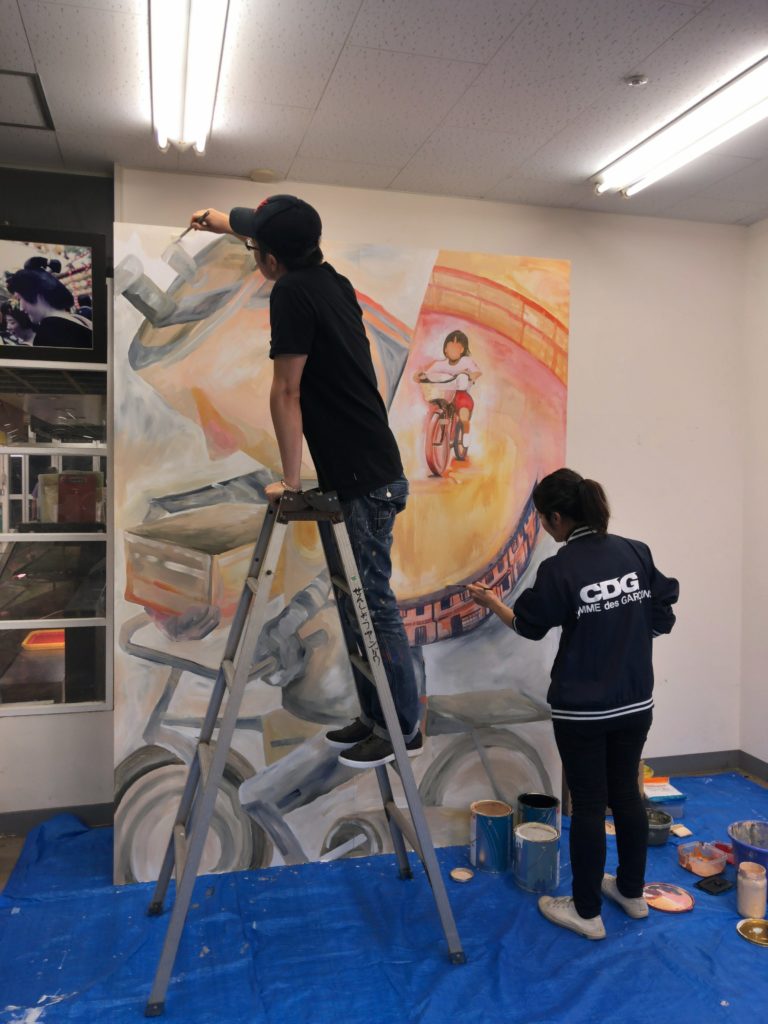 Exchange Program
February 28: Open call for the collaborators of The Others project (until March 11)
March 8: Workshop "Train Cheers!" (photo) with Elementary School students
March 10: FAAM 20th Anniversary Talk Event
March 21: Started the interview to the collaborator of The Others
October 11-14: "The Others—Good Night, and Good Morning" were exhibited at Ryugu-ji Temple during the exhibition "Art in Hakata Old Town."
October 11-November 9: Two murals from "The Others—Good Night, and Good Morning" were displayed at Hakata Sensho Market.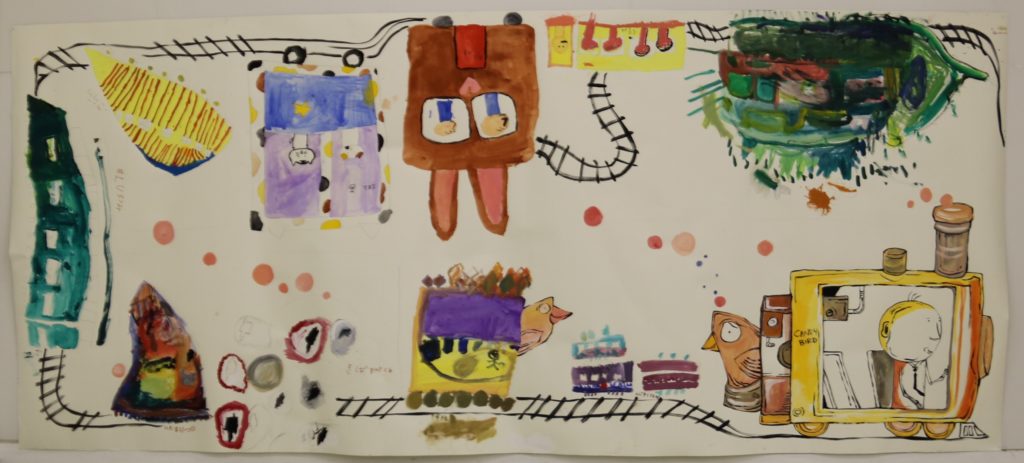 Resident artists from the same year