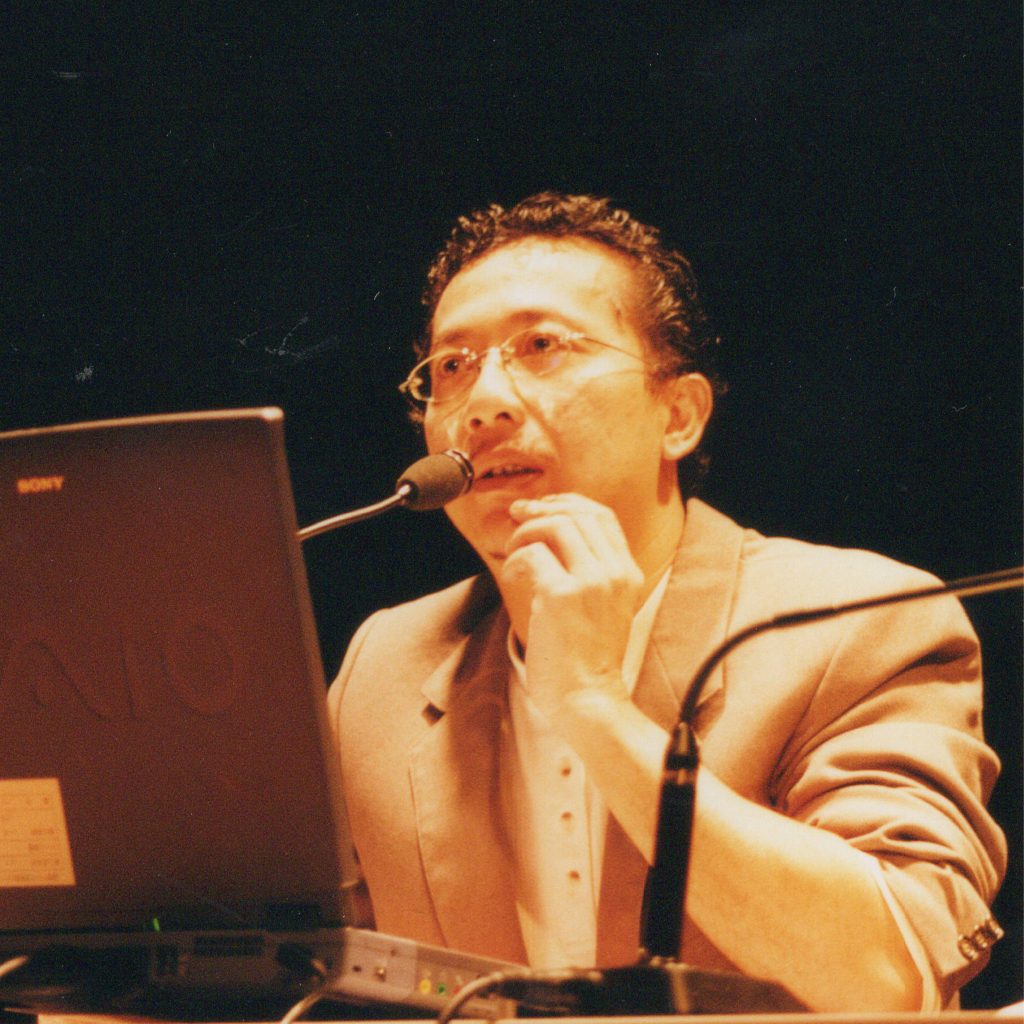 Born in 1967. Received his MA in Electronic Art at the Rensselaer Polytechinic Institute, USA after grading from the Art and Design Department of the MARA Institute of Technology, Malaysia and the Southern Illinois University, USA. Currently, teaches at the University Sains Malaysia, Penang.
[Residence Program] Sep 29, 2003〜Dec 23, 2003
Exchange Activities
During his residency, Hasnul Jamal Saidon continuously conducted the online exchange project, "Upload:Download (UD)" in which students in Fukuoka and Kuala Lumpur made media art in collaboration. He also had lecture series for the local people to introduce media art in Malaysia.
Activity Schedule
September 29
Arrived in Fukuoka after launching a website of the UD project in Malaysia.
September 30
Had a discussion about plans of activities during his residency.
October 4
Looked around the Hakata Toumyou - Lantern Arts Festival.
October 7-10
Visited the Kyushu Visual Arts College, Kyushu Sangyo University, Fukuoka University of Education and Faculty of Design, Fukuoka University to look for participants of the project.
October 15
Visited the com+ in Daimyo to see video arts of Japan, Hong Kong and Taiwan.
October 17
Visited the San-gousouko (Studio and Exhibition Space).
October 18
Presented the UD project to ten university students at FAAM.
November 2 and 9
Presented his lecture series on "Media Art in Malaysia".
November 8
Accompanied FAAM's volunteer's study tour to the Akiyoshidai International Art Village and Yamaguchi Center for Arts and Media.
November 23-29
Made a research trip to Kyoto and Tokyo. He visited the National Museum of Modern Art, Kyoto, Kyoto Seika University, Mori Art Museum and Museum of Contemporary Art, Tokyo.
December 20
Held "Upload:Downlord" exhibition in the Artists' gallery. He also presented his report of the UD project in the AJIBI Hall.
December 23
Left Fukuoka.
Resident artists from the same year