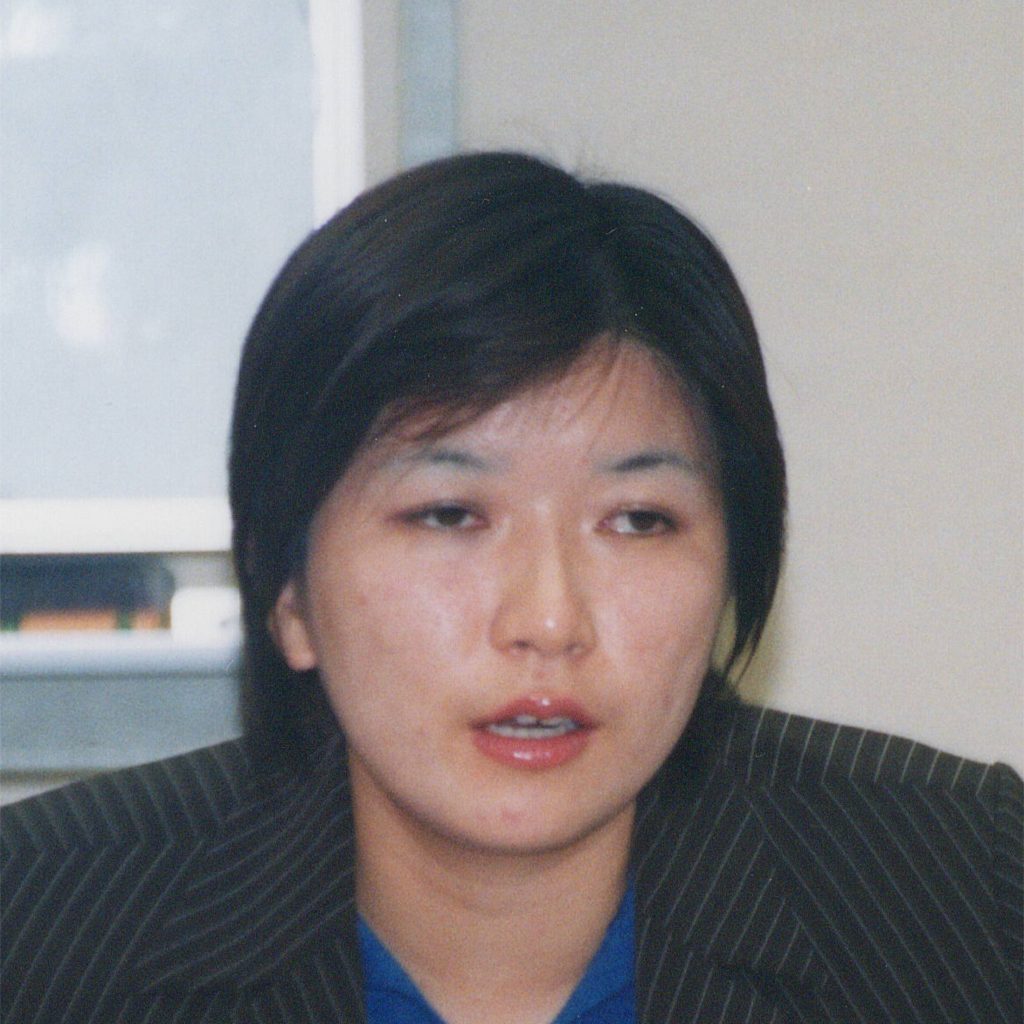 Born in 1974. Received her MA in art and administration at the University of Oregon, USA after graduating from the National Taiwan University. She worked at the Dimension Endowment of Art, Taiwan, and then at the Museum of Contemporary Art, Taipei as assistant curator until 2002.
[Residence Program] Jun 9, 2003〜Sep 6, 2003
Exchange Activities
In order to know a current situation of art management in museums and private sector support for them in Japan, Kelly Wen researched mainly the Kyushu National Museum preparing its establishment. She interviewed relevant people of her research. Under the title "Joint Endeavour of Private Sector and the Arts", she also presented the report of research during her residency and current situation of arts and cultural administration in Taiwan.
Activity Schedule
June 9
Arrived in Fukuoka.
June 10
Had a discussion about plans of research during her residency.
June 14
Visited San-gousoko (Studio and Exhibition Space).
June 19
Explained what she was going to do during her residency to the volunteer staff, but the participants were small number because of the typhoon.
June 20
Visited the Fukuoka Art Museum and Fukuoka City Museum with the volunteer staff.
June 24
Interviewed Mr. Nishida Keiji and Mr. Motohashi Yayoi of the establishment preparation room of the National Art Center, Tokyo in FAAM.
June 26
Interviewed Mr. Ogata Izumi of the Museum of Kyushu Sangyo University about the Kyushu National Museum.
July 3
Lectured internship students of FAAM on art management in overseas museums.
July 4
Visited the Ishibashi Museum of Art and interviewed a general manager, Mr. Gohara Kosuke and Ishibashi Foundation Managing Director, Mr. Nakayama Akira about the museum management.
July 9
Visited the Foundation for Establishment Kyushu National Museum and interviewed a general manager, Mr. Maeda Toshisuke.
July 11
Interviewed Mr. Ariyoshi Rinnosuke, a chairman of the Supporting Group for the Kyushu National Museum in Dazaifu.
July 15
Viewed the Hakata Gion Yamakasa Oiyama Festival in the early morning.
July 22-26
Made a research trip to Tokyo. She visited the establishment preparation room of the Kyushu National Museum and Kingyo Mécénat Kyogikai (Association for Corporation Support of the Arts, Japan) to research the current situation of Japanese art and cultural policy.
July 29
Interviewed Professor Takakura Hiroaki of the Seinan Gakuin University, who has worked on the establishment of Kyushu National Museum.
August 30
Presented her report of research, "Joint Endeavour of Private Sector and the Arts" in the AJIBI Hall.
August 31-September 2
Traveled to Niigata to see "Echigo-Tsumari Art Triennial 2003".
September 6
Left Fukuoka.
Resident artists from the same year