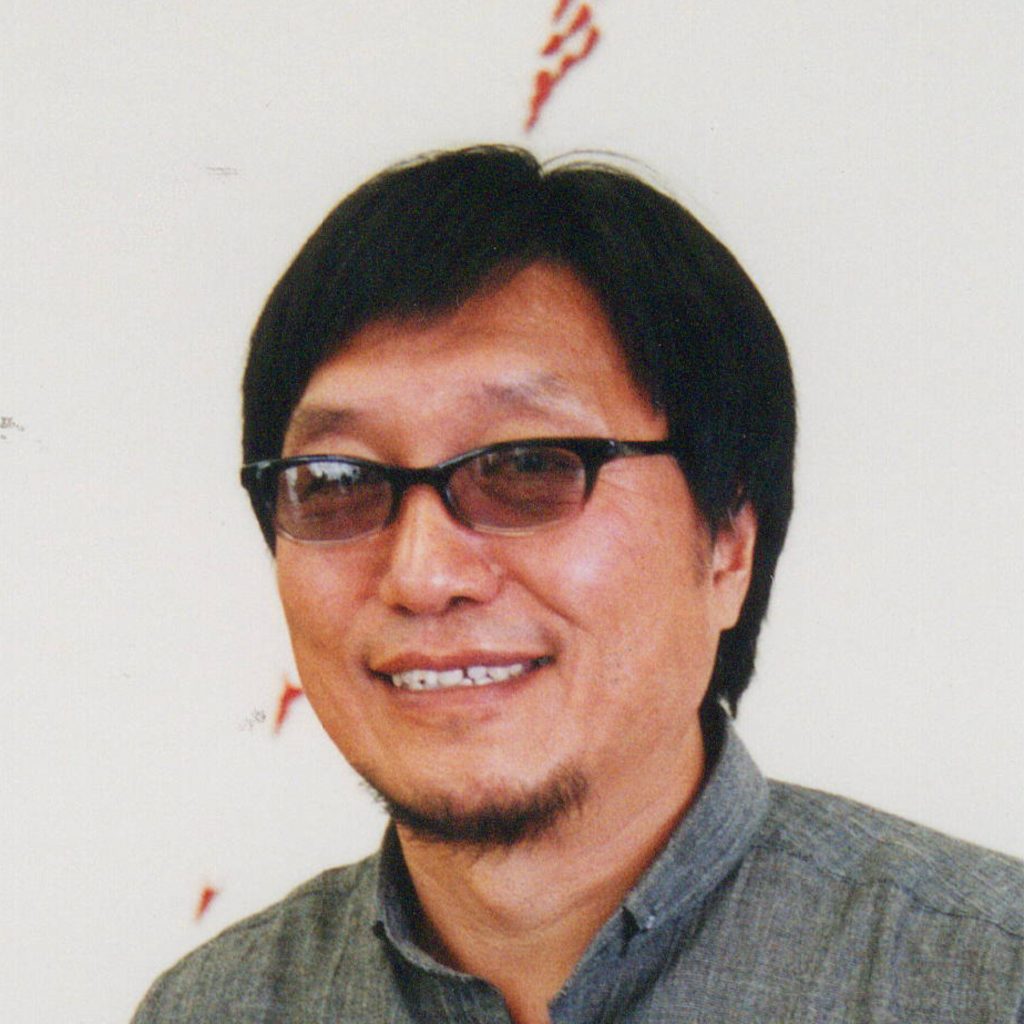 Born in 1955. Received his MA and PhD at the Surikov Academy of Fine Art, Moscow after graduating from the College of Fine Art, Ulaanbaatar. Currently, teaches art philosophy at the Mongolian State University.
[Residence Program] May 19, 2003〜Aug 12, 2003
Exchange Activities
Chultem Boldbaatar depicted abstract paintings inspired by Mongolian ancient petroglyph and made installation using sands and stones in an exhibition place. In order to facilitate further understanding of Mongolian culture, he also introduced Mongolian games, letters and music handed down from ancient times through his workshop, art class and a live concert.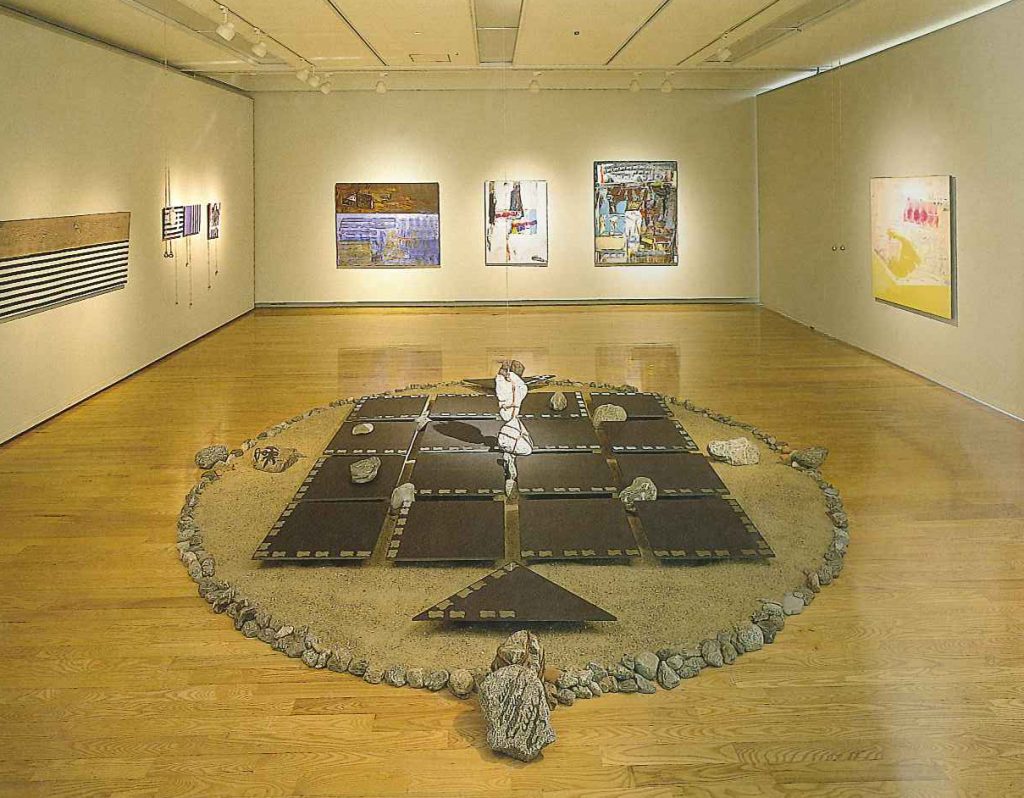 Activity Schedule
May 19
Arrived in Fukuoka.
May 21
Had a discussion about plans of art making (installation), workshop and art class during his residency.
May 29
Purchased canvas and paints in an art supply shop.
May 31
Explained what he was going to do during his residency to the volunteer staff.
June 2
Started painting.
June 14
Visited the San gousouko (Studio & Exhibition Space).
July 15
Tried over his workshop with the internship students and volunteer staff.
July 22
Completed six abstract paintings for his installation.
July 26
Held his art class "The Magic of Mongolian Petroglyph" in the AJIBI Hall. He gave an outline of ancient Mongolian letters and taught Mongolian calligraphy. (65 people attended)
July 27
Held his workshop "Let's play with Mongolian ancient game!" in the Sculpture Lounge of FAAM. The participators enjoyed a game used Shagai (sheep's anklebones).(15 people attended)
August 6-8
Set up his installation using sand and stones on the floor of the Artists' Gallery.
August 9
Held "Winds of Artist in Residence 2003 Part 1" exhibition in the Artists' Gallery and a live concert "matouqin and Mongolian songs" along with his gallery talk. (140 audience / song: Saranmadoho, matouqin: Naranbato)
August 12
Left Fukuoka.
Resident artists from the same year