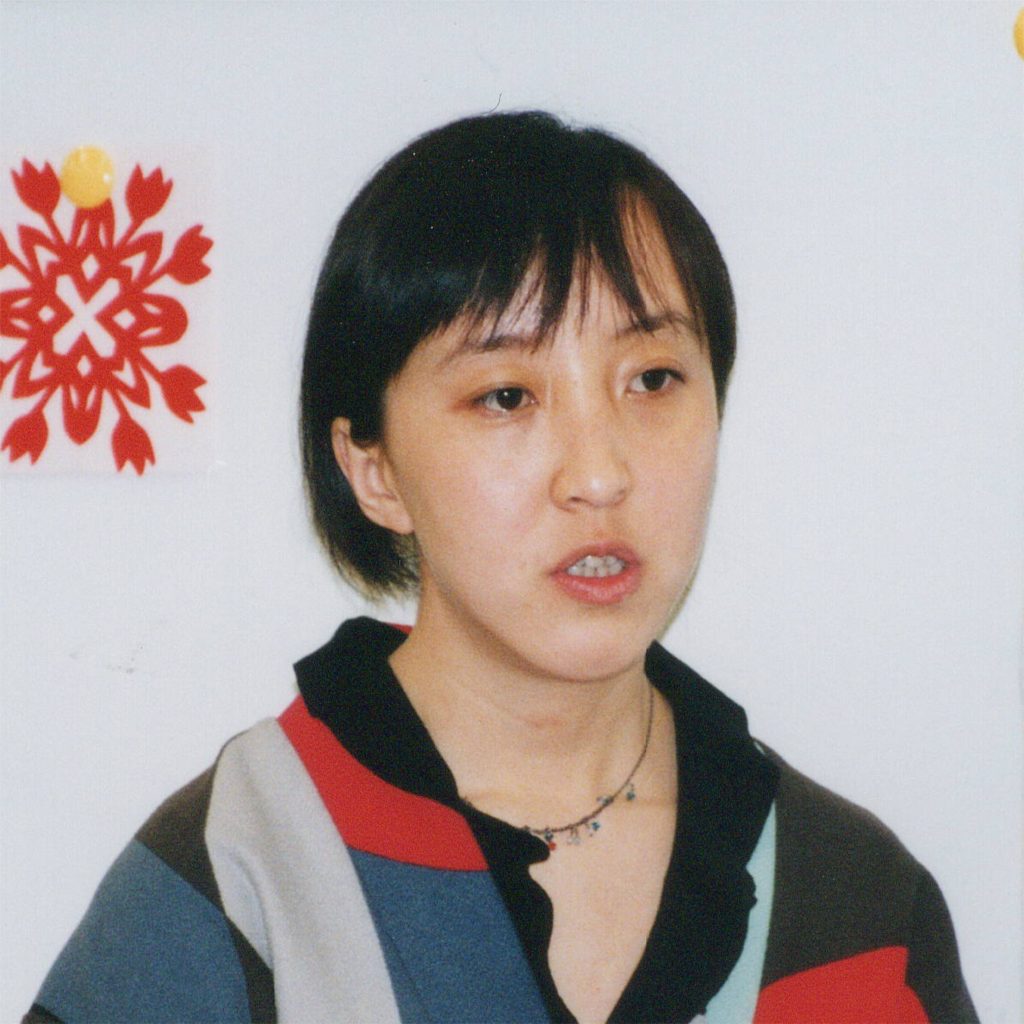 Born in 1974. Received her MA at the Kent Institute of Art and Design, UK after graduating from the Central Academy of Fine Arts, Beijing, China. Currently, teaches art at the Fine Art Academy, Central University of Nationality, China.
[Residence Program] Sep 24, 2003〜Dec 23, 2003
Exchange Activities
Liu Liyun made a relief of landscape where reality and fantasy interfused and art objects using white cloth. Many volunteer staff helped her sew the works. In her workshop for children and their parents, she taught traditional Chinese paper cutouts and shared pleasure of art making with the participants.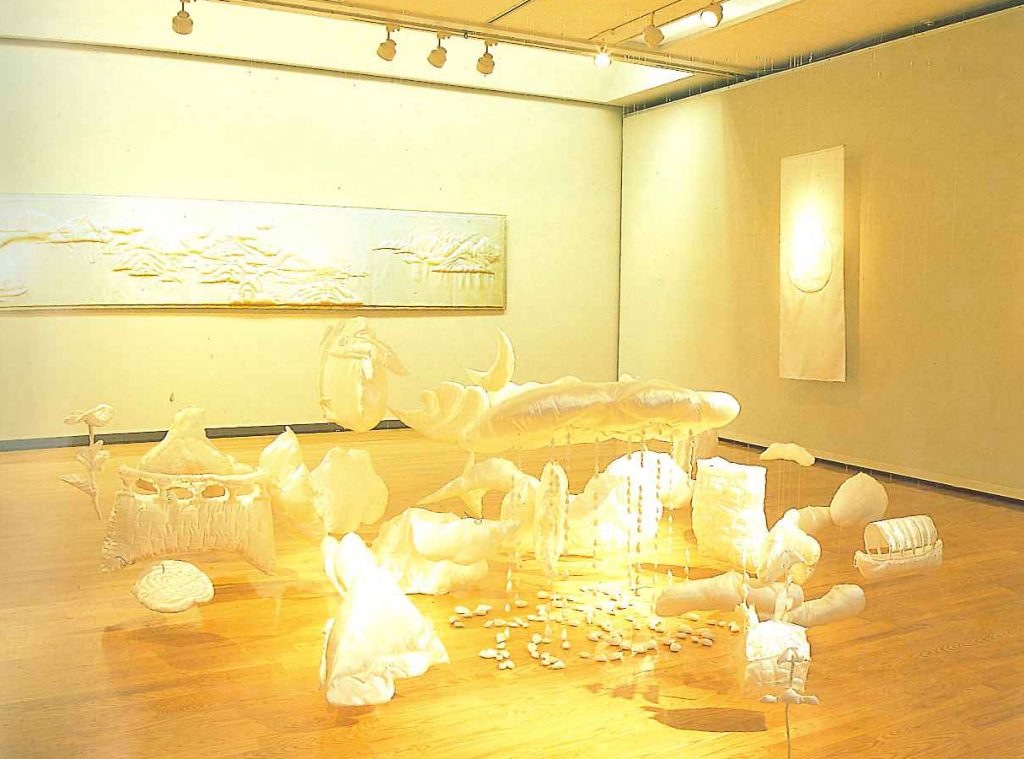 Activity Schedule
September 24
Arrived in Fukuoka.
September 25
Had a discussion about plans of activities during her residency.
September 27
Explained what she was going to do during her residency to the volunteer staff.
September 29
Purchased necessary materials such as cloth and sewing set.
October 4
Looked around the Hakata Toumyou Lantern Arts Festival.
October 7-10
Visited the Kyushu Visual Arts College, Kyushu Sangyo University, Fukuoka University of Education and School of Design, Kyusyu University.
October 15
Visited the com+ in Daimyo to see video arts of Japan, Hong Kong and Taiwan.
October 17
Visited San-gousouko (Studio & Exhibition Space).
October 18
Visited the Modern Art Bank Wald.
October 21
The volunteer staff started to help her sew clouds, trees and other objects with cloth.
October 23
Had a discussion about how to exhibit the relief and other works made during her residency.
November 3-7
Traveled to Tokyo.
November 8
Accompanied FAAM's volunteer's study tour to the Akiyoshidai International Art Village and Yamaguchi Center for Arts and Media.
November 29
Held her workshop "Let's make Chinese paper cutouts!" in the Open Studio. Thirty-seven elementary students and their parents joined it.
December 20
Held "Winds of Artist in Residence 2003 Part 2" exhibition in the Artists' Gallery of FAAM and presented a gallery talk.
December 23
Left Fukuoka
Resident artists from the same year