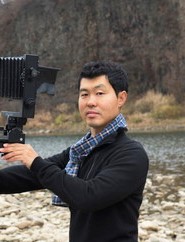 Han Sungpil is born in 1972 in Seoul, Korea. He graduated from Chung-Ang University in 1999 and received MA from Kingston University London in 2004. The artist has been active worldwide and has shown his work in the Yokohama Triennale (2001) and the Kiyosato Museum of Photographic Arts (2018).
[Residence Program] May 14, 2019〜Jul 19, 2019
Han Sungpil Official website
Activities during the residency
During his residency in Fukuoka, Han Sungpil created a large-scale installation work, "Greentopia-Fukuoka." This work is the latest in the series of Façade Project, which Han Sungpil has continued worldwide since 2004. The work was exhibited in the Tocho-ji Temple in Hakata. The photographic banners installed on the façade of Tocho-ji Temple were the collage of various images, such as waterfall, moss, and trees that the artist photographed in the mountains and islands in and nearby Fukuoka City during his residency. The side banners featured the gigantic Buddha statue and five stories pagoda from the Tocho-ji Temples, and the golden lotus flowers in the entrance area invite the visitors to the temple building. Greentopia-Fukuoka is a site-specific installation featuring the history of Hakata as a gateway to Asia as well as the architectural characteristic of Tocho-ji Temple. Wrapping the building in the urban area with the image of nature, the work also questions the viewers about the environmental issues we face in the era of climate change.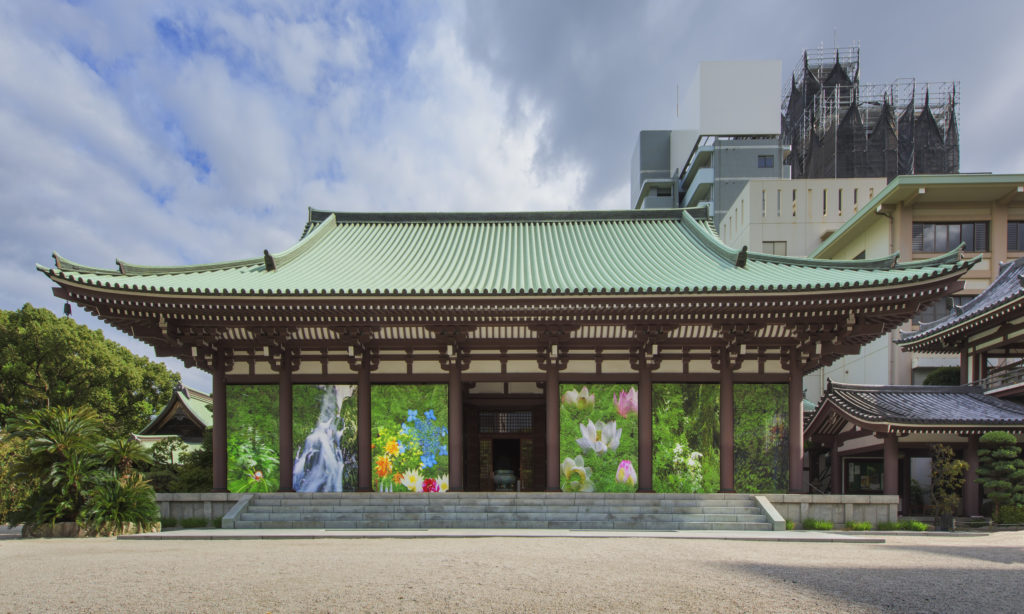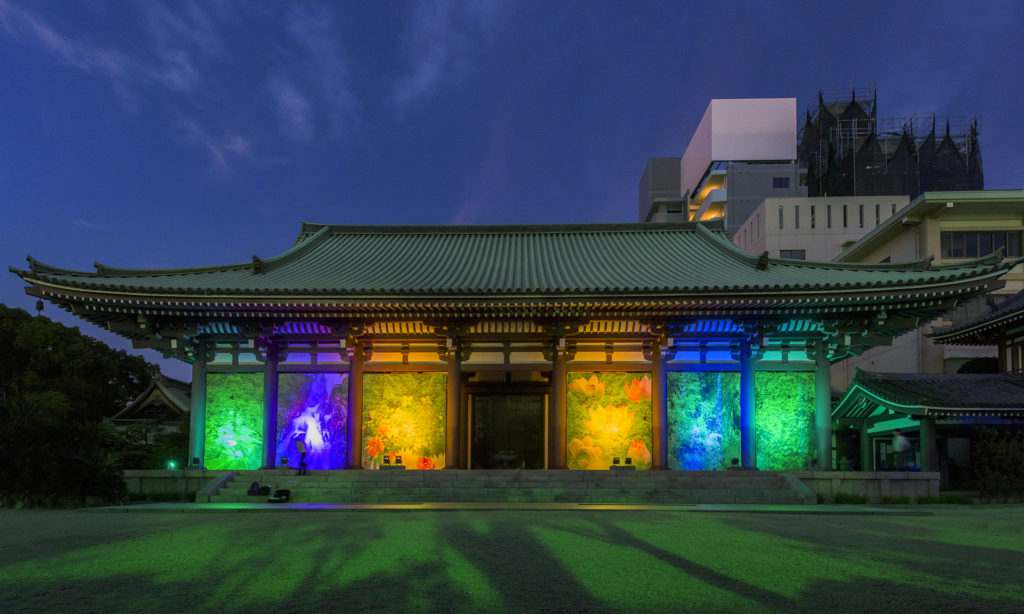 Exchange Program
May 28: Photo-shooting in Yame
June 3-4: Workshop "Photography-From the Beginning to the Future" for Junior High School students
June 7-July 4: Photo-shooting in Karatsu, Mt. Abura, Ainoshima island, Iizuka, Mt. Sefuri, and other places
July 6: Workshop "The Origin of the Photography-Let's take the photograph using pin-hole camera" for Junior High School students
July 8: Workshop for Elementary School students
Resident artists from the same year