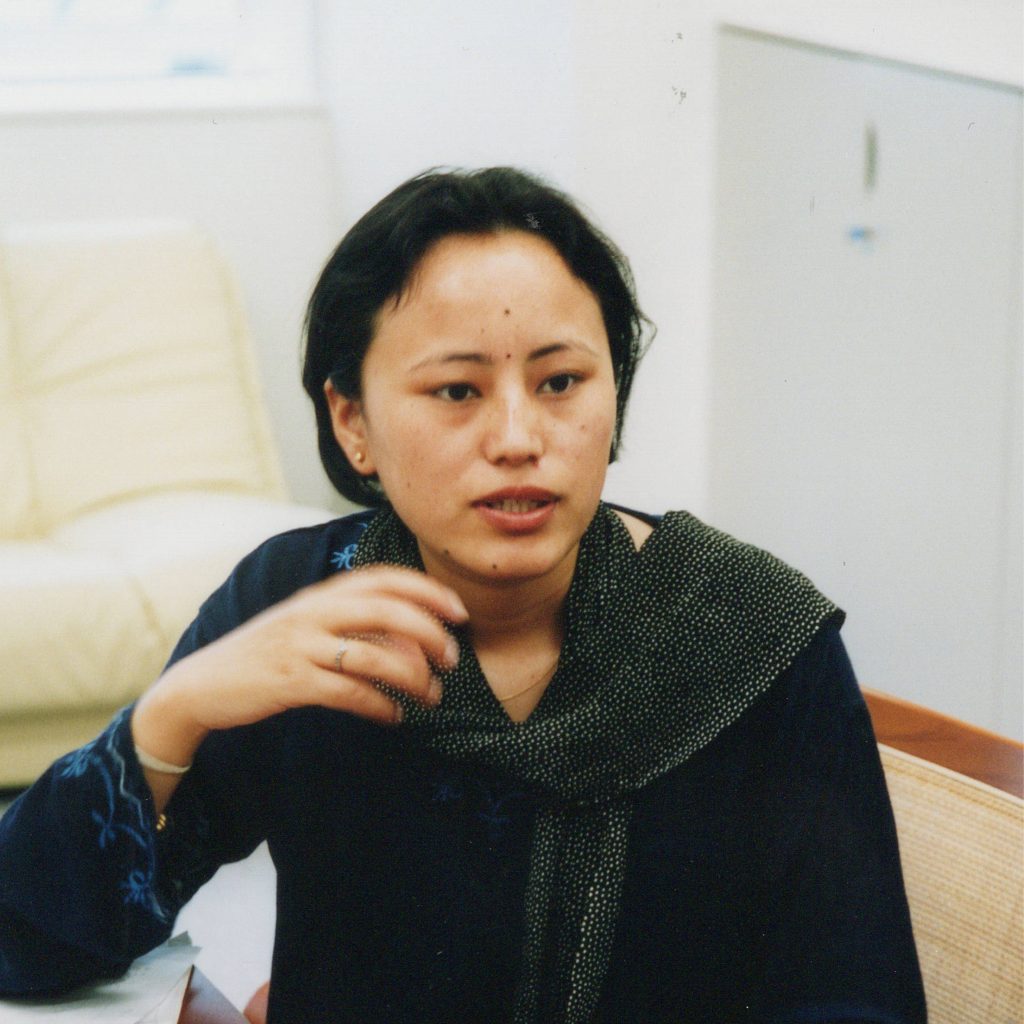 Born in 1978. Graduated in Fine Arts at Tribhuvan University; currently teaches art at Gyanodaya Bal Batika Higher Secondary School.
[Residence Program] May 18, 2004〜Jul 24, 2004
Exchange Activities
Devised a giant installation, "Ray of Hope", which filled AJIBI Hall. One after another, she painted images of more than 50 faces and made a huge demon's face, modeled in relief from glue and old newspapers. However, partway through her residency, Reeta decided to return home, and her installation had to be assembled by the museum staff according to instructions she left.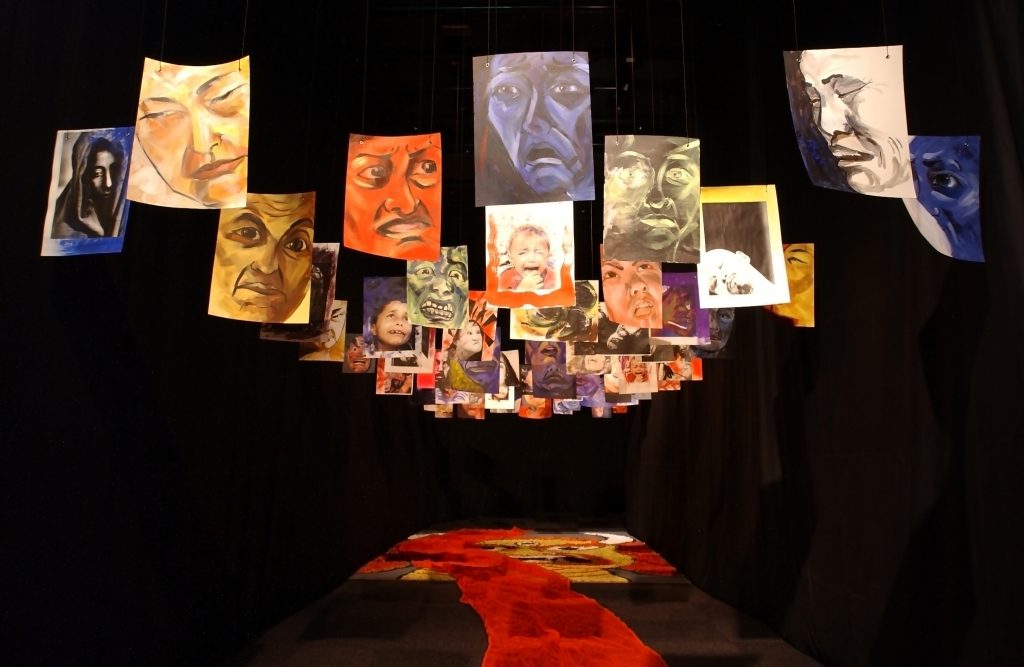 Artist's Statement
Ray of Hope
The title of my installation is "Ray of Hope". Here, I aim to show the present situation of the world. Wars and crisis are everywhere. People are suffering from pain, disgust and agony. They are frustrated. But I want people not to be sad and disgusted. We have to run our precious life smoothly fighting against the odds, keeping in mind that there is still hope to keeps us going ahead.
It is a dark narrow space with hangings of only sad, disgusting and painful faces. Face of demon will make the environment more fearful. People will walk through the red path which signifies blood, and face different emotions of the people in suffer, and feel their own faces reflected on the paintings. After passing through these hangings, we will see a bright light a -ray of hope, the hope that will push people to carry on with their paths.
Reeta Manandhar
Acti Activity Schedule
May 18
Arrived in Fukuoka
May 19
Discussed the work she would make. Confirmed plans for an installation titled "Ray of Hope", which was to be assembled in AJIBI Hall.
May 20
Interviewed by students at the Department of Art and Information Design as part of a lecture by Professor Ishikawa Koji, at the Faculty of Design, Kyushu University.
May 29
Explained course of her activities during residency to the volunteer staff.
June 11
Began drawing the pained, sad-looking faces that would appear in her installation, basing her images on visitors she met at the gallery.
July 1
Visited Art Space Chiyofuku, Kyosei no Sato and Ishibashi Museum of Art, all located in Fukuoka Prefecture.
July 15
Began work on the oversized relief sculpture of the demon.
July 22
Was suddenly forced to return home immediately for personal reasons and began to speed up the art-making process.
July 23
Discussed the installation methods with staff.
July 24
Returned to Nepal.
August 7-17
"Winds of Artist in Residence 2004 Part 1" exhibition held.
Resident artists from the same year