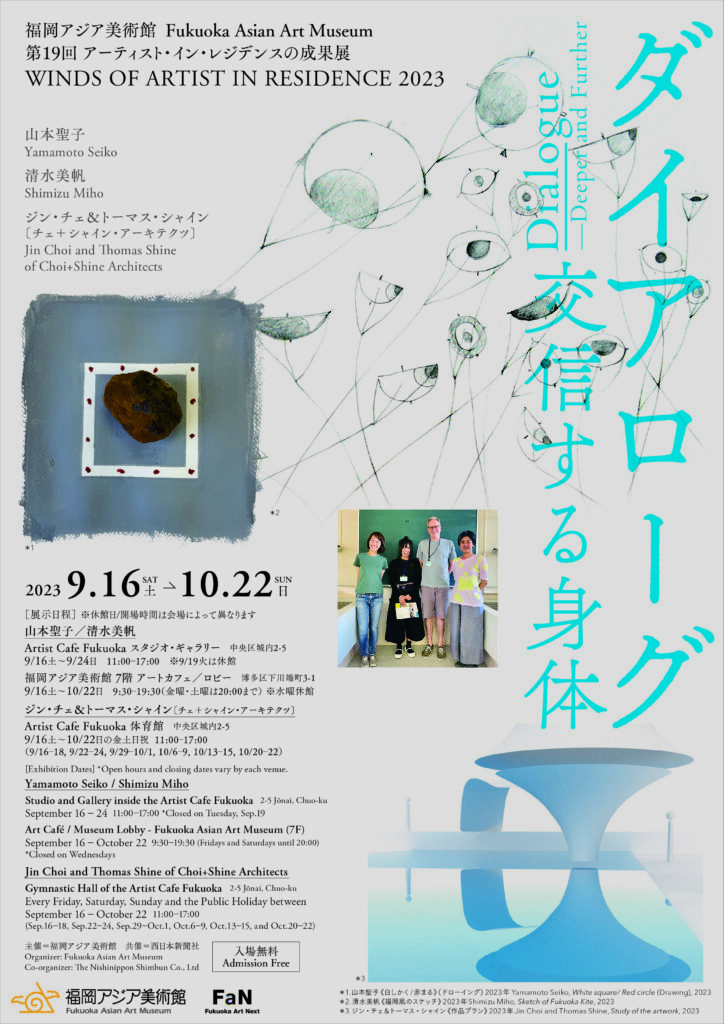 Residency Exhibition
WINDS OF ARTIST IN RESIDENCE 2023 Dialogue ―― Deeper and Further
Period

Sep 16, 2023 〜 Oct 22, 2023
Venue

Exhibition Dates - Open hours and closing dates vary by each venue.
Yamamoto Seiko / Shimizu Miho
Venues and Dates
・Studio and Gallery inside the Artist Cafe Fukuoka
(2-5 Jōnai,Chuo-ku)
  September 16-24 11:00 - 17:00 *Closed on Tuesday, Sep.19
・Art Café/Museum Lobby - Fukuoka Asian Art Museum
September 16- October 22 9:30-19:30
(Fridays and Saturdays until 20:00)
*Closed on Wednesdays
Jin Choi and Thomas Shine of Choi+Shine Architects
Venues and Dates
・Gymnastic Hall of the Artist Cafe Fukuoka (2-5 Jōnai,Chuo-ku)
Every Friday, Saturday, Sunday and the Public Holiday between September 16-October 22, 11:00-17:00
(Sep.16-18, Sep.22-24, Sep.29-Oct.1, Oct.6-9, Oct.13-15, and Oct.20-22)
We are delighted to announce the exhibit of new artworks by Jin Choi and Thomas Shine [Choi + Shine Architects] (Amsterdam), Shimizu Miho (Tokyo), and Yamamoto Seiko (Fukuoka), the residency artists invited to the Fukuoka Asian Art Museum Artist in Residence program 2023. They have been developing their works in different places during their stay in Fukuoka. This exhibition aims to present the outcome of their residency through three-dimensional works or  video installation born out of their contemplation, dialogues with people in Fukuoka, and encounters with local history.
Yamamoto Seiko
[Residency Period: July 4- September 27]
Born in 1981, lives and works in Fukuoka. Yamamoto's creation derives from the artist's childhood experience in a new town and uncomfortable feelings regarding physical stances there.
Residency work
In my new video work, I want to incorporate my question regarding the physical restrictions deriving from my personal experience in a standardized apartment complex that I grew up, which was built in a new town due to industrial modernization. Images of steel mills or aging apartment complex – both related to "steel" as a keyword – and those of my newborn child's body are also expected to appear in the work.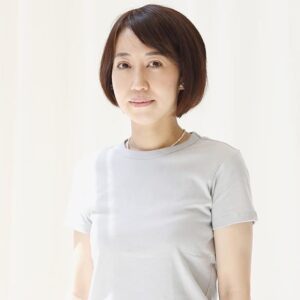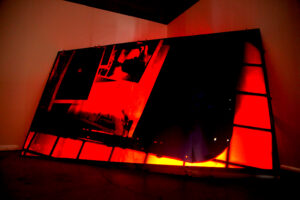 Red which dropped on tip of Black – "Good night, Good weather, isn't it??" 2020*reference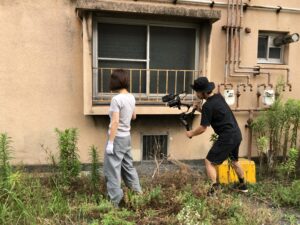 Shooting scene at Koshiba apartment complex
Yamamoto Seiko| Fukuoka Asian Art Museum
Shimizu Miho
[Residency Period: July 10- September 27]
Based in Tokyo. Shimizu is an artist whose works include sets of live events and video productions, as well as costumes and props for performers and dancers. Recently she has been exploring themes such as dreams, puppetry, and kites, through exchanges with local communities and professionals in the field.
Residency work
Kyushu is home to unique kites such as Ondako in Iki island or Hata in Nagasaki – but how about in Fukuoka? Driven from this curiosity and with the help of people, my research has been developing in all sorts of directions while I let each story that I encounter from the conversations I have, lead the way. It is unpredictable and exciting to think how my research will impact my creative work, just like when a kite flies up into the sky.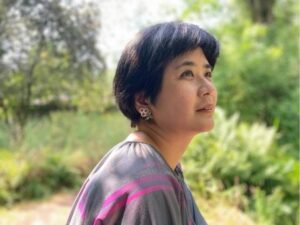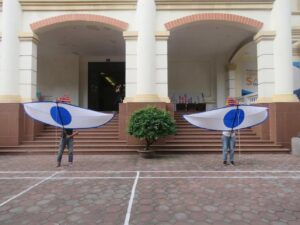 Screen, a pair of traditional kites made in collaboration with the kite artisan Nguyen Van Quyen, created as part of the exhibitionBlue Project, organized by Heritage Space *reference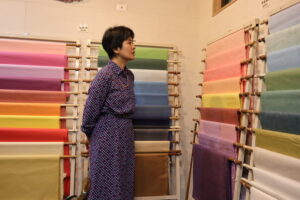 Research at Yame
Shimizu Miho| Fukuoka Asian Art Museum
Jin Choi and Thomas Shine of Choi + Shine Architects
[Residency Period: July 18- September 18]
Founder of the Choi+Shine Architects (established in 2003). Live and work in Amsterdam. From large-scale outdoor installation utilizing the effects of lights to human-shaped electrical transmission towers (Land of Giants, Iceland), Jin Choi and Thomas Shine have worked for many international public art projects.
Residency work
The Fukuoka Art Residency Program has allowed us to explore the city, learn about its heritage, tradition and everyday rituals, while sharing the vision with local residents to make something beautiful together. The process of making art is turning into joy, and friendship that transcends generations and language. The Art Studio has been filled with laughter and positive energy. Surely, the memories of our everyday creative rituals will last longer than the artwork itself. This has been an incredible experience and we are truly grateful.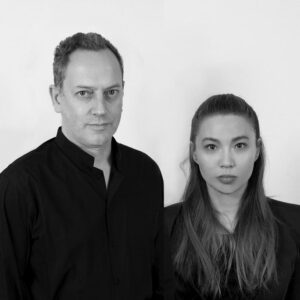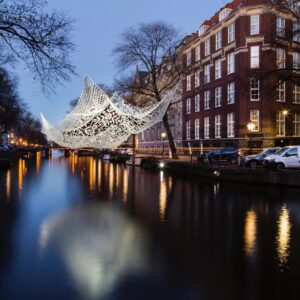 The Lace(installation view at the Amsterdam Light Festival), 2016*reference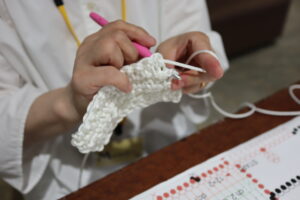 Making(crocheting) some parts of the artwork
Jin Choi and Thomas Shine of Choi + Shine Architects| Fukuoka Asian Art Museum
Venue

Exhibition Dates - Open hours and closing dates vary by each venue.
Yamamoto Seiko / Shimizu Miho
Venues and Dates
・Studio and Gallery inside the Artist Cafe Fukuoka
(2-5 Jōnai,Chuo-ku)
  September 16-24 11:00 - 17:00 *Closed on Tuesday, Sep.19
・Art Café/Museum Lobby - Fukuoka Asian Art Museum
September 16- October 22 9:30-19:30
(Fridays and Saturdays until 20:00)
*Closed on Wednesdays
Jin Choi and Thomas Shine of Choi+Shine Architects
Venues and Dates
・Gymnastic Hall of the Artist Cafe Fukuoka (2-5 Jōnai,Chuo-ku)
Every Friday, Saturday, Sunday and the Public Holiday between September 16-October 22, 11:00-17:00
(Sep.16-18, Sep.22-24, Sep.29-Oct.1, Oct.6-9, Oct.13-15, and Oct.20-22)

Admission

Admission Free

Organiser

Fukuoka Asian Art Museum

Contact

092-263-1100

Co-organizer

The Nishinippon Shimbun Co., Ltd