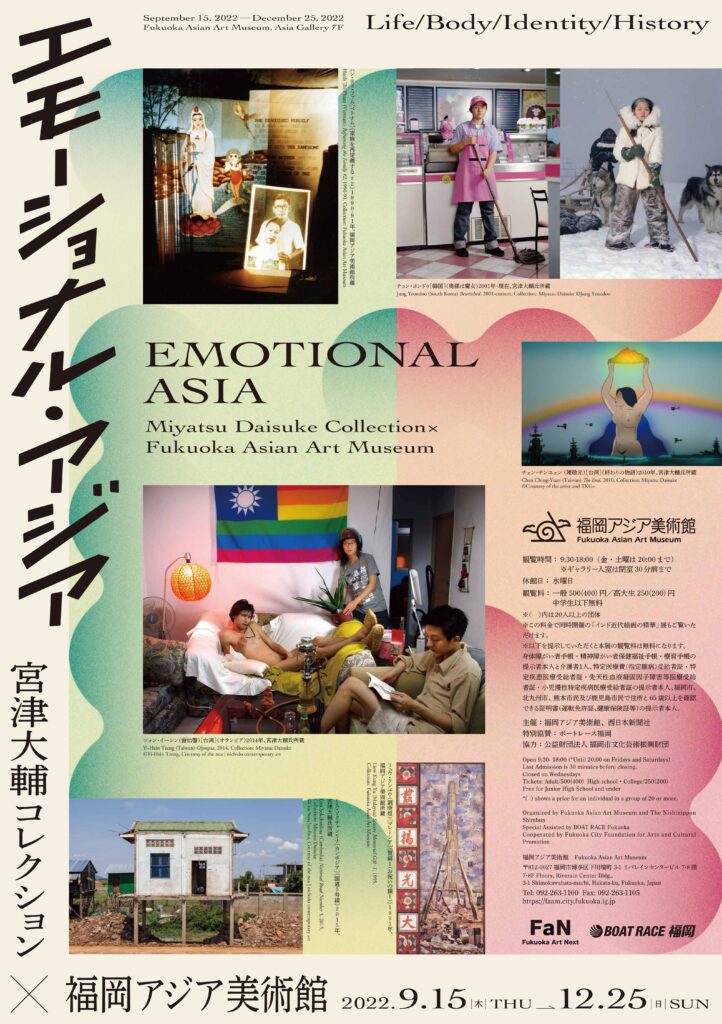 Special Exhibition
EMOTIONAL ASIA
Miyatsu Daisuke Collection x Fukuoka Asian Art Museum
Period

Sep 15, 2022 〜 Dec 25, 2022
Venue

Main Venue:Asia Gallery
Satelite Venue: BOAT RACE Fukuoka, Genjuuan, Asian Plaza at Yoshizuka Little Asia Market
Since the 1990s, contemporary Asian art has become more visible as one of the mainstreams in the global art scene. This exhibition combines works from the collection by Miyatsu Daisuke, known as one of the top art collectors in Japan, and those from Fukuoka Asian Art Museum, presenting 95 artworks by 45 participating artists from East and Southeast Asia. During the exhibition period, satellite venues will be open at different locations in the city of Fukuoka. The artworks vividly captured emotions and sentiments evoked from wavering contemporary lives, which are also the very reflection of "ourselves" in the present.
---
Exhibition Content
1. This is me, living here
This chapter introduces works featuring rural and urban areas in Asia, together with ones that portray domestic work and a sense of everyday life.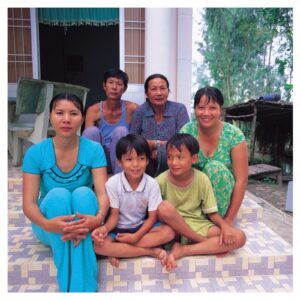 Hou Lulu Shur-Tzy (Taiwan) Look Toward the Other Side ―Song of Asian Foreign Brides in Taiwan(III): Huang Shih-Lien's Family in Vietnam(A)(B), 2009, Collection: Fukuoka Asian Art Museum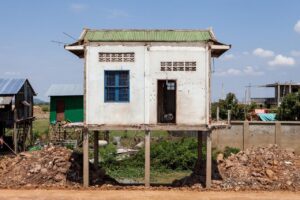 Lim Sokchanlina (Cambodia) National Road Number 5, 2015, Collection: Miyatsu Daisuke ©Lim Sokchanlina, Courtesy of the nca | nichido contemporary art
2. What Covers My Body
Chapter 2 introduces works that deal with the theme of covering oneself, including the body and the meaning of clothing.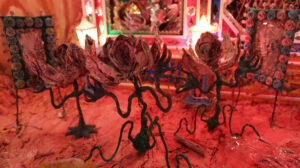 Zhang Xu Zhan (Taiwan) Hsin Hsin Paper Home Series – 001〈Zhang Xu Zhan's Stomach(Room)〉, 2013-14, Collection: Miyatsu Daisuke ©Courtesy of the artist, Project Fulfill Art Space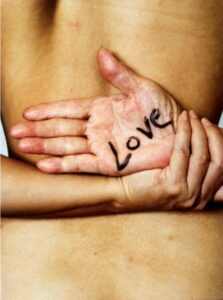 Amanda Heng (Singapore) Another Woman No.7, 1997, Collection: Fukuoka Asian Art Museum
3. I am What I am
Chapter 3 focuses on the artworks which deal with issues faced by sexual minorities and people with different gender identities.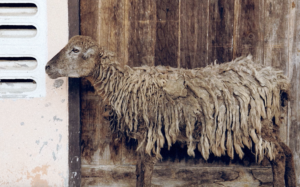 Samak Kosem (Thailand) Sheep, 2017/2018, Collection: Miyatsu Daisuke ©Samak Kosem, Courtesy of the nca | nichido contemporary art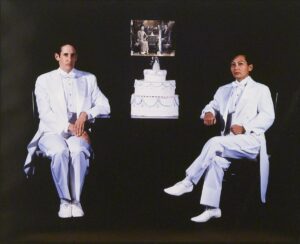 Hanh Thi Pham (Vietnam/U.S.) Reframing the Family #4, 1990-91, Collection: Fukuoka Asian Art Museum
4. Our present, from the Past to the Future
Chapter 4 introduces works that illustrate contemporary society and the history behind.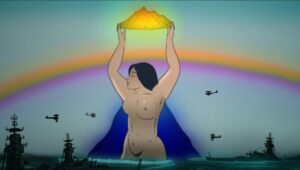 Chen Ching-Yuan (Taiwan) The End, 2010, Collection: Miyatsu Daisuke ©Courtesy of the artist and TKG+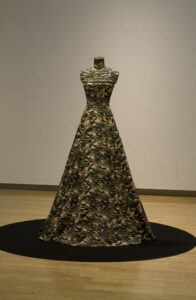 Truong Tan(Vietnam), Mother of Peace, 2009, Collection: Fukuoka Asian Art Museum
---
Miyatsu Daisuke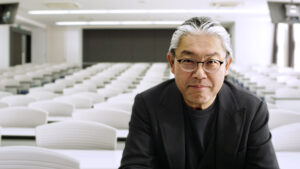 Art Collector, Professor at Yokohama University of Art and Design, Board member of Mori Art Museum
Mr. Miyatsu is Chief Director at Fukuoka Art Next Week and has been since 2022.
His collection of artworks, which he collected while working at a company since 1994 received high recognition in Japan and worldwide, together with his own house designed in collaboration with an artist.
---
Satellite Venues
BOAT RACE Fukuoka × Choi Jeong hwa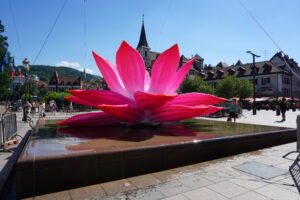 Choi Jeonghwa (South Korea) Breathing Flower, 2018, Collection: Artist
At the BOAT RACE Fukuoka, gigantic balloon work by Korean artist Choi Jeong hwa will be on exhibit in the green grass area. On the East Stand, visitors will also encounter a colorful Bangladeshi rickshaw.
Exhibition Period|Open on Race days between Friday September 23rd ~ Sunday October 30th
Access|1-chōme-7-5 Nanotsu, Chuo Ward, Fukuoka
* 10-minute walk from the subway station Tenjin (exit "East a1")
Genjuuan×Hilmi Joandi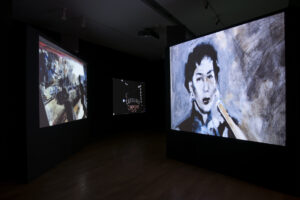 Hilmi Johandi (Singapore) Framing Camellia, 2014, Collection: Miyatsu Daisuke ©Hilmi Johandi, Courtesy of the Ota Fine Arts
Video Installation by a Singaporean artist Hilmi Johandi in an elegant space where the monk Sengai spent the last days of his life.
Exhibition Period: Tuesday September 27th ~ Monday October 10th
Admission Free
Open Hours|10:00-17:00
Access|7-17-1 Gokushomachi, Hakata Ward, Fukuoka
Yoshizuka Little Asia Market×Asian Contemporary Video Art Screening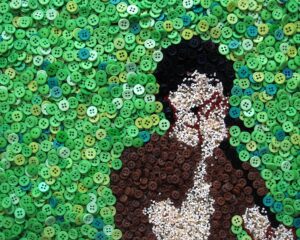 Tromarama (Indonesia) Zsa Zsa Zsu, 2007, Collection: Miyatsu Daisuke ©Tromarama
Video works reflecting on different societies and diverse cultures in Asian countries will be screened at Yoshizuka Little Asia Market, where the local community especially those who have roots in Asian countries are working to build networks.
Exhibition Period|Friday September 23rd –Thursday October 6th  *Admission Free
Open Hours|10:00-17:00
※Last admission at 15:00 on Thu.October 6th (last day of the exhibition)
Access|1F, 1-chōme-14-6 Yoshizuka, Hakata Ward, Fukuoka
Venue

Main Venue:Asia Gallery
Satelite Venue: BOAT RACE Fukuoka, Genjuuan, Asian Plaza at Yoshizuka Little Asia Market

Admission

Adult 500(400)yen/High school or College Students250(200)yen/Free admission for Junior High School students and under
※() shows a price for an individual in a group of 20 or more
※Tickets are also available for the Exhibition "The Pearls of Modern Indian Painting:Nandalal Bose and Upendra Maharathi" which will be held on the same dates.

Organiser

Fukuoka Asian Art Museum and The Nishinippon Shimbun

Contact

Fukuoka Asian Art Museum +81(0)92-263-1100

Special Assistance by

BOAT RACE Fukuoka

Cooperated by

Fukuoka City Foundation for Arts and Cultural Promotion