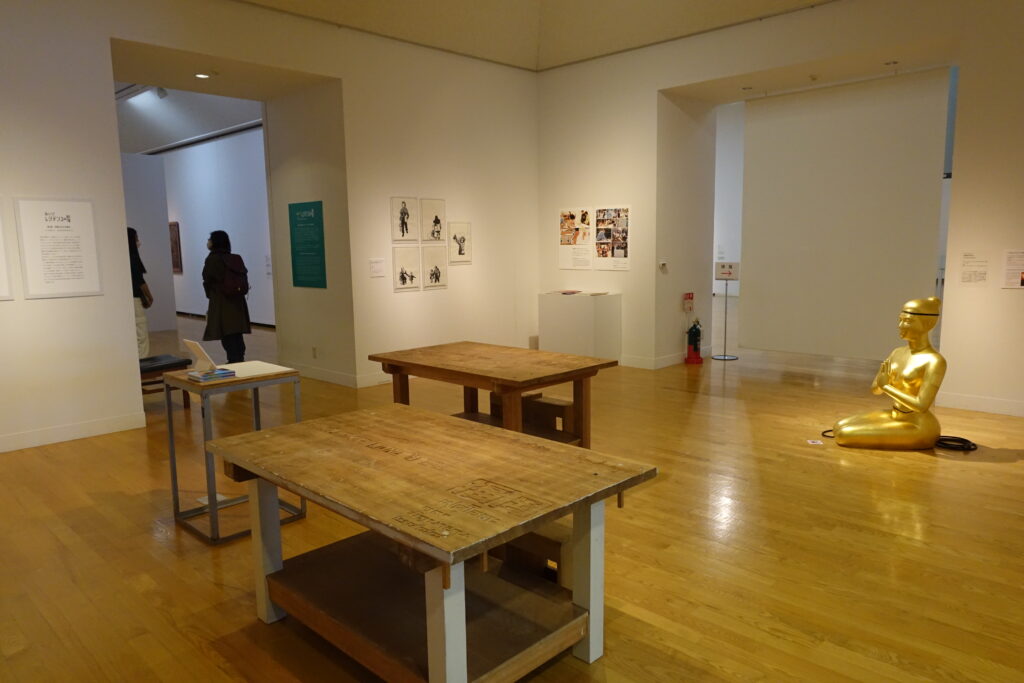 Residency Exhibition
Room for FAAM Residence Program PartⅠ Histories in Our Memories : Sutee Kunavichayanont
Period

Mar 23, 2023 〜 Jun 20, 2023
Venue

Asia Gallery, Fukuoka Asian Art Museum
Room for FAAM Artist in Residence Program introduces activities of the artists and researchers who participated in the past residency program (since 1999) or Fukuoka Asian Art Triennale, including their later achievements.
——————————————————————————————
Foreword
During the 2nd Fukuoka Asian Art Triennale 2002, Sutee Kunavichayanont, a visual artist from Thailand, came to stay and work in Fukuoka. Kunavichayanont is keen to investigate critically on nationalism, power, and identity in Thailand and other countries experiencing a radical change in terms of social and political contexts after the 1990s. His artworks encourage the viewers to get involved in the making process, illustrating the customs in society and ambiguous history in the memories.
History Class, an installation piece exhibited for the first time in front of the Democracy Monument, Bangkok, in 2000 is comprised of school desks on which the history of Thailand was engraved. Viewers of the work were able to trace the images with pencils by rubbing on the surface of paper applied on the desks. Two years later, at the 2nd Fukuoka Asian Art Triennale 2002, the artist conducted interviews with people in Fukuoka and created his work focusing on the memories of the "Fukuoka Air Raid" in 1945 by combining texts and images.
This exhibition will showcase the process of making the work History Class (Fukuoka), which was open to the public, and also some documentation from the workshop held at the Canal City Hakata after the work has been done. Another piece, The Eternal Banality3 in which the artist critically expressed Thai culture and customs will also be on view in this gallery.
History Class (Fukuoka)   – Artwork created during Residency in Fukuoka

Residency Period  August 25 – November 29, 2005
Open Studio
The artist became interested in the story of air raid in Fukuoka from his interview with the museum volunteer staff, which became the theme of his work. In the artist studio, he started working on sketches referring to some images and words about the war. Next, he did the engravings on the table with a carving knife.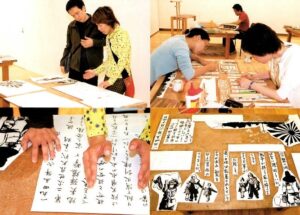 Workshop
The workshop was held at Canal City Hakata.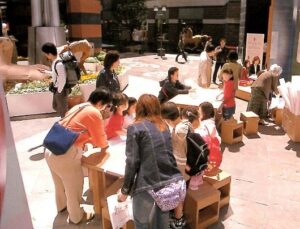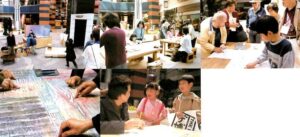 Sutee Kunavichayanont
Born in 1965, Bangkok, Thailand. After receiving a Bachelor's Degree in Fine Arts from Silpakorn University in 1989, he obtained a Master's degree in Visual Arts from the University of Sydney. His works attract the viewers with his playful methods of creation using various media, referring to the themes of religious, political, and social contexts. The artist has been actively working not only in Thailand but also in many other countries including Singapore, Korea, Australia, Japan, UK, and the Netherlands.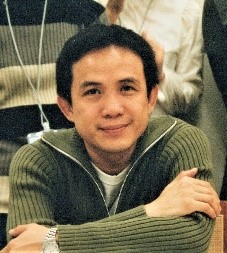 Venue

Asia Gallery, Fukuoka Asian Art Museum

Admission

Adult 200 (150) yen/ High school or College students150 (100) yen/ Free admission for Junior High School students and Under
※() shows a price for an individual in a group of 20 or more

Organiser

Fukuoka Asian Art Museum

Contact

Tel: +81(0)92-263-1100