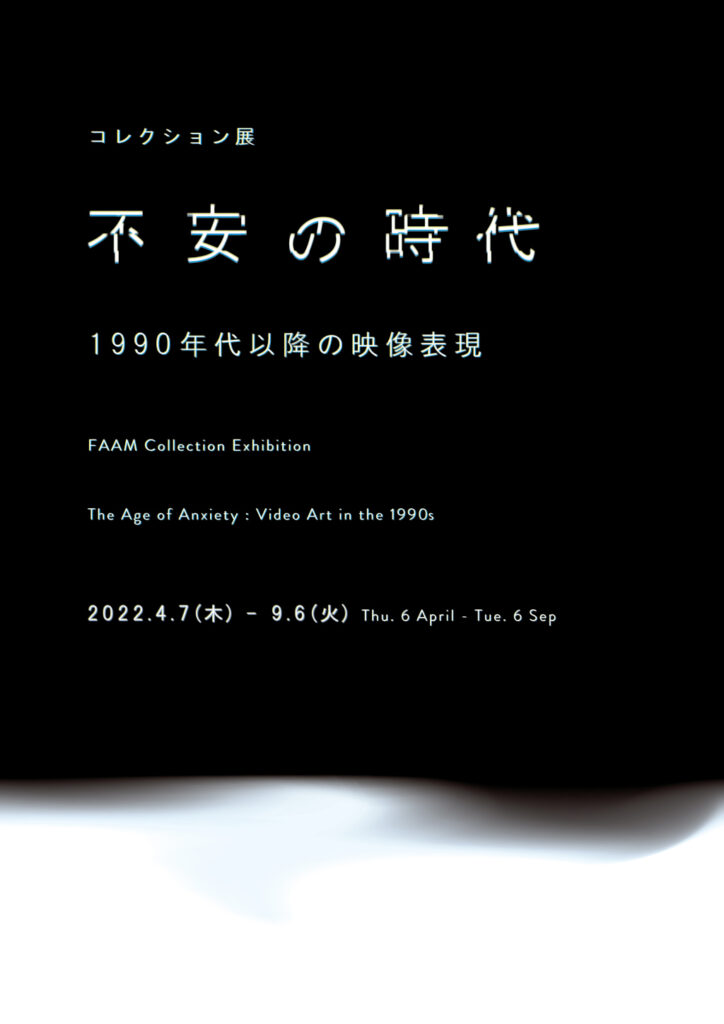 Permanent Collection Exhibition
The Age of Anxiety
Period

Apr 7, 2022 〜 Sep 6, 2022
Venue

Asia Gallery, Fukuoka Asian Art Museum
While the background and time of emergence of visual expression in Asia differ in each country, it became recognized as a new form of expression through experimental films that flourished from the 1960s to the 1970s. Along with the economic and technological developments from the 1980s, visual recording media shifted from film to video, and a number of artists began to show an interest in visual expression as readily available technology. In the 1990s, video art became an established genre of contemporary art, and today, with the emergence of animation, computer graphics, visual expression has constantly been opening up new horizons.
In the 21st century, we live in a world where we see a wide variety of images on our smartphones for granted. However, what we encounter is not always pleasant and comfortable. Sometimes we have to face the tragedy of war, the absurdity of the world, and the countless lies (fakes). In this age of anxiety, where violence and irrationality are constant, artists have been going out into the streets with their cameras or staying in their studios, sensitively sensing the disturbing atmosphere of the world and daily life and expressing it through their works.
This section introduces masterpieces of video works in Asia from the 1990s onward.
Venue

Asia Gallery, Fukuoka Asian Art Museum

Admission

Adult 200 JPY / High School&College 150 JPY / Free for Junior High School and Under
*50 JPY/person discount for a group of more than 20 people.

Organiser

Fukuoka Asian Art Museum

Contact

Tel: 092-263-1100